The resurgence of incorporating wooden motifs in to modern design pieces shows no sign of subsiding, and the latest instalment from the dominant force of Grovemade, could yet be the most eloquent to date.
Synonymous for incorporating a range of rich wooden materials in to a variety of modern accessories, Portland's Grovemade have added a computer stand to their impressive portfolio of contemporary desk objects.
Available in two colourways, a rich walnut and refreshing maple, each stand is handcrafted and finished with natural oils to provide an exemplary gloss finish, that exudes the love and care that it has been crafted with.
Labelled a 'Computer stand', but equally adept to act as a laptop support, each stand is formed from multiple sheets of the finest wood veneer which are manipulated into a graceful, forward-leaning curve. This angled platform boasts ample surface space, which raises your computer for improved ergonomics, allowing you to work in consummate ease.
The devil is in the detail and Grovemade stop at no lengths to entwine small design extras to improve the overall consumer experience; with the inclusion of a subtle under-shelf acting as an ideal way to stow away desktop accessories or even your discarded post-it doodles.
For added functionality, each stand also features a precision cut aluminium stop, lined with premium vegetable-tanned leather that not only conveys stylish detailing, but also prevents your laptop from sliding off the stand.
This wooden laptop stand exudes Grovemade's opulent style and trademark practicality which makes it a staple for any office quarters, after all, anything for an easy life…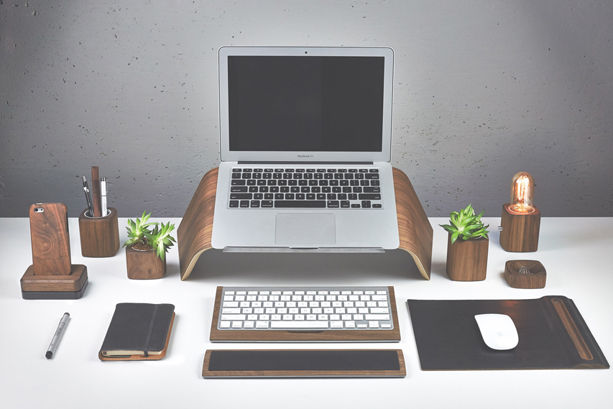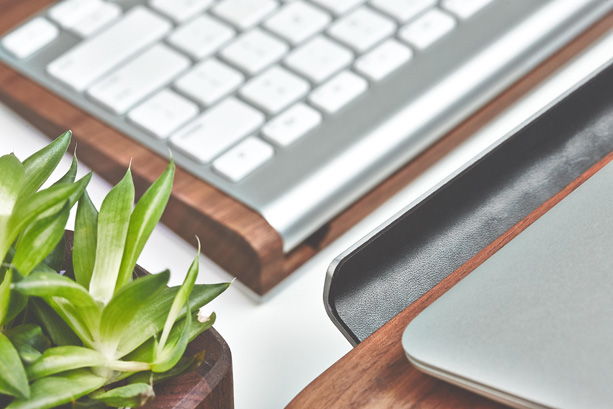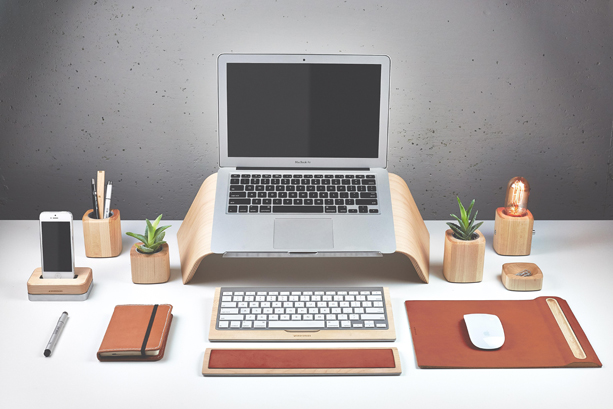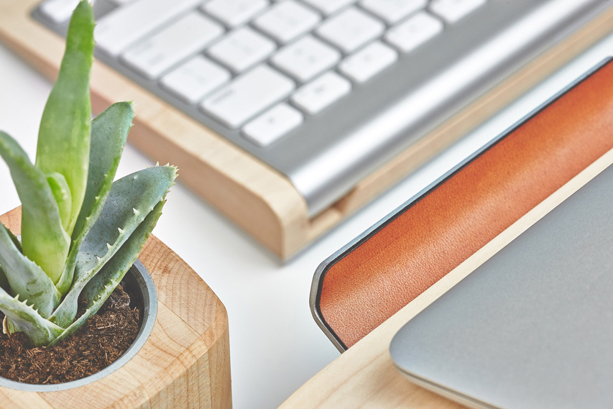 Shop all Tech Accessories at OPUMO.