ASKET was founded upon the pursuit of less — "less clutter, less waste, less smoke and mirrors". In an effort to fight fast fashion, the Scandinavian label endeavours to only create meaningful essentials. This translates to a permanent collection of zero-compromise pieces, transparently made from the finest materials in collaboration with skilled, responsible mills and manufacturers. It's no surprise the brand has garnered a cult following of smart and sustainably-minded shoppers. Curious to know what all the fuss is about? Read our ultimate guide to ASKET for everything you need to know.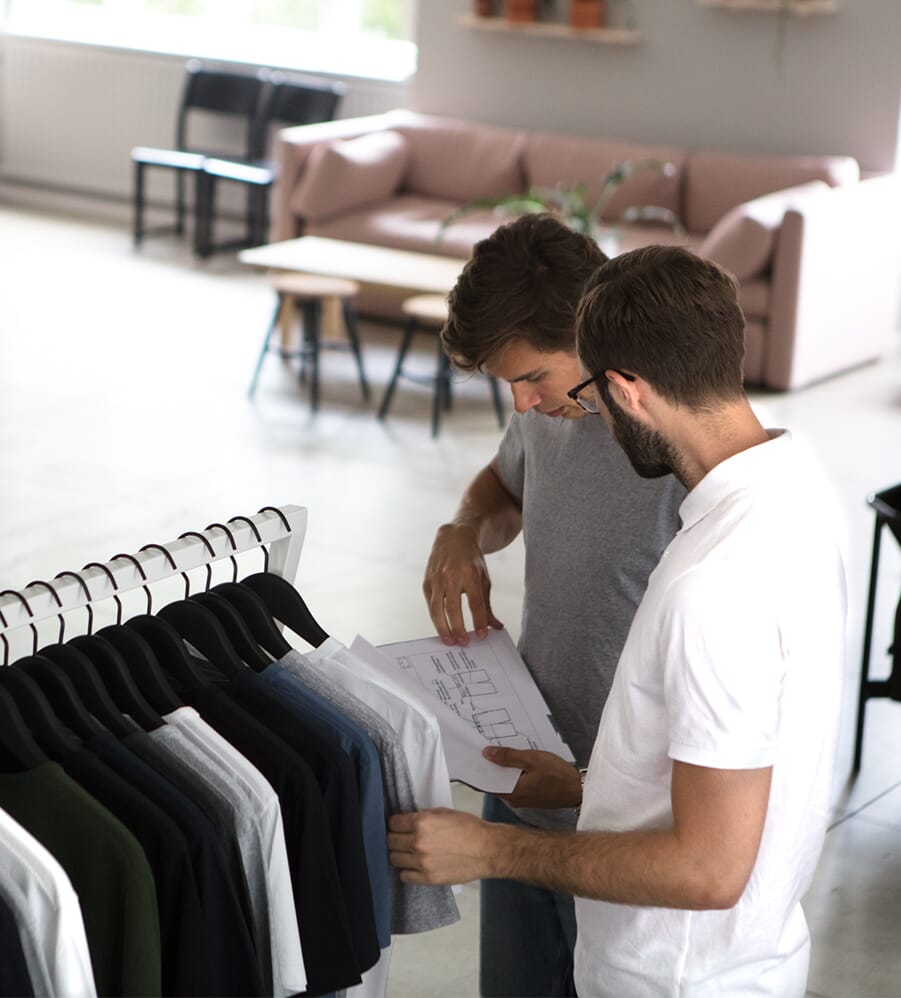 Who founded ASKET?
ASKET was founded in 2015 by Jakob Dworsky and August Bard Bringéus, who met at university in Stockholm, where they were both studying business. The pair bonded over their fruitless search for well-fitting wardrobe essentials that would stand the test of time. "Instead we found shop shelves filled with clothes featuring unnecessary details, designs and colours that would be outdated come the next season, overpaying for "quality" or paying too little for garments of dubious origin." August told us in an interview. "We realised that the fashion industry was fuelled by fads and encouraged mindless consumption... We want to slow down fashion, establish a balance across the value chain and restore meaningfulness in our wardrobes."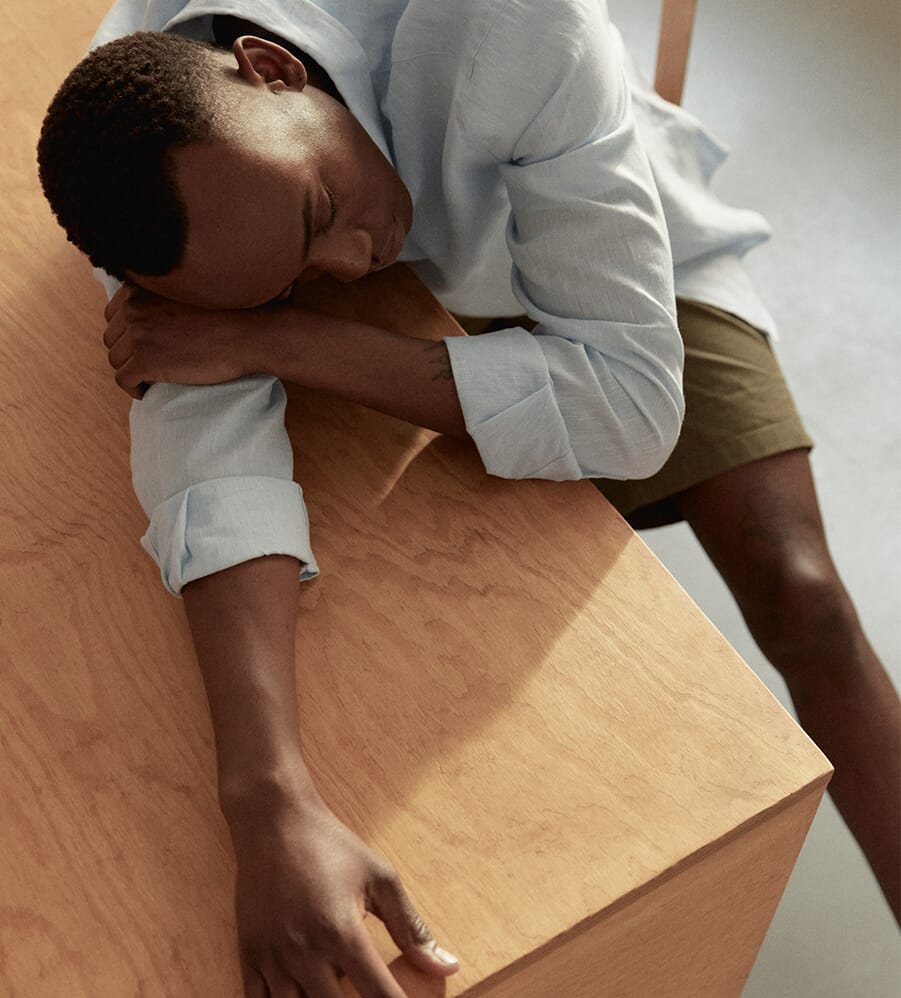 What products is ASKET known for?
The beauty of ASKET's model is that its clothing is season-less, meaning that everything it creates is destined to become a staple that you'll reach for time and again. The brand forgoes fussy detailing and obnoxious branding for understated elegance: take its meticulously crafted T-shirts for example, which boast a clean, simple cut and come in an array of plain colours. They're just as perfect for everyday wear as for smarter occasions. The same applies to its other categories, like trousers, knitwear and outerwear: all are crafted with utmost versatility in mind, making them the ideal foundation to any wardrobe. For ASKET, quality of construction (and thus longevity) are of much higher importance than following fleeting trends.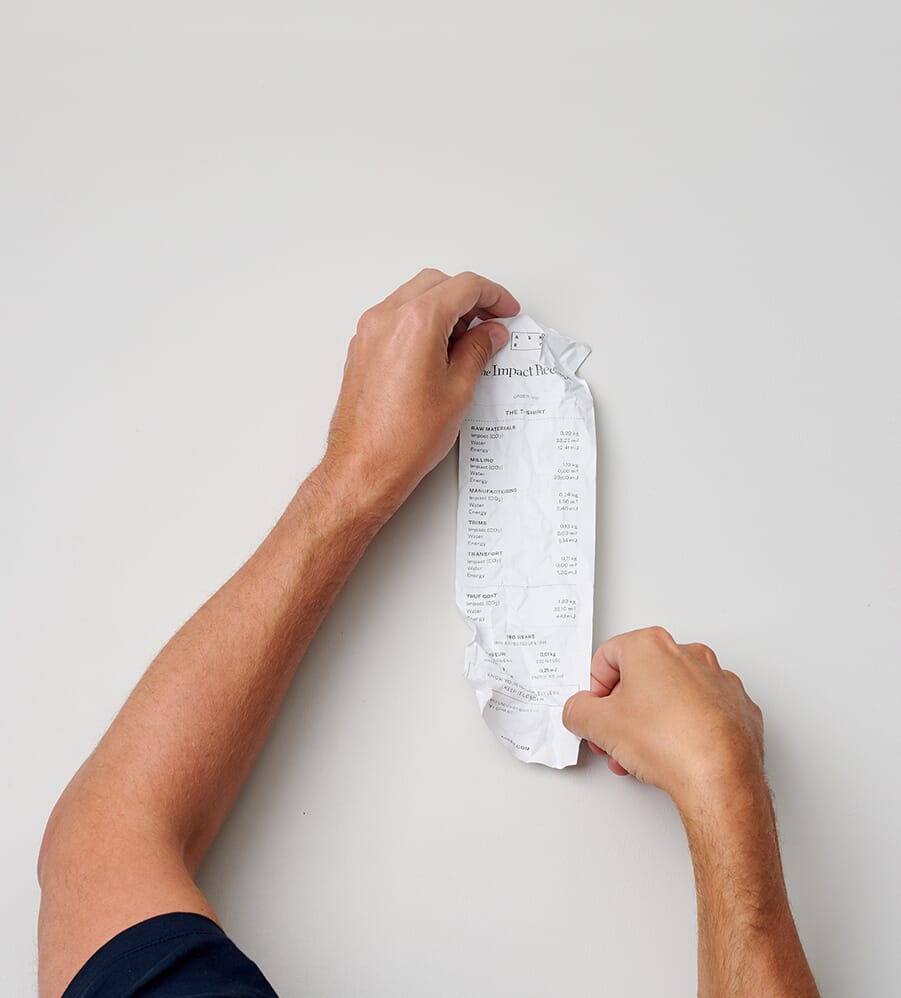 What is ASKET's Impact Receipt?
ASKET is paving the way when it comes to traceability. The label endeavours to provide in-depth analyses of the origins of each component, with an 'Impact Receipt' that reveals the true environmental impact of each product. Working with RISE (Research Institute of Sweden), the brand invested in a two year Life Cycle Assessment to calculate the environmental impact of every one of their garment's product life cycle – from raw materials, manufacturing, distribution, retail and use, to disposal. Going far beyond a traditional cash receipt, the Impact Receipt provides its customers with the knowledge of the impact of their purchase, revealing the amount of CO2 emitted, water required and energy consumed for their garments' creation. This offers consumers the valuable opportunity to make informed decisions about the clothing that we choose to invest in, and the type of businesses that we choose to endorse.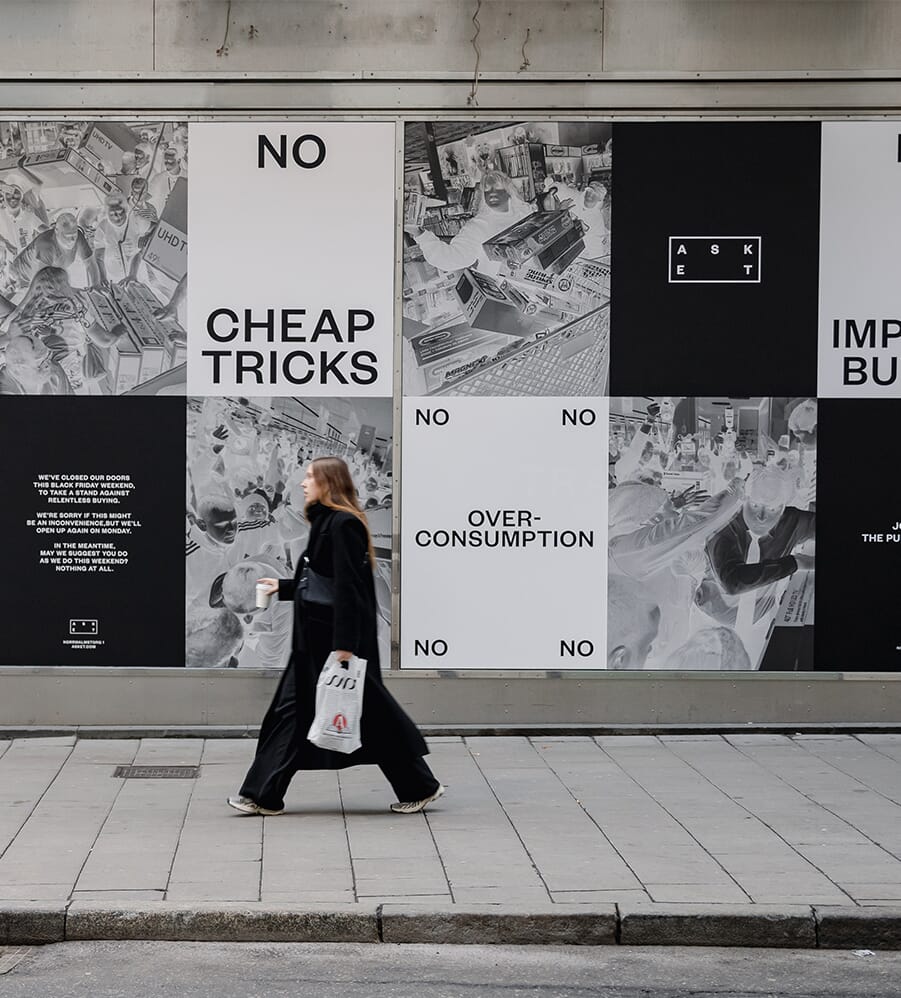 Does ASKET have sales?
In order to encourage responsible and conscious consumption, ASKET doesn't hold any sales throughout the year, choosing instead to offer transparent pricing, so you know exactly where your money is going. The label even goes so far as to boycott Black Friday, instead shutting down its website and Stockholm store in protest of a day that it claims "celebrates mindless consumption".
Where does ASKET manufacture it products?
ASKET works with a range of responsibly-run factories around the world, most of which are in Portugal, a country renowned for its thriving craftsmanship tradition. The label prides itself on its strong partnerships with these factories and is committed to transparently showcasing every part of the production process. Read about each of its factories here.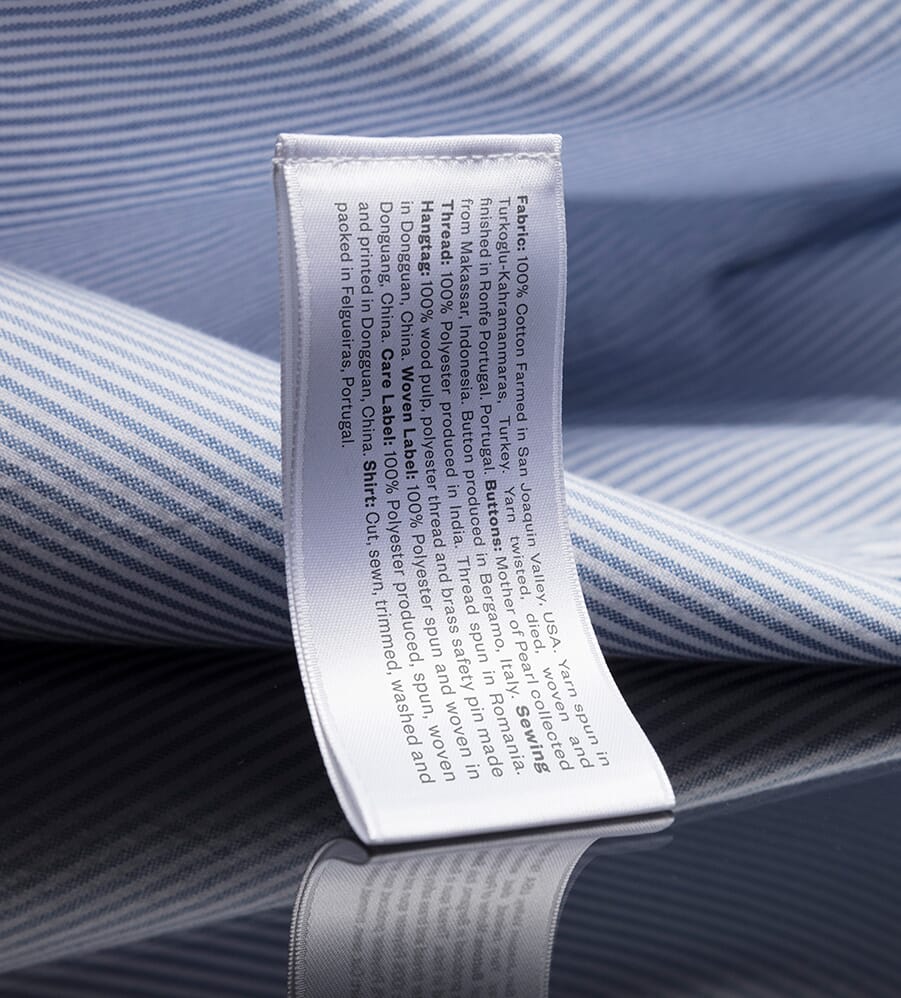 What materials does ASKET use?
Organic cotton
ASKET currently uses GOTS-certified organic cotton for over 70% of its cotton garments, and aims to make the full transition this year. Organic cotton is grown without the use of insecticides and pesticides, which eliminates workers' exposure to toxins and is better for soil health, helping to preserve soil fertility, as well as not harming rivers or freshwater sources near the farms.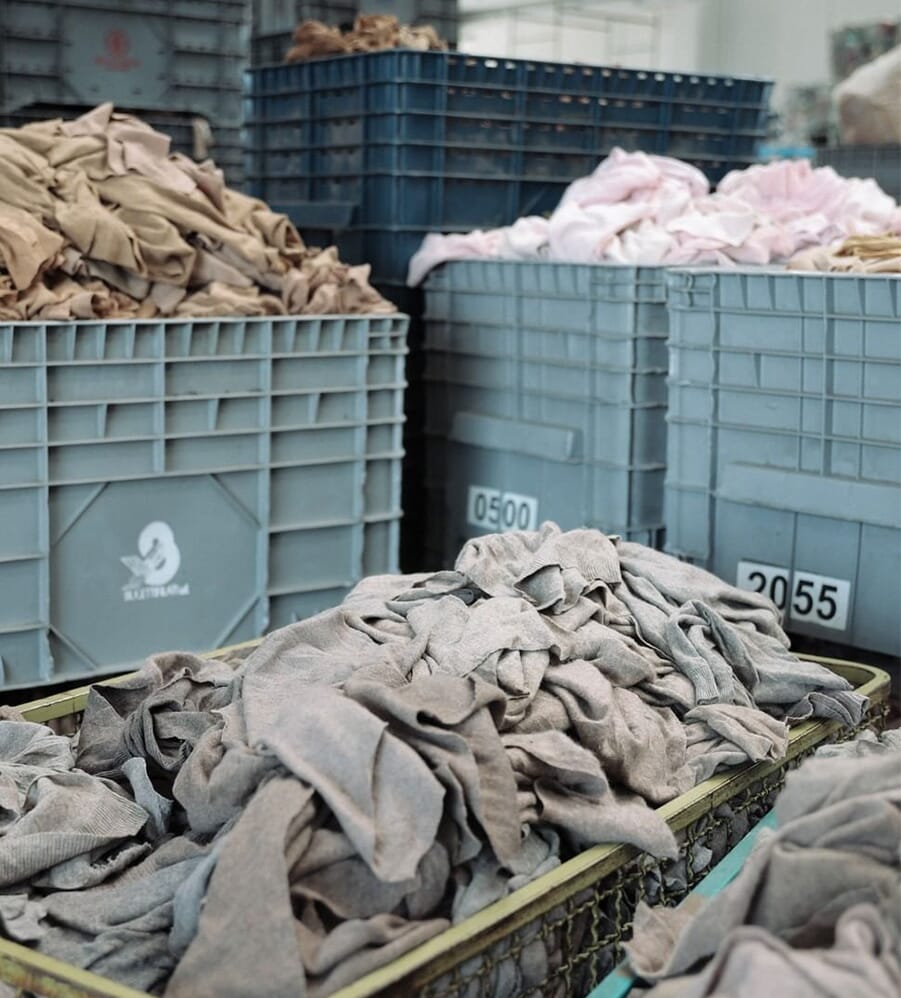 Recycled wool and cashmere
Traceable merino
Given Merino wool's complex supply chain and the various ethical consideration surrounding it, including environmental impacts and animal welfare, ASKET has chosen to only work with Merino wool that is non-mulesed and 100% traceable. This involves collaborating with the mills and sourcing partners it works with to achieve origin traceability down to the farm and follow the wool through its entire supply chain.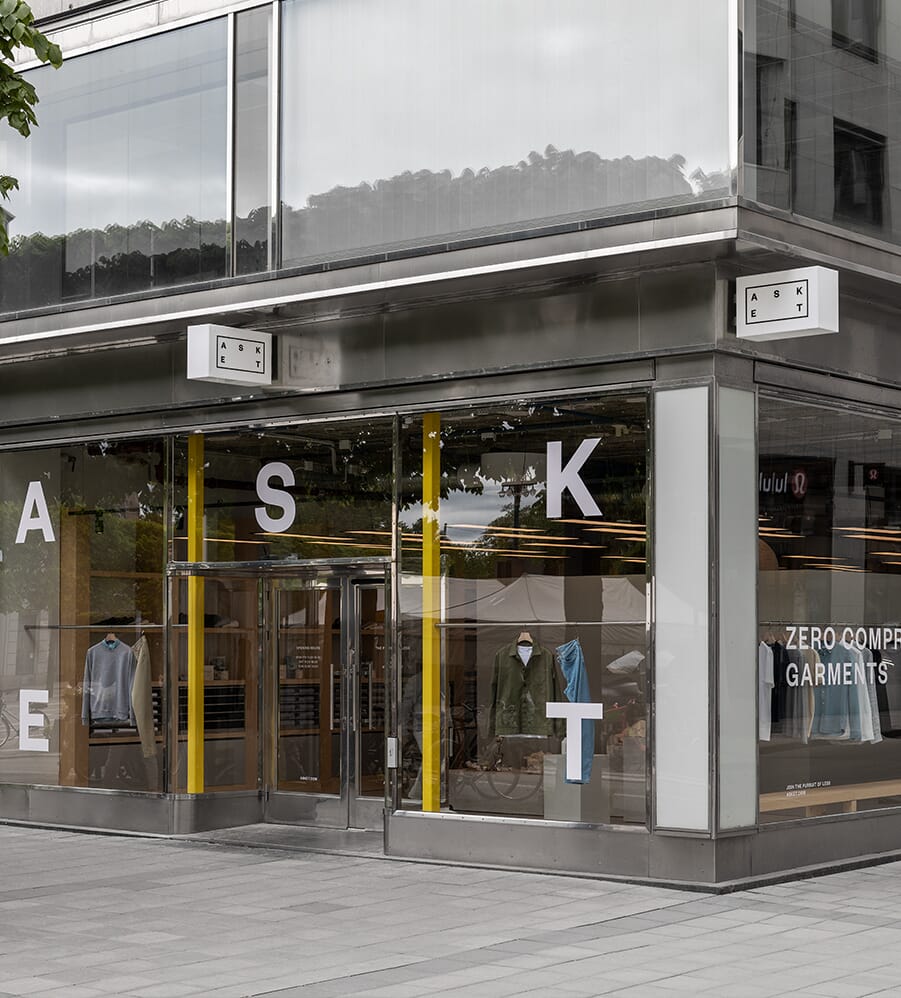 Recycled synthetics
Recycled PET and recycled nylon are synthetic materials that are derived from waste plastic. These recycled alternatives to synthetic fibres are still man-made and will not biodegrade, but they are developed from plastics that already exist in the world, helping to transform waste into new clothing. ASKET selectively works with recycled synthetic materials — where they contribute to garment longevity, durability, and performance Swim shorts are developed from 70% SeaqualTM and 30% recycled PET, while the zip-jacket and zip-vest are cut from a fabric made from 100% recycled nylon and insulated with PrimaLoft® Silver insulation from recycled PET bottles.
Where can you buy ASKET?
You can purchase ASKET products from the brand's online store or its Stockholm store, located at Norrmalmstorg 1.
---
---
---
---