At first glance they are brutalist tower blocks complete with satellite dishes. Look again and you'll see the truth. These are scale models of the real thing, incorporating an extraordinary take on the cuckoo clock, by the iconoclastic German artist Guido Zimmermann. Welcome to the world of the Cuckoo Block.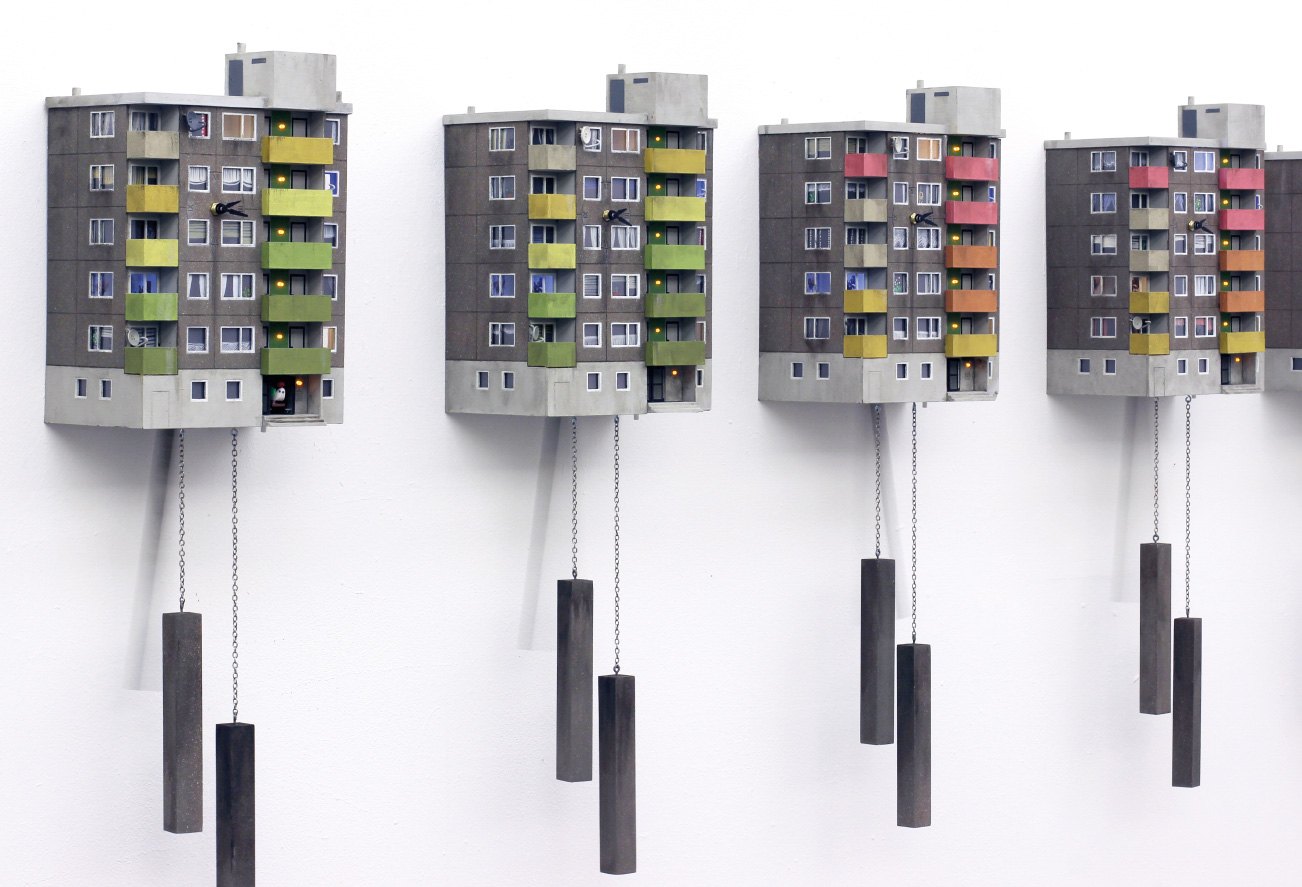 Zimmerman uses specific weathered apartment buildings for his clocks. Each one reflects the varied lives of residents. Erno Goldfinger's Glenkerry House in Poplar, East London, has a clock in its upper storeys and a window for the cuckoo above.
Marcel Breuer's Flaine Hotel is another model. A further apartment block uses models of hand grenades as its weights. With his Cuckoo Blocks, Zimmerman is subverting the traditional cuckoo clock's status as "a luxury for the staid home".
Guido Zimmerman began his artistic life with a spray can in Frankfurt. A degree from the Academy of Visual Arts and many years experience has meant he's in demand for large scale graffiti projects on otherwise undistinguished buildings all over Germany. Zimmerman now also works in traditional oils.
Zimmerman's Cuckoo Blocks are individual works of art. We'd happily have one on our walls.
For more information, head to the Guido Zimmermann website.