For such an essential category of clothing, men's underwear certainly doesn't receive the love it deserves, especially in comparison with the enormous amount of attention the women's underwear market is afforded.
It was this realisation that propelled Olivia Francis to launch Hamilton and Hare, a London-based brand that is giving men's underwear the respect it deserves. "I founded Hamilton and Hare because I thought the category of men's underwear had been overlooked and unloved and I wanted to change that," Olivia tells me. "For me, it always seemed odd that underwear is often considered an afterthought when it is actually the first thing you put on and the last thing you take off... A bad pair has the potential to ruin your day and a good pair can genuinely improve your mood."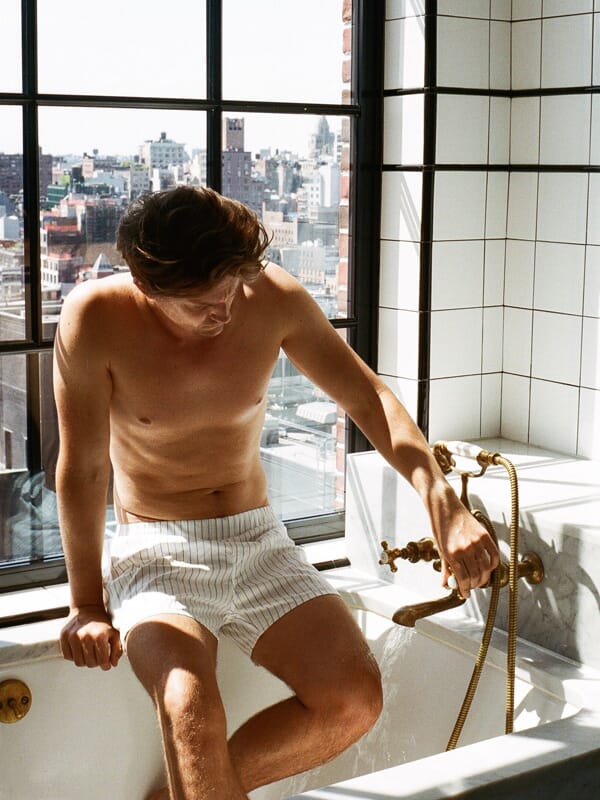 With this goal of creating the perfect mood-improving underwear, Hamilton and Hare prioritises supreme comfort and ease-of-wear. All of its briefs, boxer shorts and trunks are manufactured in collaboration with small-scale partners in Portugal from ultra-soft natural fabrics such as cotton, lyocell and bamboo.
The brand's innovative approach to fit is one of its main draw cards. Working with a Savile Row tailor, Olivia and her team came up with a flattering slimline modern silhouette for their boxer shorts. They also tapped into technology usually reserved for high tech sportswear to create the brand's seamlessly-fitting trunks.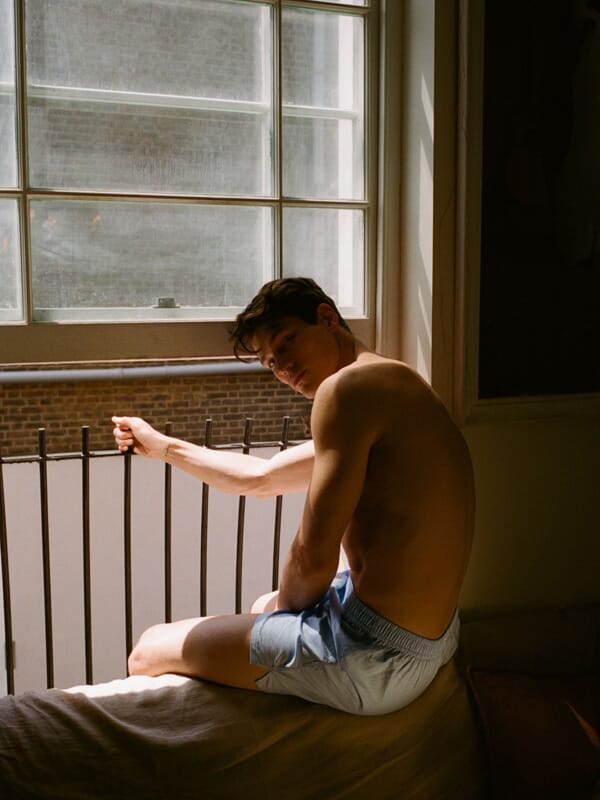 Olivia wants to challenge the idea of men's underwear being a case of one size - and style - fits all. "It's pretty established wisdom in the women's underwear space that it's not one style fits all and it's the same for men - you shouldn't just have one style of underwear regardless of what you're wearing or doing. For example, just as you wear a gym kit to exercise in, you should also wear sports-specific underwear... Looser fit boxers are great under wider trousers but not so great under shorts (beware the unintentional flash), trunks are great for slimmer trousers or suits, boxer briefs work well under jeans."
Whilst men's underwear represents Hamilton and Hare's raison d'être, the brand has extended its expertise in the field of comfortable and practical essentials to what Olivia describes as "other unloved categories". Its sleepwear, loungewear and travel wear is crafted with the meticulous attention to detail that the brand is so renowned for, using soft and functional fabrics. Like Hamilton and Hare's underwear, the design aesthetic is pared-back and unfussy, enabling ultimate versatility for everyday wear. Staples include super soft cotton T-shirts, lightweight and breathable jersey pyjama trousers and relaxed polo shirts. This is clothing that you certainly won't want to confine to the house, and who says you have to?
---
---
Shop all Hamilton and Hare at OPUMO.
---
---