A pivoting wooden door flanked by white walls, one created with open bricks, invites the visitor into a haven of light and greenery. Welcome to the spectacular Alto de Pinheiros house, a world away from its manic setting of Sao Paulo, Brazil's most populous city.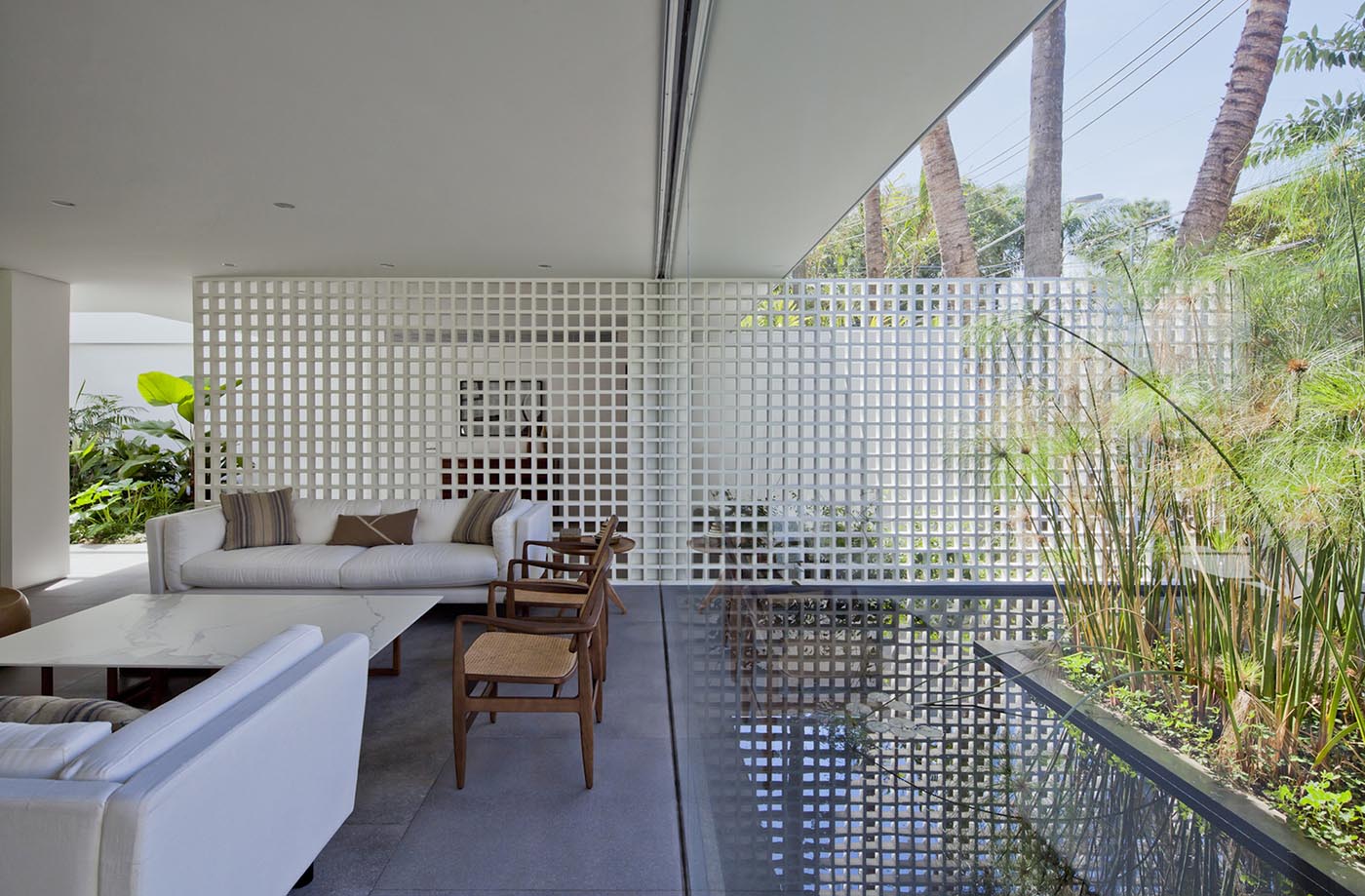 Created by AMZ Arquitetos, this is a laid-back example of 21st-century Brazilian modernism that makes the most of Sao Paulo's climate by bringing the outdoors inside at every opportunity. Vast sliding doors open the living areas to the elements, giving this audacious home the feeling of being one large shady shelter.
The key is the huge flat concrete roof that covers the L-shaped structure of the Alto de Pinheiros house, with skylights punctured through to allow views of the sky from every room. Supported on one side by slim, grey pillars, the roof also forms a long, shady verandah, where a solitary curved wooden bench forms a contemplation point for a tranquil pool.
The home is ideal for entertaining on any scale - from small dinners to large parties - and the design creates secluded space too. A family room and bedrooms open onto a rectangular decked courtyard featuring tropical plants that serve as a private play and communal space. Meanwhile, a small first floor contains the utility areas and a private gym.
With echoes of 1950s Palm Springs, the Alto de Pinheiros house effortlessly merges intimate and public spaces. We love it.