This Cape Town property, brought to us by SAOTA Architects, blurs the line between interior and environment. The sprawling, open space of White House is centred around a verdant courtyard, home to a tree that brings an explosion of life in contrast to the surrounding raw concrete.
The initial architecture conceptualised by Vivid Architects was refined and developed by leading South African Architecture firm SAOTA. It reveals a dramatic façade, with a honed stone floor and wall slabs lending themselves to the bold aesthetic. Tasked to create an interior that could confidently fit into this dominant setting, and working closely with the owners, Mark Rielly, of interior design studio ARRCC, revelled in the challenge.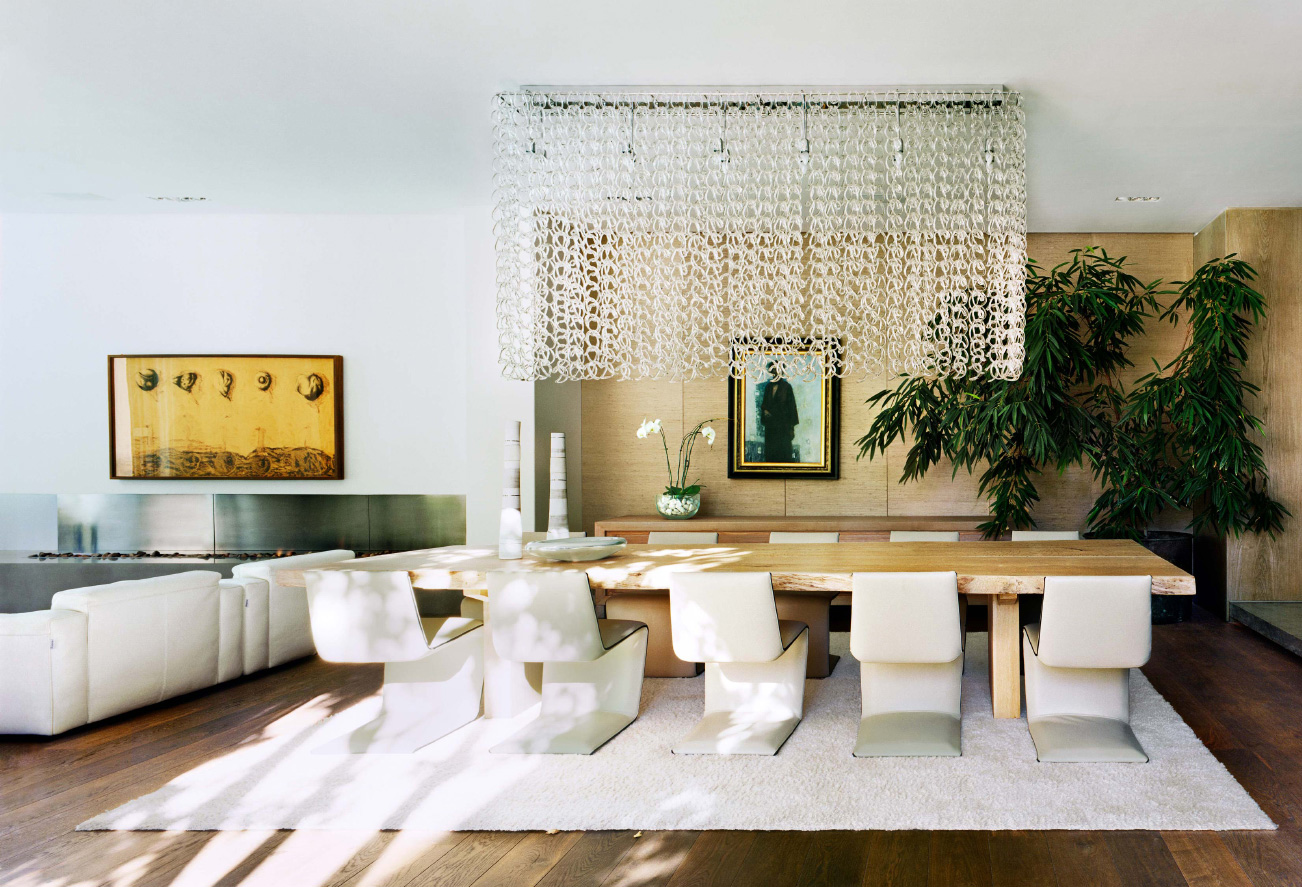 The use of material and furniture details tie this South African house to its environment. Relics of South Africa's natural and tribal history run throughout the property, building a dialogue between the clean, modern interior and the organic exterior.
Walls are replaced by doors and windows in White House, creating a fluid light from front to back. Whitewashed walls reflect this light, making the already spacious plot seem expansive.
Above the table in the kitchen sits the star of the show – a cascading glass light feature, reminiscent of a waterfall, through which the light from the bulbs above disperses.
Altogether, ARRCC have succeeded in embedding this modern property within the history and context of its location, while pushing boundaries through a tension between old and new, organic and industrial.