When it comes to curating the perfect interior it doesn't matter how many times you move that pot plant, realign the sofa or change the direction of the cushions, sometimes, something is just missing. More often than not, you don't realise what you're missing out on is right under your nose. As Nordic Knots know all too well.
Encompassing Scandinavian design traditions of simplicity and functionality, Nordic Knots offers beautiful handmade rugs that set the foundation for any room. Born out of Sweden but based in New York City for the past ten years, Fabian Berglund created the brand alongside his interior designer wife Liza Laserow and his brother Felix, in order to bring a slice of Sweden to the States. "We wanted to bring something from our home to every home and we realised that at the centre of every beautiful Swedish home is a good rug," explains Fabian. "We noticed that not many other countries, especially America, have rugs. But having lived here for ten years, it's nice to bring something from where you're from."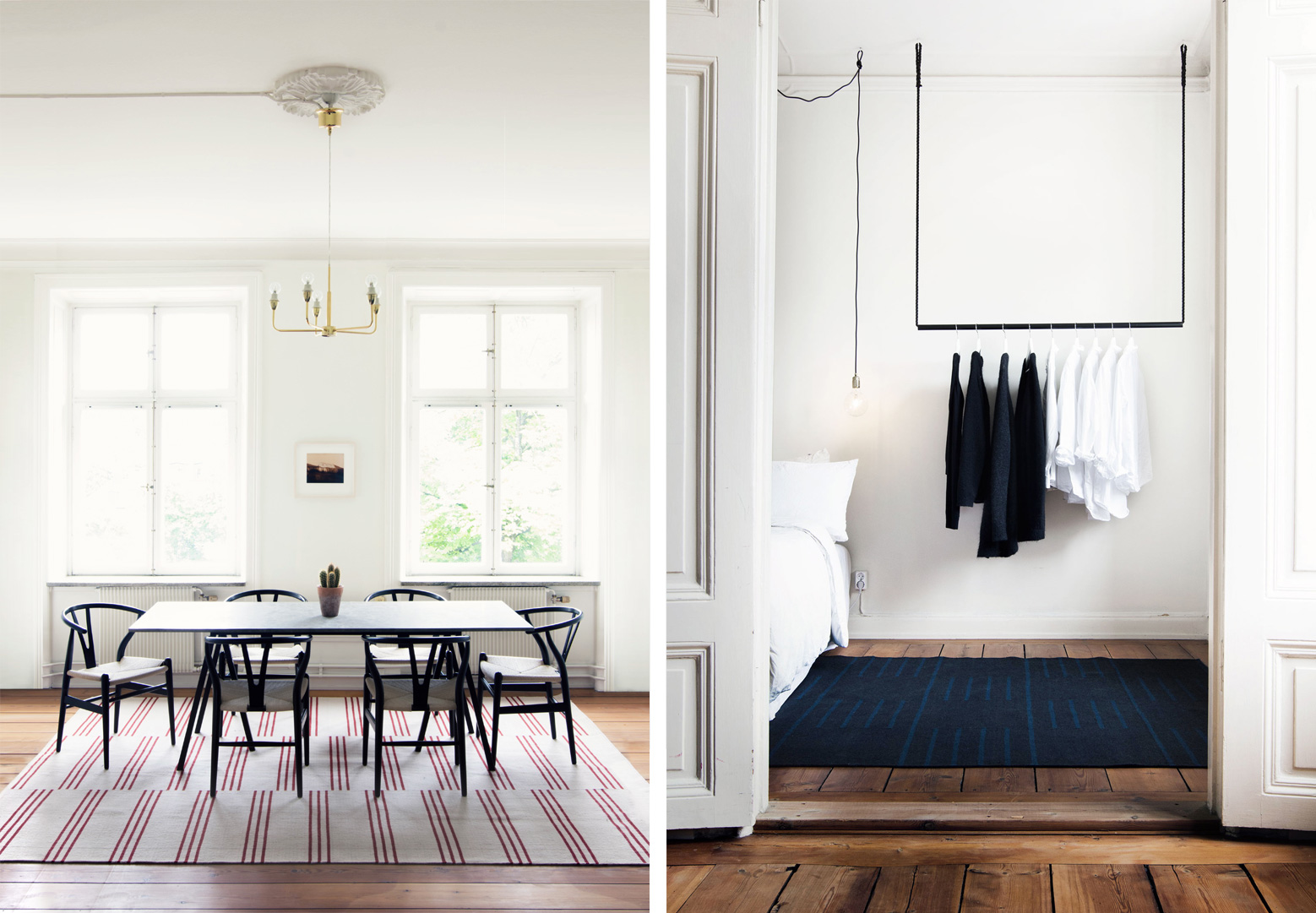 Now, Nordic Knots spread the simplicity and character of Swedish rugs to the world. Its debut collection, which has just landed online this week at OPUMO, takes inspiration from the beautiful shades of the 20th-century facades of Stockholm architecture. With one simple goal; to make a better rug, with a better design and at a better price, Nordic Knots has focused on high-quality hand-woven rugs that set the foundation for any room. Using timeless patterns and neutral hues with delicate accent colours, the beauty of the rugs is the fact that they can be mix-and-matched without overpowering a room or displacing furniture.
The colours used throughout the collection – the deep blues, dusty pinks and burnt reds – complement the minimalist shapes and patterns that define each rug. While the hand-woven and hand-loomed construction of each rug ensure that quality, warmth and comfort is at the heart of each and every one of the brand's designs. Which means, whether you're in Stockholm, New York or London, the timeless patterns and durable nature of Nordic Knots' designs will always be welcome. They lend themselves to the modern nomadic mindset. They stand up to a lot of wear, they gain beauty with age and they make you feel at home – wherever home may be at the time.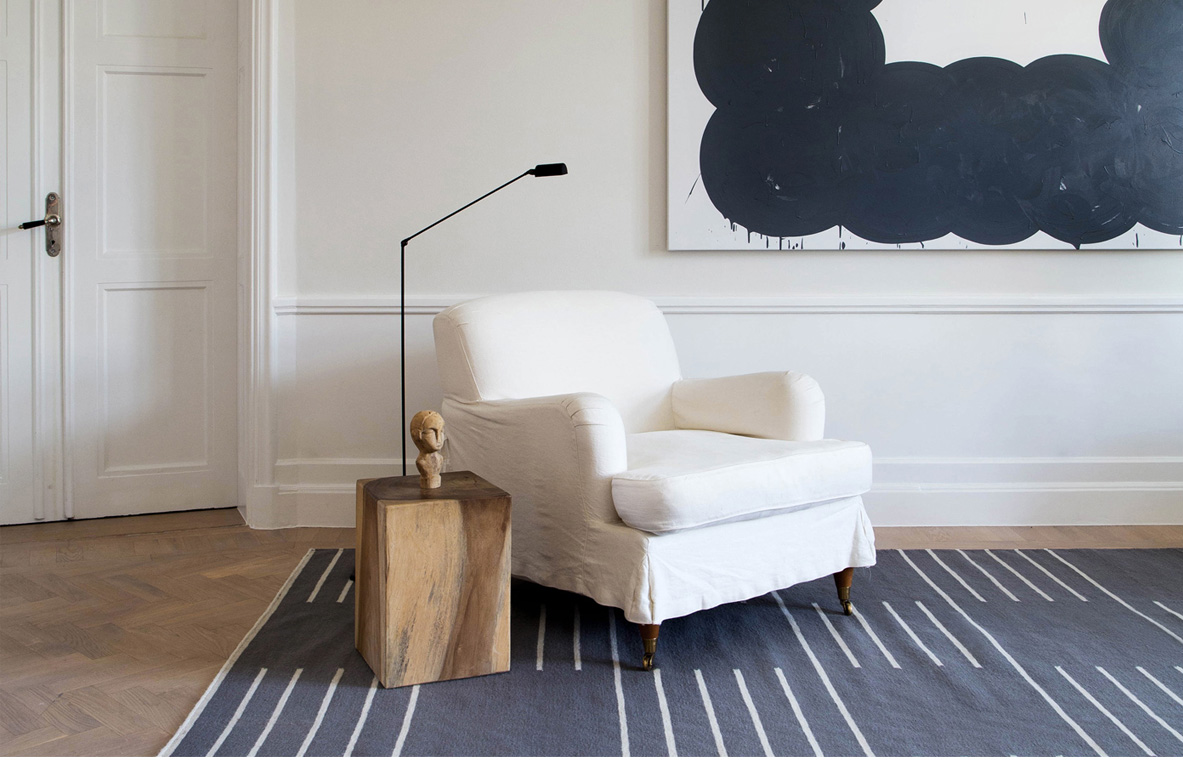 Shop and explore the entire Nordic Knots collection at OPUMO.