In the Flos vision, there are and always will be totally new types of lighting to create. New ones that have to be studied, developed and produced with a radical, ground-breaking attitude that manages to balance the design rigour that Flos was founded on. By nurturing that sense of imagination for over 50 years, Flos have placed themselves at the forefront of lighting innovation and in the hearts of many as one of the world's finest homeware brands. Just one look at the latest Flos collection at OPUMO and that all makes sense, really.
"Today, like never before, we must find the synthesis of emotions, technology, poetry, needs, messages, aesthetic and political values. It is not just changing the technique but the society itself and our behaviours, both public and private. We must push beyond our capabilities and imagination to improve people's lives," Piero Gandini, President of FLOS declares. That's a quite nice way of looking at it, too. Despite being a longstanding pioneer in Italian design, working with some of the finest designers in the world and unearthing some of the best design talent, Flos are still growing and evolving. It's that sense of innovation and the considered balance of iconic forms, artisan craftsmanship and mass-production technology that makes Flos at home in any surrounding. To illustrate our point, we've picked out a few standout pieces from the latest arrivals below.
The statement suspension lamp provides a wonderful diffused light and it features a matte black varnished die-cast aluminium shell and an adjustable 12-metre coaxial cable. So it can quite literally go, hang and light up any room as you'd like it to.
Designed in collaboration with Michael Anastassiades in 2014, the Cone String Light has become what is considered as a 'modern classic' in the Flos lighting catalogue. That's because it's sleek design and contemporary colour palette can work on its own or in combination with a couple of String Pendants, if you choose to place them above a dining table, for instance.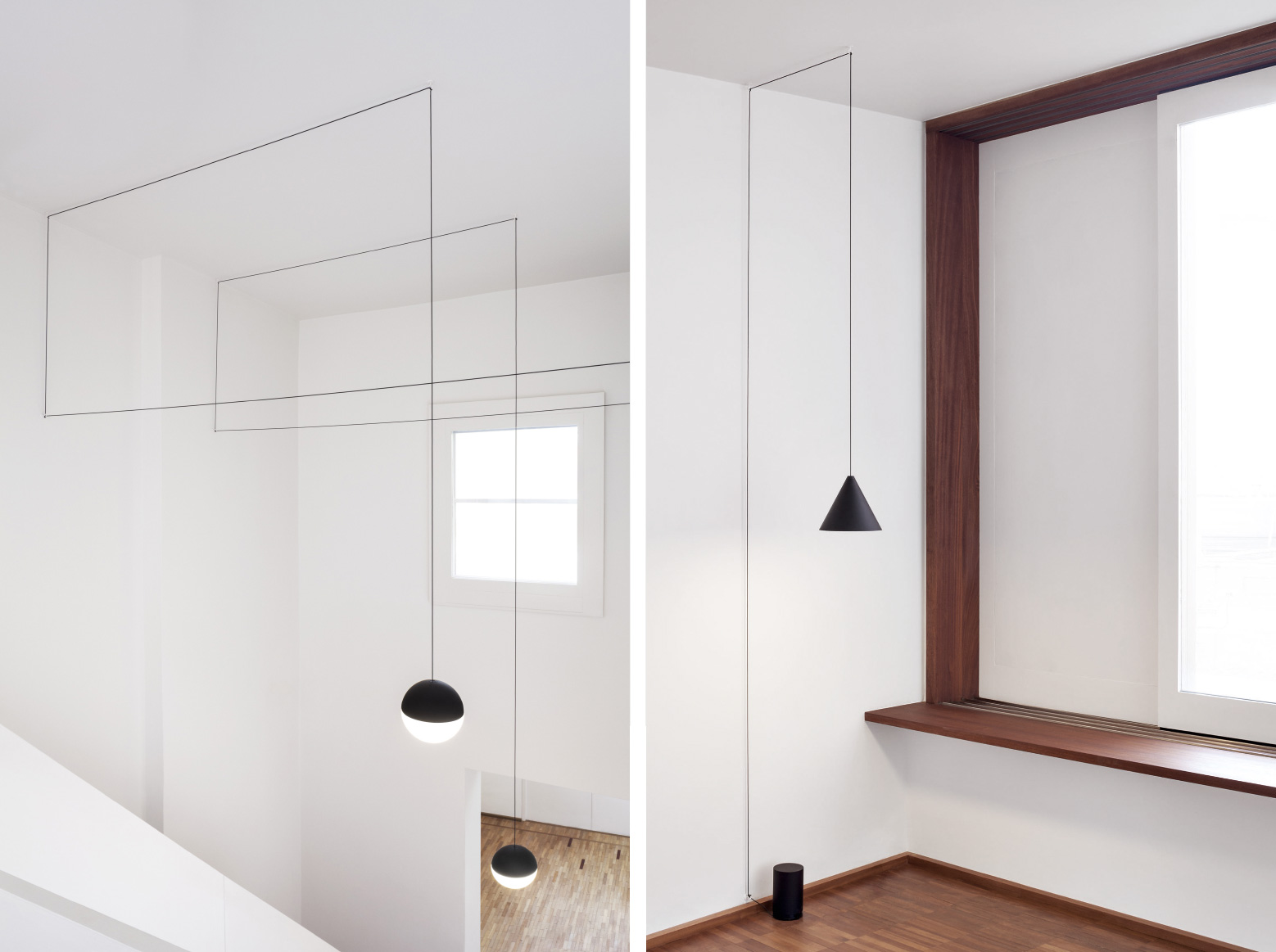 With clean simple lines and distinctive geometric form, the understated Flos Taccia Table Lamp will blend into a variety of interior spaces. And in a time where much more attention is now being paid to quality of light – computer screens, TV's and tablets present different lighting challenges – it pays to concentrate on the relationship of light in your room. That's because you needn't use big, overhead pendants all the time, the diminutive Taccia Lamp can create a fully coordinated lighting scheme with less glare and in less space.
Unveiled in 1967, the Snoopy is the ultimate expression of carefree, happy design, marrying humour and technique without complicating in a thing. Reintroduced in 2003, the Snoopy is prized for its simplicity, too; it's composed of a thick glass disc and black enamelled reflector that rests on a crisp marble base. To commemorate the 50th anniversary of the Flos Snoopy, the brand has unveiled a special limited-edition version that harks back to the original design, preserved at the Achille Castiglioni Foundation. So instead of the glossy black enamel top, Flos returned to Castiglioni's original matte black for the snout-shaped reflector.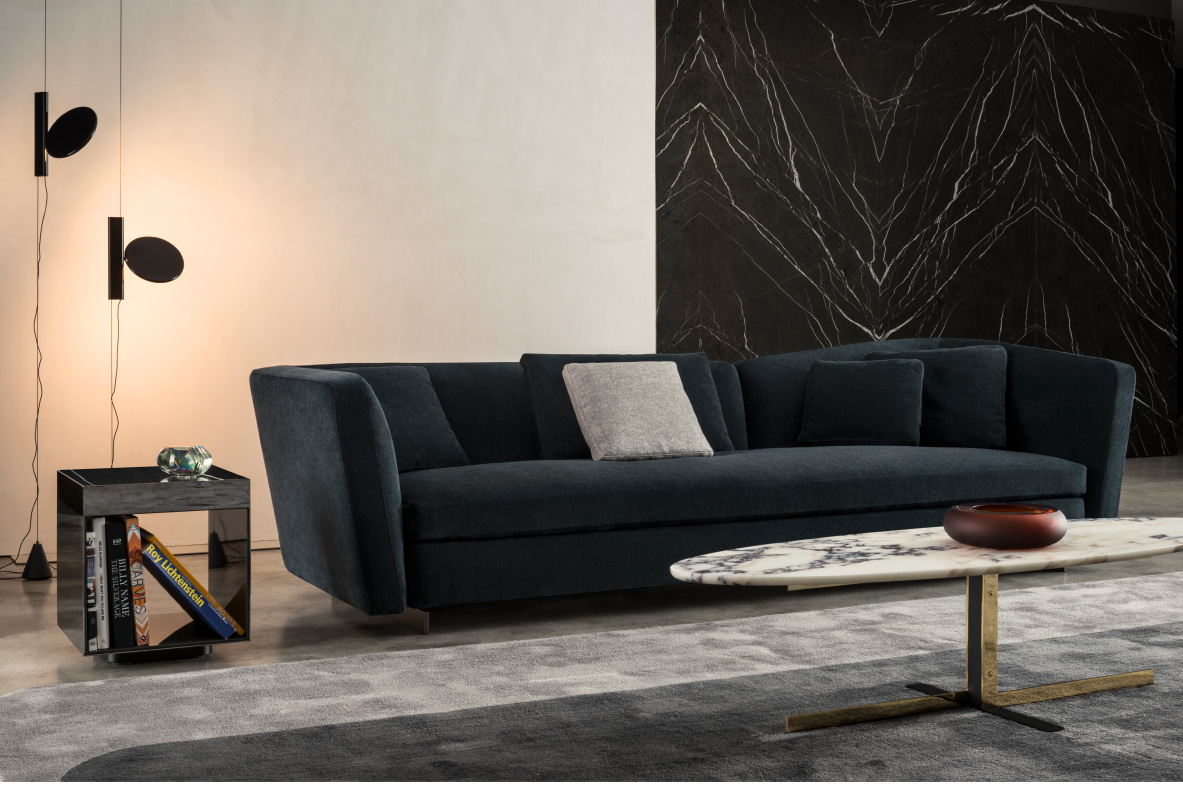 Konstantin Grcic and Flos' OK lamp comprises a flat LED disc that slides up and down a steel cable and rotates 360 degrees. The design is an update of Castiglioni's classic Parentesi lamp, itself a version of a 1969 concept by his friend Pio Manzù, who died before it could be realised. The cylindrical weight hanging at the bottom of Castiglioni's design has been replaced with a conical weight that's easier to install, but the small spun metal ceiling rose remains exactly the same.
Shop and explore the entire Flos lighting collection at OPUMO.
Shop all FLOS lighting at OPUMO.