Picture this: you walk into your friend's garage and leaning up against the wall in the corner is a 1972 Honda CB450 that hasn't been touched in over eight years. What do you do? Well, if you're anything like Jakob and Dominikus – the two friends who own Germany's Crooked Motorcycles – your heart leaps at the prospect of your next major project. Dominikus recalls that there was no question about it.
For us it was clear. This beauty needed a new life…

Dominikus, Crooked Motorcycles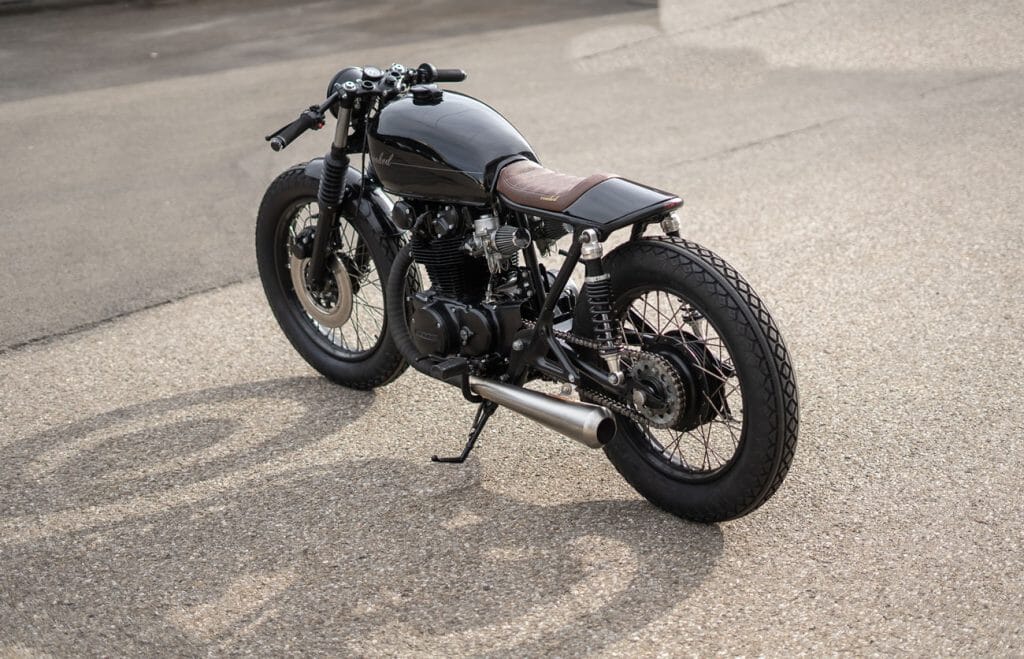 Although Crooked Motorcycles has been in business for two years, this Honda CB450 marked the first time they'd built a classic cafe racer. Where better to start than the iconic body of a Honda CB450? Unfortunately, due to the previous owner's work with chemicals in his garage, this example was covered in green oxidisation.
---
---
To Dominikus and Jakob's surprise, a quick check of the engine, new fluids and filter saw the bike roar into action first time. Once they realised that this project would go ahead, Crooked Motorcycles set about building a custom tail including LED taillight.
In order to cut new body pieces for the bike, they engineers traced the lines of an existing CB450 in their garage. The final product is a brand new body in a sleek all-black colour scheme accented by a brown leather seat and bronze lettering to the tank.
A Motogadget M.Unit controls the electrics which include a Motoscope Tiny speedometer and M.Blaze bar-end indicators. The bike also saw some collaborative work: teaming up with Hattech Exhaust, Crooked Motorcycles created an exhaust which sounds as good as the bike looks.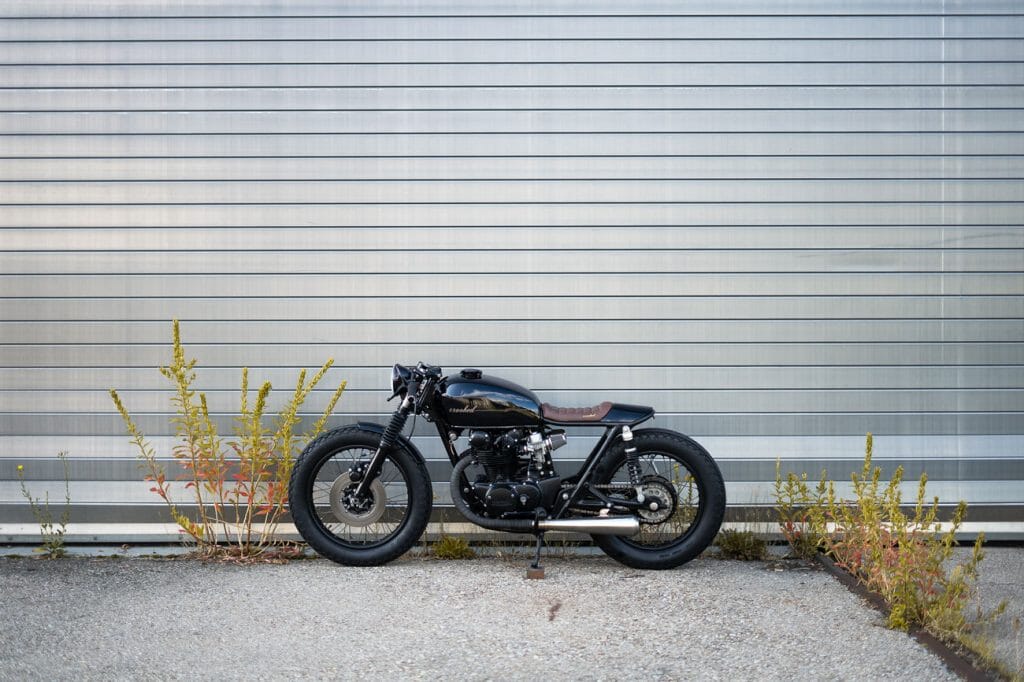 Photography courtesy of Crooked Motorcycles.
Catch up on all of 2019's most popular motorcycles.
---
---