Inspired by iconic British motorcycles like the BSA Gold Star and the Norton Manx, Honda developed the Honda GB400 TT in the vein of the motorbikes that took part in the Isle of Man TT. This applied not only to the bike's sleek appearance - the engine configuration also mirrored that of the British classics.
When the Honda GB400 TT was released, it was essentially a factory-made cafe racer, so it stands as a great place to begin a custom project, which is what Sydney backyard builder Sam Troy saw when he decided to build one of the suavest customs we've seen in a long while.
Sam states that when he got his hands on the bike it had been heavily neglected. Having been left outside and dropped several times, the Honda GB400 TT was looking worse for wear and that's not to mention the botched attempt at adjusting the wiring by a previous owner. 
---

---
With the help of some professionals along the way – Sam recollects that he began the project using a parking space in an underground parking lot before moving it to a backyard shed – this Honda GB400 TT is looking like a gem on the roads of Sydney.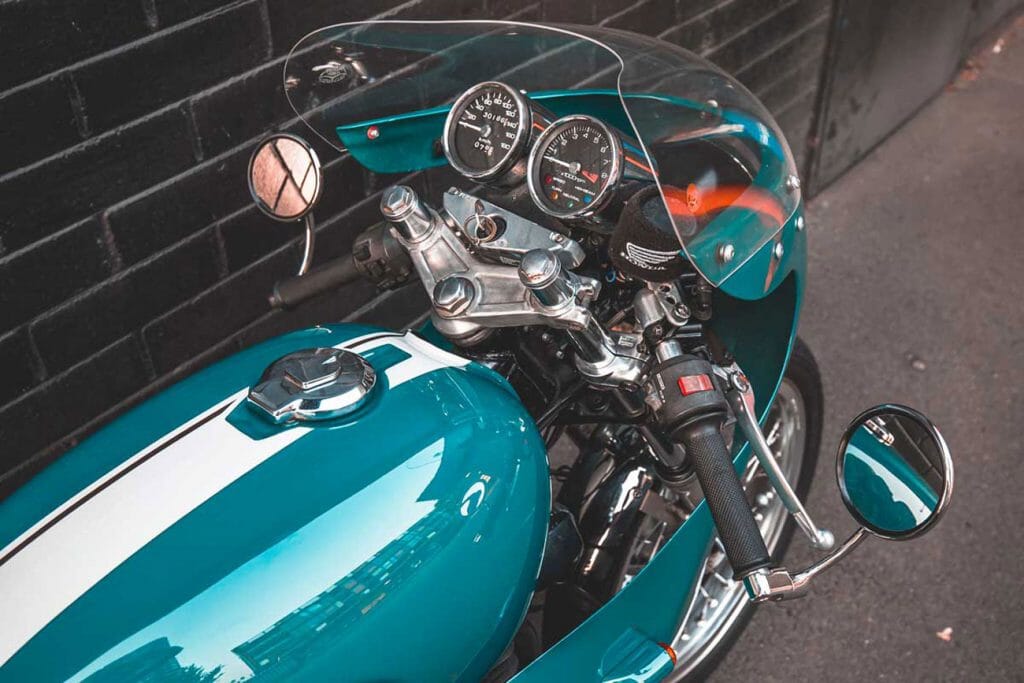 While the inner workings were a project unto themselves, the real crowning jewel is the paintwork. A deep aqua blue core is accompanied by classic white racing stripes and simple black numerals to bring together the vintage racer look. If this is the outcome of a backyard project, we want to see what Sam can do in a garage.
For something a little more futuristic, be sure to check out the Sur-Ron Firefly AMD.
---
---