When Dresden bike obsessives Hookie Co. reimagine a motorbike, the result is always striking. With this conversion of a 1970s BMW R100 they have excelled - and then some.
This purposeful machine was built for an owner in the Austrian Alps who wanted the BMW to be ready to tackle all conditions. Take a look, for instance, at the chunky tires - Continental TKC80s, for those in the know - which are designed for both on-road and off-road use. This BMW won't be spending its time in some air-conditioned collection.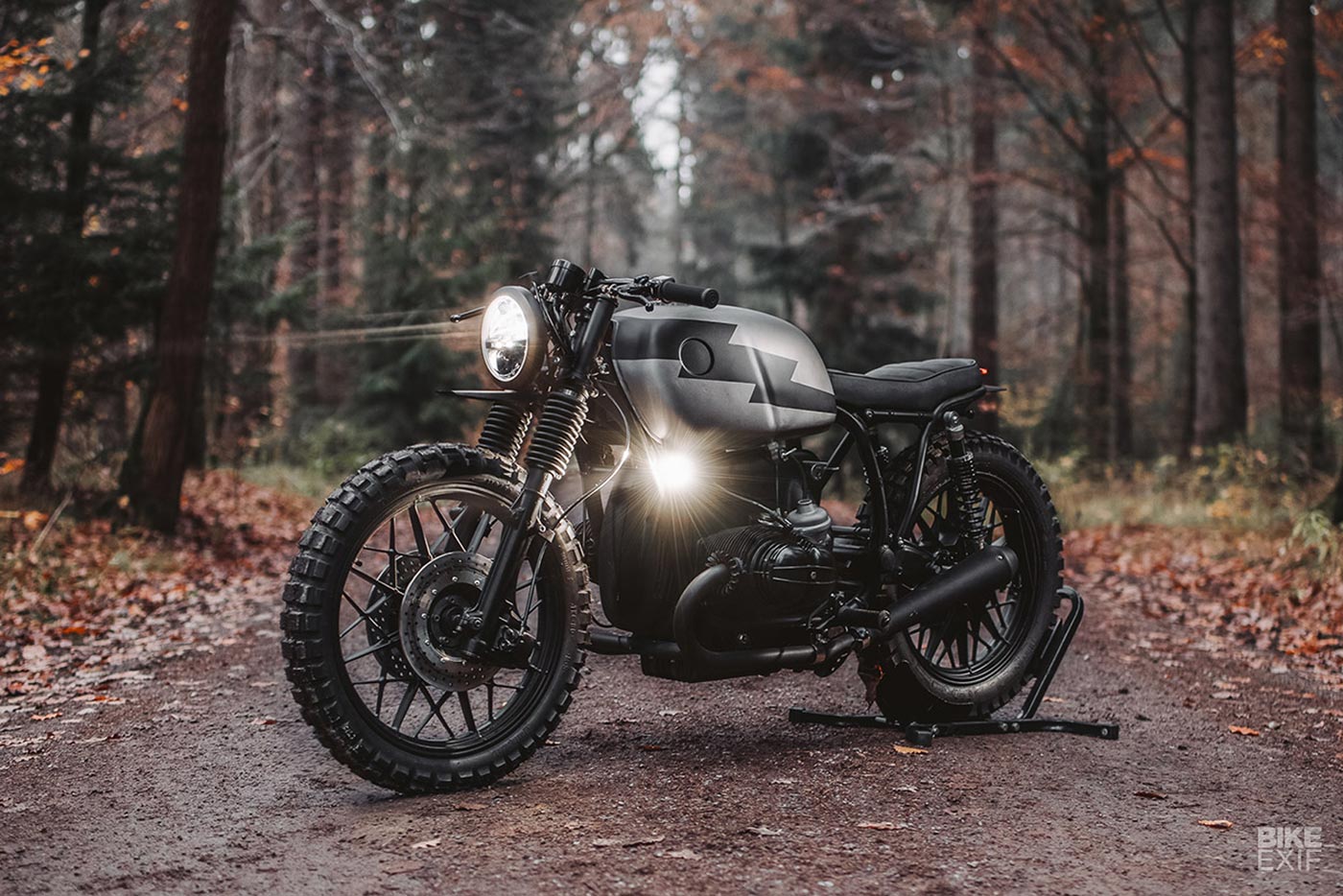 The base material wasn't promising. A slightly tired example of BMW's reliable, if staid, classic flat twin was the bike that turned up in Hookie's impeccable workshops, ready to be taken apart. Everything mechanical was replaced or rebuilt, from the brakes to the engine, now powder-coated in matt black.
The external aesthetic is uncompromisingly monochrome and all the more compelling for that. The lightning bolt on the tank hints at real aggression, a theme taken up in the rebuilt cockpit, with new handlebars, speedo and controls.
A new rear subframe, it's tubing proudly exposed, is a key part of the essentials-only approach. Hidden from view are Hookie's signature upgrades. A high-tech Bluetooth gadget concealed under the stripped aluminium tank allows the owner to run diagnostics on the bike and even turn it on as he approaches, courtesy a new wiring system.
As he tears up the Alpine trails, that new owner is one lucky man.
Take a closer look at all of Hookie Co.'s custom creations on the Hookie Co. website.