Project name: House Bras | Location: Brasschaat, Belgium | Completed: 2019 | Architect: DDM Architectuur
The dramatic woodland setting of House Bras formed a strong starting point for DDM Architectuur who, before beginning this project, studied the plot long and hard. Analysing the sun's movement over the site throughout the day over a long period, the studio designed the layout of the property to make the most of the daylight hours during every season while having open views of the wild surroundings.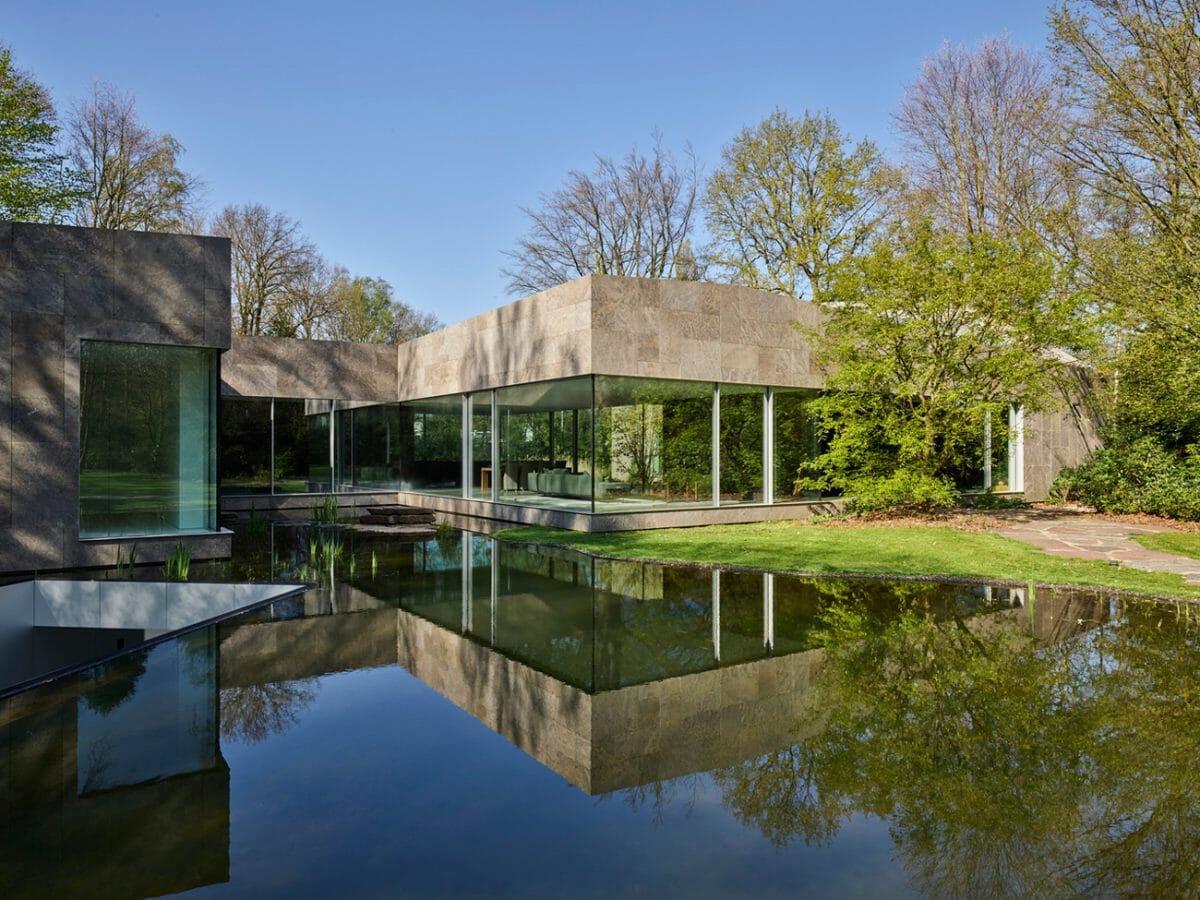 Apart from extensive floor-to-ceiling glazing, House Bras boasts a natural-looking exterior made of natural stone slabs which allows the modern property to blend in with the landscape. The ground floor of the property has been split between three main areas. One area deals with health and wellness, featuring a swimming pool surrounded by glazing, allowing swimmers to peek into the foggy unknown – if they're brave enough.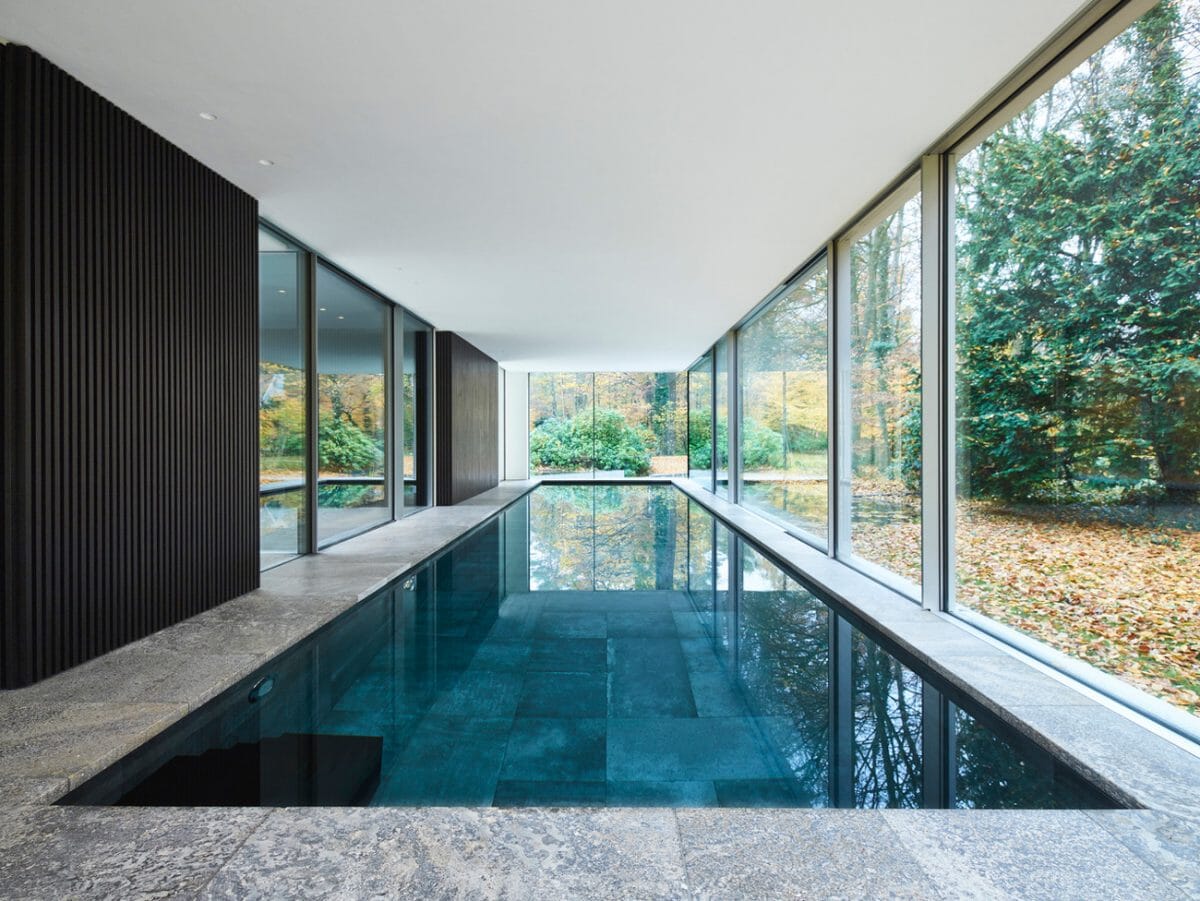 Alongside the fitness area is a kitchen and a living room which are characterised by black cabinetry, tying the two rooms together with design continuity. The third area of the ground floor is a spacious kitchen which continues the black larch veneer. This colour reaches to the staircase, pantry, entrance and bedrooms as well. The first floor of the property is dedicated to the master bedroom which looks out over the verdant canopy.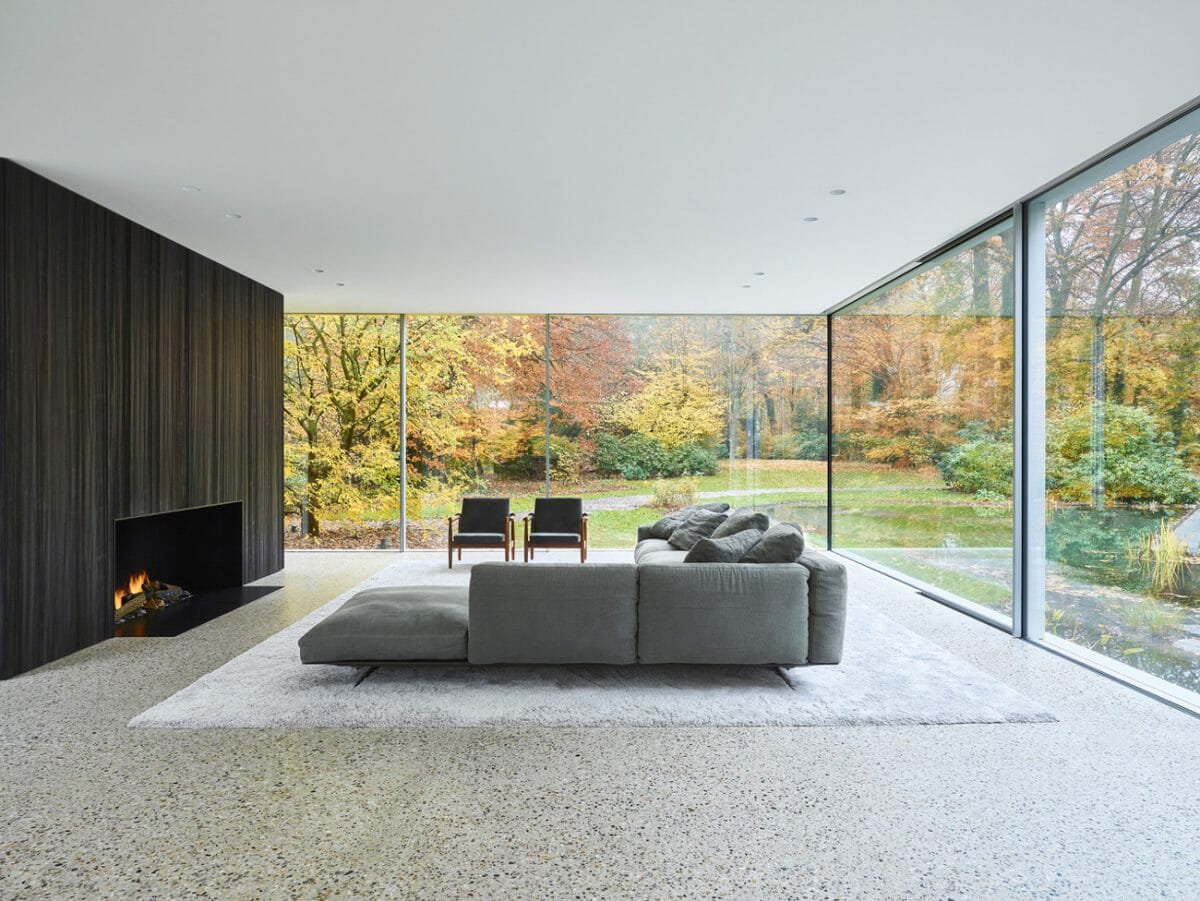 Despite House Bras being a sleek, modern project, the minimal design of the interior and exterior means that it never takes away from the environment. Instead, the subtle contrast between the clean lines and angles of House Bras emphasises the natural shapes of the surrounds.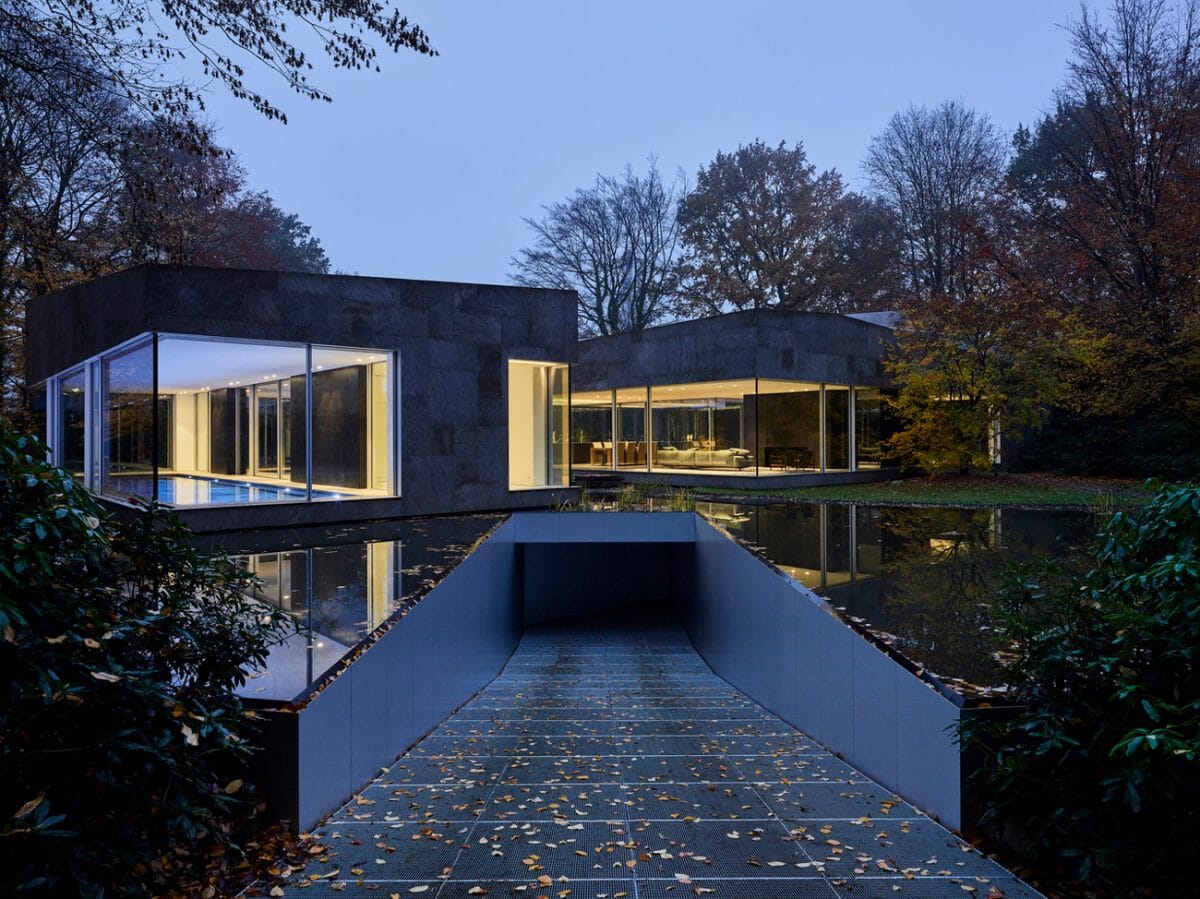 Photography by Lenzer.
For another project that works in tandem with the environment, take the tour of LR2 Residence.
---
---