We're sorry, an error has occurred while generating this content.
Alongside the fitness area is a kitchen and a living room which are characterised by black cabinetry, tying the two rooms together with design continuity. The third area of the ground floor is a spacious kitchen which continues the black larch veneer. This colour reaches to the staircase, pantry, entrance and bedrooms as well. The first floor of the property is dedicated to the master bedroom which looks out over the verdant canopy.
Despite House Bras being a sleek, modern project, the minimal design of the interior and exterior means that it never takes away from the environment. Instead, the subtle contrast between the clean lines and angles of House Bras emphasises the natural shapes of the surrounds.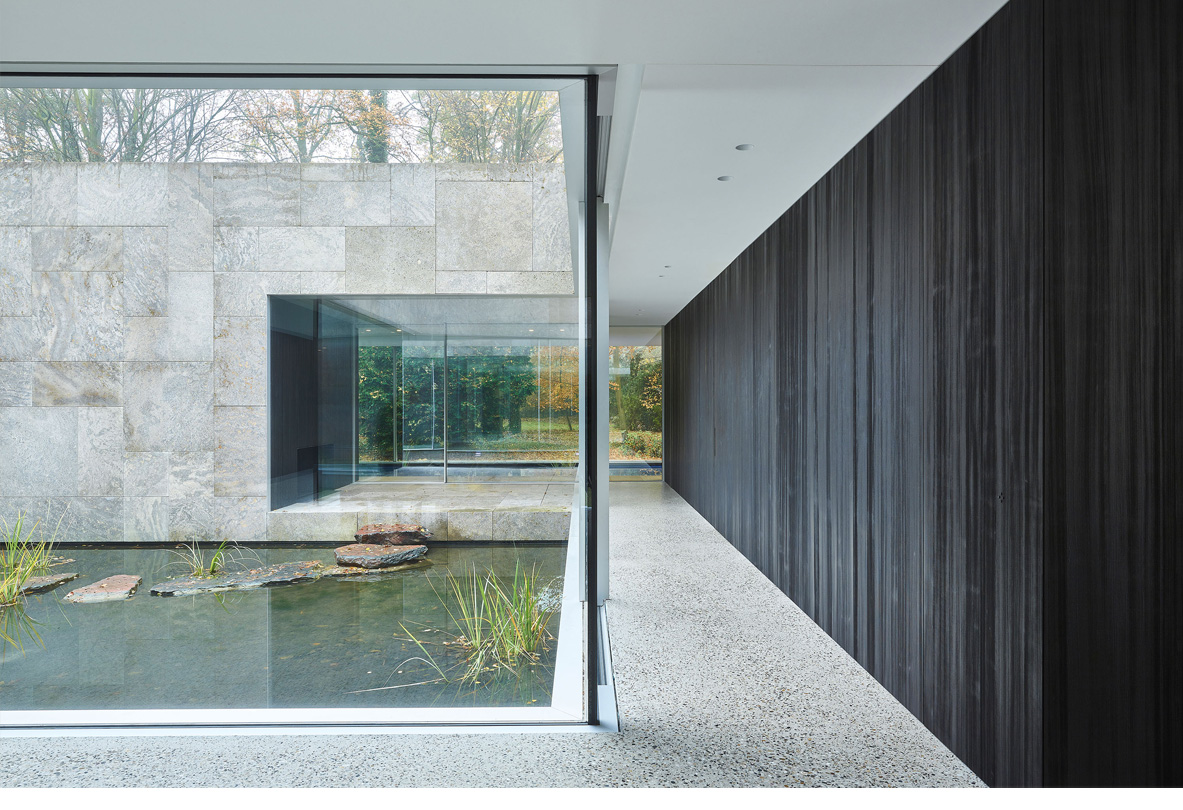 Photography by Lenzer.
For another project that works in tandem with the environment, take the tour of Keith Street House.