Project name: House In Rio de Janeiro | Location: Rio de Janeiro, Brazil | Completed: 2019 | Architect: Fran Silvestre Arquitectos
Located on a verdant hillside near Rio de Janeiro's Itanhangá golf course, Fran Silvestre Arquitectos' newest project is a typically understated home made up of striking angles and bold shapes. House In Rio de Janeiro is made up of two volumes that on one end stand on a supporting plinth while the other ends meet at a right angle. This structural layout frees up a large area of ground for other functions as well as minimising the footprint of the property on the natural landscape.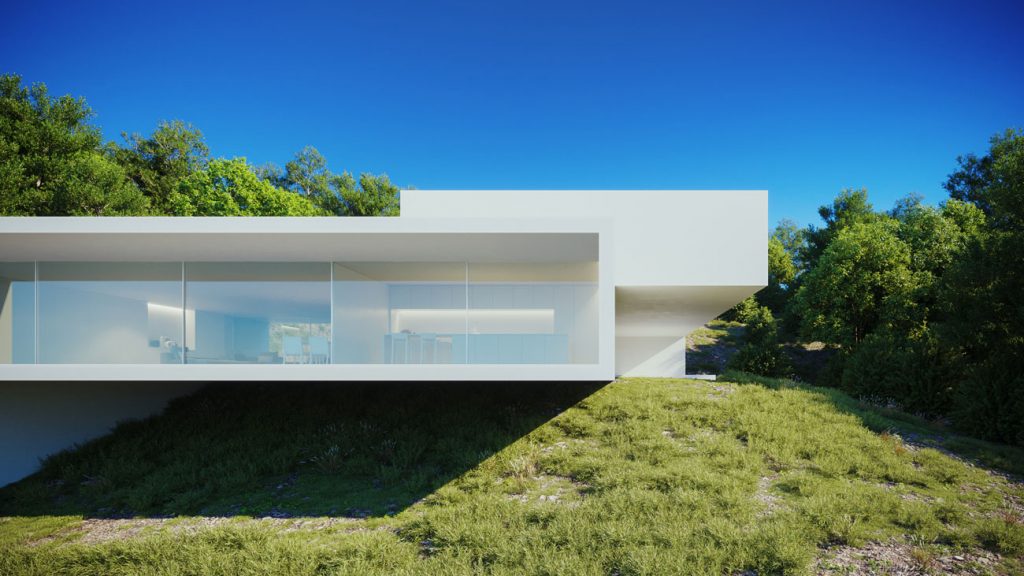 The point of contact between the two volumes of House In Rio de Janeiro incorporates the communication core. The ground floor houses the areas of the property that are used by day and rises above any adjacent houses, ensuring that Fran Silvestre Arquitectos' design is treated to maximum daylight and uninhibited views.
---
---
Open the windows of the lower level's inward-facing facade to walk out onto the courtyard created by the shape of the home. This courtyard features a luxurious and partly covered swimming pool area.
While the views from the lower level are impressive, the upper level offers stunning vistas of Rio de Janeiro's unique landscape. The relationship between the upper volume and the lower volume forms a covered, shaded area by the pool.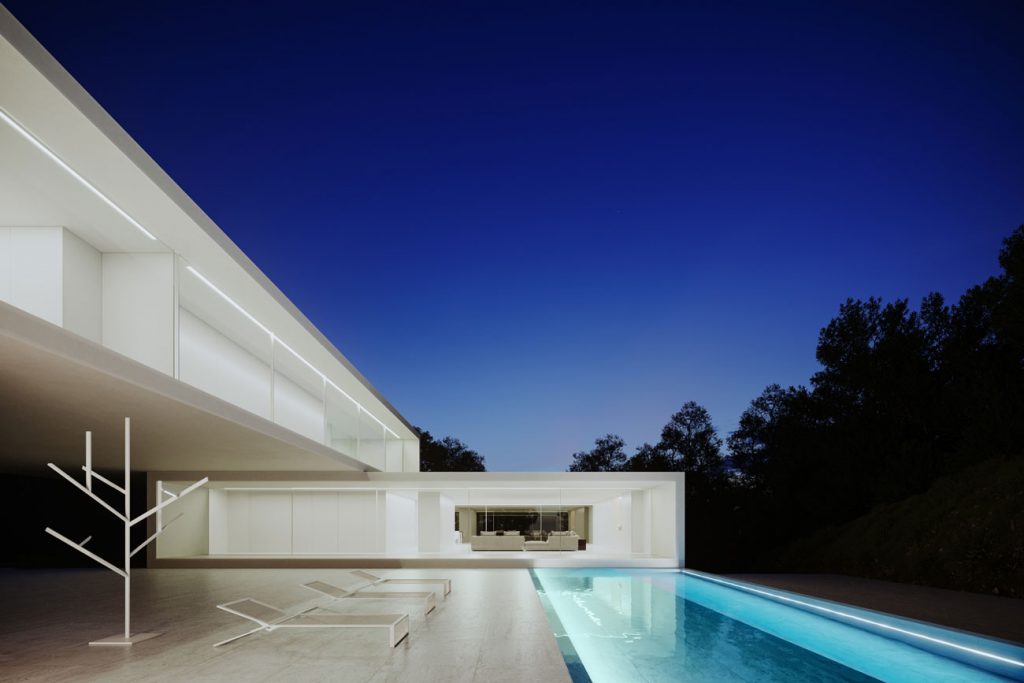 An interplay between the two volumes characterises House In Rio de Janeiro, giving the project a memorable appearance as well as making the most of its environment.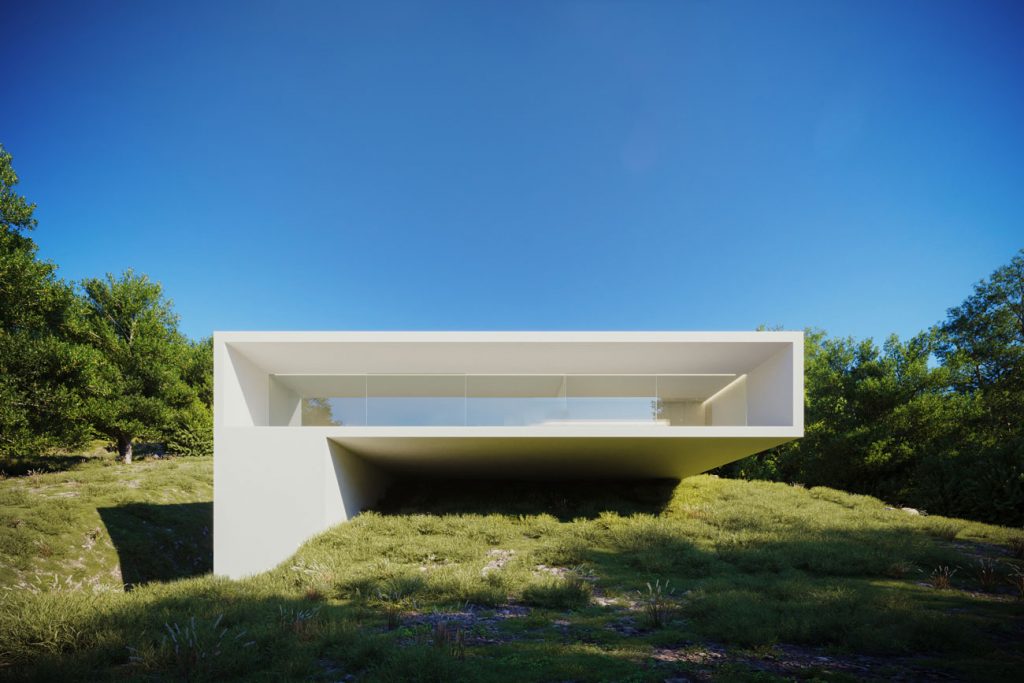 Love the look of life in Rio de Janeiro? Take the tour of RS Apartment.
---
---