Project name: House of Sand | Location: Valencia, Spain | Completed: 2020 | Architect: Fran Silvestre Arquitectos
Spanish design studio Fran Silvestre Arquitectos has created the latest in its series of minimalist masterpieces. House of Sand is a residential home and recording studio idyllically overlooking the Mediterranean in Valencia, Spain.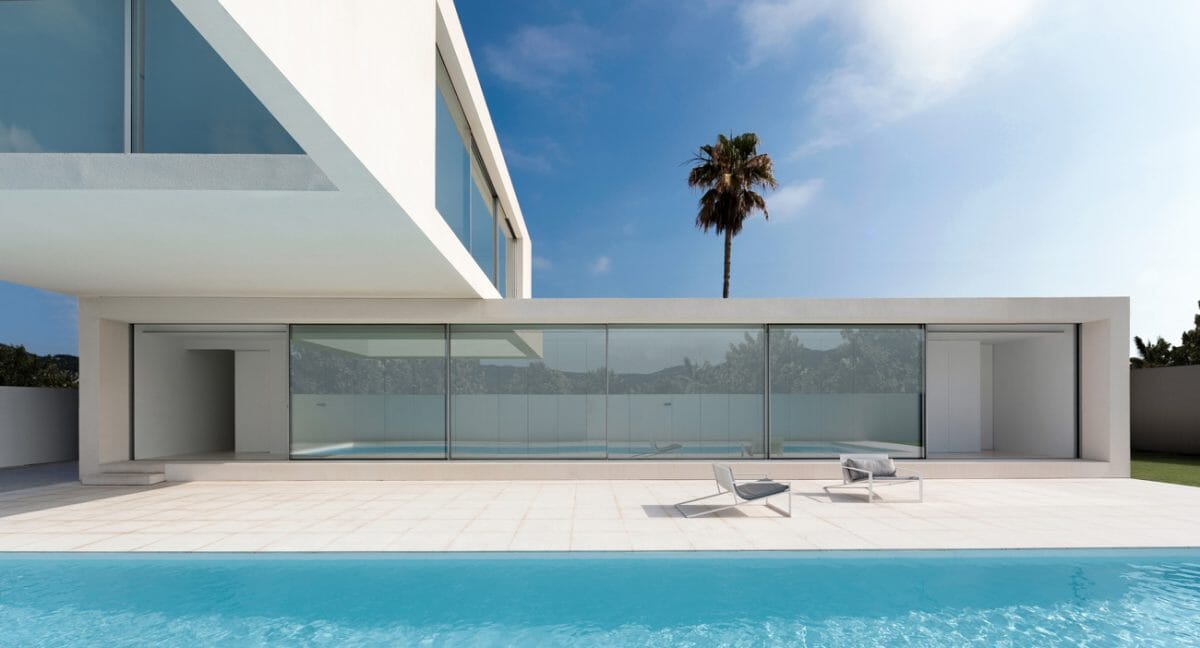 Comprised of a pair of perpendicular all-white volumes, the project's configuration is defined by its positioning behind an imposing dune that protects the coast from storms. The structure is designed in the inverse of a traditional scheme, to make the most of its stunning natural surroundings. A 'day area' occupies the upper floor, enabling inhabitants and guests to look out across the top of the dune across the sea. The lower level – the more private 'night area' – is located perpendicular to the sea.
The circulation is arranged in the most public part of the plot open to the pool area, while the rooms open onto a beautiful garden. The cantilever of the upper level ends with an open-air cloister that illuminates the main room while maintaining privacy, at the same time casting shade on the lower level. A staircase marks the access point of the house, joining both volumes.
---
---
Clean, contemporary and minimalist, House of Sand is designed to celebrate its environment, rather than take away from them. It is, as the architects put it, "ultimately, two volumes adapted to enjoy the surrounding conditions, the views, the shade … nothing more, nothing less."
Photography by Diego Opazo.
Like this? Read about another of Fran Silvestre Arquitectos' projects, Hoffman House.
---
---