Hoffman House is situated in sunny Valencia, Spain. Complementing the deep blue skies is the property's unorthodox and extremely memorable roof. This T-shaped structure characterises the minimal, glazed remainder of the house.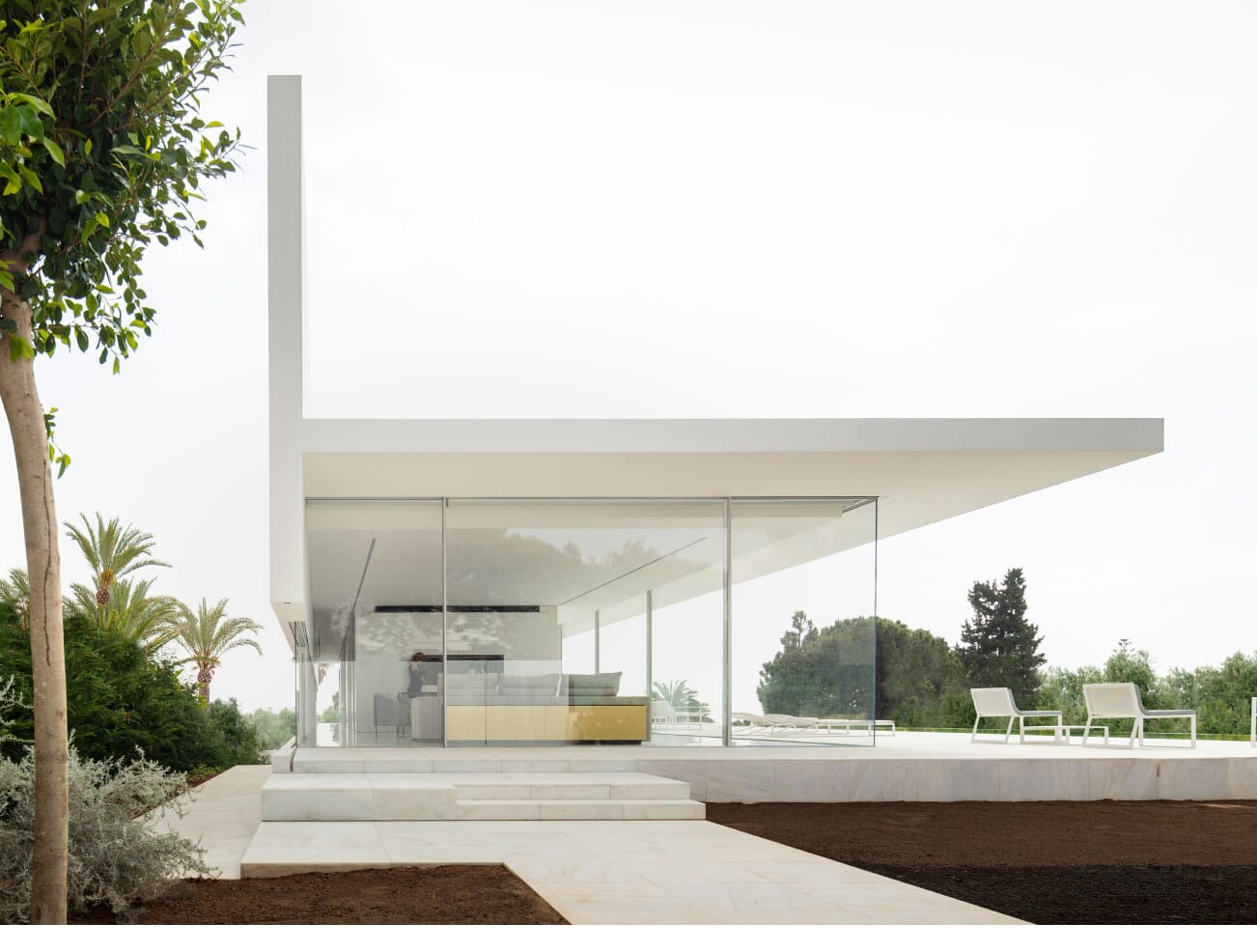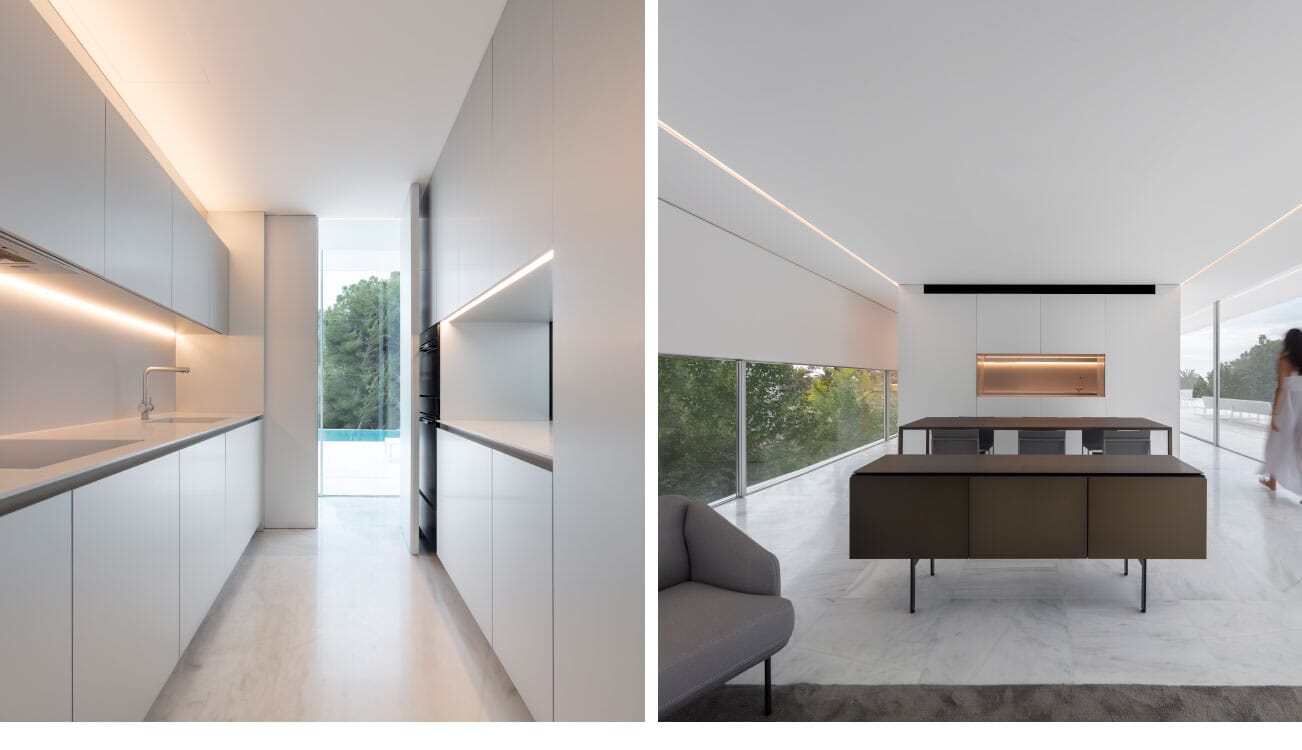 A main concept for Fran Silvestre Arquitectos was the tension between privacy and publicity. In the architect's words: "To see without being seen" was one of this plot's greatest qualities as it sits on a concrete base above uneven ground. While the majority of the house is behind floor-to-ceiling glazing, allowing in an abundance of natural light and air, the private rooms are found at the core of the property inside sliding doors. Combine that with the hidden quality of the large, overhanging roof – blocking prying eyes – and you've got a house which gives the impression of great openness but reserves the right to disappear.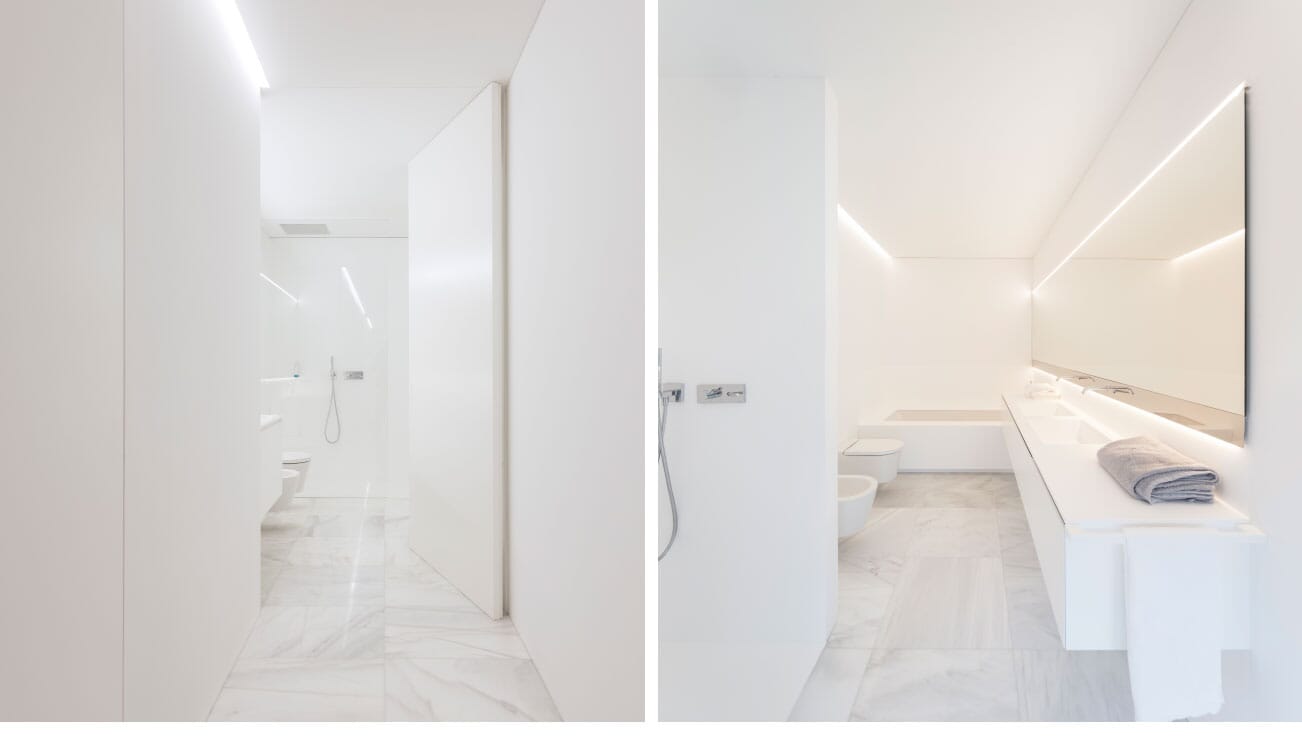 The roof is angled so that the vertical plane faces North, shielding the horizontal plane which is used as a roof terrace from oncoming winds. The roof terrace lies above the main volume of the house – a long, largely open-plan floor that follows ultra-minimalist values. Marble floors reflect light and seem to expand the space while white walls and ceilings provide a blank canvas for the natural-hued furniture.
Using as few materials as possible – the marble of the floors is also used to finish the terrace and the swimming pool – means that the whole plot carries a uniform, organised aesthetic. This is an example of why less is more.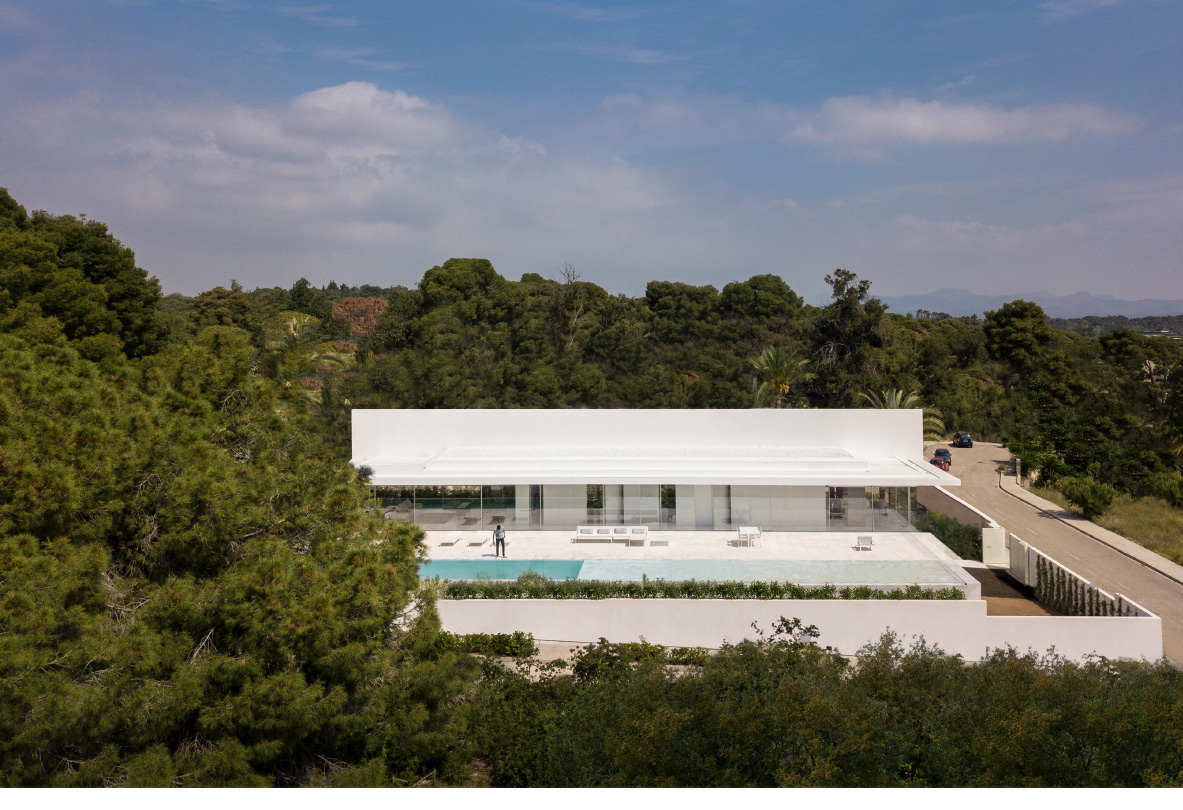 DeLunna House is another example that privacy and openness aren't as far from each other as we may think.
Manifest your minimalist inspirations with OK Design's pared-back perfection.