Sometimes when aimlessly scrolling through Instagram a certain image will just stand out; sometimes for the wrong reasons, sometimes for the right. This time was for the better, as we recently discovered this interior of the House in Pogodno, exclusively designed by Loft Kolasiski.
Loft Kolasiski is forging a stellar reputation for reinterpreting old industrial units with entirely new identities, which is precisely what they have done for this revitalisation of a 1930s home in Szczecin, Poland.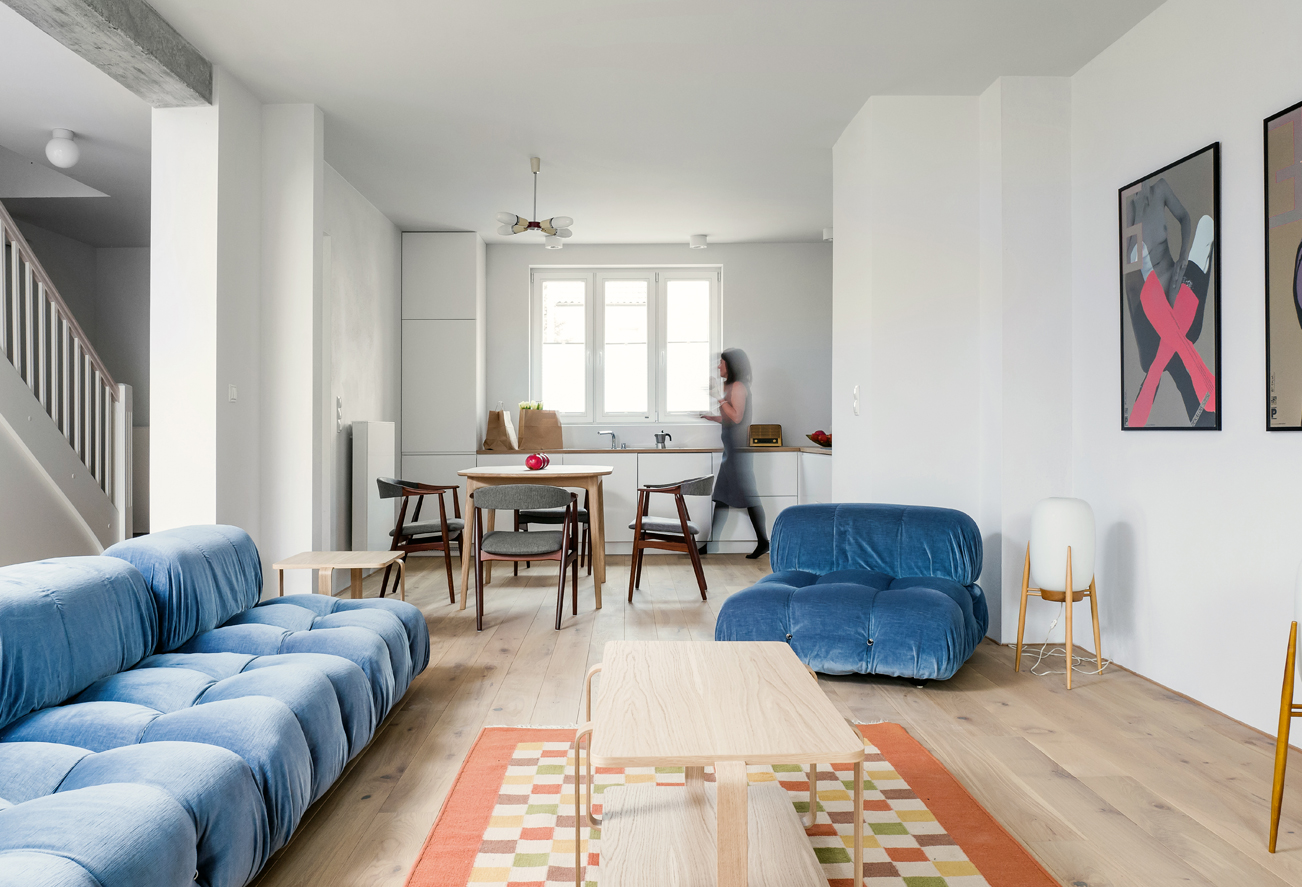 Despite the heavy industrial feel, courtesy of the big iron windows and concrete walls, Loft Kolasiski's addition of sharp colours and touches of contemporary furniture create an elegance to oppose the harsh, clinical nature of the space. What is more, the handpicked furnishings, art and homeware create a depth and character to the entire space; particularly the movie posters by Ewa Bajek for Krzysztof Kieslowski's films 'Decalogue 3' and 'Decalogue 6'.
However, the interior's best kept secret is the two armchairs from 1972 that were designed by Czech architect Jan Bocan. The armchairs, which take pride of place in the living room, used to stand in the Embassy of Czechoslovakia in Stockholm and were never produced on a mass scale.
[caption id="attachment_22650" align="alignnone" width="695"]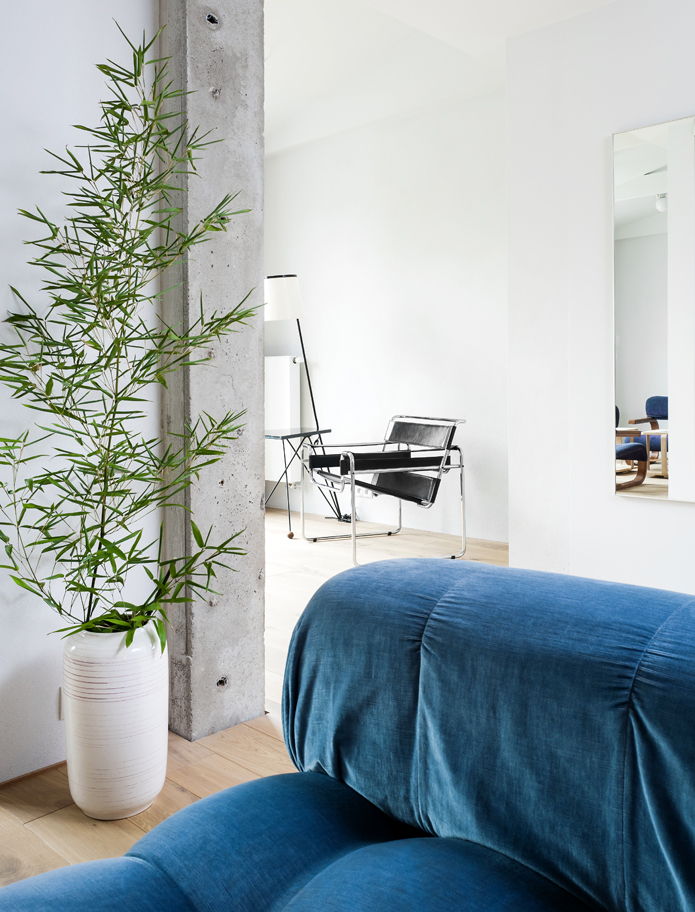 .[/caption] [caption id="attachment_22649" align="alignnone" width="695"]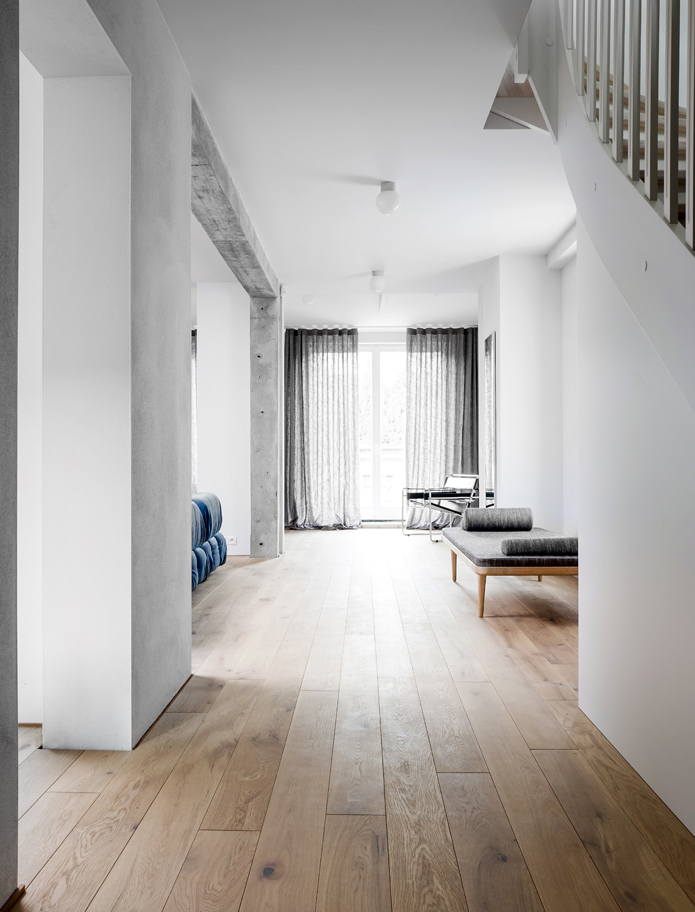 .[/caption]}
Take a closer look at the interior in the image gallery above and check out more of Loft Kolasiski's design projects on their website and Instagram, @Loft.Kolasiski.
Photography by Karolina Bąk.