Bringing light, greenery and a sense of space to a house just 12 feet wide might seem like an impossible challenge. But here's a major rebuild that shows what can be done with adventurous clients and visionary architects.
The raw material wasn't promising. The house is 50 years old, in a particularly densely populated part of Taipei. There wasn't anything special about this structure. Most homes in the area are the same: three storeys tall, with very little in the way of natural light and connection with the outdoors.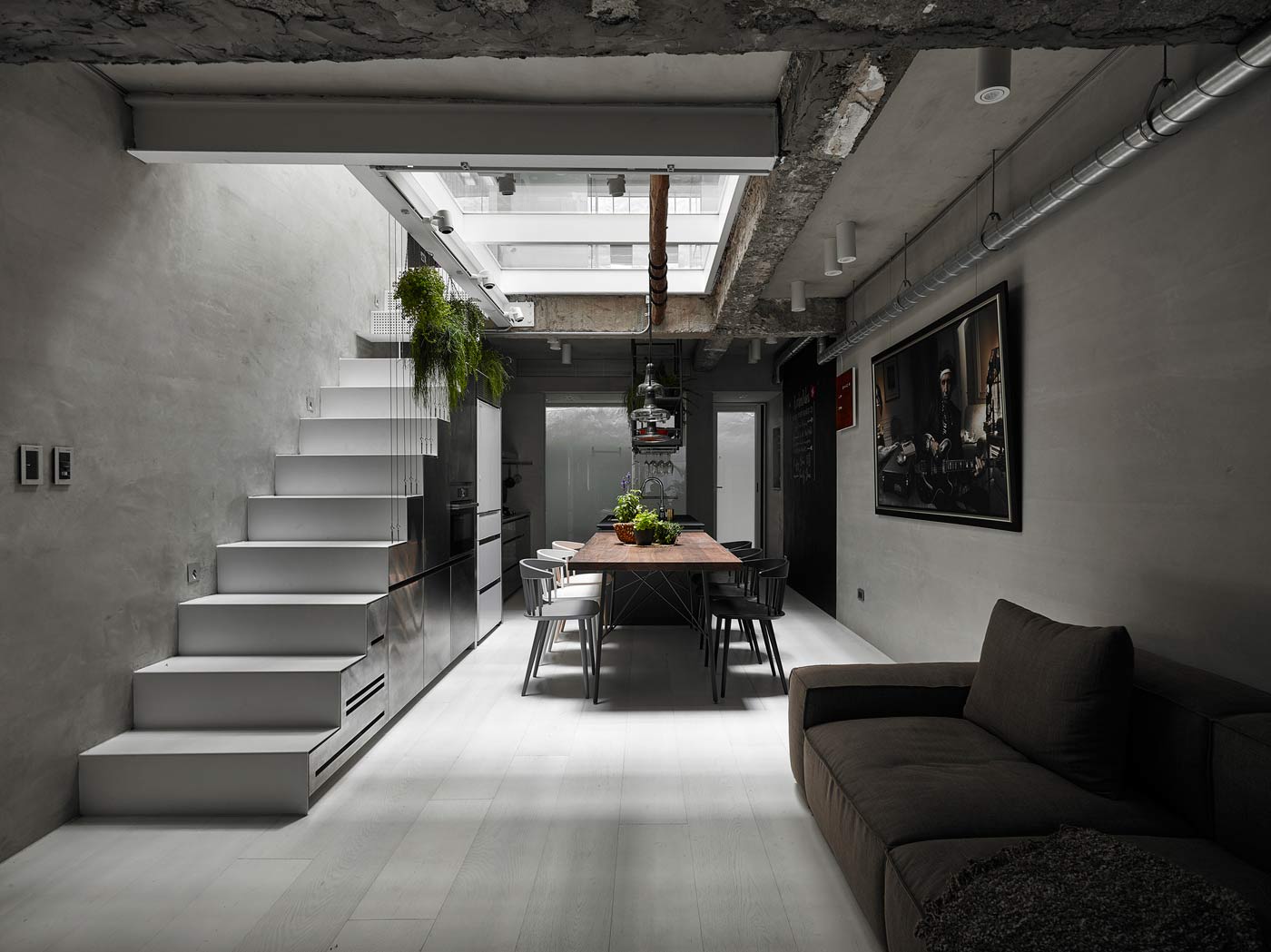 To create House W, architects KC Design Studio took a radical approach. The front and rear facades of the house were entirely removed. Inserted were garden areas on balconies to the front, shielded by mesh from the bustling outdoors, large windows to front and rear and - crucially - an atrium through the middle of the building.
The spectacular result is that what was once a dingy interior is now flooded with light. On each floor there's a playful platform landing. A tree grows through two floors, while hanging plants provide luxuriant greenery.
Minimalism is the interior theme, raw concrete walls providing an unexpected calmness. A stairway in perforated steel floats upwards, suspended on tough cables over a mirrored unit, incorporating kitchen essentials.
Above, supporting beams are left raw, allowing this rejuvenated building to display its history through a renovation that's transformed a tired, dark house into a bright, lively contemporary home. We salute the architects.