You wouldn't think a simple patio could be the key to a great piece of residential design. In the Mexican city of Mazatlan, that's exactly what local architects H Arquitectos have achieved.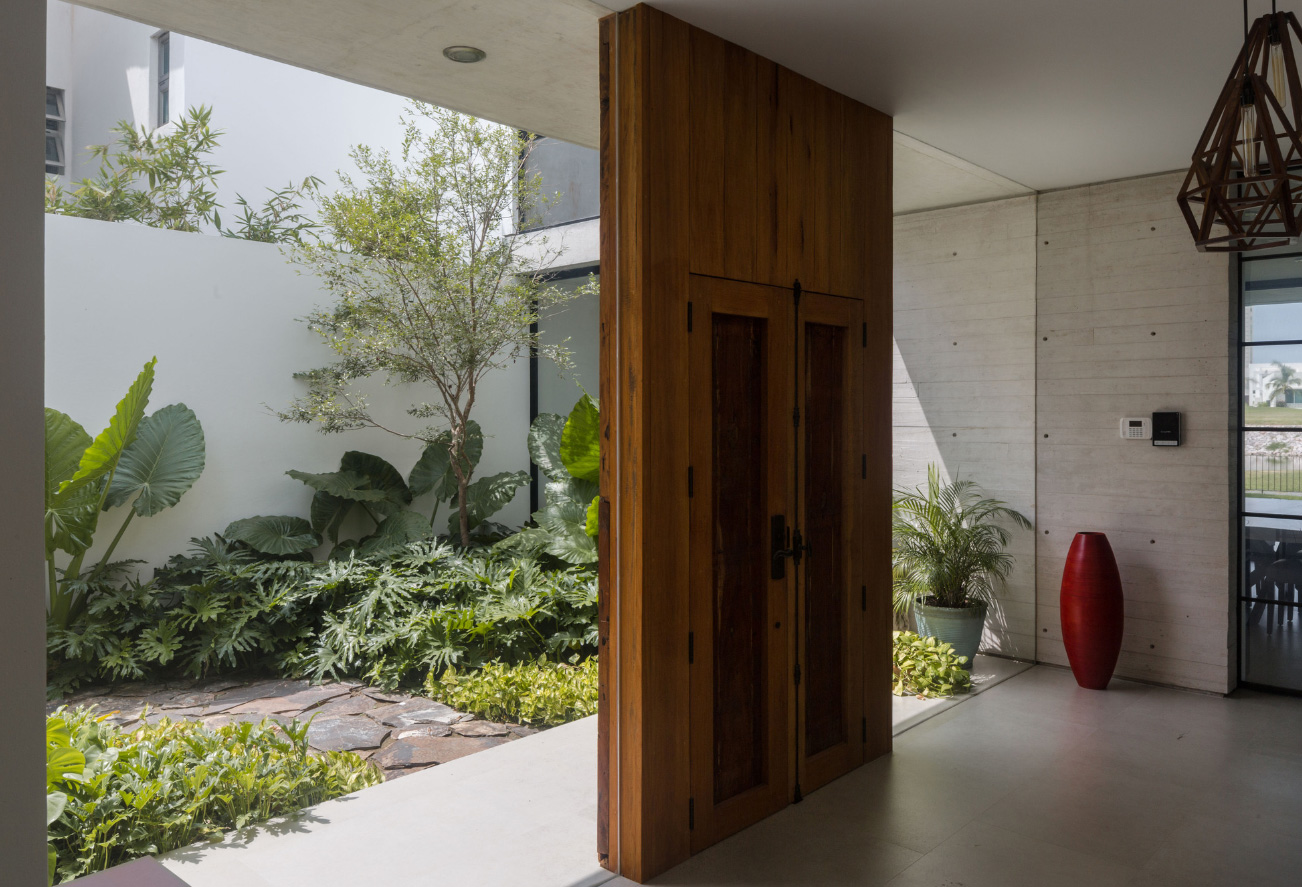 The concept of HL-1 House is to open up its residents to the outdoors while providing shelter from Mexico's hot summers. An indoor patio at the entrance to the home triumphantly achieves that.
This modernist house is in a bustling area and the patio serves as what H Arquitectos call a "green and silent" space which welcomes in its residents and guests. More than that, it serves as an ingenious divider between HL-1 House's public areas which open out into the garden and the private zone with its bedrooms and bathrooms.
Verdant greenery is a prominent feature, contrasting with structural materials. White concrete, grey concrete and wood are prominent alongside black window frames and slim pillars in the open plan living area giving on to the rear garden. The overall effect is of an easy dialogue between indoor and outdoor areas.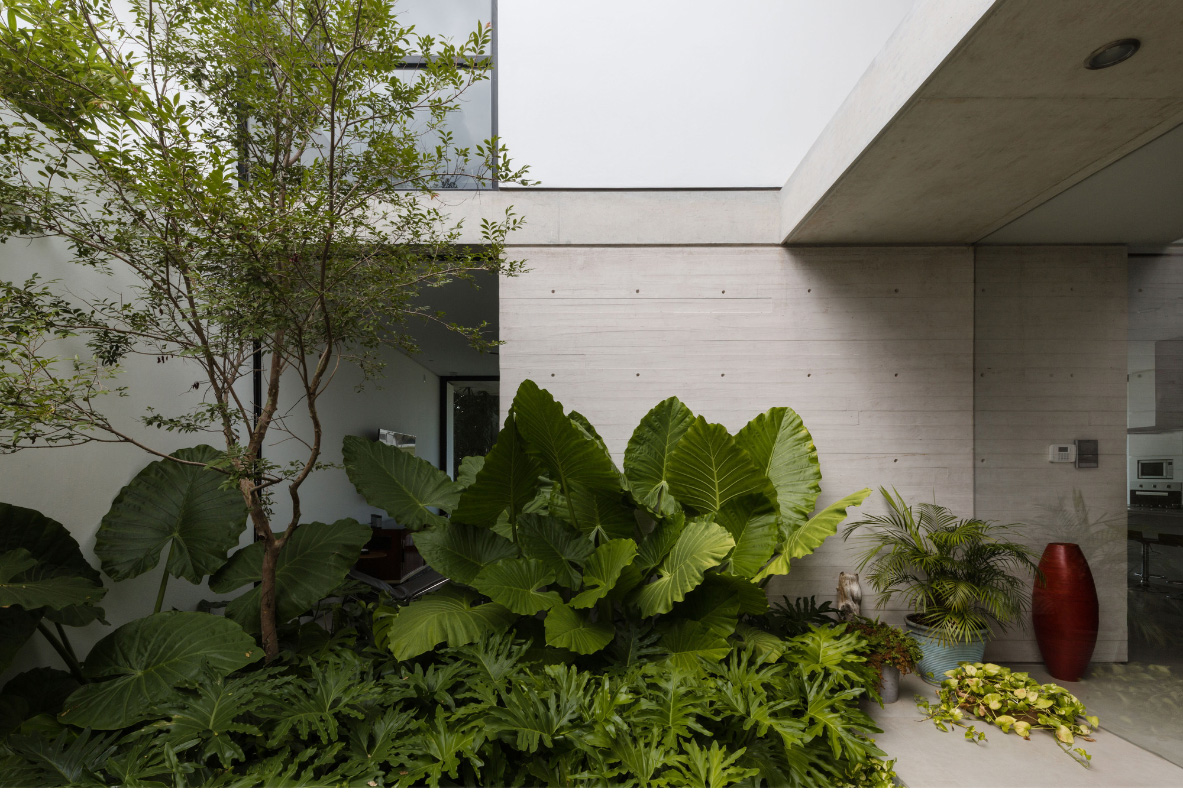 As for us, we're new converts to the idea that a patio is more than a place to sit.
Photography by Onnis Luque