Press a button and the huge glass front door of The Conservatory disappears into the soaring pitched roof. Now the barn-shaped glazed hall at the heart of this one-of-a-kind residence is open to far reaching views of the steep grasslands outside Pretoria in South Africa.
Architect Nadine Engelbrecht had the toughest of clients: her parents, desiring a retreat from urban life. Set in more than 80 acres of its own land, including two dams used for drinking water, The Conservatory melds an ultra-contemporary off-grid approach with references to nearby farm buildings.
Two wings containing private living quarters run off the conservatory that gives the house its name. Roofing is corrugated sheet metal, widely used in rural South African architecture, mixed with transparent plastic to add light. A basement wine cellar is glimpsed through a glass panel in the floor.
Floors are in timber and polished concrete. Exposed steel and cement washed bricks underline the building's honesty. The master bedroom has its own west-facing balcony for enjoying a glass of fine wine to complement the majesty of an African sunset.
Engelbrecht's brief from her parents was to create "nothing that looks like a house". Safe to say it's mission accomplished.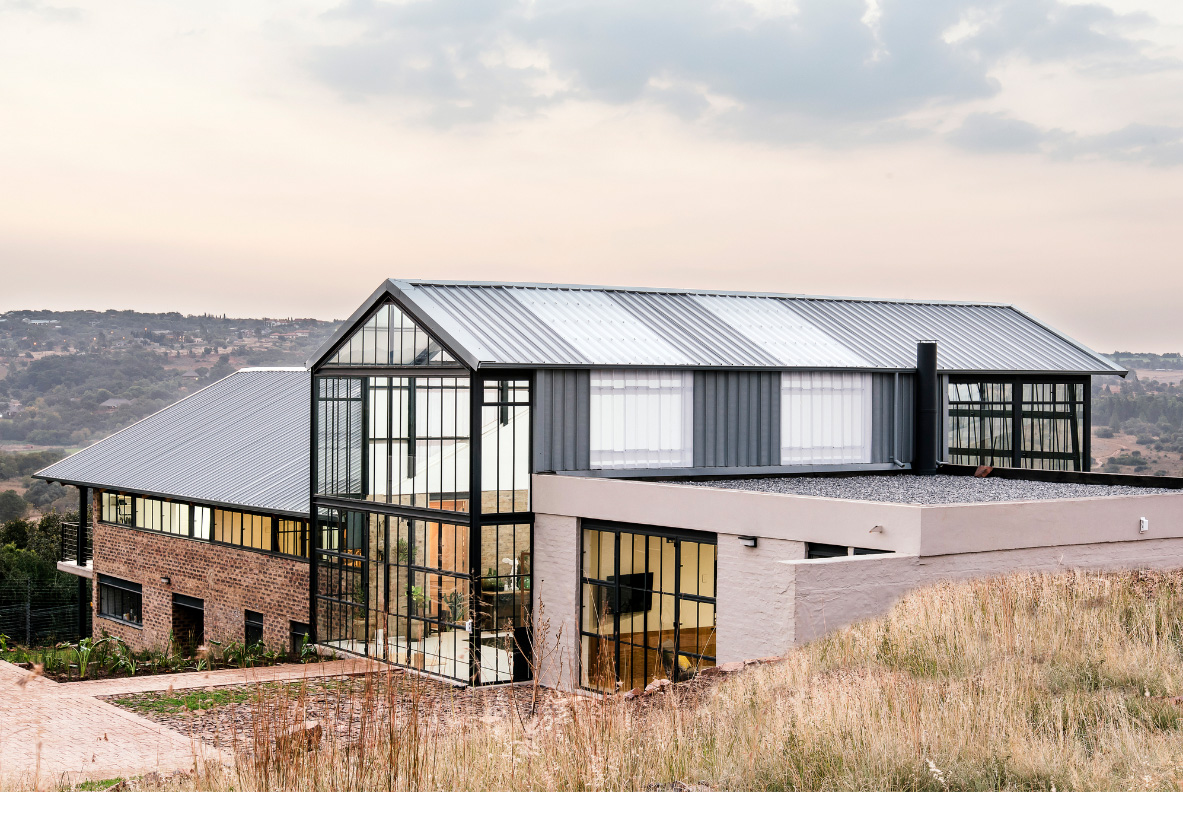 Photography by Marsel Roothman
If you're a fan of this, then you need to see the driveway of Studio KWK Promes' 'By The Way House.'