A simple holm oak tree was the starting point for a breathtaking country retreat on a mountainside north of Madrid. The home embraces the oak in an open concrete patio placing the new occupants of the site at one with its original resident.
Aranguren & Gallegos Arquitectos describe their creation as "a floating pavilion" which commands panoramas of both the landscape and the towers of Madrid in the distance.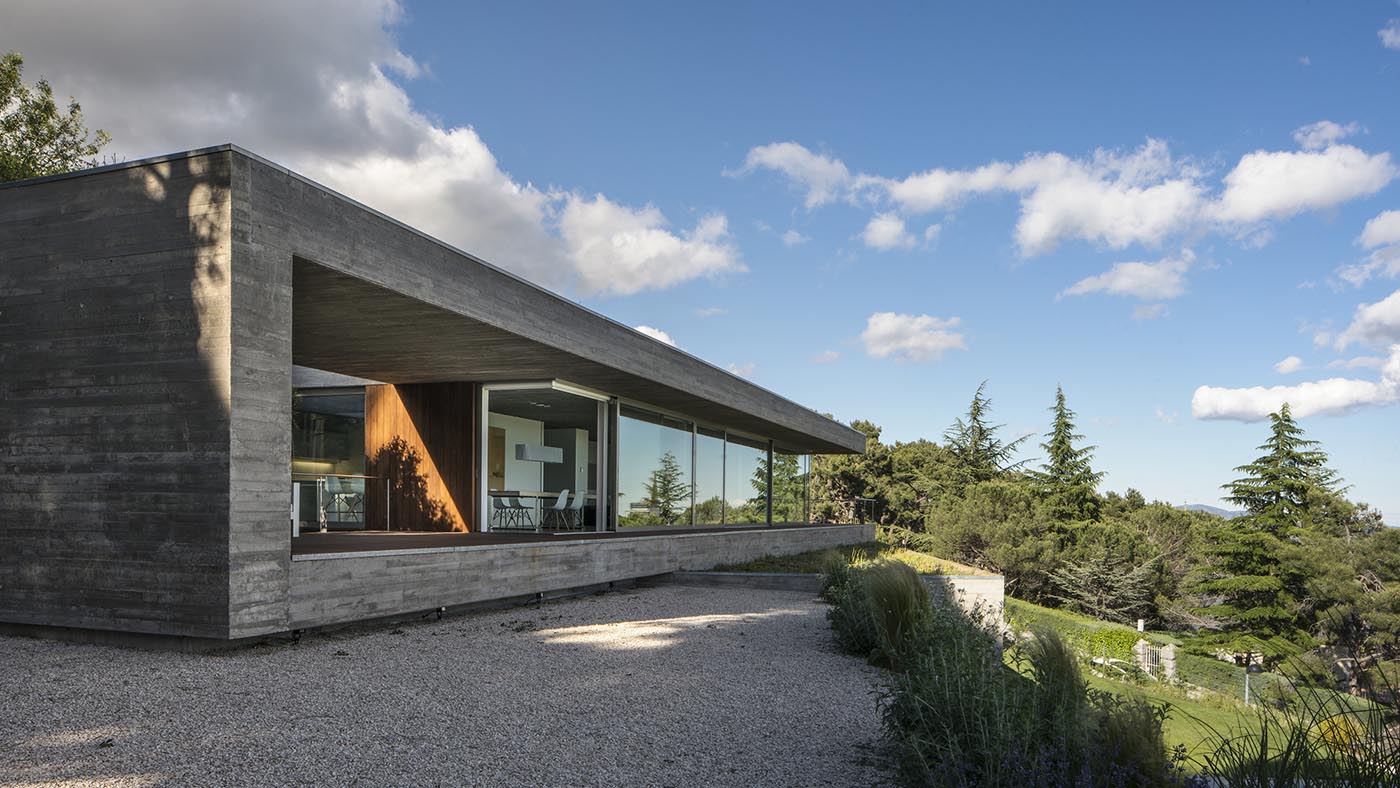 Downstairs, and set at an angle to the upper floor, bedrooms are burrowed into the rock, each with its own small terrace, looking out onto the steep garden and a pool. Interiors are simple - stark and white - featuring more shuttered concrete.
This Spanish residence achieves the unusual feat of not just tolerating its surroundings but celebrating them, while remaining true to a modernist vision. All that, beginning with a single tree.
Photography by Jesús Granada