In the suburbs of Buenos Aires, the remarkable Newman House uses a series of verdant courtyards to envelop its residents in the outdoors, even when inside. Architects Nicolás Pinto da Mota and Victoria Maria Falcon took their inspiration from established trees on the site and the result is a stunning urban residence.
The approach is deceptively low key. The sternly modernist design contrasts sharply with the neo-colonial architecture around the Newman House. The visitor encounters a courtyard immediately on entering. What follows is a series of open plan ground floor spaces, ingeniously arranged to allow for both socialising and seclusion.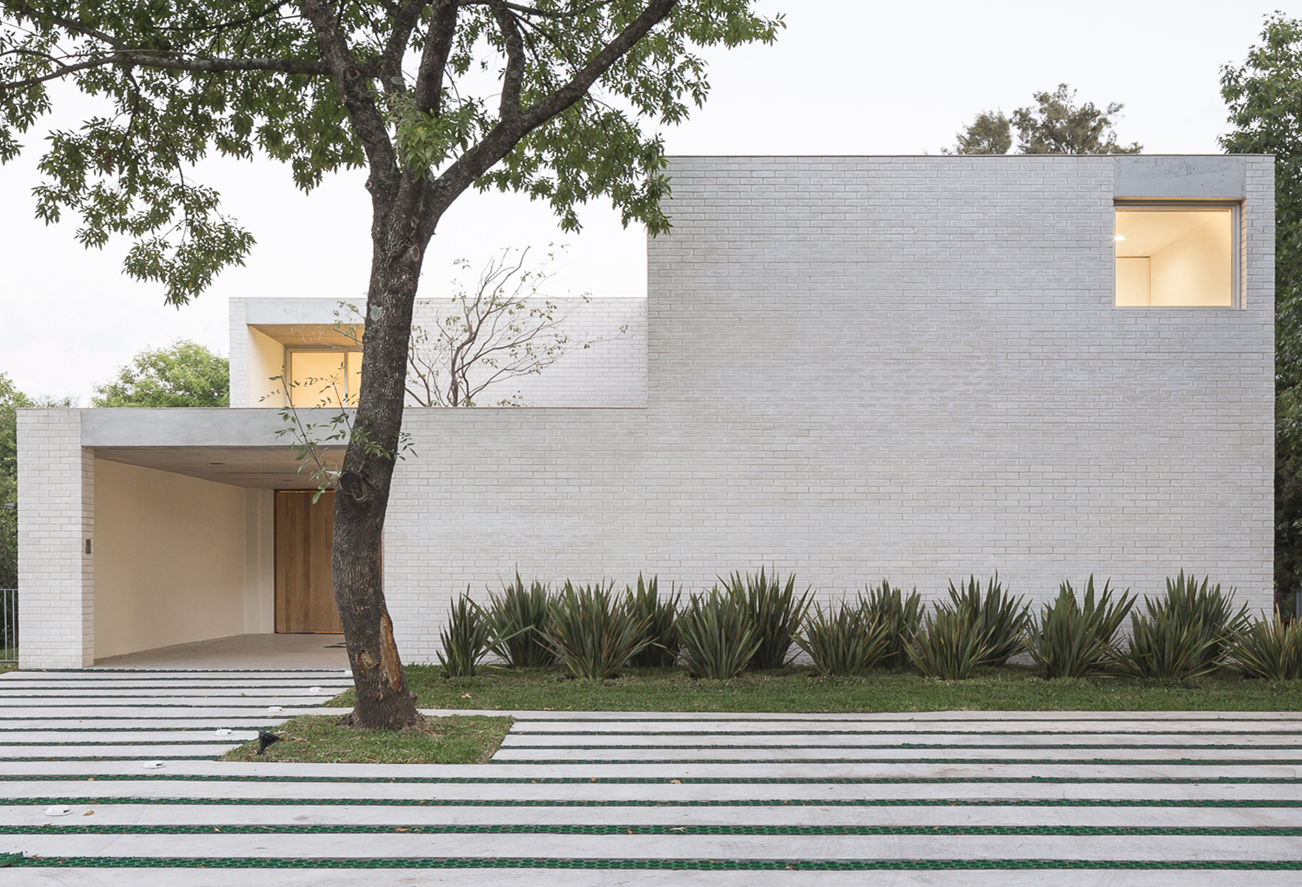 A second courtyard is immediately visible through a wall of glass, opening on its far side to the garden and to the barbecue area, an Argentinian essential. A vast sliding door opens to a deck and pool.
Upstairs, terraces lead off the bedrooms with views of the tree canopy.
Brick, painted sparkling white, was chosen for the construction, say the architects, because of its "geometrical clarity". Concrete beams are left exposed. This transparency of approach signals the simplicity of the spaces within.
Relaxed and embracing, the Newman House has immediately found a special place in our hearts.
Images by Fernando Schapochnik.