In life we're all looking for the small victories that make our days that little bit easier. Whether it's the satisfying feeling of putting on a fresh pair of socks, catching the tube at just the right time or getting home to see a new delivery waiting for you – it's these menial things that can make all the difference. For that reason, we would like to introduce you to Inventery - the Los Angeles-based studio who credit themselves as the connoisseurs of refined goods.
Inventery may have a name that you're likely to spell wrong from time to time – it is, of course, a nod to its complete catalogue of everyday items – but you don't need to be any kind of spelling bee champion to enjoy its impeccably clean and considered output. Focussing on everyday items – from pens, accessories and jewellery – in simple, versatile form, but delivering them with a wealth of design tweaks that optimise luxury and usability, the brand has an appealing, minimal aesthetic that will help you through your weekdays and weekends too. In fact, it's one of those brands that you should surround yourself with, especially if you're the type of person that, at the end of the day, enjoys the small things in life. Scroll down to discover a few of our favourite pieces from Inventery.
Inventery has become known for its 'new age thinking tools' and this Chrome Mechanical Pen demonstrates the brand's uncompromising commitment to quality and innovation. A modern, minimal take on a traditional writing implement, the pen has been precision machined from a single brass rod to achieve a smooth, unibody finish. The sleek chrome pen also features an all-brass click mechanism from Schmidt that guarantees a smooth and silent click in comparison to adversaries. Each Inventery pen is completely unique and is marked with an individual serial number.
The Inventery Bifold Wallet is slim and streamlined, making it a practical alternative to the traditional chunky bifold wallet. The six card slots contain enough space to comfortably store up to five cards each, while the additional money clip is designed to keep cash and cheques safe and secure. Crafted from a premium matte microfibre fabric that is not only soft to touch but extremely resistant to ensure it can easily withstand the hardships of everyday life.
Pure in form, each trinket ring is precision machined from surgical stainless steel with rivets, acid etched typography and a plain, matte finish.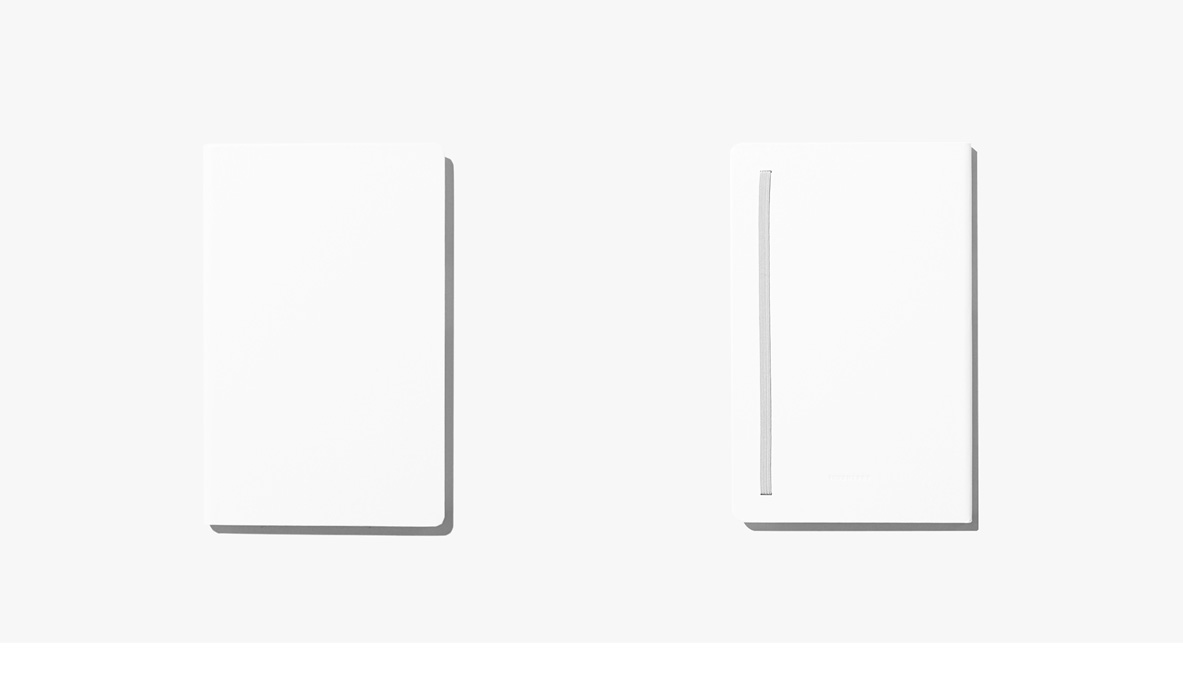 A good notebook only needs to be simple; which is why this elegant Inventery White Construction Notebook is perfect for jotting down all important ideas and reminders. Crafted from white vegan leather and detailed with a subtle brand stamp, it will make every day writing a joy. The hardcover notebook features 192 pages of premium recycled paper designed around a grid to 'contain all configurations and dimensions of thought.'
Shop the entire Inventery collection at OPUMO.
Shop all Accessories at OPUMO.