Italian design merges effortlessly with outdoor living to create a highly contemporary residence in the unlikely setting of the Sydney suburbs. Local architect Renato D'Ettorre has used heritage and daring design to transform a 150 year old building into a setting for stylish family living.
The clients wanted to retain the origins of their home, with its Italianate influences. D'Ettore has given them space to expand with roof terraces, a guest wing in the old stables and that essential Sydney addition, a swimming pool.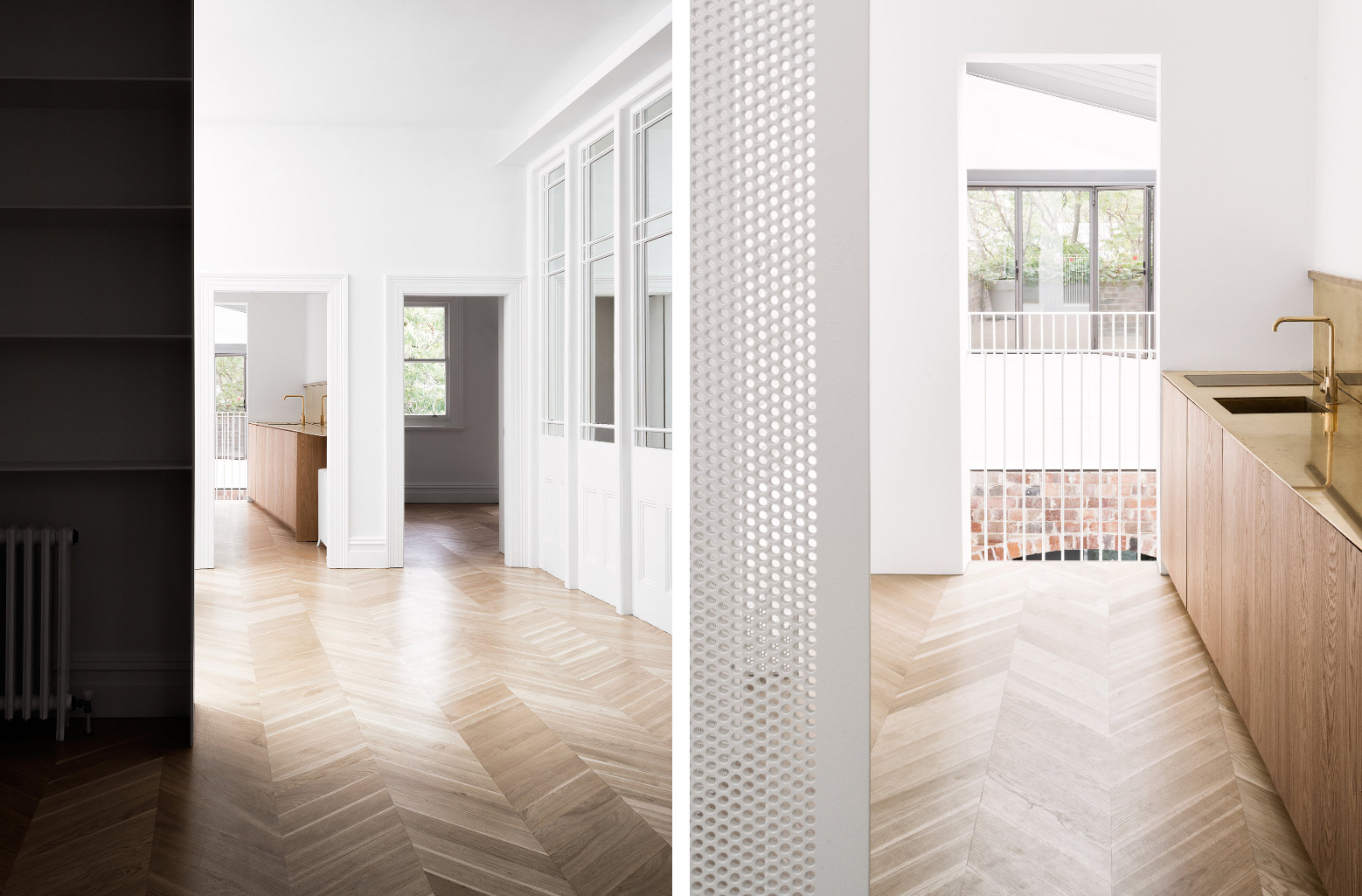 Accommodation is divided over the building's three levels and two separate structures, with spaces for refuge and contemplation an essential part of the design. The colour palette is neutral and materials are left exposed to express an honesty in construction.
Awkward transitions between rooms become seamless with soaring bricked archways replacing claustrophobic doorways. Throughout the residence, immaculate white surfacing contrasts with exposed brickwork, creating a real air of peace.
Marble in the bathrooms and in the kitchen is somehow subtle. New stonework complements tiled and natural wood flooring. It's all part of a real achievement: the creation of an Italian villa designed for the ease of 21st century family living.
Images courtesy of Simone Bossi.