Men, it's time to get a skincare routine. If the thought of that offends your vision of masculinity, I've got news for you. Nobody, and I repeat nobody, wants to get face to face, in an intimate capacity, with a man whose skin resembles the flaky pastry of a croissant. There's nothing about washing your face that is at odds with being a man.
It's quite the opposite in fact. Any self-respecting man knows that the skin is the body's largest organ and thus it needs taking care of.
If you haven't committed to a skincare routine because you find the whole thing daunting, that's fair enough. Endless products, confusing information, a tiny, minor fear of burning your face off with an ill-informed purchase of some sort of acid. We get it. From afar it can all look like chemistry class via the bathroom cupboard but fear not, help is here.
We've put together a step-by-step guide on how to look after your skin with the added help of product recommendations at each step. Don't let choice and confusion put you off taking care of your skin. Lads, here's how to put together the ultimate men's skincare routine to leave your manly faces glowing.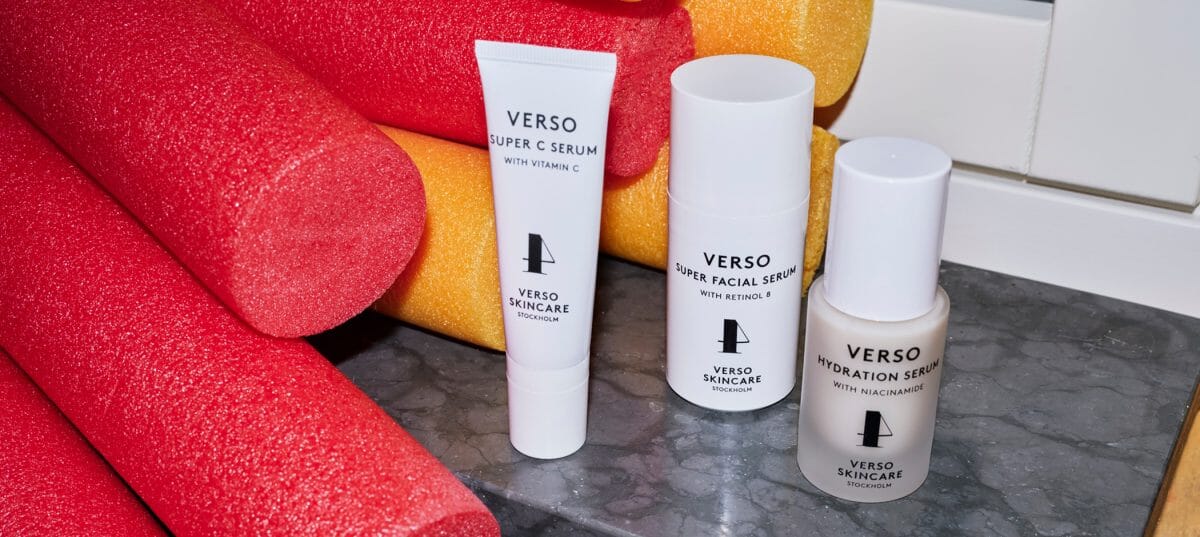 Skin types
A short word on skin types. It's helpful to choose products that cater to your specific skin type. Different skin types can be roughly separated into: normal, oily, combination, dry and sensitive.
Oily skin, named so because of the increased production of natural oils, is often defined by a shiny or greasy appearance. This increase in oils can lead to breakouts as the result of clogged pores.
Sensitive skin is unsurprisingly skin that tends to react more to stressors. This could be due to a variety of factors but it can often be due to certain products. Thus, gentler products will reduce the risk of redness, itching and inflammation.
Dry skin, again somewhat self-explanatory, can identified by a tight feeling is and more likely to succumb to flakiness and a dry sensation. Dry skin is due producing less natural oils from the skin and when not taken care of properly, can lead to redness and irritation.
Combination skin is a combination of types. You may suffer from oily skin on your forehead and dry skin around your eyes and cheeks. This can often inform the use of specialised products are a particular combination of different products working together.
Normal skin, in a skincare sense (all skin is normal, duh) is ultimately well-balanced skin that doesn't suffer from the issues in the categories above.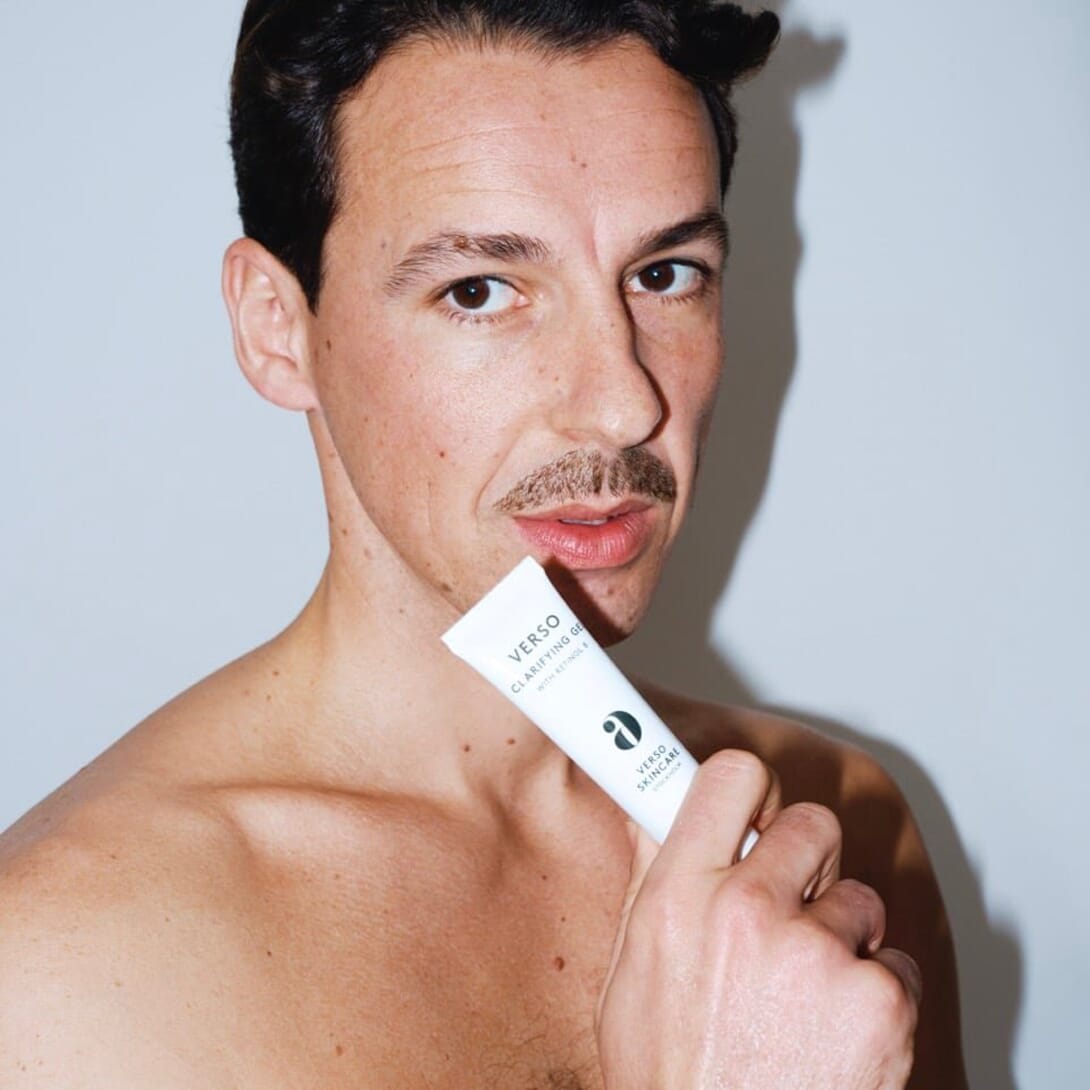 How to build a men's skincare routine
1. Cleanser
Baby steps. First things first we're going to ask you to wash your face, okay? See, that wasn't too hard was it? Every day, morning and night with a cleanser. Cleansing is going to wash away dirt and debris from your face, excess oil, dead skin cells and pollutants, as well as any SPF-related products you might've applied in the day. It's also going to go towards clearing and opening up your pores in order for any subsequent product to be properly absorbed.
Simply wet your face with warm water, squeeze a little product onto your hands, work it into a lather and then work the cleanser around your face and neck in circular motions. If you've got facial hair, be sure to take a little longer making sure it gets through the hair. Once done, simply dab dry with a towel. No need to rub until your face is bone dry.
Like many of the products in this guide, choose a cleanser that compliments your skin type. For entry-level perfection CeraVe's hydrating facial cleanser can be picked up in value size bottles for a pittance in foaming and non-foaming versions. A bathroom badge of honour.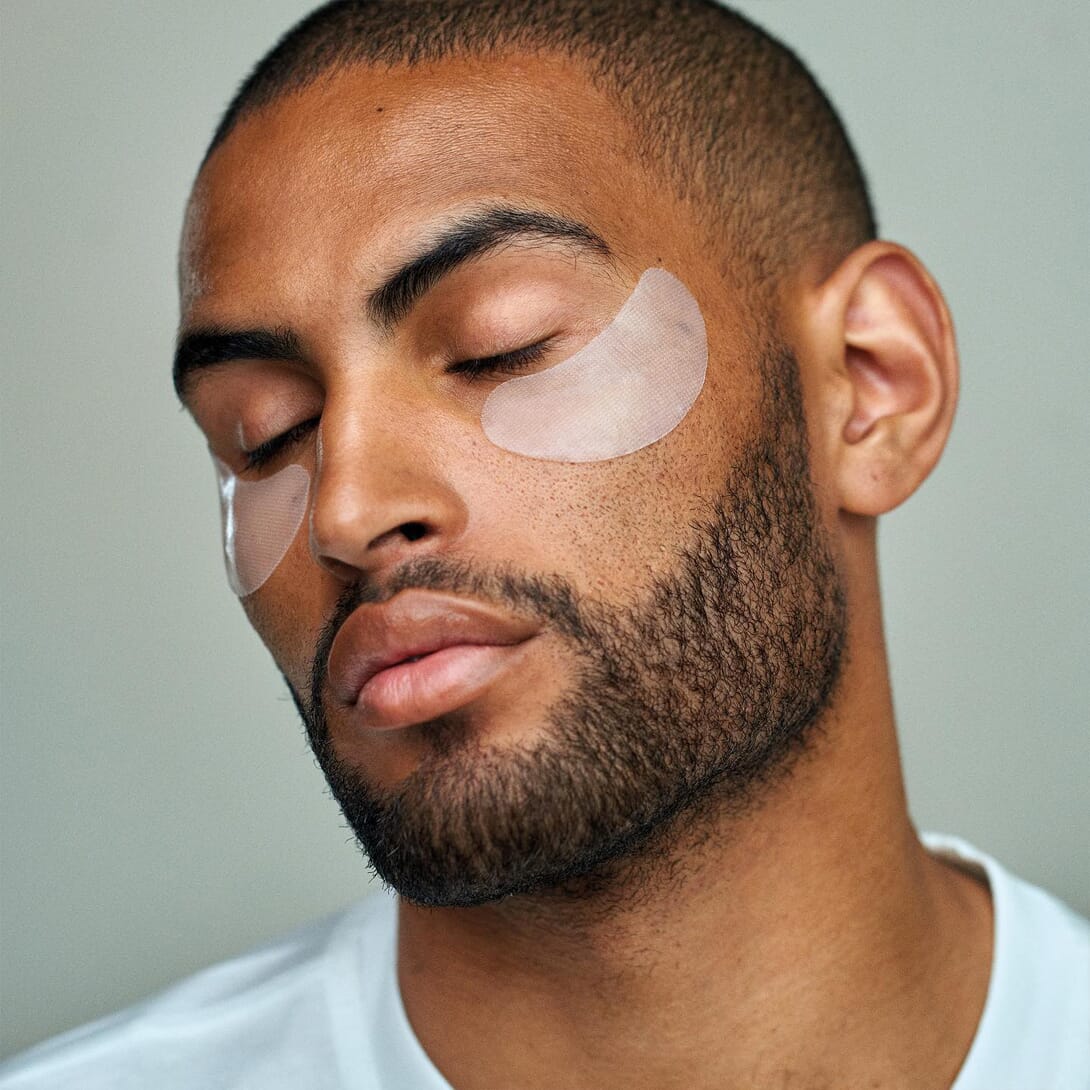 2. Toner
Think it's just wash your face and moisturise? Think again. We're talking about a serious routine here so we encourage you to use a toner. A primer of sorts, as well as finishing up the job of cleansing, using a toner also goes towards balancing your skin pH. Simply add a little to a cotton pad and work it around your face after cleansing. No water needed here.
BHA Blackhead Power Liquid by COSRX, is a great toner for dealing with pesky blackheads.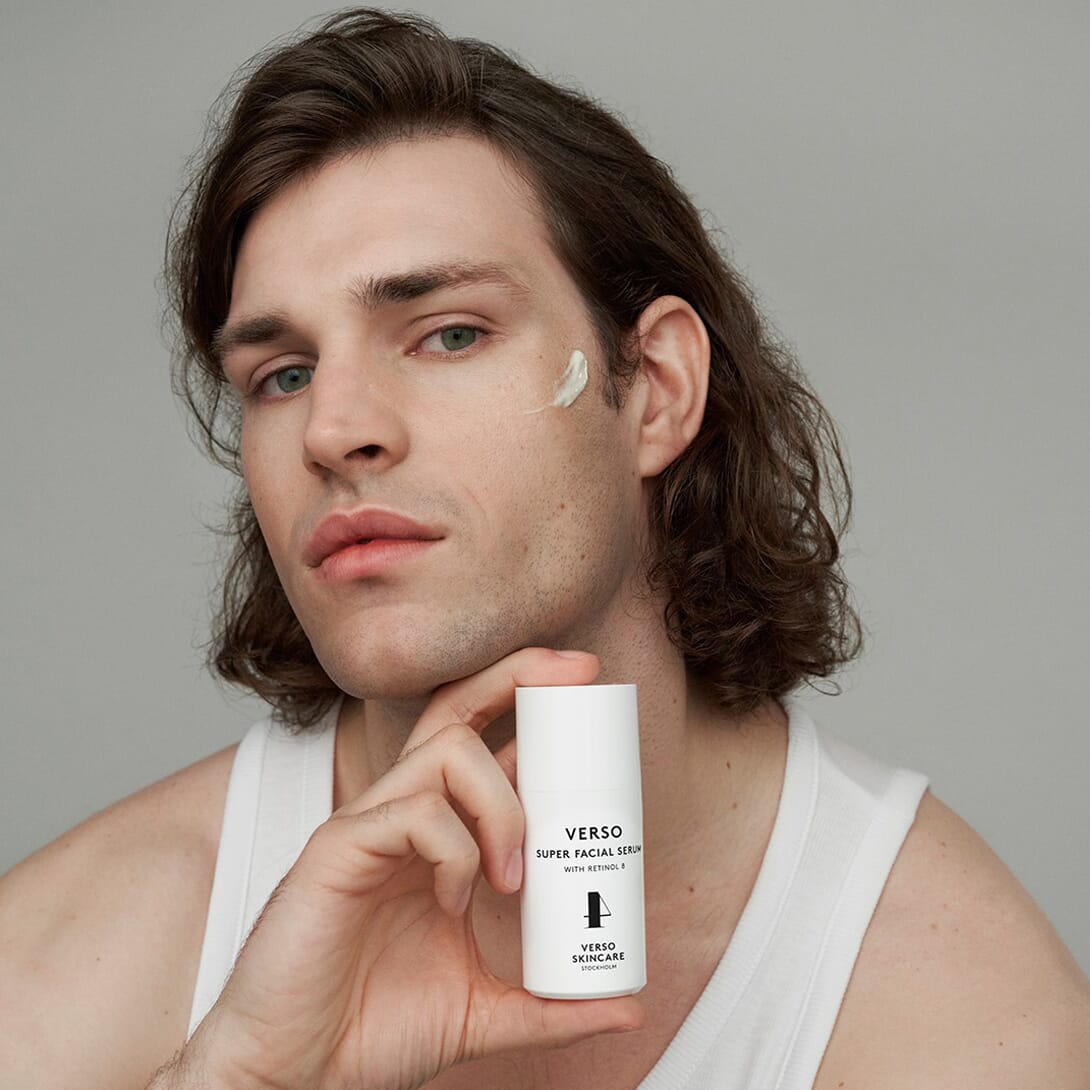 3. Serum
The mark of an elevated skincare regime is the use of serum. A serum is a liquid or gel akin to a moisturiser but with a higher concentration of active ingredients. Serums usually come in little dropper bottles and correspond with specific skin needs, be it dryness or oily skin. Different serums require different regularity of application too, every two or three days for example. Serums are going to correspond with some of those bigger skincare terms you hear thrown around like retinol and salicylic acid.
In this department we'd recommend Horace's 2% Salicylic Acid + 3% Niacinamide serum. For daily use, the concentrated use of both active ingredients will reduce and prevent blemishes whilst leaving your skin feeling clear and smooth. The Ordinary and Paula's Choice are brands worth investigating in this department also.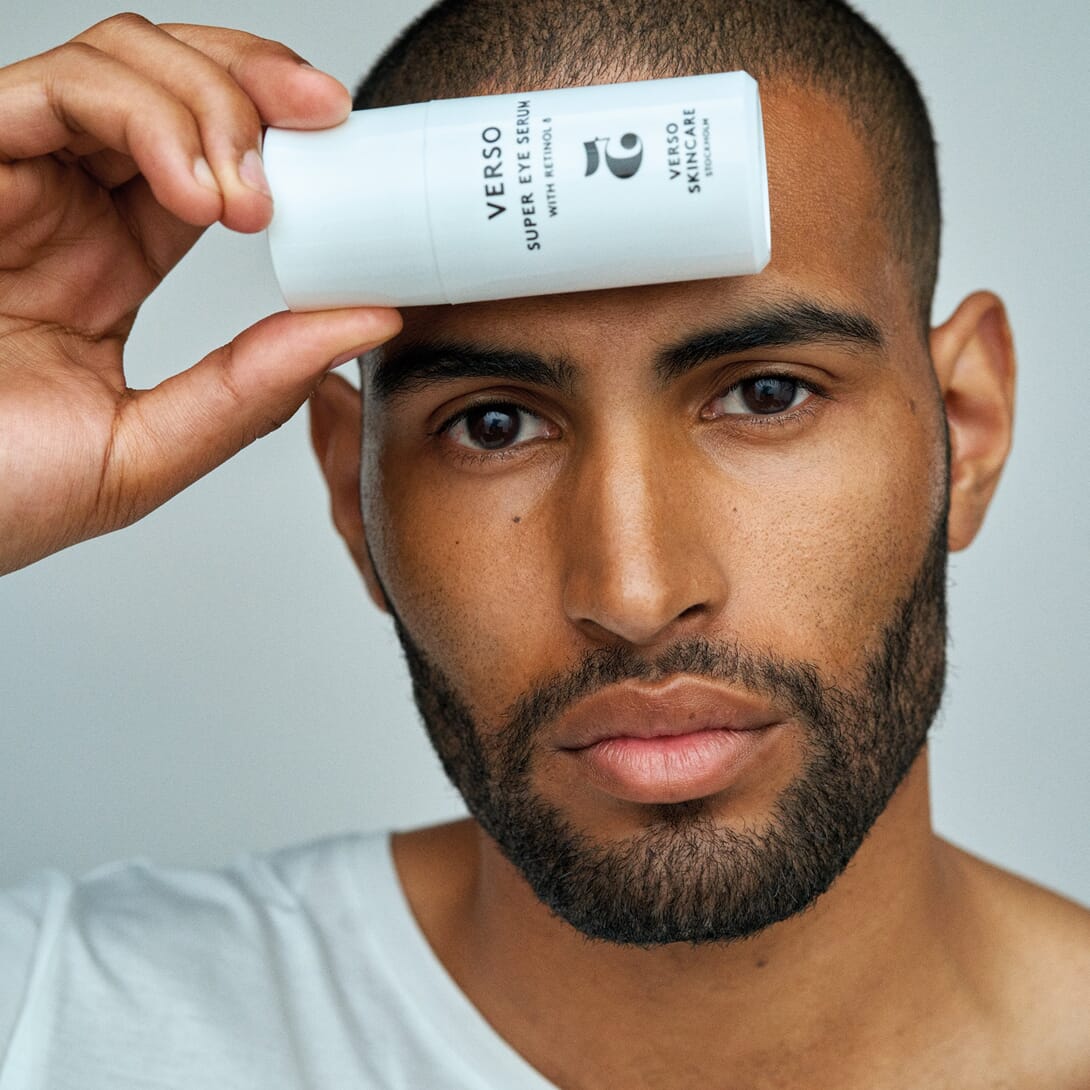 4. Eye Cream
The skin around your eyes can throw up all sorts of problems so it helps to have a specialised product. The skin in this area is thinner than on the rest of your face. This means it's more likely to lose moisture. What's going on around your eyes is telling, be it rings, bags or wrinkles. The concentrated ingredients in a good eye cream will have noticeable effects over a short amount of time if used in collaboration with a solid moisturiser. Use the eye cream first and then lock the goodness in with an application of moisturiser.
When it comes to products, go big or go home. Aesop's Exalted Eye Serum is practically a spa break for the skin around your eyes. Soothing, nourishing and hydrating. Thinner than an eye cream but no less nourishing.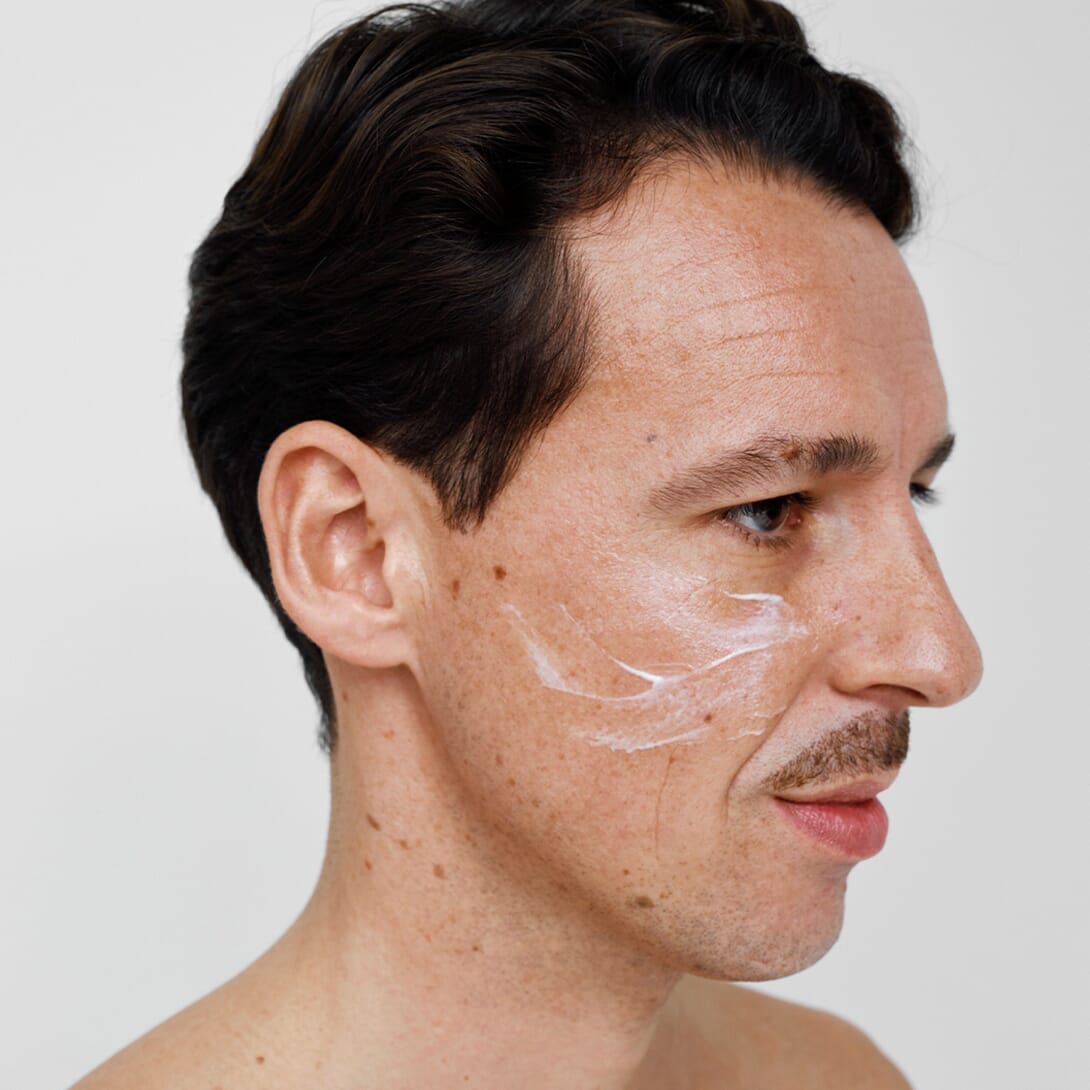 5. Moisturiser
You know how important moisturiser is. We all do. There's probably a tube or tub sitting at the back of your bathroom cupboard right now. You know the deal. It's important to get into a routine and you should be moisturising morning and night. Two different products is the best way to go about things. A lighter one with SPF in the morning for keeping you protected from this UV rays (regardless of temperature, year round) and a more substantial one at night.
Horace, again, do an excellent SPF moisturiser that effectively hydrates whilst also protecting from dangerous rays. A good value purchase. If you've got cash to splash, The Rich Cream by Augustinus Bader is god-tier. La Roche-Posay's Effaclar Duo [+] Face Moisturiser has a gel-like consistency that's great for oily skin whilst Kiehl's Ultra Facial Cream is bulletproof.
Discover our pick of the best skincare sets for men.
---
---