Nowadays more and more of us have the possibility of working from home permanently or on occasion. In the internet age, it's never been easier to be everywhere at once. Working from home can seem like a great idea, but it's important to have a space in your home where you enjoy working, devoid of distractions, somewhere that you can treat as an office instead of infecting your chill spaces with work. So, what do you need in your home office? We've put together a few tips on how to perfect a working atmosphere while keeping it stylish and understated to remain a beautiful room in your house.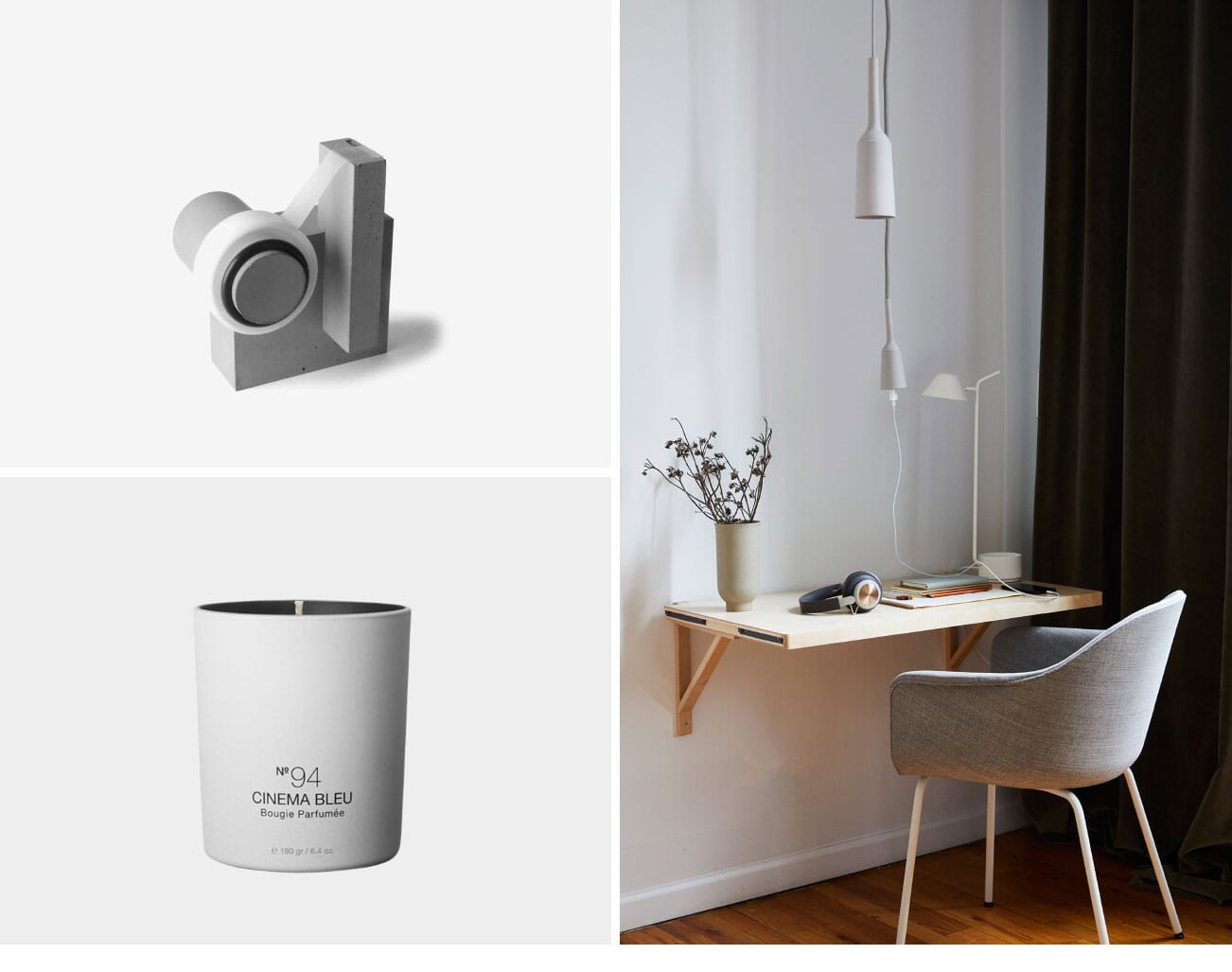 1. Experiment With Office Lighting
In your office you should be surrounded by beautiful objects, things that make you happy to be there. That's why we're kicking off this essential beautiful home office edit with Menu's Light Grey Douwes Lamp & Socket - the light fixture that flips our expectations. When it comes to office lighting, you need to look beyond one-size-fits-all lighting solutions, and look to small spotlights, pendants and lamps that can be used to dictate light in different areas of the office. The light socket, which is usually hidden and considered ugly, is now on show for all to see thanks to Menu. This hanging lamp comes in a calm light grey hue and is adjustable and easy to move for consistent and focussed office lighting solutions.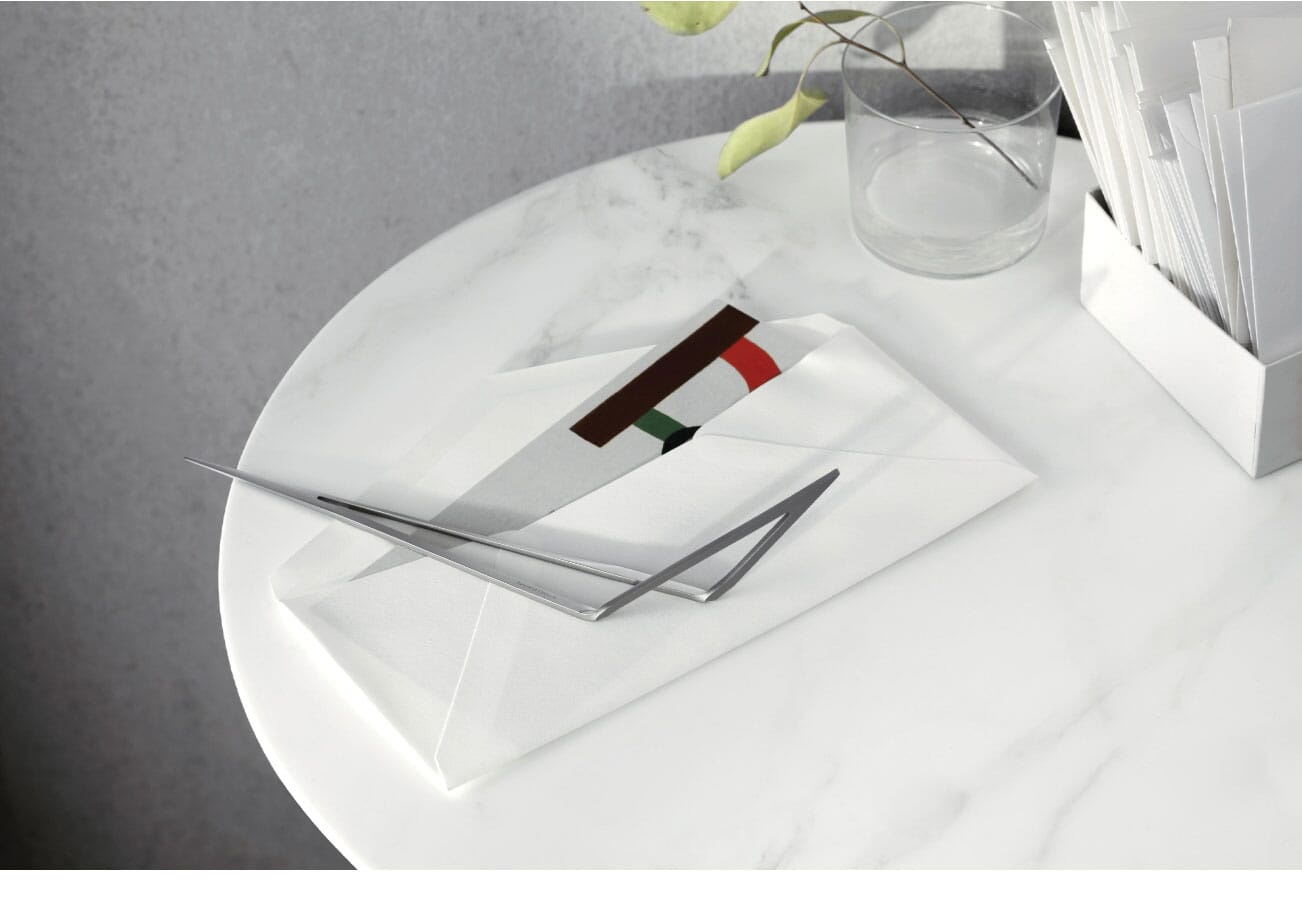 2. Consider The Desk Essentials
'Art is the elimination of the unnecessary'. Pablo Picasso's astute observation is printed on the packaging for Beyond Object's minimal Silver Lino Letter Knife. It's likely that your workspace will be packed with technology, so its refreshing to surround yourself with a few things that you use because they're enjoyable to use, not because you need to. As well as being a functional tool, this object is a piece of art to benefit your working environment, encouraging efficient, stylish and well-executed work, this letter knife has wisdom to impart.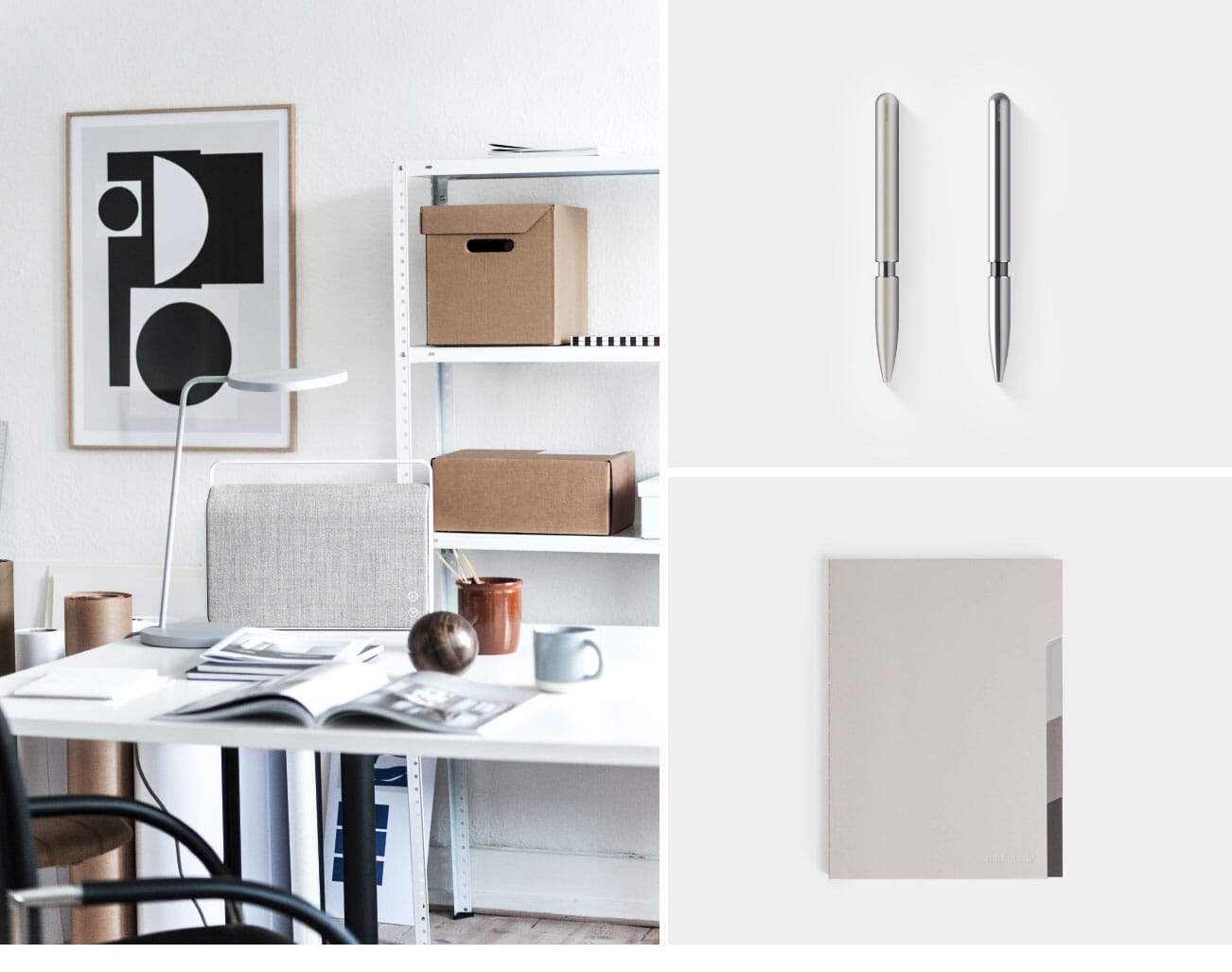 3. Use Music To Set The Tone
Background music - or it can be as loud as you like it - is proven to deliver clear work benefits including improved accuracy, a rise in productivity and making you feel more relaxed. It makes a home office more enjoyable to be in and it gives you the chance to personalise it a little bit more too.
In-keeping with the neutral colours of Menu's Douwes Lamp, Vifa's Copenhagen 2.0 Speaker comes in a pebble grey colourway that will blend elegantly into any workspace. Simple to use and portable, the Vifa Copenhagen lets you create the atmosphere to suit your working mood. Plus it offers pure enjoyment in every detail; from the rough 'look and feel' of the textile against the smooth, matte polished aluminium frame to the discretely embossed logo and embroidered volume buttons on the side of wireless speaker.

4. Invest In A Proper Work Station
Selecting the right desk and chair is probably the most important piece in the home office jigsaw. Picking out the best home office desks revolves around how much space you have available in the room. The desktop needs to be big enough to accommodate your laptop or computer, while giving you the space to take notes, sort files and keep the essentials in easy reach. For a home office, opt for a desk that can do the lot. The Menu Oval Snaregade Table comes in an oval tabletop with a geometric, minimalist base which means it is effective in its use of space. Best of all, as well as being a spacious desk top, the Snaregarde table can easily double up as a dining or conference table and that is particularly useful in the home when one day your office may need to mould into something else.
The office chair must match the rest of the furniture in the room, rather than using a more typical office chair with a felt finish and spinning wheels. Designed by one of Scandinavia's most promising young designers, Falke Svatun, this Menu Synnes Chair strips back all of the superfluous details we're used to in 2019. There are no wheels, reclining function, just forward-thinking design. Although simple, the chair is very comfortable thanks to the delicately curved backrest.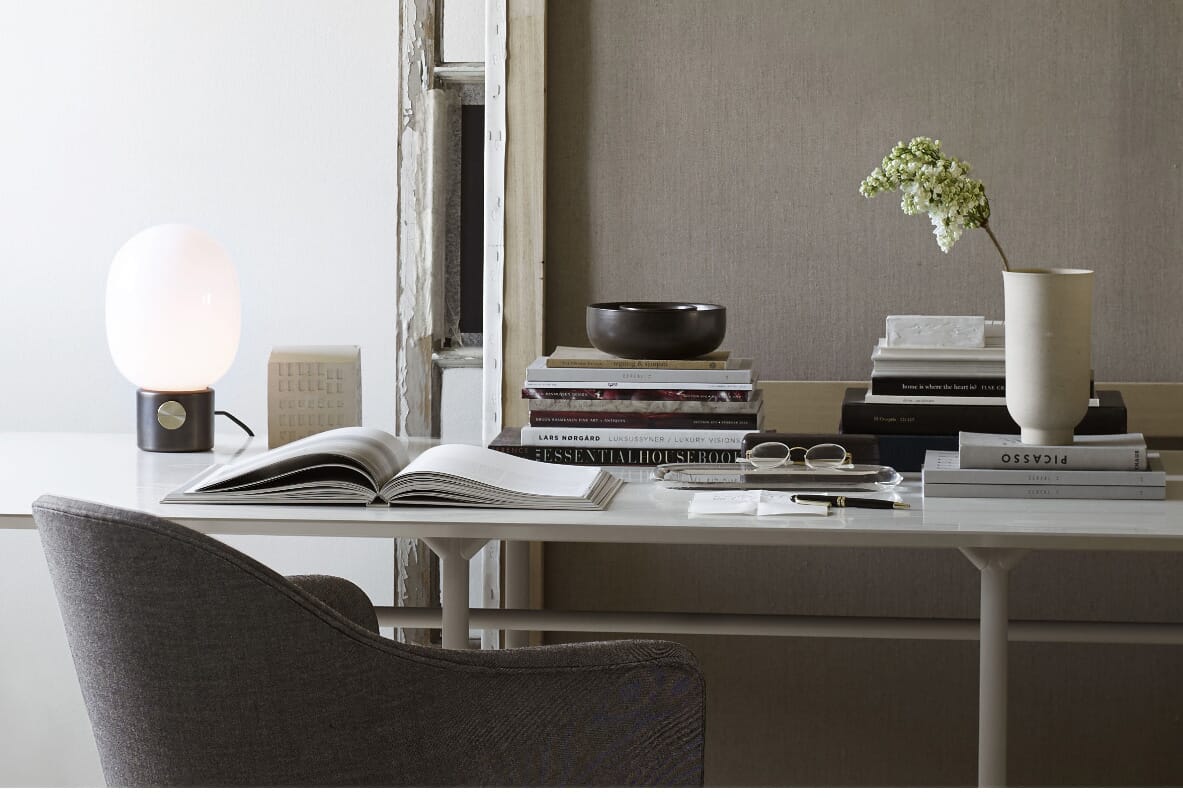 5. Tame Your Technology With Plants & Vases
Nothing makes a home office look or feel more cluttered than a multitude of wires hanging from the desk or the entire room being flooded with computers, printers etc. Basically, what we're trying to say is that the results are massively in favour of offices that have standing plants, pot plants and greenery dotted around the desk. Naturally, the easiest way to do this is to invest in a simple vase that will sit inconspicuously on your table top and breathe a little life into the room.
Inspired by the vases of Cycladic culture, a group of Aegean islands between 3200BC-2000BC, Menu's Cyclades Collection consists of vases in both raw and glazed ceramic and will do the job perfectly. The iconic and ancient shape of the vase takes a stand in a modern room of angles and minimalism, telling you that it came first. If you're looking for something to make more of a statement, then how about Vitamin's I.V Pot Plant, complete with its easy-to-maintain I.V plant food drip. Or for something different entirely, check out the FLYTE Levitating Planter or the Boskke Sky Planter.
Want more? Gain even more office interior inspiration by exploring the latest Home arrivals at OPUMO.