Words by Alek Rose
Bathrooms take a lot of beating, they're often left wet and damp and we don't spend much time in them: go in, get the job done, then leave. That's unfair, right? For such an important room in the house, we think the bathroom deserves more tender loving care. So, here are four simple ways to give your home a little upgrade and make your bathroom look and feel refreshed in the process. 
Experiment with lighting
Lighting is often neglected when it comes to the bathroom. The idea that we don't spend much time in there may be correct, but see it as quality not quantity. Although we may spend more time in the kitchen or living room, the times we spend in the bathroom are important, almost therapeutic moments: moments of grooming, self-inspection, cleansing. Look no further than Menu's Brushed Brass Carrie LED Lamp for a touch of class in your bathroom. With sleek lines and lightweight portability - complete with USB charger-  the Carrie LED Lamp supplies 10 hours of battery time, so once you're done in the bathroom you can carry it to anywhere else in the house. Handy as a bedside lamp when taking the midnight trip to the bathroom then.
Add a small mirror
Not only will it allow you to perfect your grooming regime, having mirrors around your space also makes your bathroom look a bit brighter and bigger. Menu's Small Brushed Aluminium Darkly Mirror looks back to the first ever reflected images of man for this wall mirror inspired by ancient ceramic bowls full of water. If you'd rather be more hands on, opt for Mobel & Rum's Oak Satellite Hand Mirror. This sustainable oak mirror invites you to pick it up and play around with it, but if you've got less energy in the morning then do not fear, you can prop it up on its base too.
+
Apothecary Hand Wash, 500ml
+
Apothecary Hand Wash, 500ml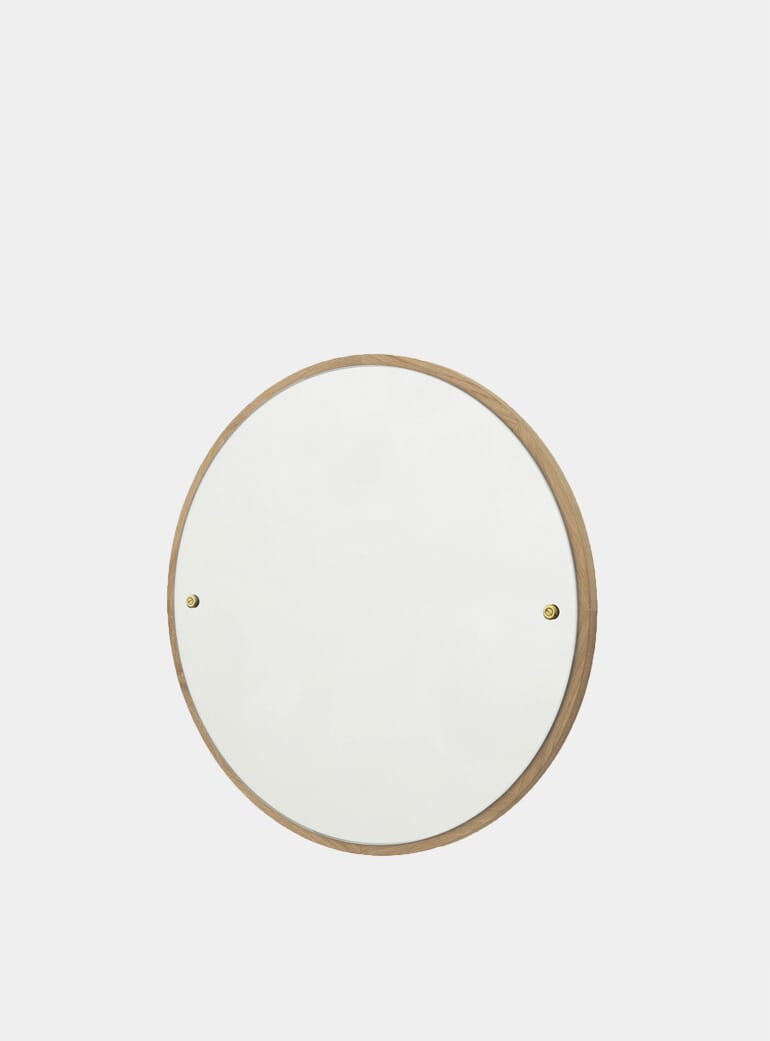 CM-1 Circle Mirror
Include some light reading
Whether you're lying in the bath or taking a seat, having a great book within arm's reach is a blessing. Pass the time and learn a little with Phaidon's Body of Art Book which takes a look at how art has portrayed, analysed and scrutinised the human form over the past centuries. From 11,000 BC to the present day, see how humans have seen our bodies through an artistic lens.
Take pride in your soap
Stop putting your soap on the edge of your sink when it's still wet. If you take pride in your bathroom, get a soap dish. And for those of you who appreciate a good soap dish, the Feldspar Cobalt Soap Dish is the one for your bathroom. The fine bone china dish features ridges that are deeper than usual, these ridges elevate your brand new Feldspar Ash Soap from the water, allowing it to dry in-between uses so that you can enjoy the 100% natural bar of soap for longer.
Shop and explore all the latest homeware releases at OPUMO. 
Looking for more interior design inspiration? Then you need to read this: the 5 easy ways to Hygge your home.