"Neat, conventional, yet relatively informal in style," – that is the overriding definition of smart-casual, and by overriding we mean that our extensive google searching led us to believe that it is the most used term to describe the dress code. Nevertheless, the oxymoronic dress code continues to receive a nebulous diagnosis depending on who you ask, but in essence smart-casual is simple.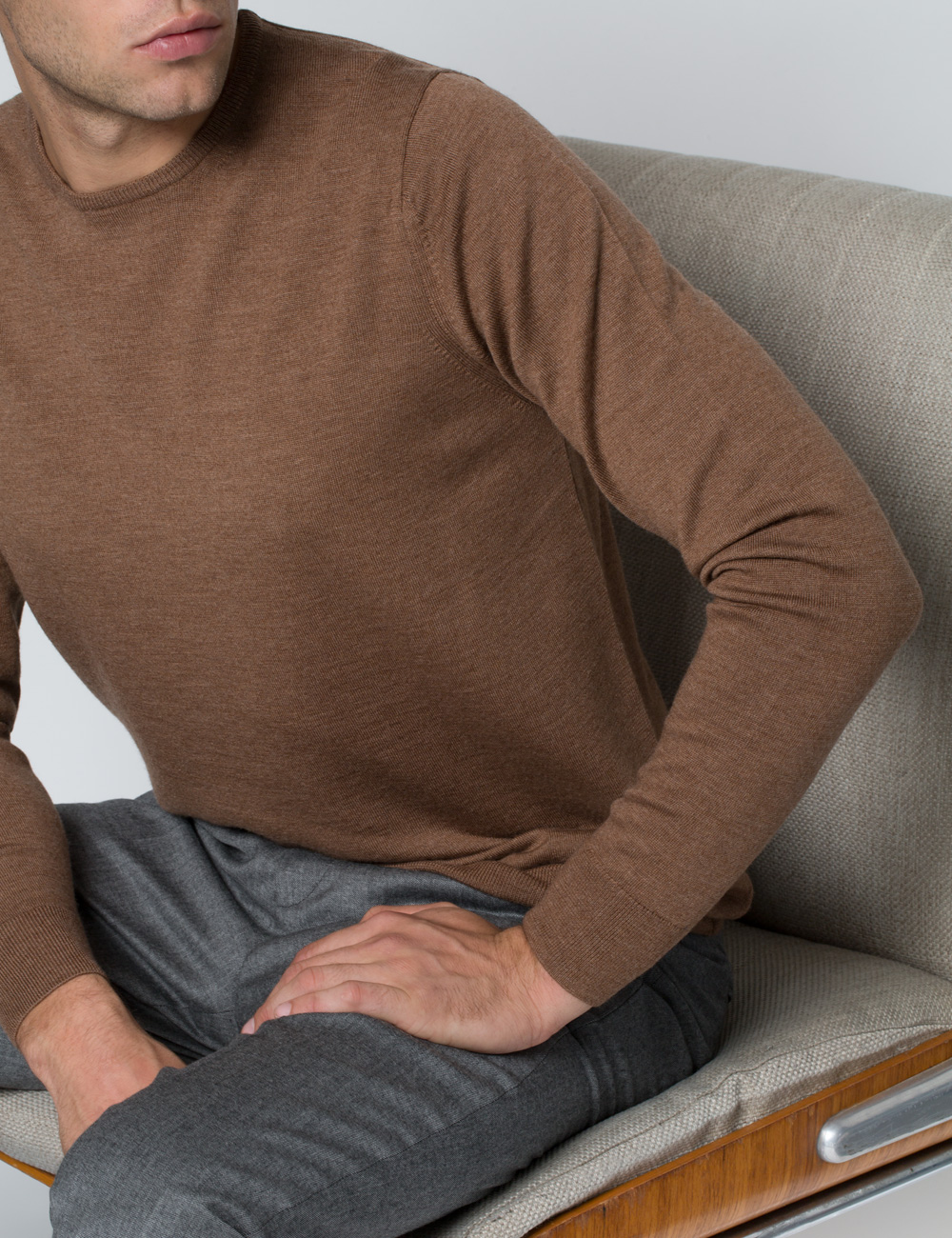 The best way to overcome the conundrum is to follow the musings of Hardy Amies who said, 'a man should look as if he has bought his clothes with intelligence, put them on with care and then forgotten all about them.' Which basically equates to buying well, buying clever and purchasing premium essentials that can mould to any mood and any occasion.
In essence, the term of smart-casual extends to dressing down key tailoring pieces like a blazer or a trouser with a t-shirt, polo or piece of knitwear. Where autumn/winter is concerned relaxed layering and traditional silhouettes are the best way to bring the 'smart' element to the fore. To illustrate our point, we turned to Sunspel - the brand with serious heritage in the basics department – and its latest collection of luxury menswear essentials.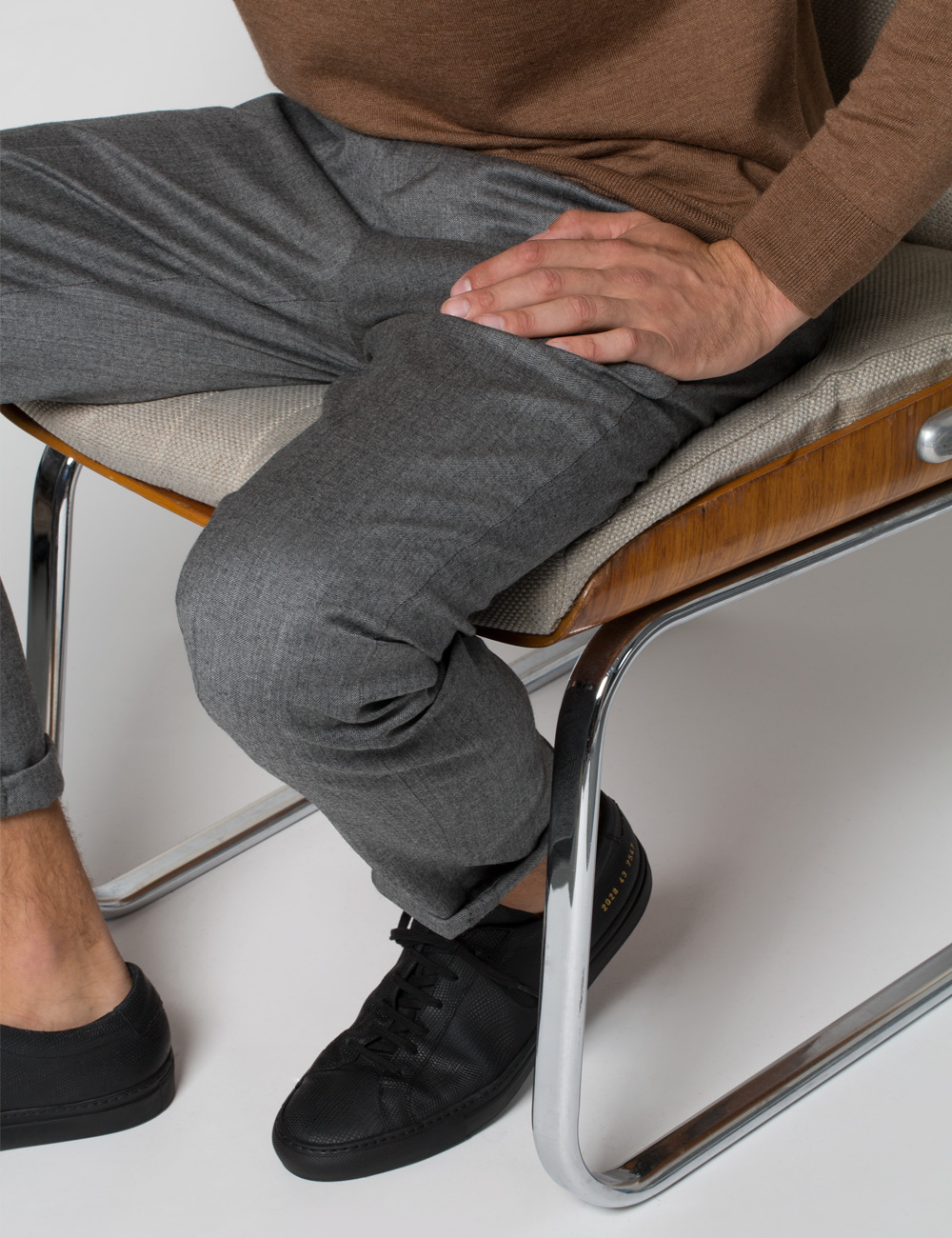 Perhaps one of the key figures in advocating the 'dress down' take on smart-casual is James Bond. Yes, we're aware that seems a tenuous link to start with but hear us out. All of the t-shirts, knitwear and shirts – particularly the Sunspel Riviera Polo – were made especially by Sunspel for Daniel Craig in his role as James Bond in Casino Royale. Today, the brand's unique blend of quality, comfort and opulence stretches into everything they do, from the classic Sunspel Boxer Shorts to the loopback cotton leisurewear.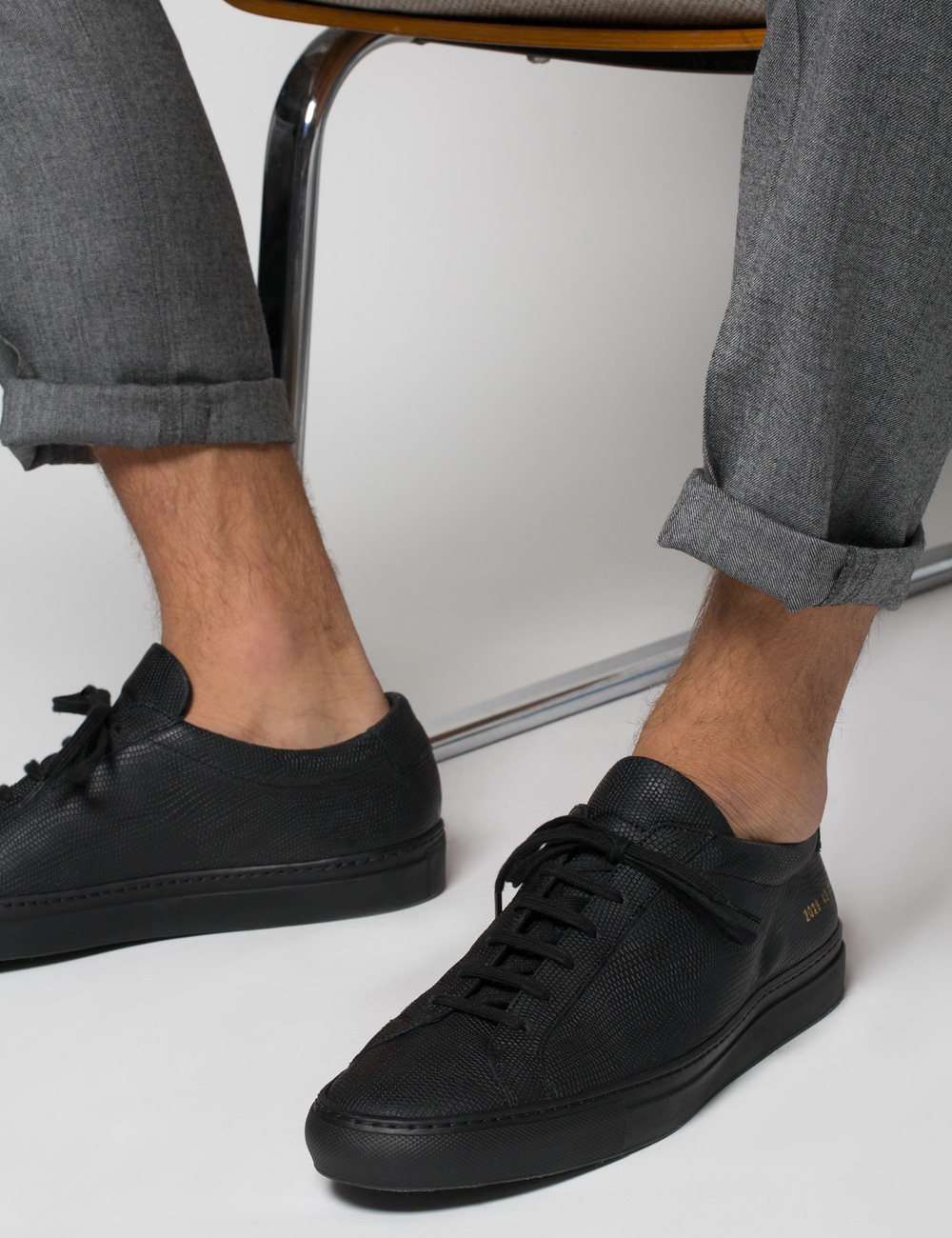 We particularly like the brand's Copper Brow Merino Crew Sweater as it can be easily dressed down without sacrificing any of its simplicity. The sweater's classic fit also offers endless possibilities when it comes to smart-casual but for the most appropriate autumn-winter ensemble, pair up with a tailored grey trouser like the Soho from NN07. In appearance, the soft grey shade brings a clean contrast to the classic piece of knitwear, while Common Projects Black Achilles Special Edition Low Sneakers finish the look with an assured, albeit slightly relaxed, level of sophistication.
Shop the entire Sunspel collection at OPUMO.