Sweatpants can be a cruel mistress. By that we mean, the wrong cut, context or style choice can give the impression of laziness – the sort of 'I've given up completely on life' kind of look - which is never the sort of sartorial statement I man should make.
There is a saviour, though. There is now no need to be house-bound in a pair of sweatpants as there is room for wearing your favourite piece of clothing anytime. In fact, there is a variety of styles currently on offer from the comfortable, the characterful to the high-end. There are also many ways to work them into your wardrobe, whether it's to the office, gym or across the day-to-day.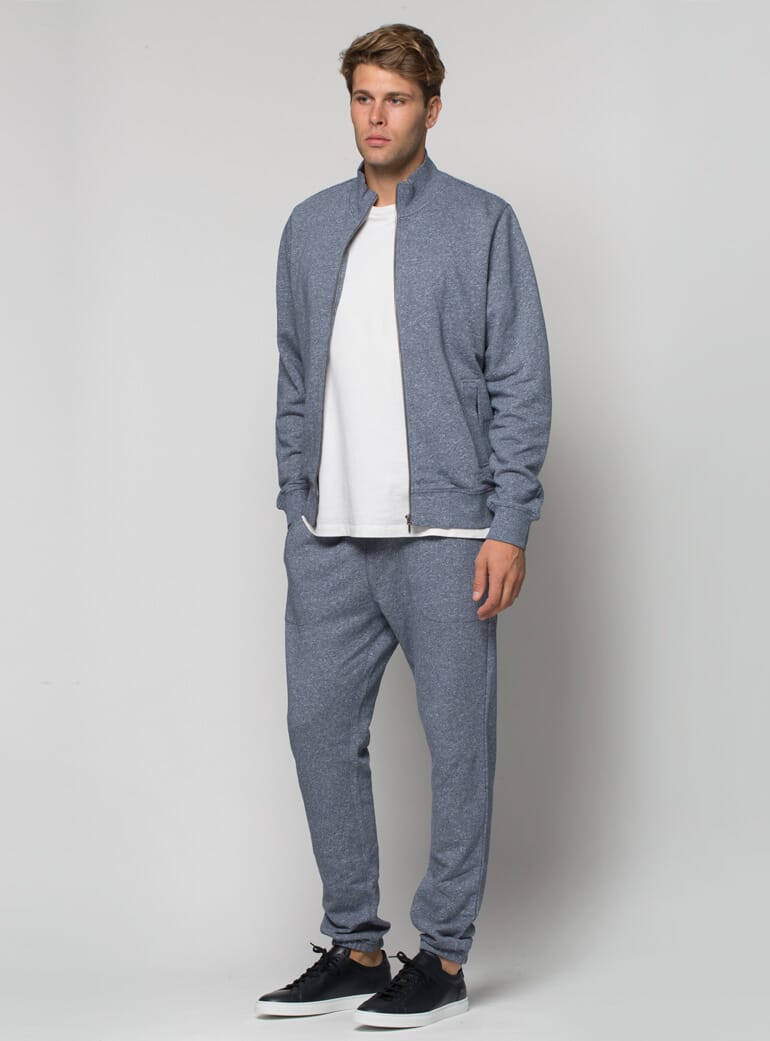 The best place to start is with a slim-tapered, technical sweatpant – like the Masonry Track Pants from Sunspel. Not only is the Masonry proof that comfort and luxury can co-exist with practicality, but they also represent the notion that 'athleisure' – streetwise meets sport-injected design – is among one of the key concepts in a modern wardrobe.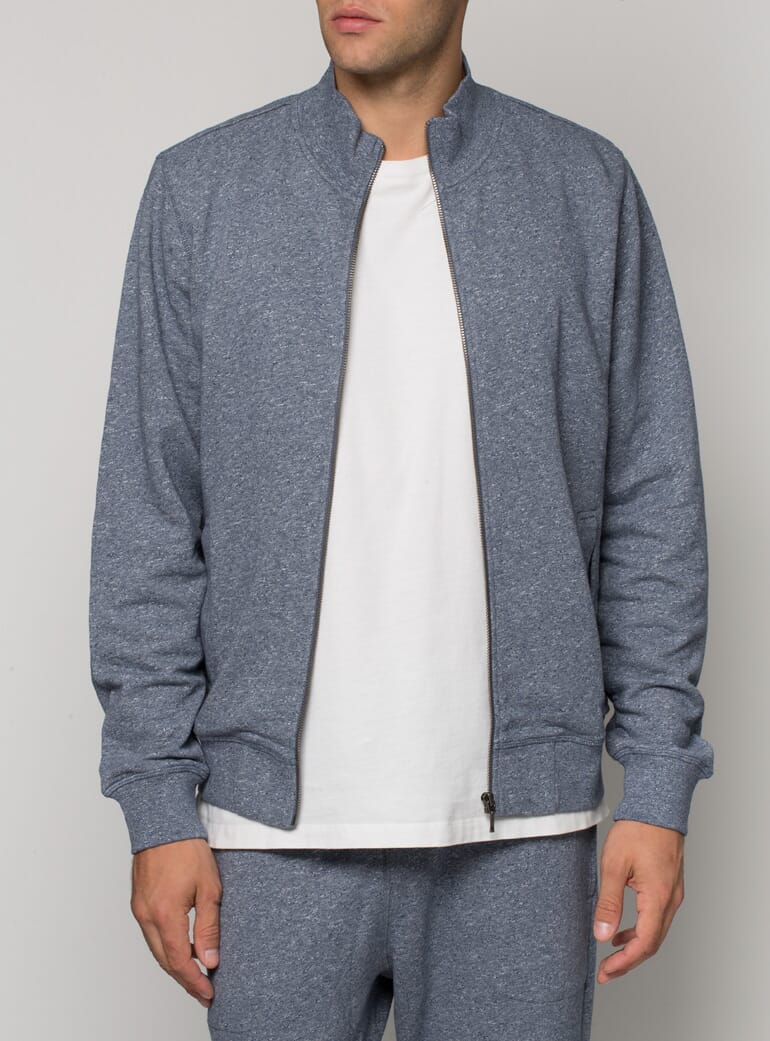 The entire Sunspel collection is a sleek range of minimal sportswear staples, cut to flatter and packed with stylish details. The slim-tapered Masonry sweatpant gains strength when matched to the complementing Masonry Zip Track Top. Elsewhere, the classic crewneck Niels T-Shirt from Norse Projects serves to both break up and draw out the different shades and textures in the track pant to provide an understated touch to the entire aesthetic.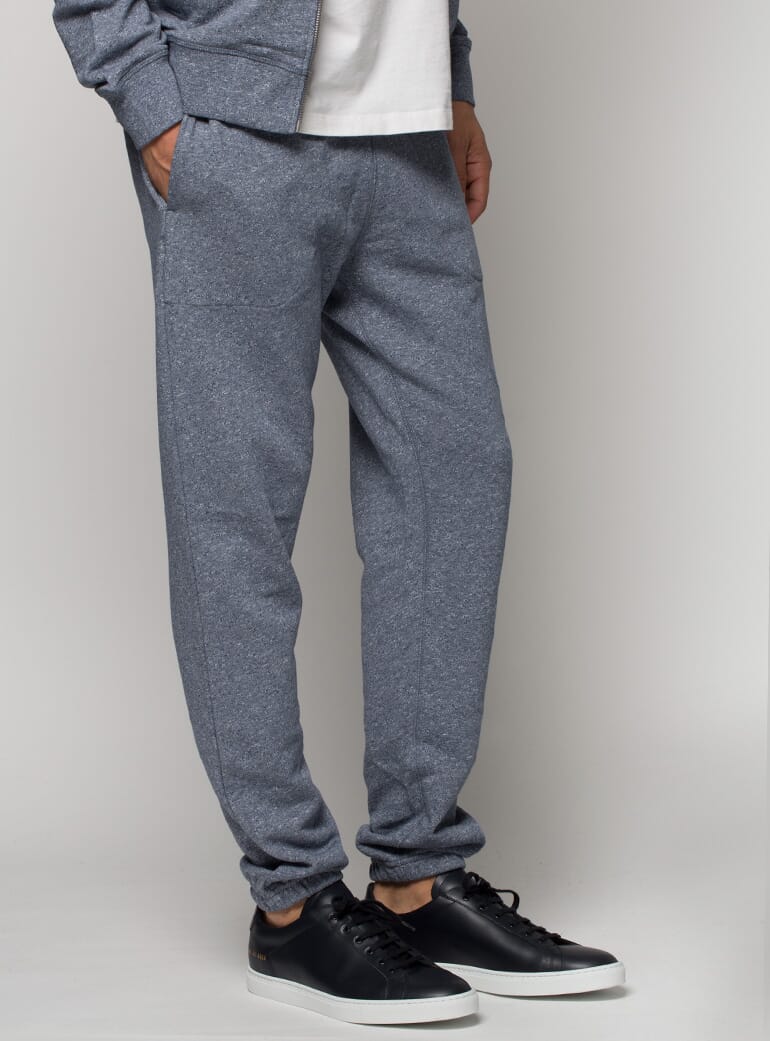 For the morning after, the outfit can work too. Match up with deliberate colour palettes, most noticeably washed out colours like a classic oversized shirt or a denim jacket. To avoid looking too relaxed, opt for a clean luxury sneaker in a tonal hue or a crisp white colourway. Our choice – the Navy Boxed Leather Retro Sneakers from Common Projects – is the perfect pair to help you stay light on your feet as the pristine boxed leather uppers make for a smooth, durable and lightweight finish.
Shop the entire look online at OPUMO and for more style inspiration, check out the 'Why You Should Own An Overshirt FT. Portuguese Flannel'.