After 20 years at the forefront of British streetwear, YMC continue to push the boundaries of contemporary clothing quite like no other brand. The label's latest Spring/Summer 2017 collection is no different; as the London-based brand pay tribute to the influence of Africa on Britain by reflecting the vibrant counter-culture across a range of key staple pieces.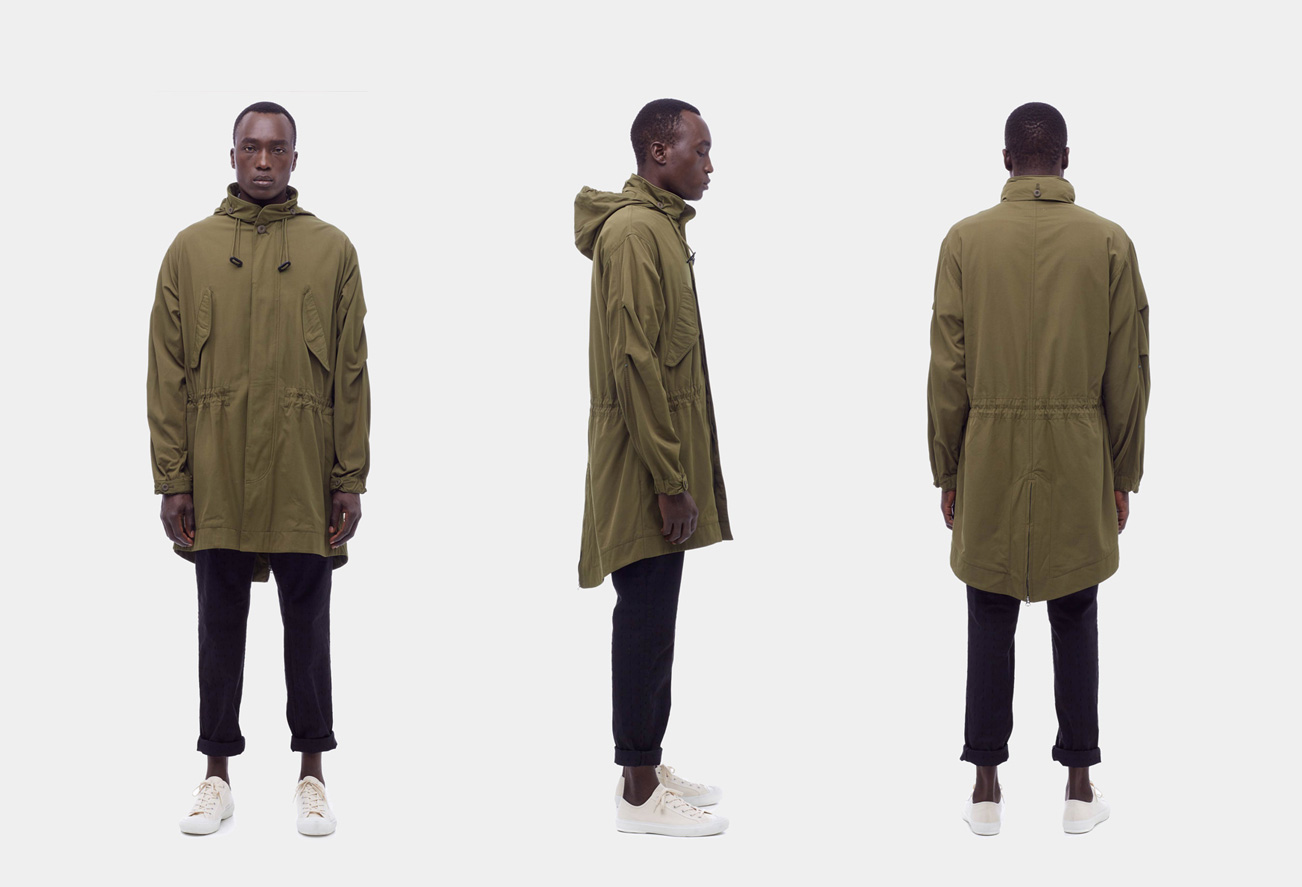 Titled 'Okoro', the collection celebrates the influx of African art that permeated through Britain during the late 1960's and early 80's. Abstract discharge prints, stitched embroideries and key textiles dominate the collection and can be seen in the assortment of fabrics and colour hues that touch on everything from the Western fashions influenced by African teenagers to the Ethiopian Funk 45s and Cameroonian synth tracks that made a mark on British music.
[caption id="attachment_21410" align="alignnone" width="695"]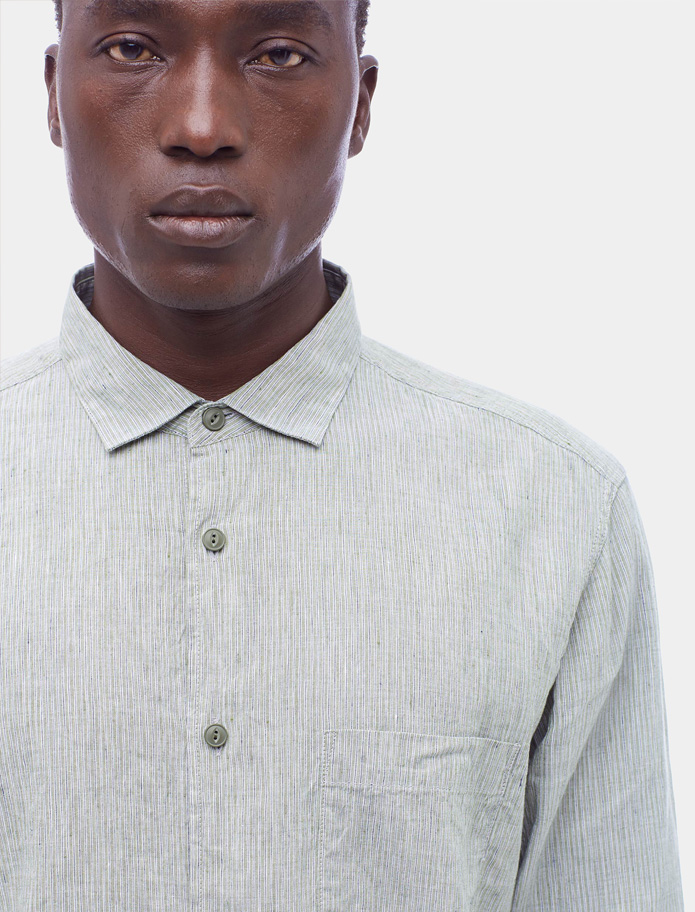 Green Pinstripe Curtis Shirt[/caption] [caption id="attachment_21412" align="alignnone" width="694"]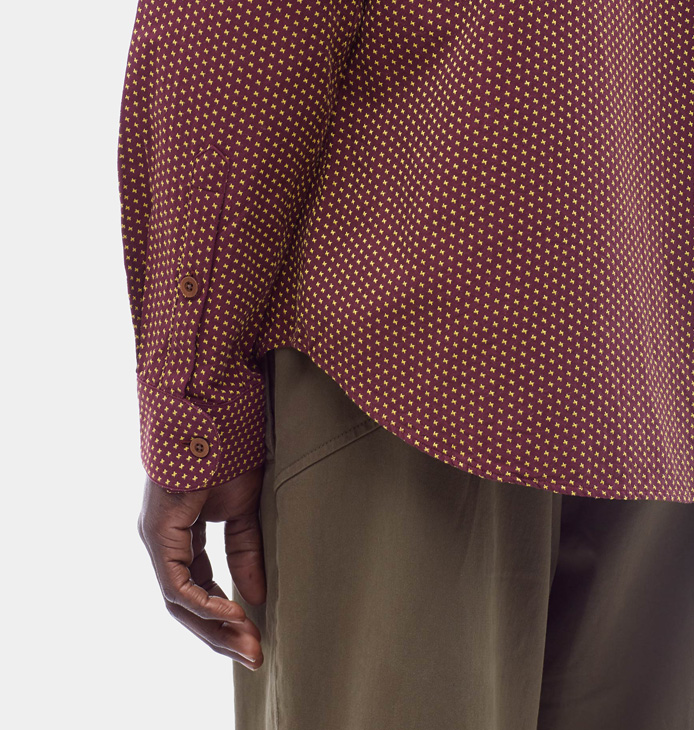 Burgundy Bootboy Shirt[/caption]}
Muted tones of burnt red and royal blue form a backdrop to the entire collection that also highlights lemon, orange and dusty pink hues in one understated and incredibly versatile colour palette. Key pieces in the collection include new silhouettes in the form of the V-neckline of the Black Erkin Koray Jacket and the African paw print design of the Malick Shirt, alongside all-time YMC favourites; the lightweight Sgt. Rock MA1 Bomber, Inuit Parka and wide-leg drawstring Alva Trousers.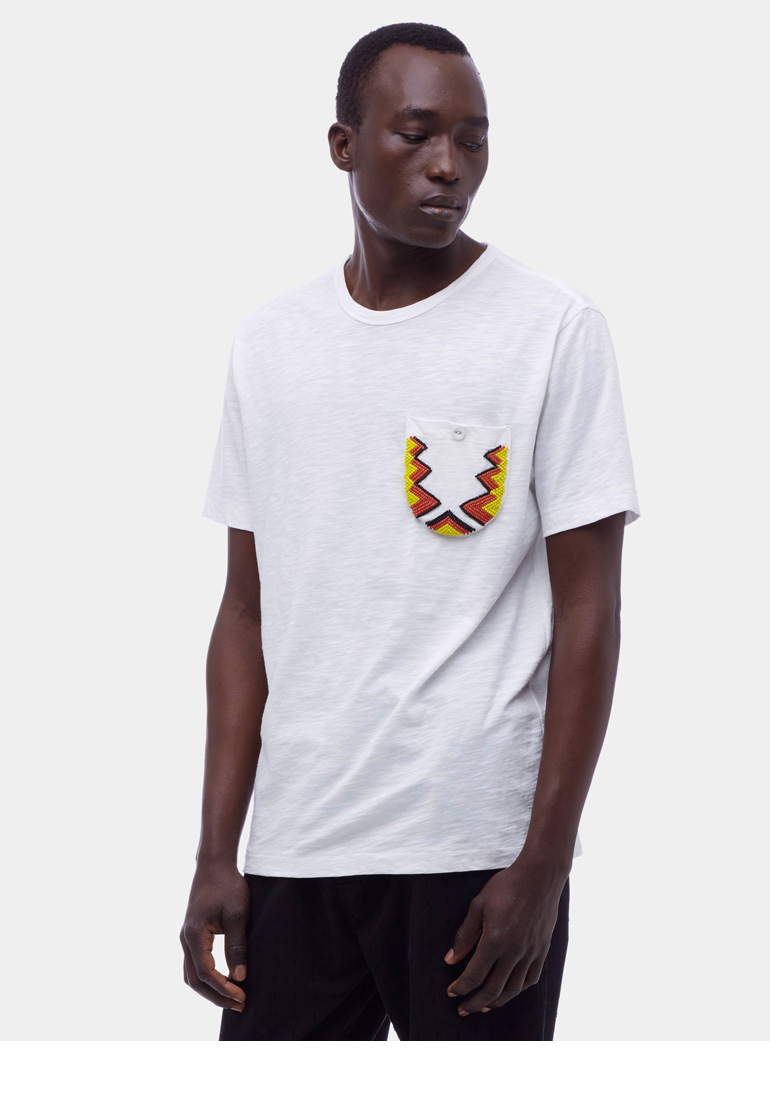 Take a look at a few of our favourites above and shop the entire YMC SS17 collection here.