Menorca – considered to be the little sister to the popular summer holiday isle of Mallorca – is known for moving to its own mellow beat in comparison to its Balearic island counterparts. But that's what makes the island such as a special place to visit and its cities of Mao and Ciutadella so appealing, is the fact that it is delightfully low-key and it is home to some of the most beautiful beaches in the whole of the Mediterranean. But, if you really want to enjoy the southern side of Menorca then we suggest you pay a visit to Cova D'en Xoroi – the coastal bar perched high up on the rocky cliffs near the resort town of Cala en Porter.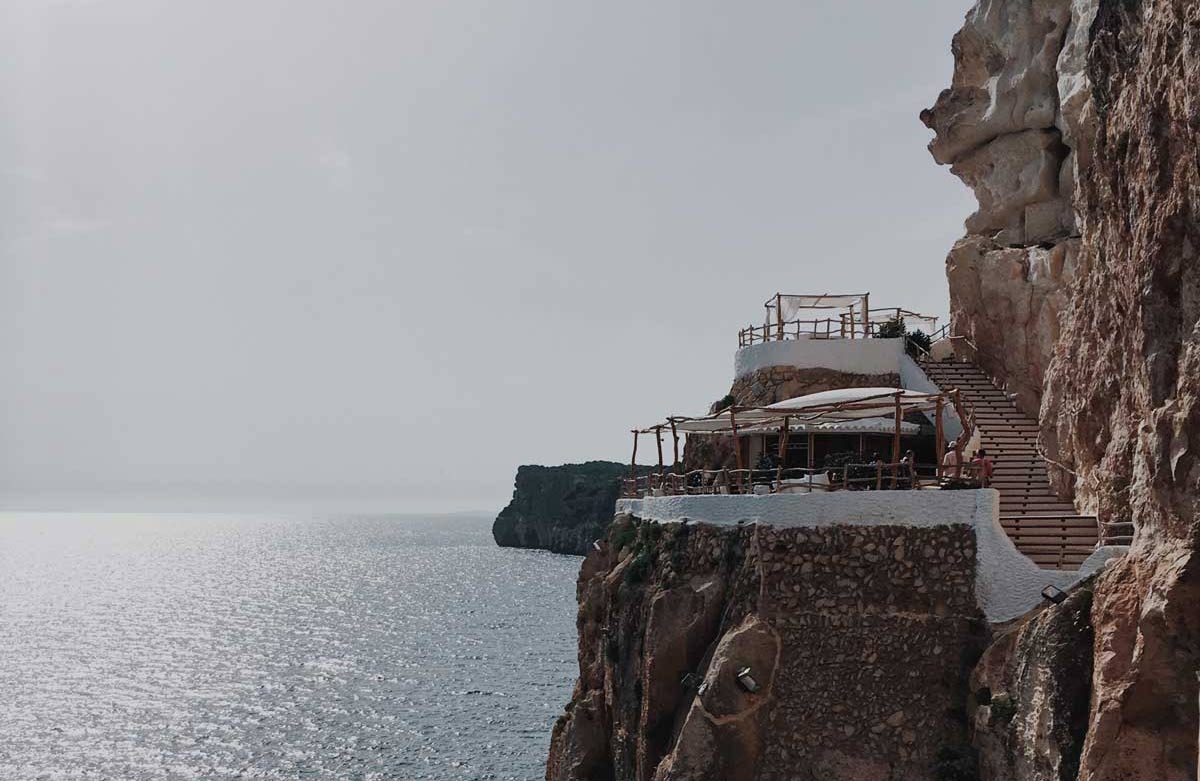 The private bar is set in a series of caves that are carved into the cliff-face, which is why the Cova D'en Xoroi 'sunset sessions' have become a speciality of the bar. But the real experience starts en route to the bar itself. Entering the 'cova' or cave, you descend down a series of small stairs wrapped around a cliff face to find a series of interconnecting caves carved out of a rock. Once you have safely descended, you can choose to sip on a speciality cocktail on a daybed overlooking the Mediterranean Sea or explore the hidden passageways and private booths throughout the bar.
People flock to Cova D'en Xoroi for the sunsets, as they light up the natural limestone formations and highlight the turquoise and indigo colours of the sea below. But as any bar worth its salt, the Cova comes to life after dark. As when the sun goes down the laid back bar turns into one of the island's best nightclubs and offers the perfect place to wait and watch the sun come up again.