Words by Piers McEwan
Perched on Cornwall's northern flank, the seaside town of St Ives has long held an association as a hub for artists. The renowned St Ives School of painting is primarily associated with those who made this their home in the years following the Second World War. Barbara Hepworth's former studio and garden displays her bronzes and other works. And in 1993, The Tate St Ives gallery, complete with its light enhancing glass panelling, opened its doors to visitors – focusing on British modern art. All this has further served to strengthen St Ives' standing as a mecca for artists and creatives the world over.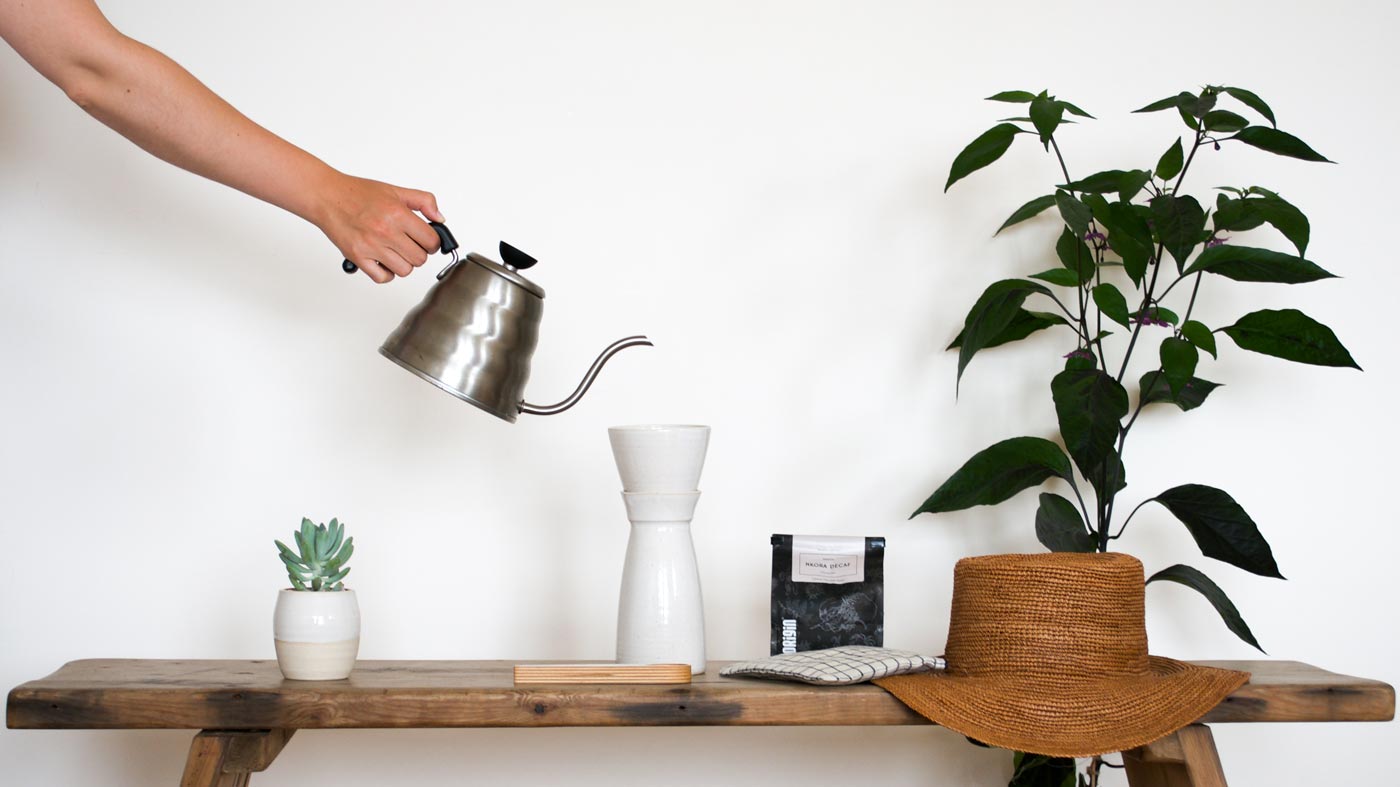 Fittingly, it is against this famed backdrop and history that ceramic makers, Dor and Tan, have emerged with their thoughtfully designed and created wares, that have all landed online at OPUMO this month. Sourcing locally found clay, reducing waste and running on green energy, Dor and Tan is a brand committed to a wholesome approach to its craft. The use of traditional methods and techniques means that each of these products is unique. And it is this little extra —which can only be achieved through the personality of a creator's hands — that lends such a special aesthetic to Dor and Tan's range of ceramics.
It is more than just the making which adds to each piece's individuality, though. The team, based in St Ives, find inspiration for their projects in the surrounding waters, foliage and cliff faces of North Cornwall. These moments of sensory stimuli are then translated into physical form so that we can all share a sense of this coastline's appeal. Take the colours inspired by the local marram grass, the shape of a cup depicting the curvature of a boat hull or the design of a plate resembling the sea and rock formations between Gwithian and St Agnes — the local environment seeps into each of Dor and Tan's products with the most aesthetically pleasing results.
So, whether you're on the lookout for a new cup to enjoy your morning espresso in, a tumbler for something a little stronger, or just a centrepiece for your coffee table, Dor and Tan have something for you.
Shop the full range today at OPUMO.
Shop all homewares at OPUMO.