In a relatively short amount of time, we've gone from owning one pair of shoes for all occasions to owning multiple pairs of shoes for every occasion. We love shoes, so our instant reaction is: "Great, the more the merrier." Unfortunately for our shoe collection, this reaction is problematic. Not only is it unsustainable to have a full shoe rack all to yourself, it goes against OPUMO's philosophy: buy fewer, better things. So we had a rethink, we narrowed down our footwear collection to the essentials and, although we couldn't bring ourselves to own just one solitary pair, we decided on three brands to see us through it all. Oliver Cabell takes care of boots while ETQ Amsterdam deals with everyday sneakers and Inabo offers something a little more comfortable for the evenings.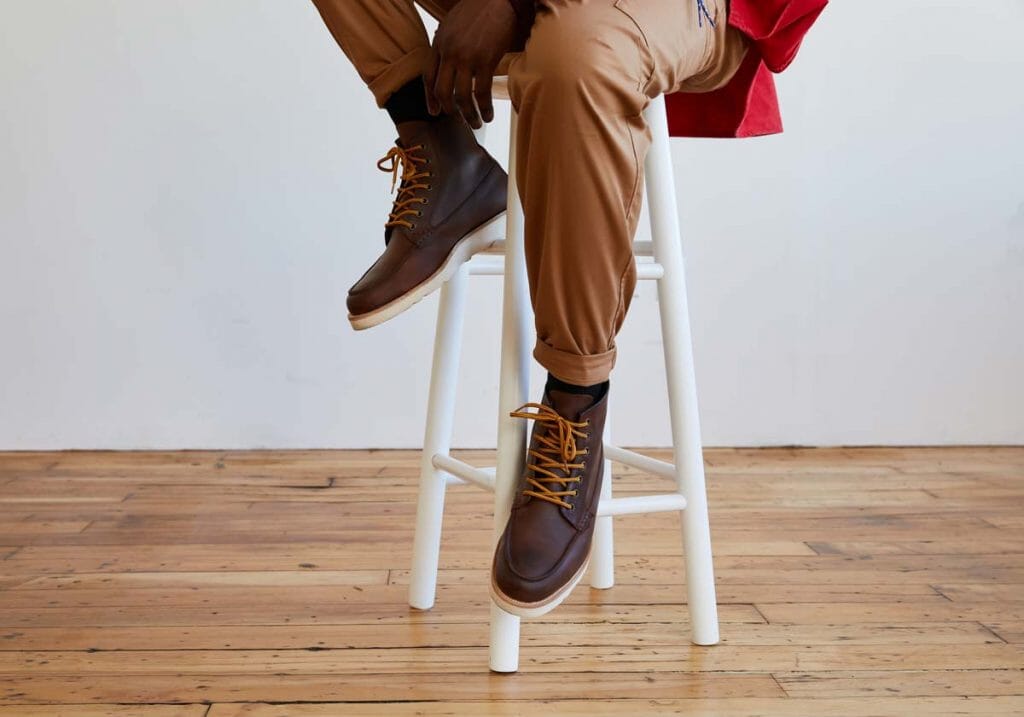 Oliver Cabell 
Oliver Cabell was founded in 2016 by Scott Gabrielson with no previous fashion or retail experience, but it doesn't show. In just four years, Gabrielson has grown a footwear giant, offering premium men's footwear at a fraction of their traditional retail price thanks to a direct-to-consumer approach. 
Oliver Cabell Wilson Boots
Our first consideration when trying to streamline our footwear collection was practicality. A great pair of boots ticks off a couple of big requirements of your shoe rotation. Firstly, Oliver Cabell's Wilson boots are crafted from water-resistant full-grain Spanish leather which means that they'll be around for a long time. Combine the premium leather uppers with a Blake-stitched sole and you've got a pair for life. Blake stitching is a specific stitch used to join a sole to the uppers which is not only exceptionally strong but allows you to have the soles replaced easily when needed. Past the durability considerations, the quality level of the materials used on all of Oliver Cabell's boots for men means that each and every pair passes the formality test. Few pairs of shoes can hope to be as effective on a hike as they are in your favourite restaurant – the Wilson boots can.
---
---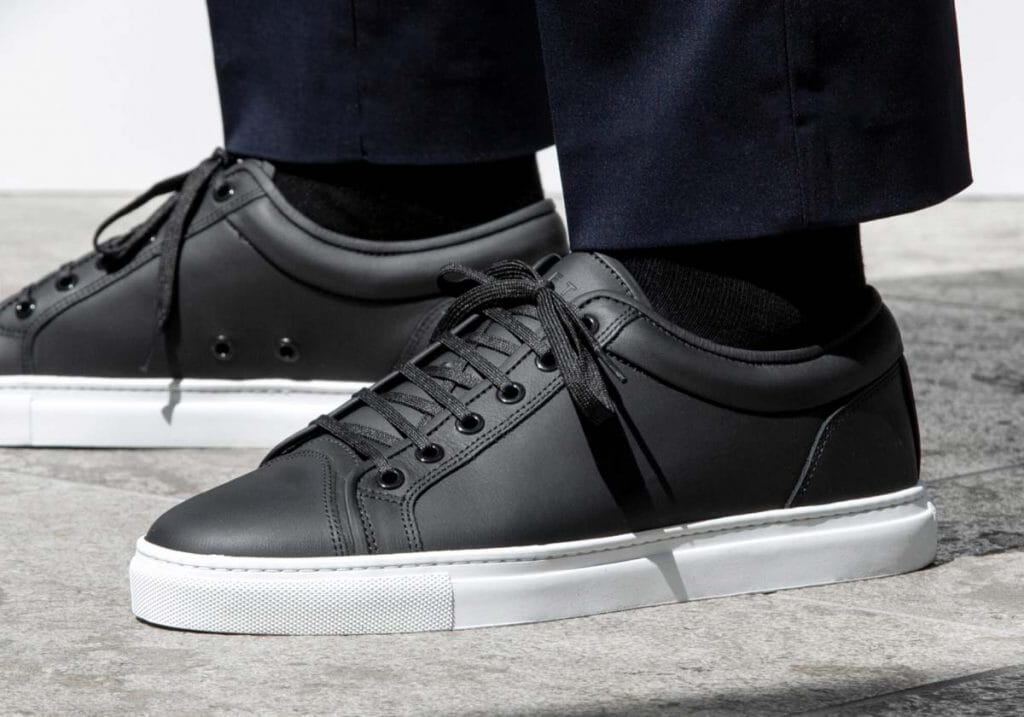 ETQ Amsterdam
ETQ Amsterdam's collection revolves around a group of core silhouettes that return each season, as stylish and essential as ever. Last season saw the Dutch label expand into unfamiliar territory with a self-confidence that even Kanye would be proud of, offering a small selection of more formal silhouettes like Chelsea boots and Derby shoes. 
ETQ Amsterdam LT 01 Black
When it comes to the everyday wardrobe, every discerning gent should own a pair of premium leather sneakers. Over the past then years or so it has become impossible to ignore the popularity and all-round greatness of high-quality sneakers. Like the right pair of boots, men's premium trainers are good for almost all occasions. Handmade in Portugal from premium nappa leather, ETQ Amsterdam's LT 01 sneaker is a no-brainer – wear them day in, day out with pride no matter what your day holds. LT 01 is ETQ Amsterdam's original silhouette and the absolute simplicity of the style means that it's ready for days at work as well as nights out.
---
---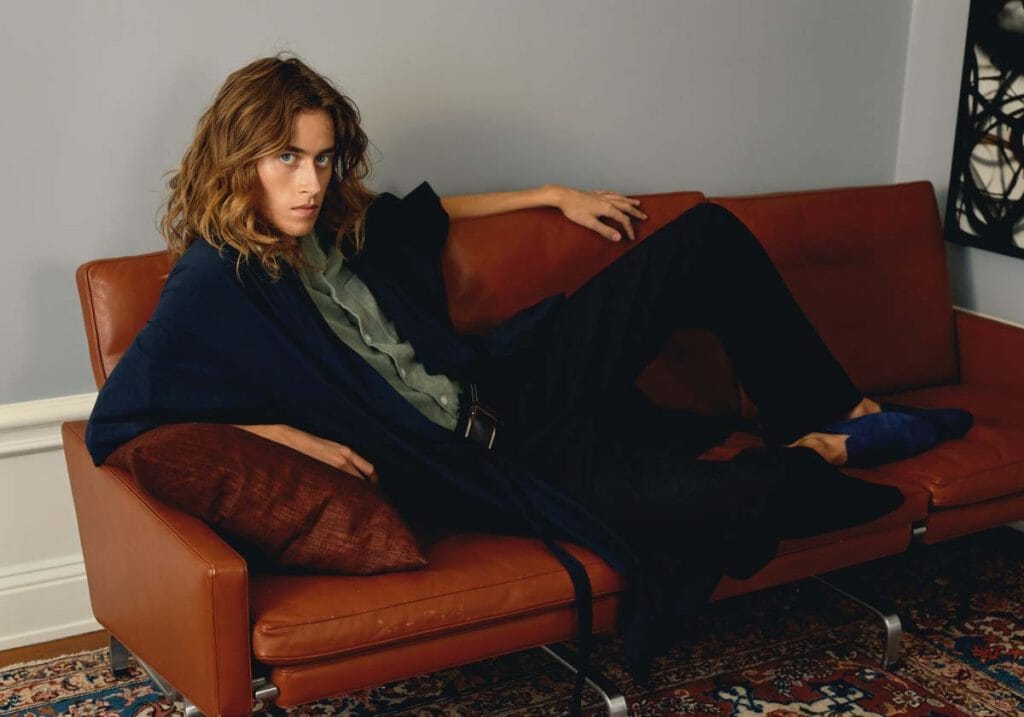 Inabo
Founded in 2018 by an ex-lawyer and a self-confessed pro-napper (who used to work in the fashion industry) Inabo is reviving an industry that was in desperate need of it: slippers. Fed up with having to sacrifice style for comfort, Ludvig and Sofia set about to create a collection of high-quality, great-looking slippers. 
Inabo Men's Slowfer Black Leather
Kicking back somewhere between a loafer and a slipper, Inabo's black leather Slowfer is the final piece of the essential footwear puzzle. Made from supple nappa leather, these slippers usher in a new standard for indoor footwear. After a day sporting your Oliver Cabell boots or ETQ Amsterdam sneakers, undo your laces and slip into these super comfortable mules without worrying about sacrificing your well-curated outfit. Especially over the colder months, a pair of Inabo slippers will become a central part of your life – trust us.
---
---
Shop all footwear at OPUMO.
Be sure to take a look at the smart shoes that we're wearing this winter.
---
---