Is a barbershop ever just a barbershop these days? Here in London, there is a number of new wave barbershops looking to put a twist on age-old techniques – whether that's by letting you enjoy a face and head massage first or being able to call upon a certified bartender to pour you a drink while you're getting a cut. But now, city dwellers in Chicago will be able to experience a little bit more; a first-class cut, a sip of an exclusive cocktail and even a side plate of an award-winning grilled cheese sandwich too. That's because Blind Barber, who's first-rate hair and grooming products are sold on our dedicated US site, has just opened a new outpost last month at 948 W Fulton Market, bringing its barbershop-by-day, bar-by-night idea to Midwest America.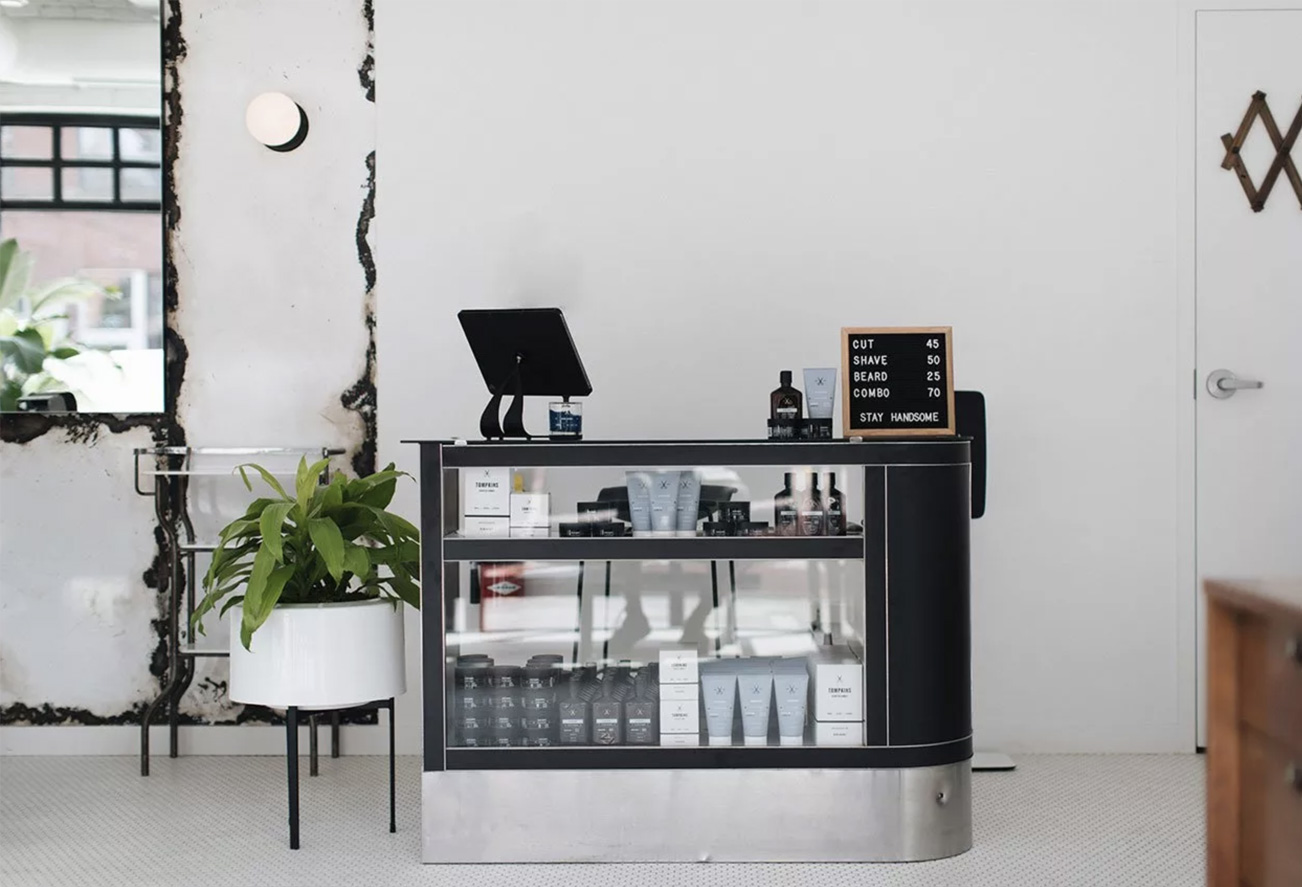 Blind Barber began in 2010 as a two-in-one barbershop bar with the aim of bringing back the good times to the art of men's hairstyling. After succeeding with the launch, growth and independence of shops in NYC, LA and now Chicago – the brand has also expanded its offering to include an exclusive grooming line of cleaners, shampoos and shaving creams – basically, everything you need to keep you going in between appointments. But, it's Blind Barbers' fleet of shops across America that are really making the difference when it comes the male grooming.
The brand new Chicago shop, designed in conjunction design agency 555, may look like any other impeccably thought-out grooming getaway that offers Blind Barbers' signature range of first-class cuts, trims and treatments. But go a few steps further, past the ornate barber chairs and through a rather nondescript doorway and suddenly a 1970's-style rec room with full bar reveals itself. The space's communal vibe provides a natural extension and atmosphere of Blind Barbers' front-of-shop service – inviting you to enjoy a drink after your cut rather than struggling to sip down a beer mid-cut. Of course, there won't only be beer or cocktails on offer; Blind Barber also offers a nightly collection of grilled cheese sandwiches, as well as tacos too.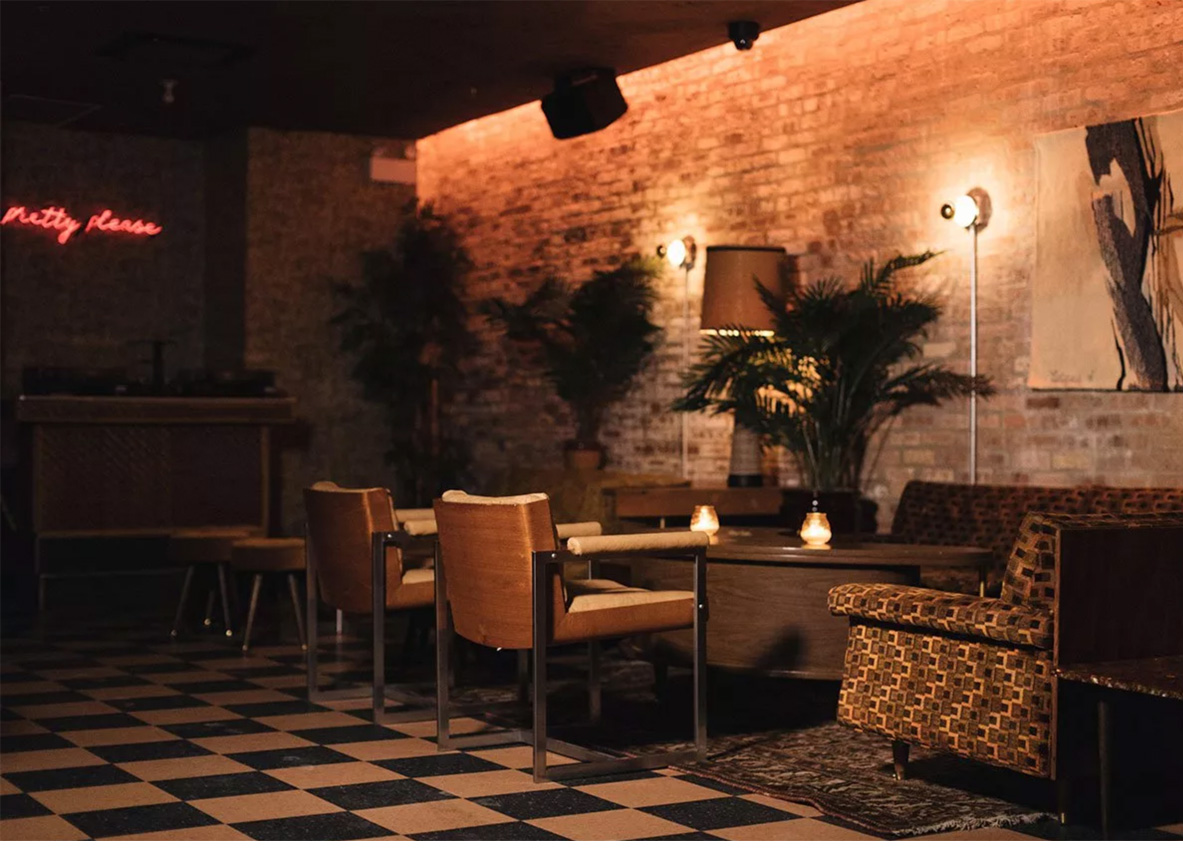 For more information, to check in an appointment, head to the Blind Barber website.
Also, check out more of 555's wonderful interior designs by taking a trip to their website.