When it comes to architecture, 'modern, minimalist living' often paints images of large glass walls, white washed walls, bare concrete floors, neutral colours; you get where we're going with this. However, Spasm Design, are painting a whole new, prettier picture of modern minimalist design with the 'House With The Soaring Rock' in Maharashtra, India.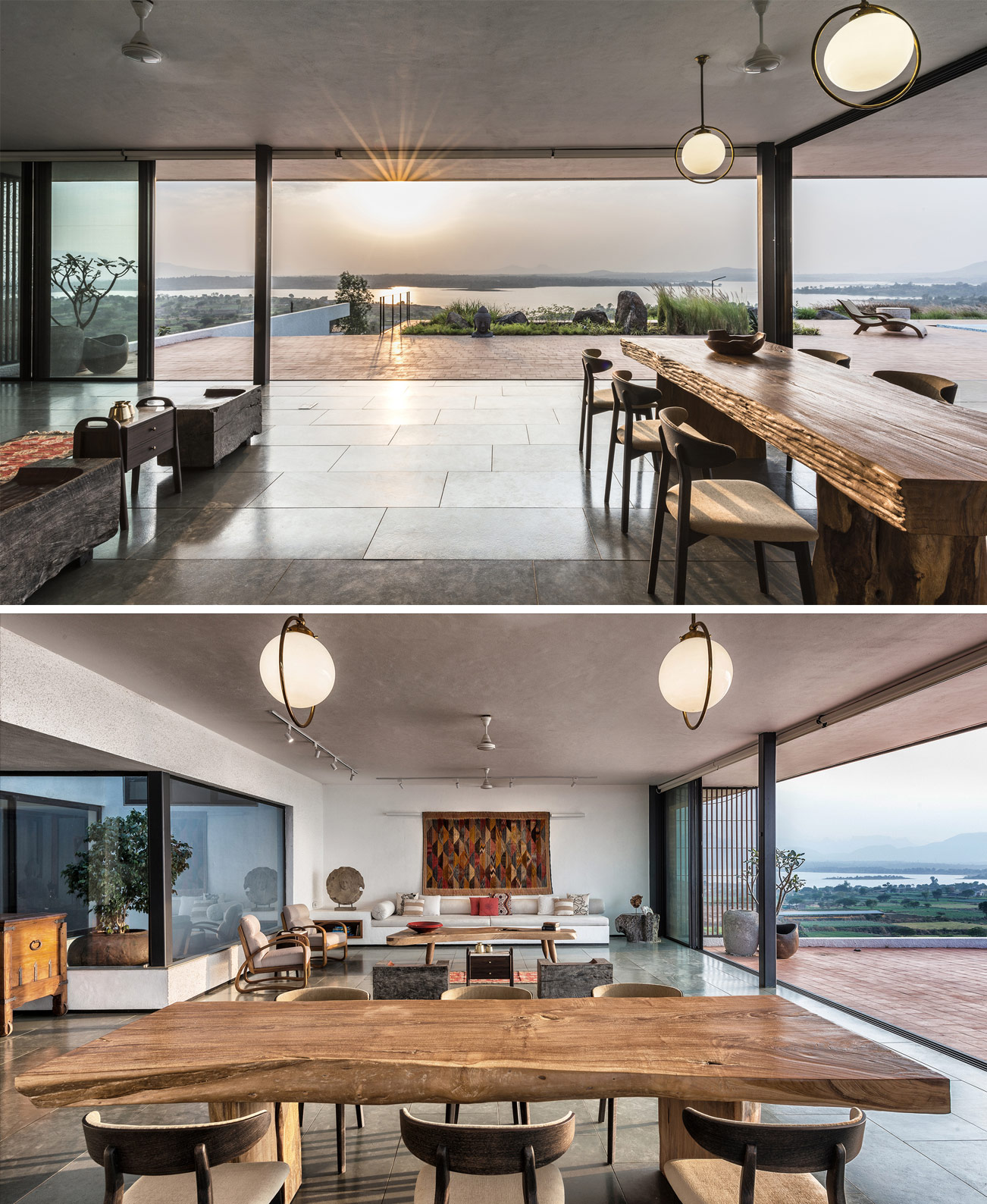 The innovative Indian practice believes that 'homes celebrate life,' as well as  'the views, geographies, locales and climates' of their surroundings. It's safe to say you feel all those emotions as soon as you arrive at the crest of the expansive site of the 'House With The Soaring Rock' and that's largely because of the unique placement of the 4 tonne rock that soars on the edge of a 6-metre cantilever.
The home predominantly faces the farmlands, a reservoir and the highlands, and so the house is perfectly placed to witness the beautiful saturated sunsets. As a result, the living spaces are framed between two simple planes, framing the views as cleanly as possible. While another plane slips a bit under to become an intimate terrace and pool plane to echo the horizontal lines of the panorama.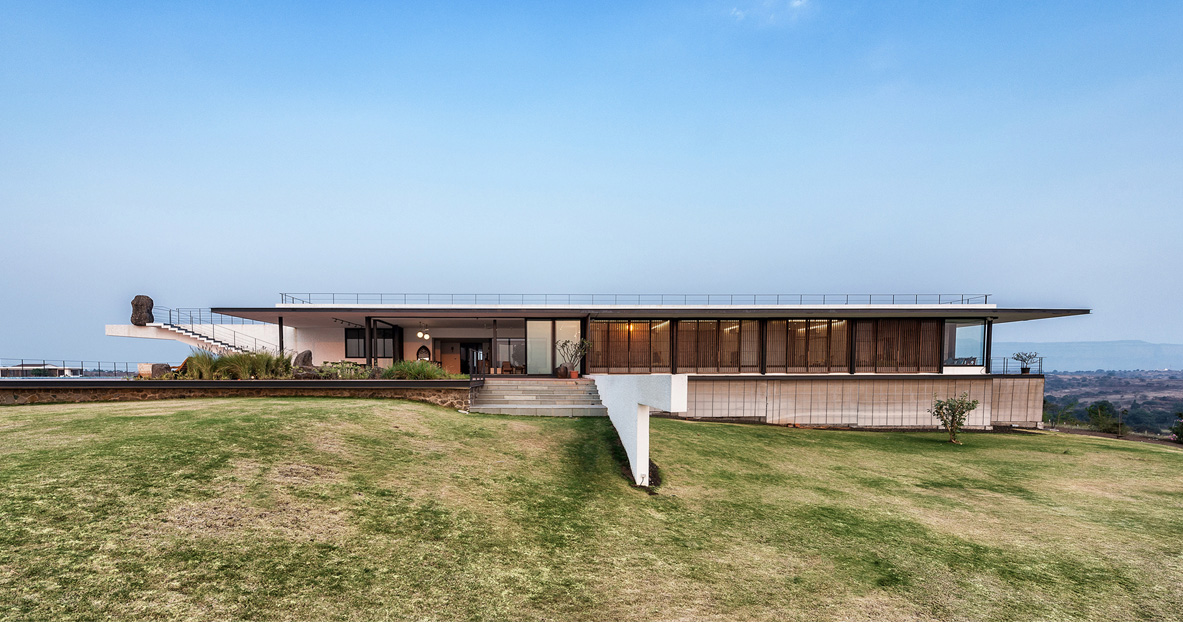 Images - Sebastian and Ira.
Location ... Maharashtra, India.