When it comes to introducing a new motorbike build sometimes it helps to play on the bike's history, play on the fact that it may be a barn-find or build it up to through the fact that it's a one-of-one, truly unique model. With this Ducati renovation from Anvil Motociclette, we thought we didn't need to pull on such claims. As it's quite simple, really. The Italian garage has taken a Ducati S4R Tracker and transformed it into the 'Warthog Mille' – which is one of the most striking custom bikes we've seen in a long time.
With aggressively sharp lines and superbike levels of performance, this unique Ducati S4R Tracker was created by Phonz and San Marco, the owners of the Milan-based workshop Anvil Motociclette. It features the same focus on aesthetics and proportions that has grown to be a signature of the company.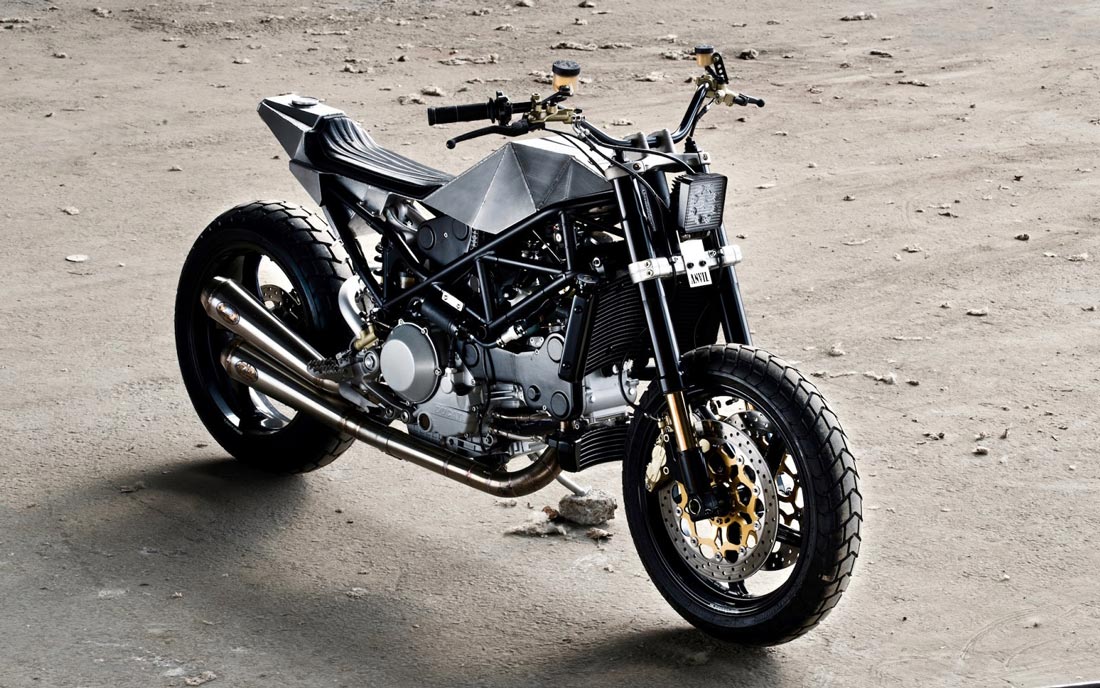 Anvil Motociclette began designing the 'Warthog Mille' with very few customer limitations, leaving plenty of freedom in both design and in the motorcycle concept – the only guidelines they received was to create a very aggressive bike with a unique design and exceptional performance. Firstly, Anvil Motociclette stripped the monster Ducati down to its skeleton, leaving just the L-twin engine and the steel trellis frame. Working in collaboration with Officine Italiane Zard, they also gave the bike an entirely new airbox cover to appear like the fuel tank, however, the fuel is stored in its own bespoke tank beneath the seat. In terms of aesthetics, all of the 'Warthog Mille's' components are polished and repainted to give it its very own high-shine shimmer.
Photo credits: Paolo Sandolfini