Today, the Chevrolet gets a little bit absorbed in the hysteria of the more powerful or prestigious American muscle cars but Wisconsin-based customisers the Ringbrothers are bringing it back in a big way courtesy of their latest project, the 1969 Chevrolet Camaro G-Code.
The fresh take on the 1969 Chevrolet Camaro, the G-Code comes crafted in hand-laid custom carbon fibre panelling alongside a bespoke bumper and grille. To highlight the intricacies of the bodywork, Ringbrothers painted the Camaro in a custom colour hue 'blue print'.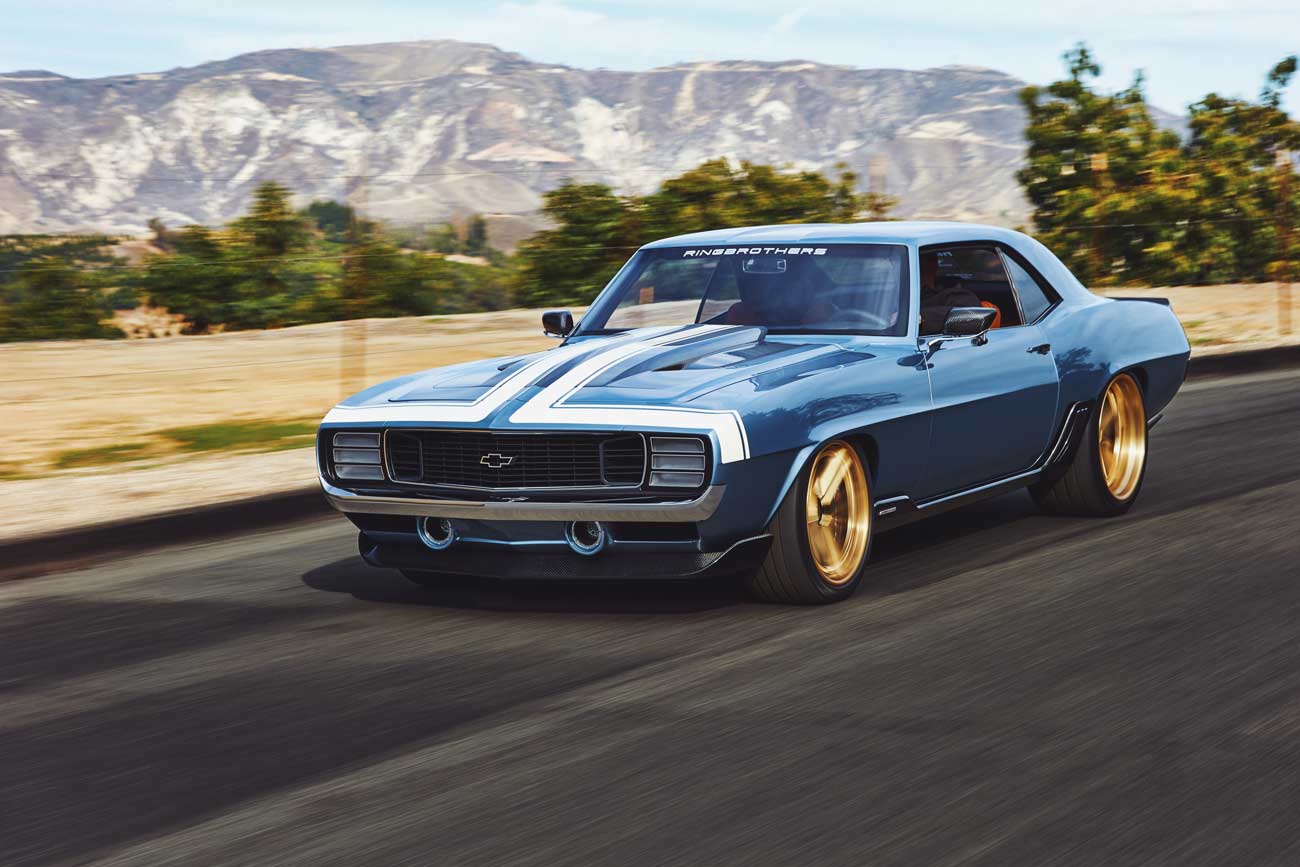 Beneath Ringbrother's Chevrolet 'Camaro' sits an 'LS3' motor from Chevrolet that has been supercharged to increase its output up to 1,000 horsepower. The car's power is also matched by its smooth handling performance that is provided by the hydro-form front clip and quarda-link rear of its Detroit Speed full-suspension set-up.
The interior of the Camaro was also carefully designed with driver comfort in mind. Luxurious custom-crafted brown leather interior – crafted by Upholstery Unlimited – compliments the smooth handling performance, and it is made even more comfortable thanks to the vintage air climate control system.