It's a sad and fiercely neglected side note in the world's insatiable taste for fashion that ethical and sustainable clothing production often falls by the wayside. But there is one brand providing a solution. Created out of the appreciation for well-made things, the love for great design and because founders' Jolle and Daniel care about the planet and the people on it, Unrecorded – the independent clothing brand from The Netherlands – represents a new wave of menswear brands that are rebelling against the nature of fast-fashion.
Unrecorded makes honest, long-lasting men's wardrobe staples that only use the best fabrics available and the brand often spends time with mills around the world to develop fabrics that they want that don't even exist yet. It's a unique approach to modern menswear design that has seen the fledgling Dutch brand redefine the modern man's wardrobe. In doing so, they have come to create a collection of timeless, high-quality and sustainable clothing essentials that includes everything from men's plain t-shirts, minimal polo shirts and men's crewneck sweaters. For the first time, the brand's entire collection can be viewed in an exclusive Unrecorded pop-up shop in Amsterdam's canal district.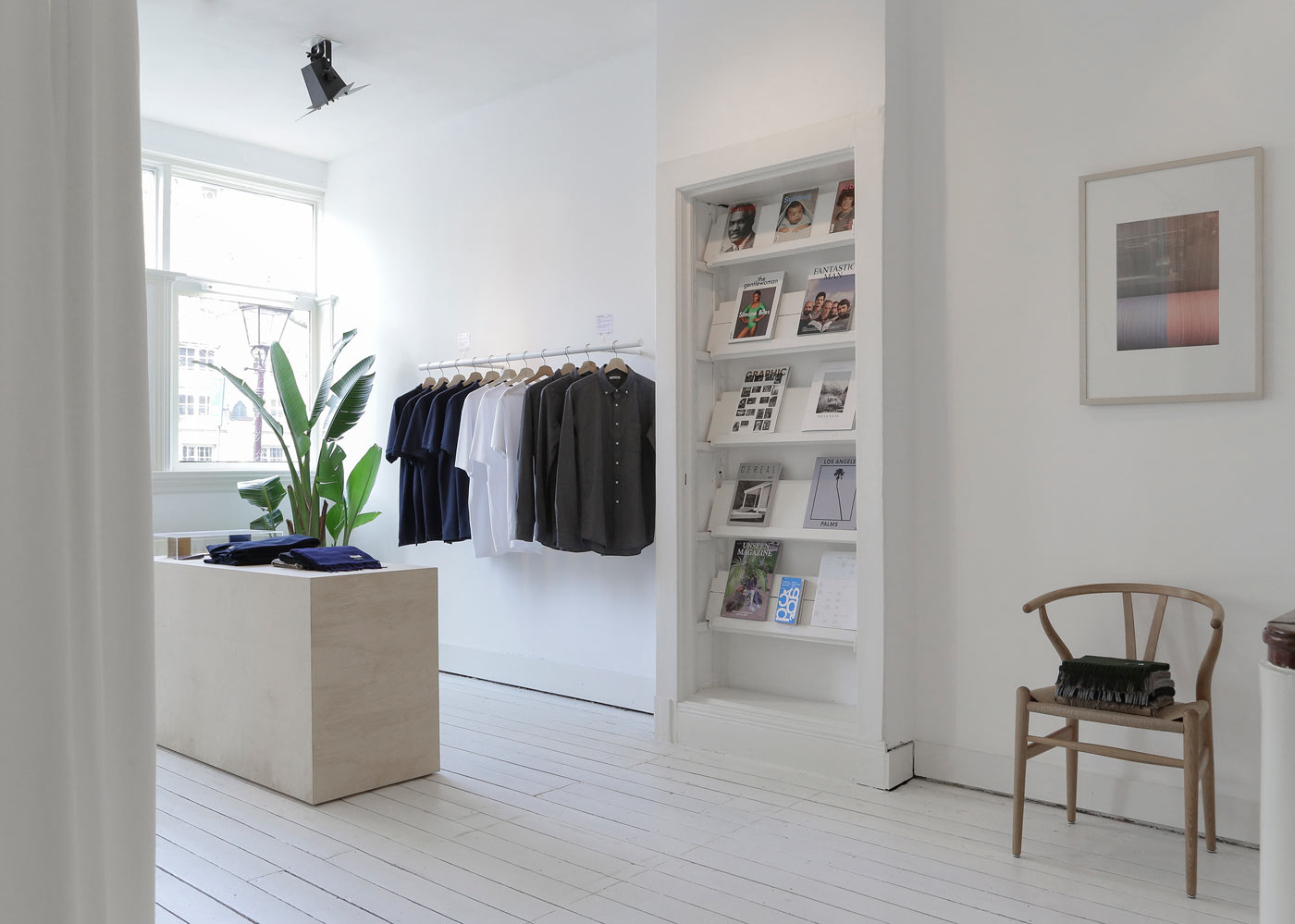 Located on the ground floor of a modest red brick building which dates back to 1921, the conceptual space adopts an understated aesthetic comparable to the brand's stripped-back design. The interior accentuates a number of its original architectural features, including the old-granite flooring, white-washed walls and ceiling that form the backdrop to a selection of well-chosen furnishings; a boxy sales desk and matching display, crafted from untreated wood, and a single hand Jorgensen Wegner-designed chair.
Although the store is a temporary venture, it represents the pioneering nature of the Unrecorded brand. But, best of all, it offers an opportunity to check out Unrecorded's collection of versatile men's essentials up close. So, whether you're looking to invest in a simple eco-friendly long sleeve t-shirt or a men's crewneck sweater, there are multiple ways to work Unrecorded into your wardrobe. And that's all down to Unrecorded's minimalist design philosophy. The balance between clean, considered lines and ethical-focused design is impeccable. The choice of fabrics feels luxurious, comfortable and unique, while the small details – the exquisite silhouettes and neutral colours – ensure that Unrecorded clothing is long-lasting, luxurious and wearable.
Shop and explore the entire Unrecorded collection at OPUMO and take a trip to Unrecorded's exclusive pop-up shop – which can be seen in the image gallery above – at Oude Spiegelstraat 10, Amsterdam before it closes its doors at the end of this month.