You don't need us to tell you that there are many things you must remember for a day at the beach; swim shorts, a beach towel, a pair of sandals, sunglasses, sun cream, a book maybe, refreshments of course, and perhaps a pair of headphones too. We trust that you know all of those things and what it takes to survive a day in the sun and sea comfortably. So instead we're telling you that you need remember just one more little thing – a Trancoso Beach Bat Set from Frescobol Carioca.
Frescobol Carioca may be a British brand, but its heart is firmly set in Rio de Janeiro. Inspired by the spirit and style of el cidade maravilhosa – or the marvellous city – the brand launched in 2009 with its now iconic frescobol bat-and-ball sets before expanding into a range of colourful beachwear and accessories. But it's the simple resin-coated hardwood Trancoso bats, that will be familiar to anyone who has visited the beaches of Brazil, is what the brand is best known for.
The etymology of the brand's name of Frescobol lies in a union of the phrase 'frescor do final de tarde', meaning the freshness of the end of the afternoon, and 'bola', the term used for a rubber ball. Second only to 'futebol' as Brazil's national sport, the iconic knock-knock sound of frescobol has traversed Rio's most famous beaches and can now be heard on sandy shores around the world. But unlike other generic bat-and-ball games, frescobol players are partners rather than opponents who, with a non-competitive spirit, work together to keep the ball in the air for as long as possible. With two or more players facing each other, the aim of this elegant and carefree game is to maintain a rally. It can also be played in any open area, although if one is in Rio, it is best enjoyed on Frescobol's favourite beaches; whether that's Copacabana or Ipanema beach.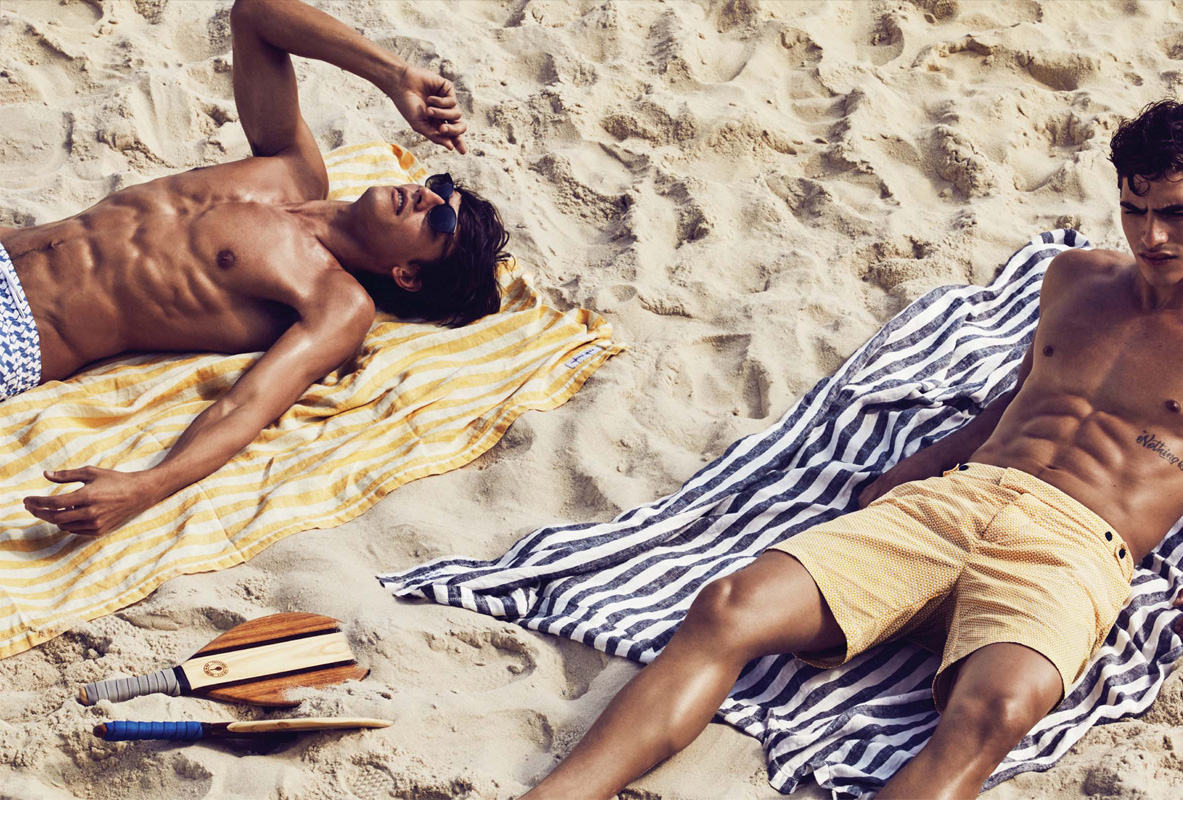 Frescobol Carioca's Trancoso beach bats are individually handcrafted by skilled marceneiros in Brazil from several layers of wood which have been sourced from the surplus from local furniture workshops. The bats are then finished with a strong resin coating, to make them sea and sand-resistant, which helps when you're a newcomer to the game, and finished with their own unique colour, shape, varnish and neoprene grip. TheTrancoso beach bats are what we consider to be the perfect balance between fun and functional. So that's why suggest, wherever you're going this summer, you take a bit of Brazil with you.
Shop the latest Frescobol Carioca collection at OPUMO.