We are aware that there will always be a little scepticism when introduced to a new sneaker brand, as it often takes a lot for us all to veer away from what we know – after all, that is what has made Converse, Adidas, Common Projects and the like so successful, they're practically uniform. So, to put the sceptics to bed, we are giving you a full low-down on our favourite new sneaker brand in this full JAK Shoes review.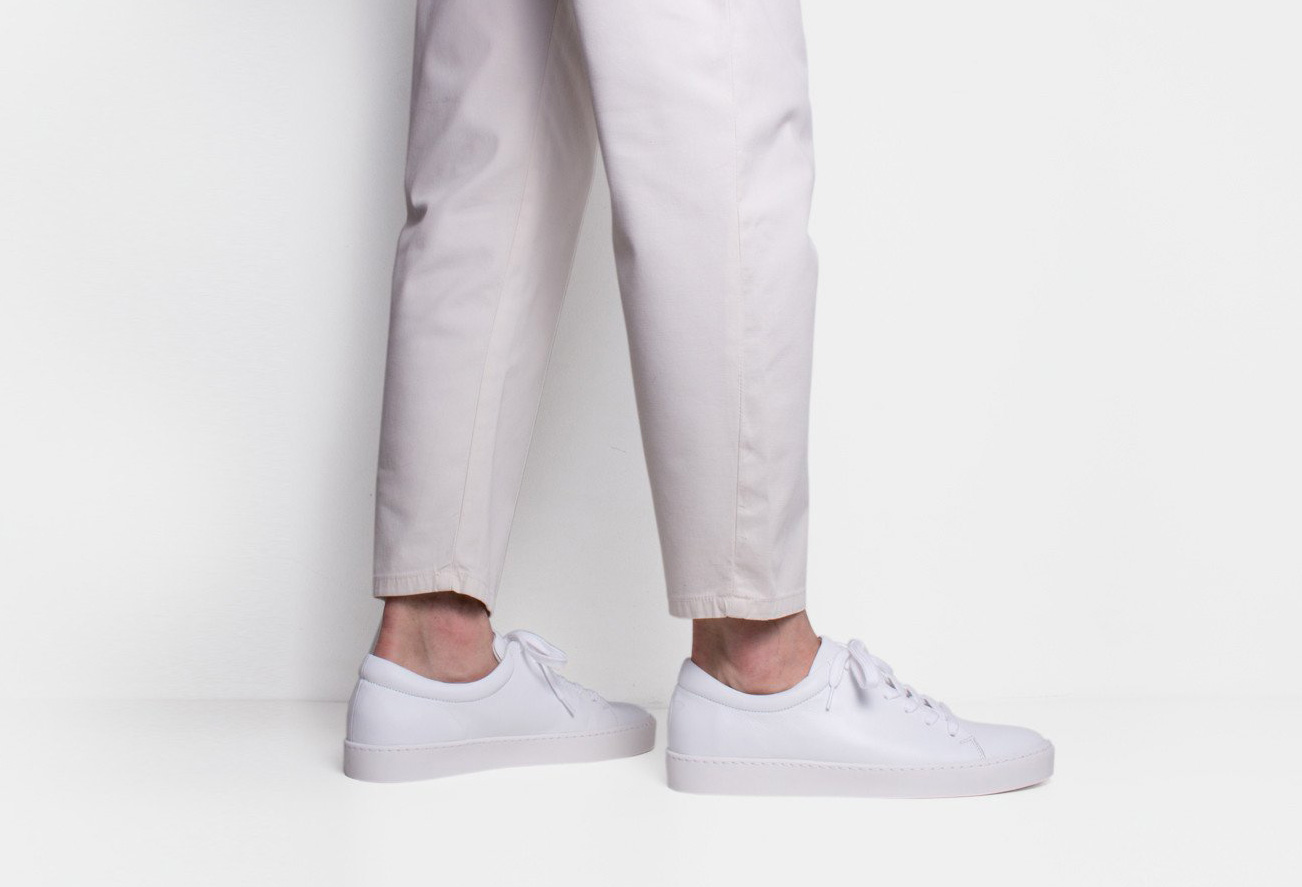 JAK Shoes have been garnering a lot of attention of late for putting their own spin on the ever-popular premium sneaker, and the precision, care and the quality craftsmanship of each shoe is clear to see as soon as you unbox them. First of all, the full-grain leather uppers that are completely sourced and manufactured in Portugal, feel soft, supple and incredibly comfortable. Taking a closer look at the popular JAK Atom sneaker and the quality is made even clearer. Due to the Atom's unique one-piece-of-leather design, the sneakers' flexibility and durability is almost unrivalled. The full-grain leather not only carries natural markings that will age beautifully over time, but it also gathers at the tongue to provide the Atom with its soft, stand-up design.
The most important part of any sneaker review, of course, is sizing. When it comes to Jak Shoes sizing, all Jak sneakers fit true to size, while the toebox on each sneaker is a little slimmer than your average – think of it as a fit more akin to a pair of Common Projects than the slightly wider Adidas Stan Smith. The sneakers insole is also incredibly comfortable right out of the box which makes every pair of JAK Shoes incredibly easy to wear right away. Which means they need less breaking in than other sneakers.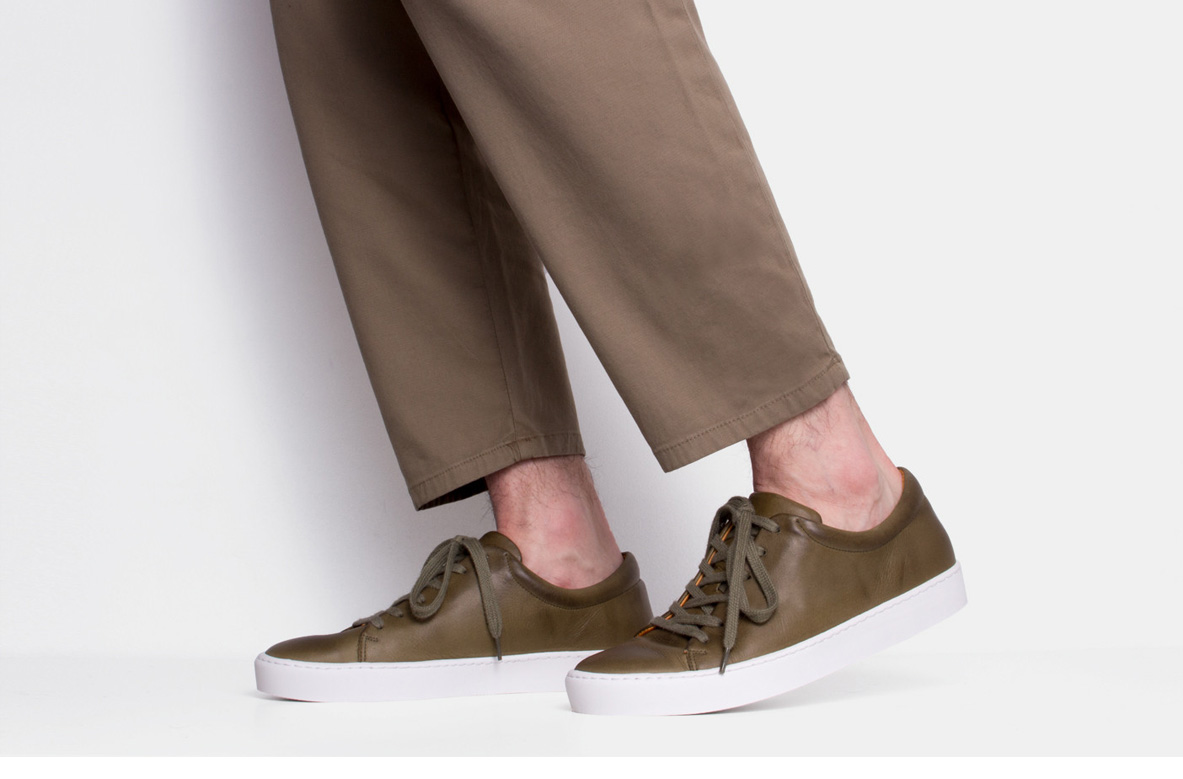 Every JAK Shoes sneaker is made instantly recognisable thanks to their refined appearance, impactful presentation and unique colourways that range from the classic Royal Navy and Black hues to the more progressive and equally popular Mustard and Grape designs. Our particular favourite, the JAK Olympic sneakers, come with a lightweight sports rubber sole and a subtle two-tone leather upper. The Olympics' high-shine leather uppers and contrasting calfskin linings will make for a wonderfully low-key sneaker and will offer the perfect contrast to a grey tapered trouser for more formal occasions.
In need of a mood enhancer as we head into winter? Check out all the latest sneaker releases at OPUMO.