Revolving doors aren't often a feature of domestic architecture. Neither is jazz. In central Tokyo, both have been used totally to transform a tired 1970s apartment.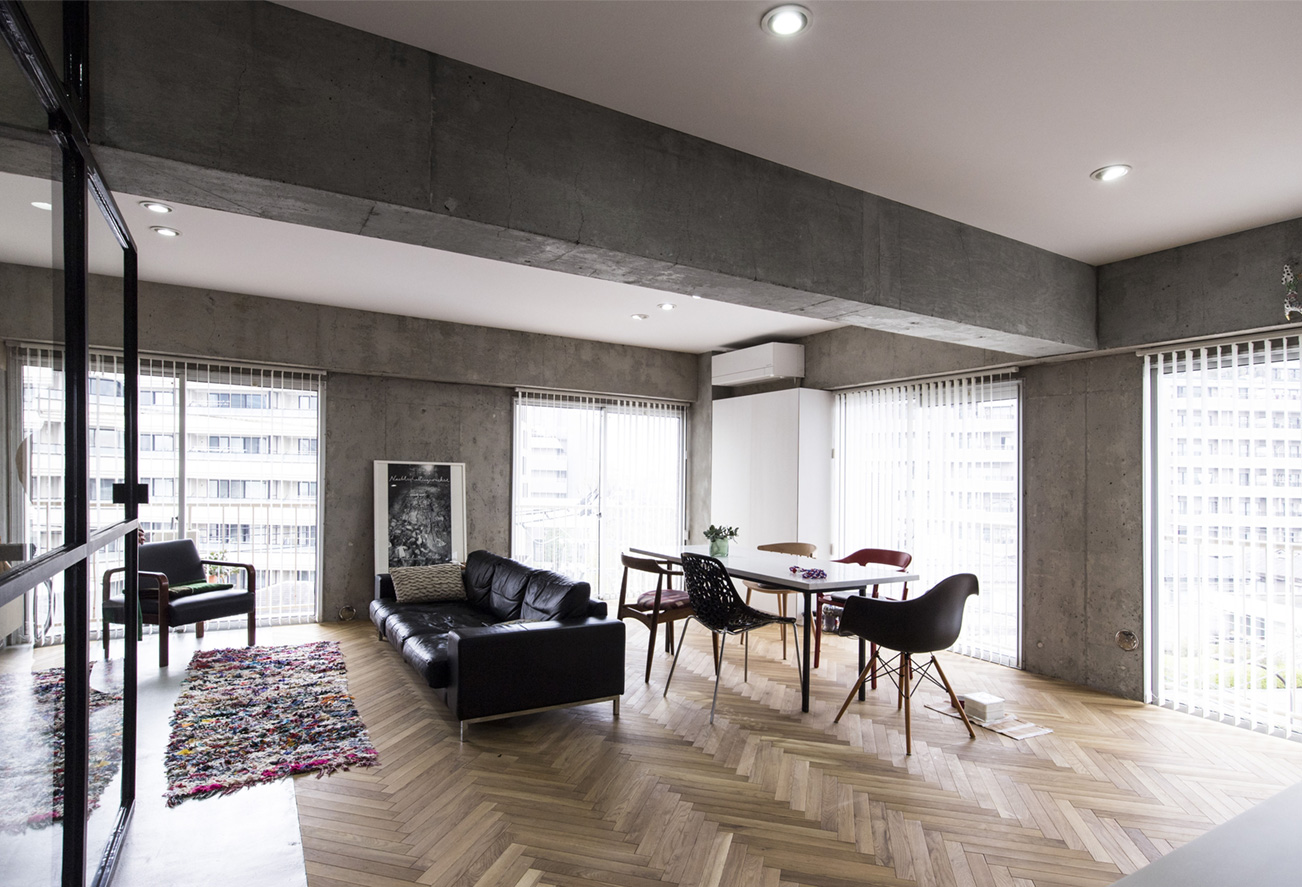 There's real humour and lateral thinking in the approach of Tomokazu Hayakawa Architects to this project. Syncopation, the jazz principle of using rhythms in unexpected places, informed all of their decisions, beginning with the revolving glass door.
Glass walls frame the entrance hall and the door, which can be opened at various angles to allow access to the flat. The owner's bicycle and his impressive sneaker collection are behind the entrance glass, allowing him to admire them, as if in a museum glass case.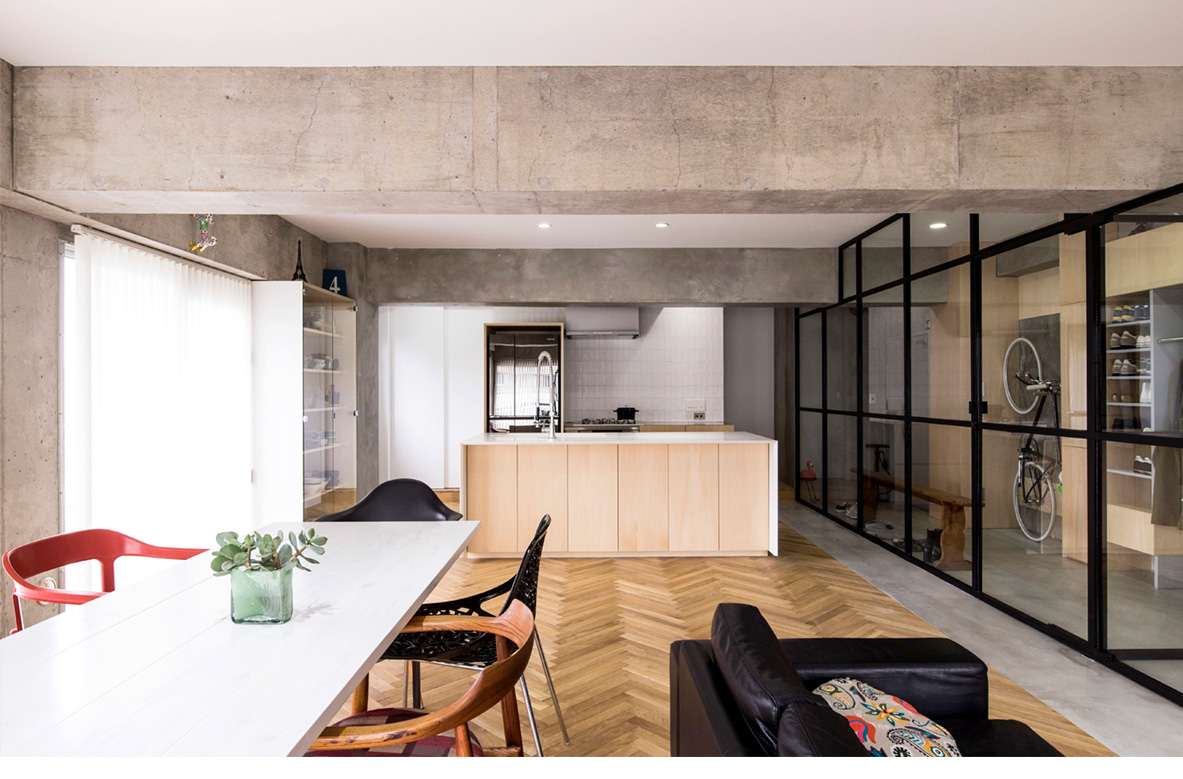 Unexpected rhythms, such as regimented vertical tiles in the kitchen contrast with herringbone wood floors in the adjacent living space. "We gave freedom to the materials," say the architects. A free and hugely successful approach.