The relationship with nature has become such an important aspect of modern architecture that it almost engulfs the importance of the actual design. A wealth of properties, perhaps with growing concerns for the environment, are designed to appease, support and even sink into the natural world rather than dictate it, as was once so popular. The Jungle House, located on the coast of the Brazilian municipality of Guaruja, is an extension on the theme as it combines intuitive design, dense vegetation and a mountainous landscape into one harmonious abode.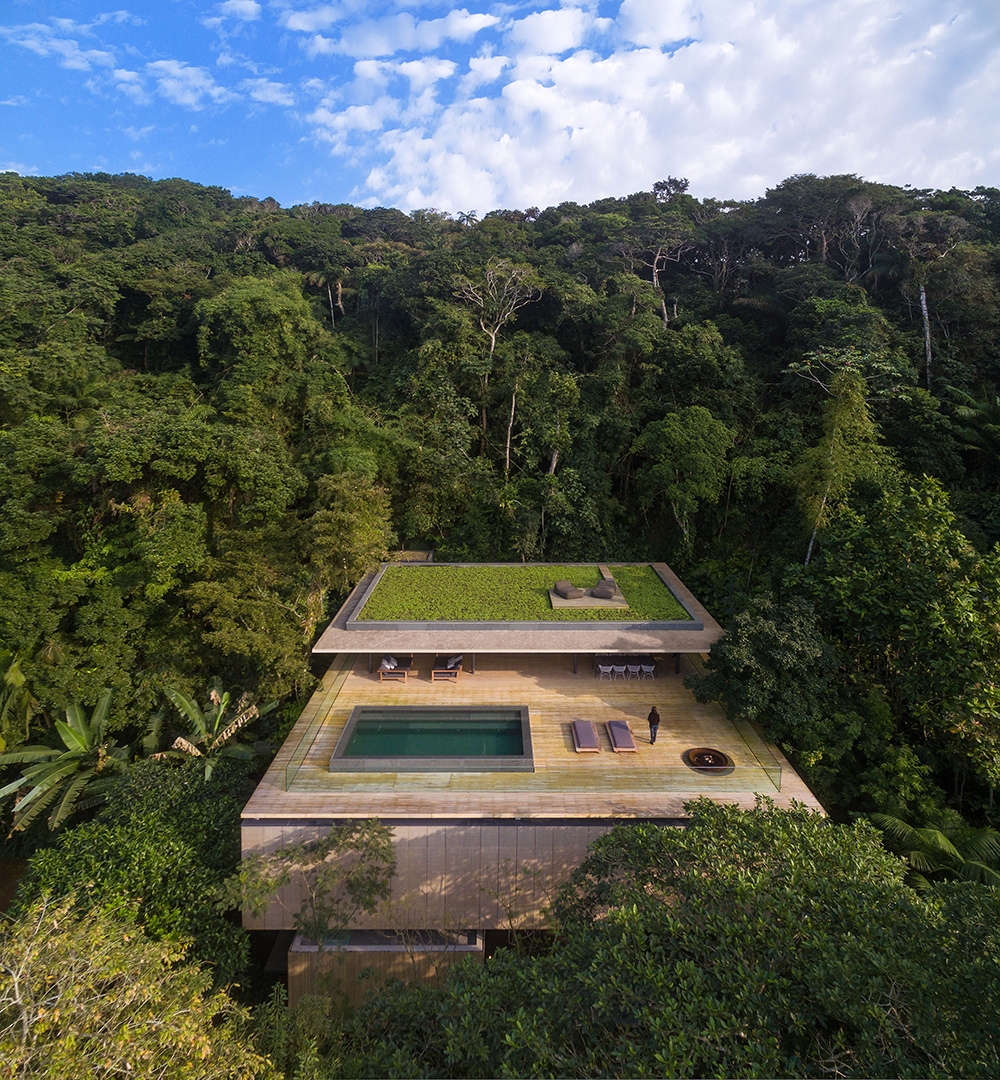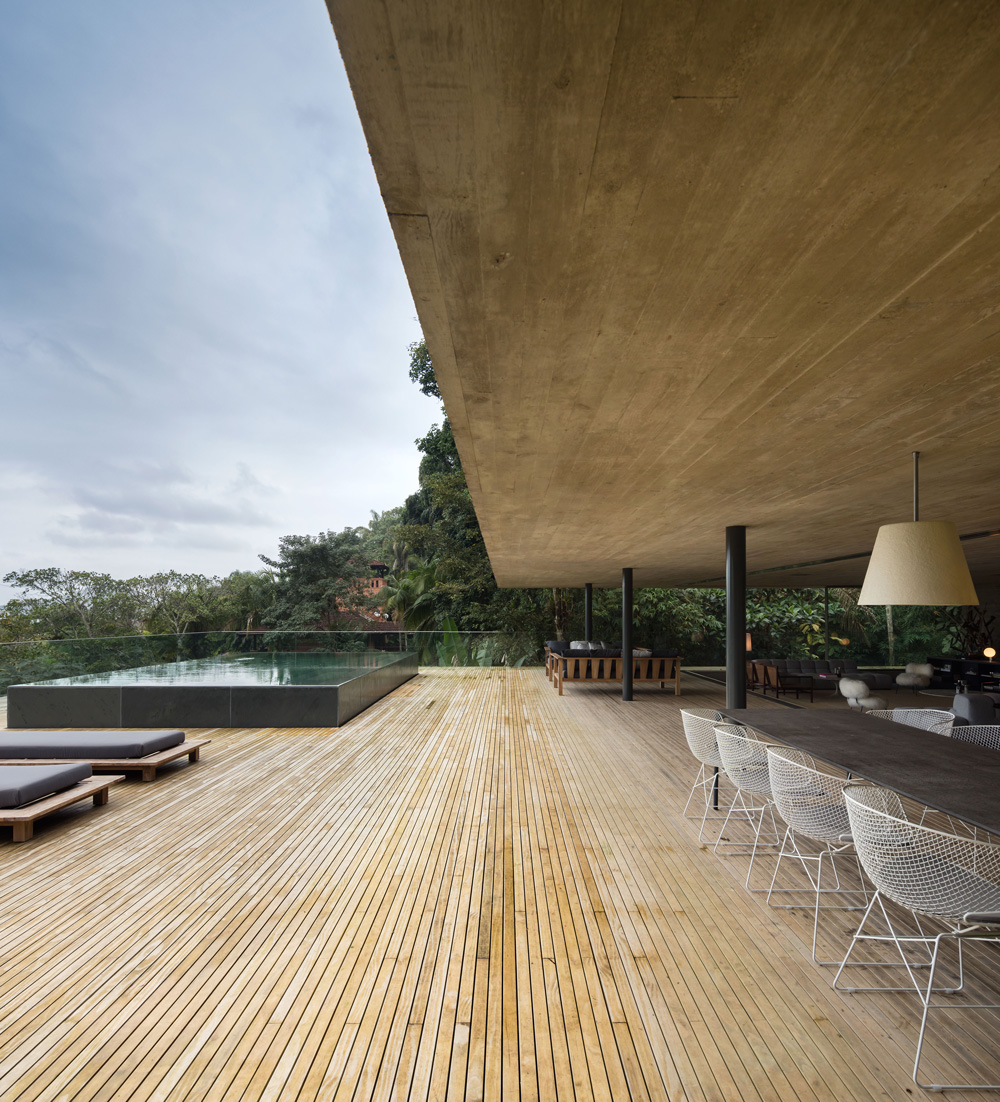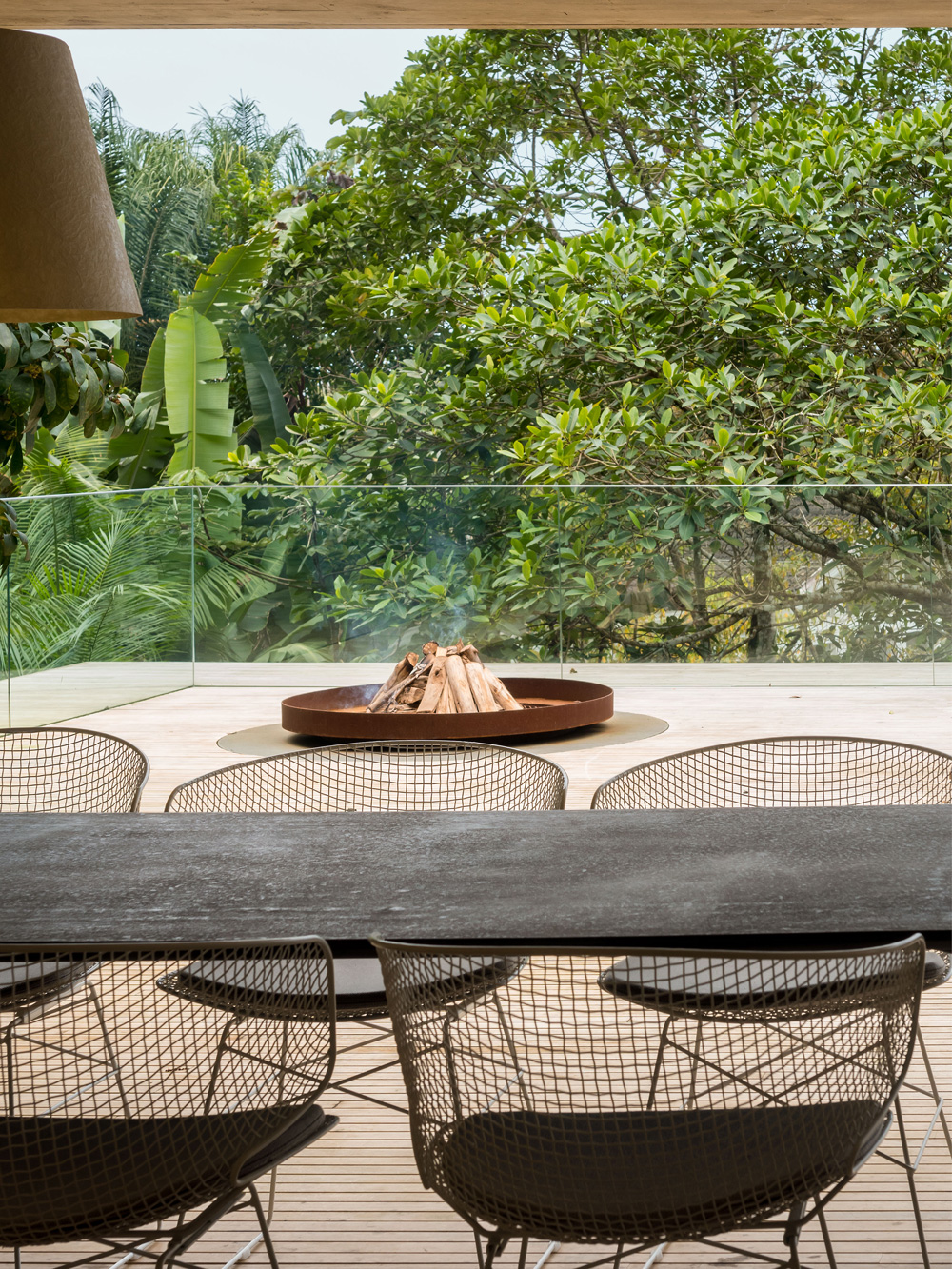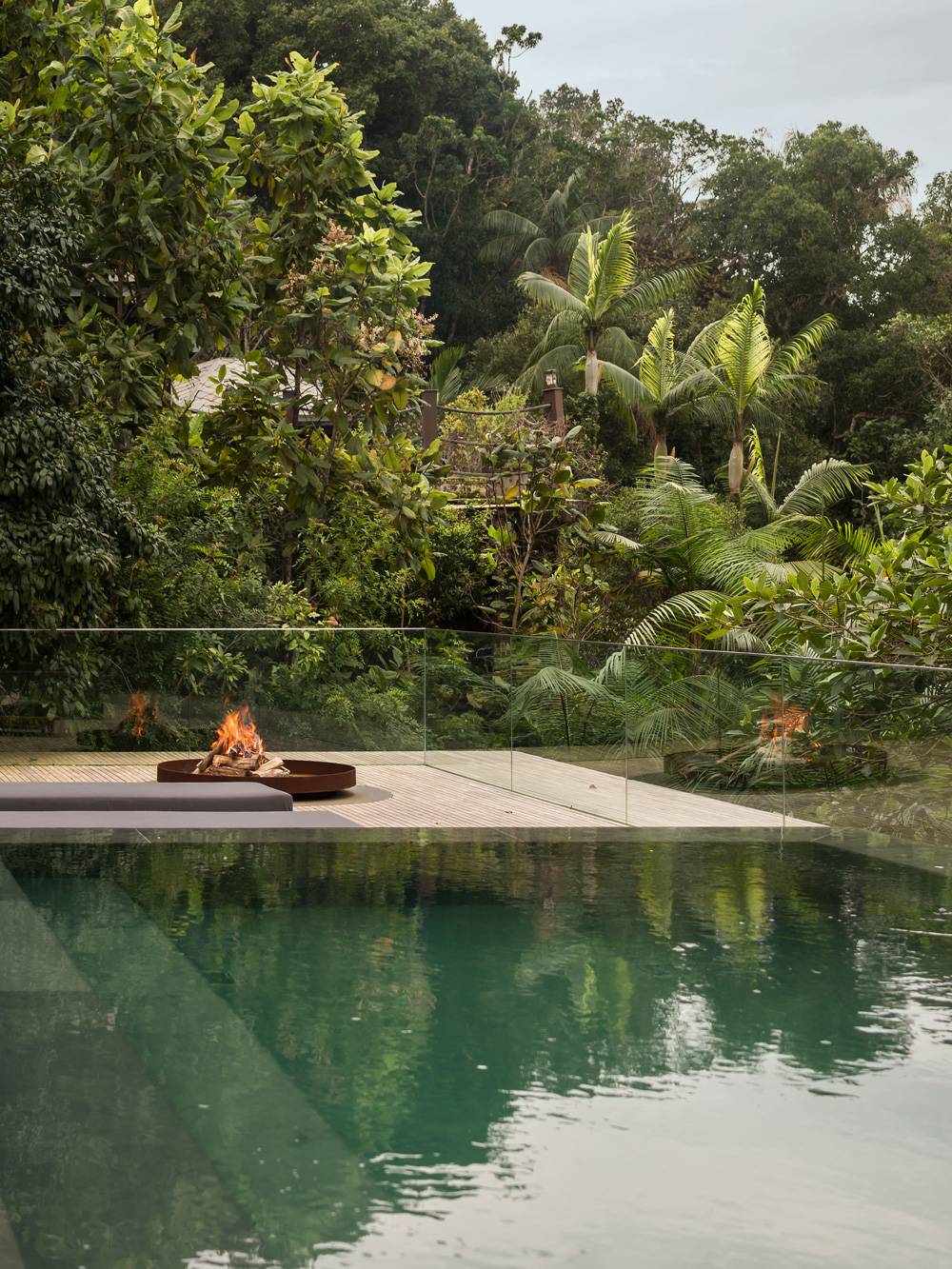 In what has been described as a 'fortress of solitude', the Jungle House sees the introduction of a house to an unmarked territory and the objective of the project has been optimised by connecting the ocean and incidence sunlight into internal spaces. In order to achieve this, the house sits elevated off the ground to provide unspoilt views of the surroundings, while the adjacent decking has been shaped to respect the lie of the existing land.
The house is even greater in the respect that it flips the structure of most houses on its head. For example, the infinity pool and social areas are on the roof, amenities, including kitchen and lounge beneath and bedrooms on the floor below that. The unique design creates a spatial sensation that exaggerates the principles of not only the house but also the surrounding landscape.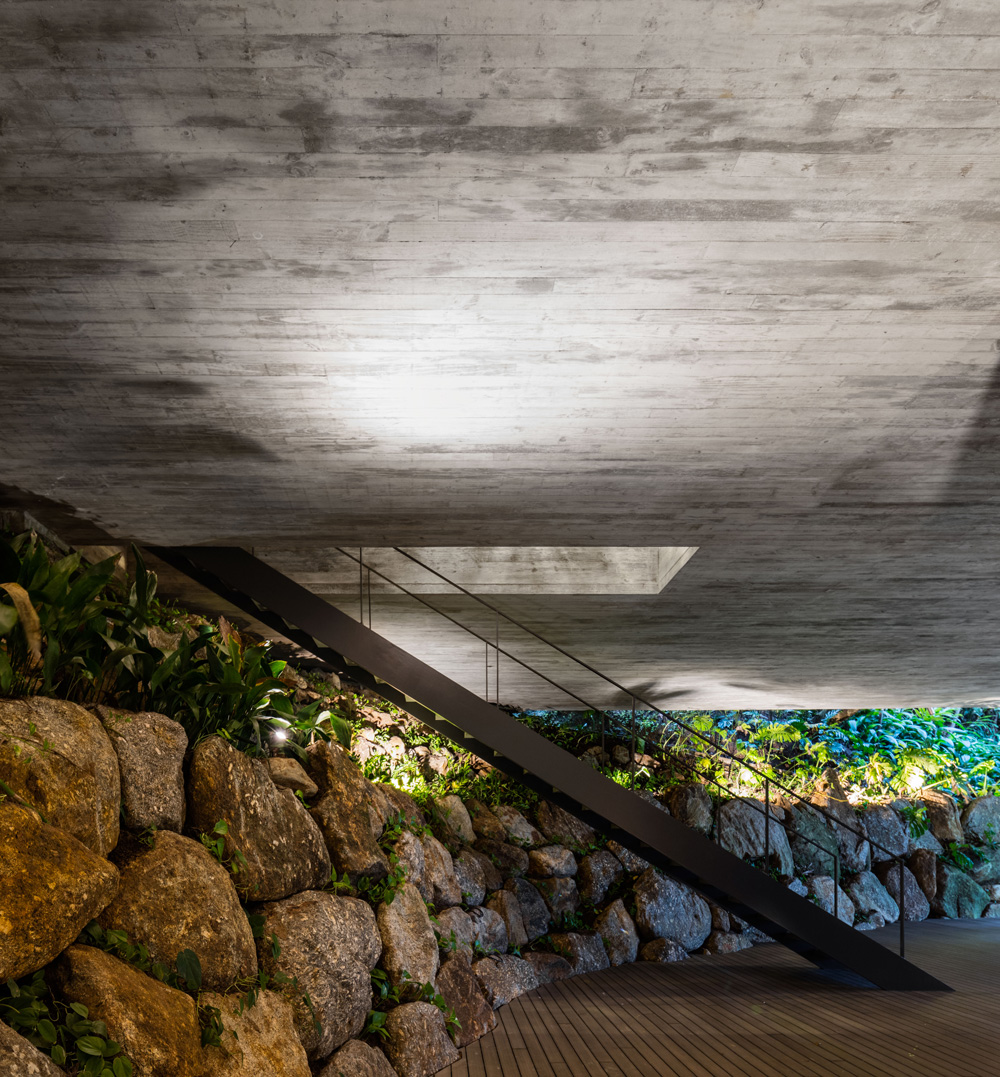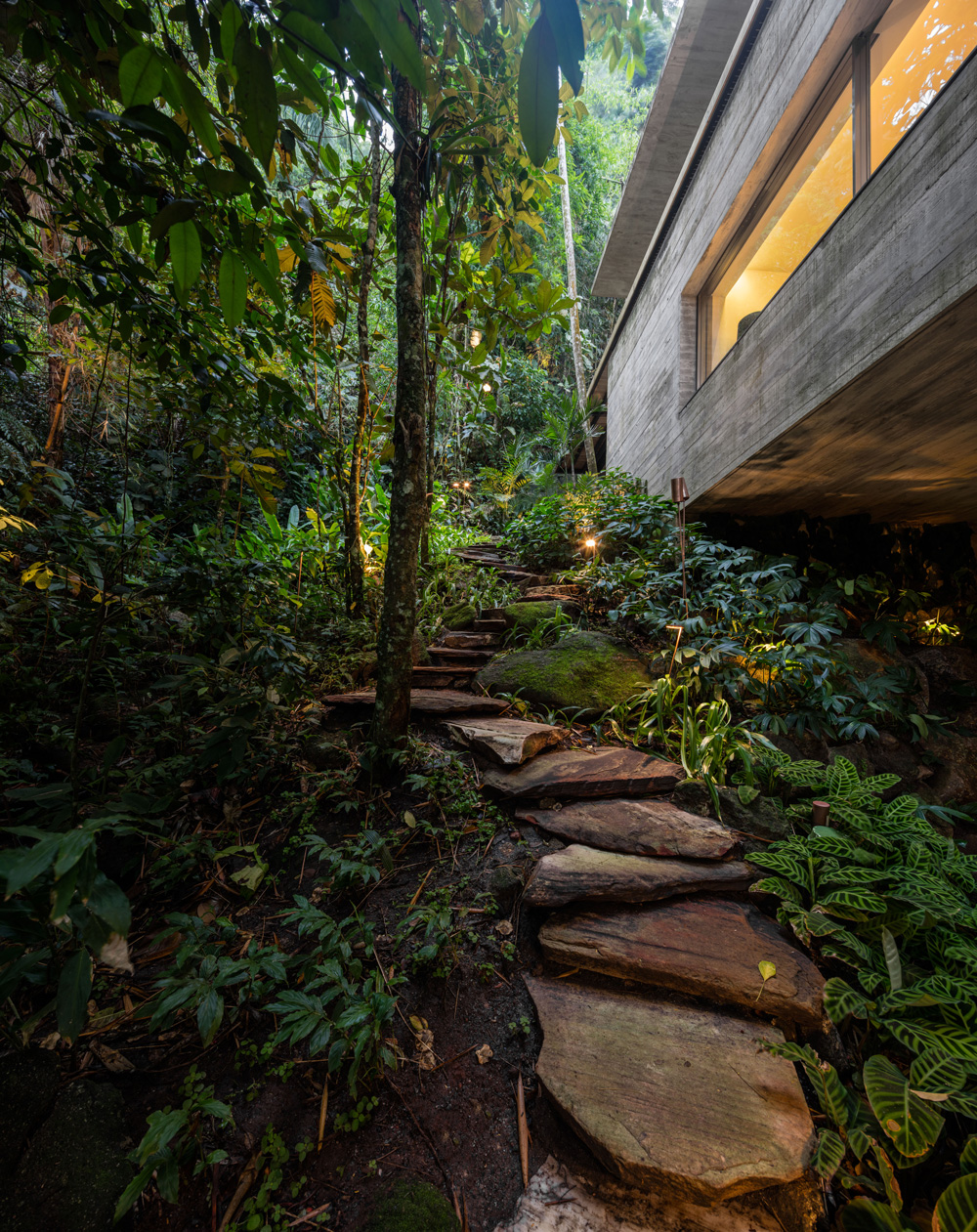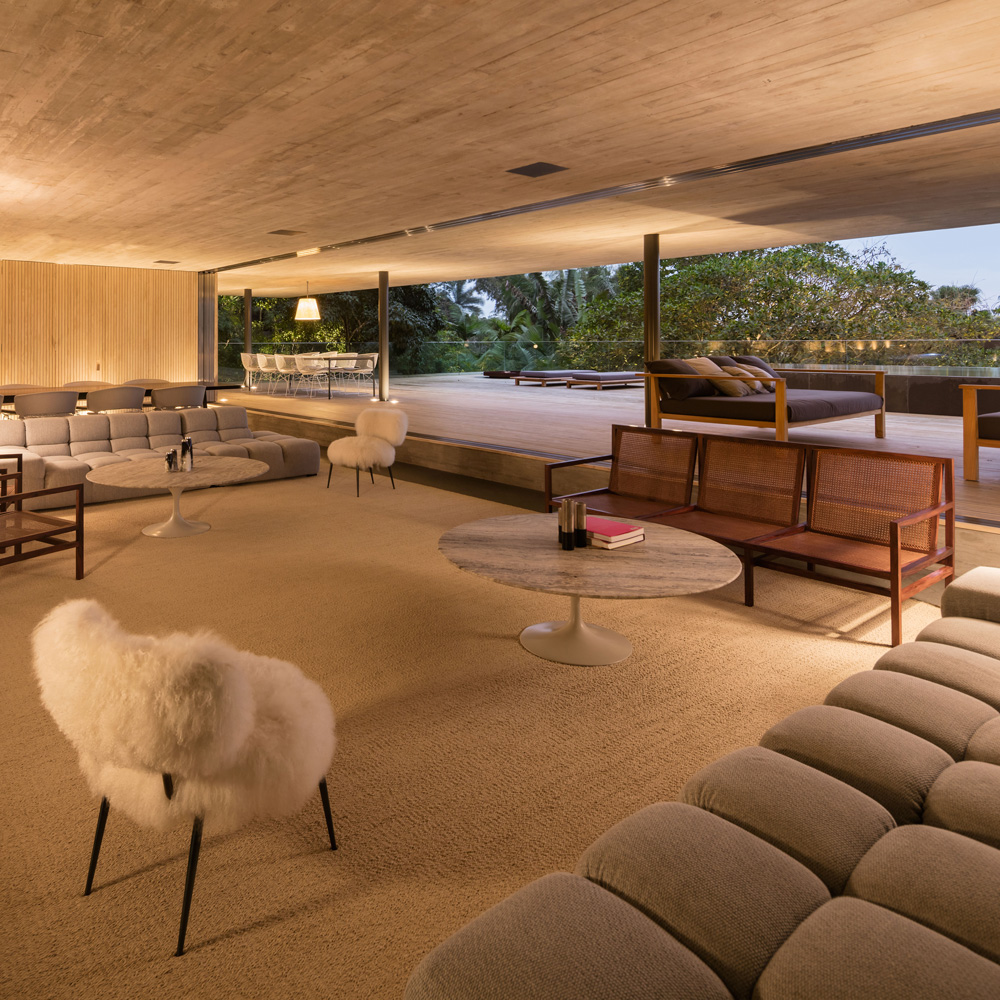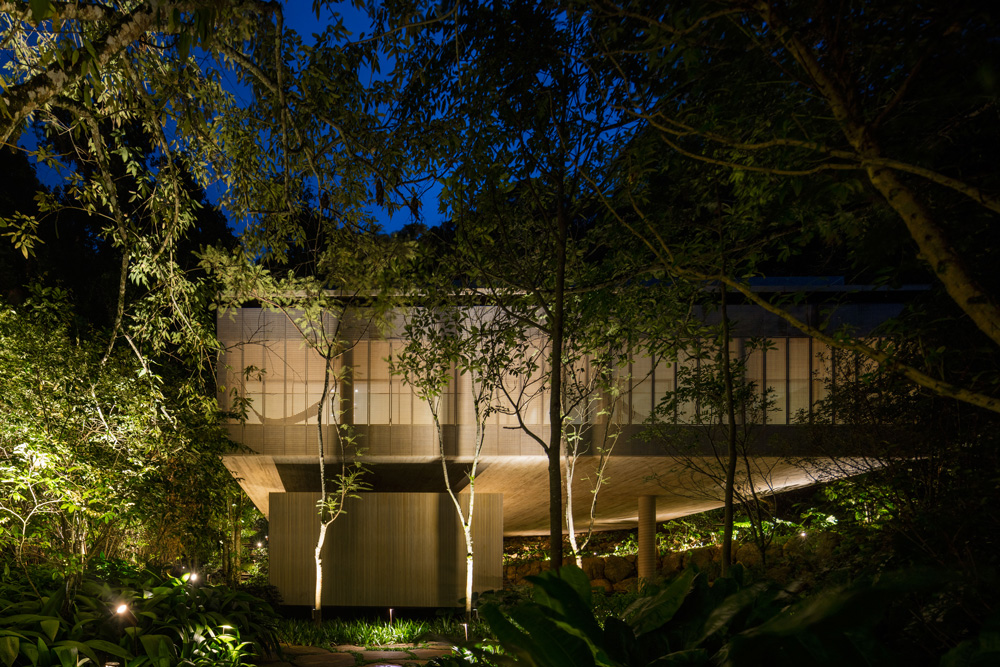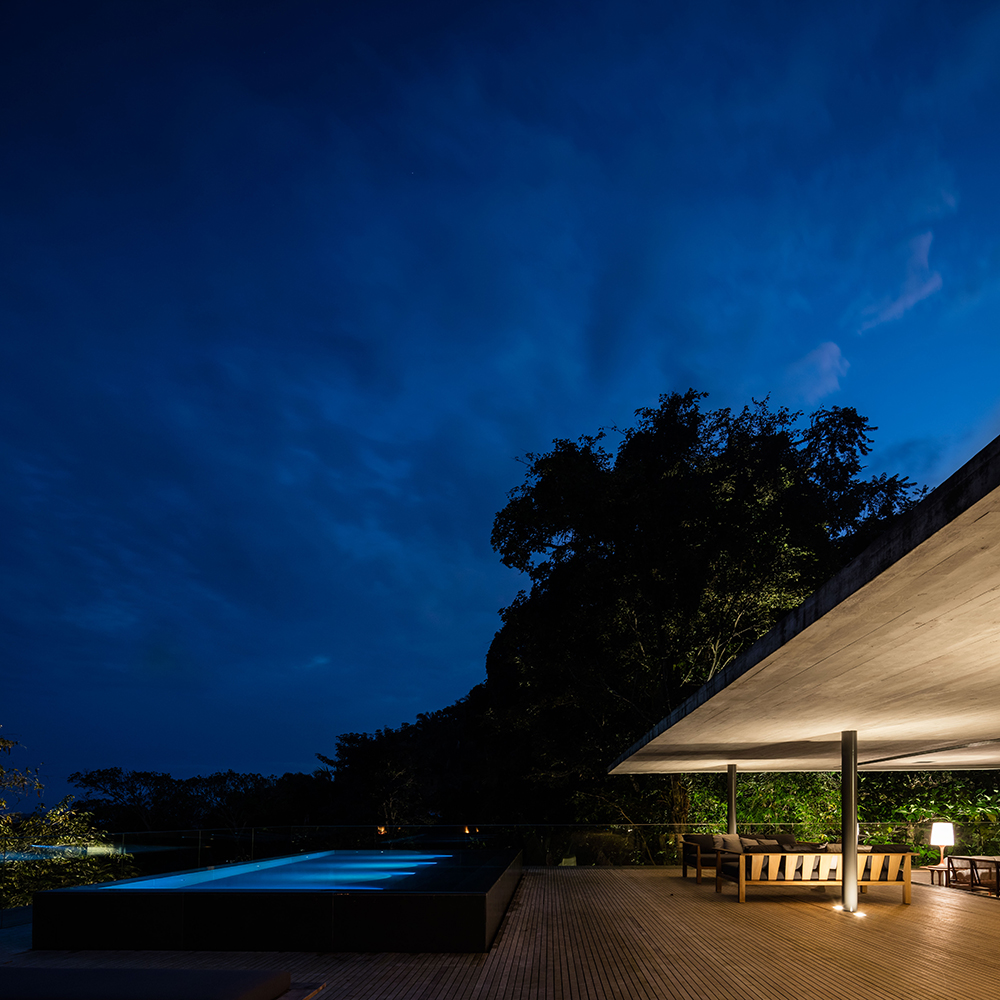 Take the tour of the property in the image gallery below and check out more projects from Studio MK27, such as the Mororo House, on the OPUMO Magazine.
Architecture: Studio MK27 - Marcio Kogan + Samanta Cafardo.
Interiors: Studio MK27 - Diana Radomysler.
Photography: Fernando Guerra | FG+SG