For many of us, the kitchen is the heart of the home. It's where all the magic happens — food is prepared, people gather, stories are shared. That's why it's important to create a welcoming and warm space where you, your family and friends will want to spend time. The good news, if you're looking to breathe new life into your kitchen, is that a complete overhaul isn't necessary. Subtle additions of new kitchen furniture and accessories will instantly revitalise your kitchen, saving you money and time. Scroll on for some of our favourite contemporary kitchen additions that will make just the right amount of difference.
Stylish kitchen additions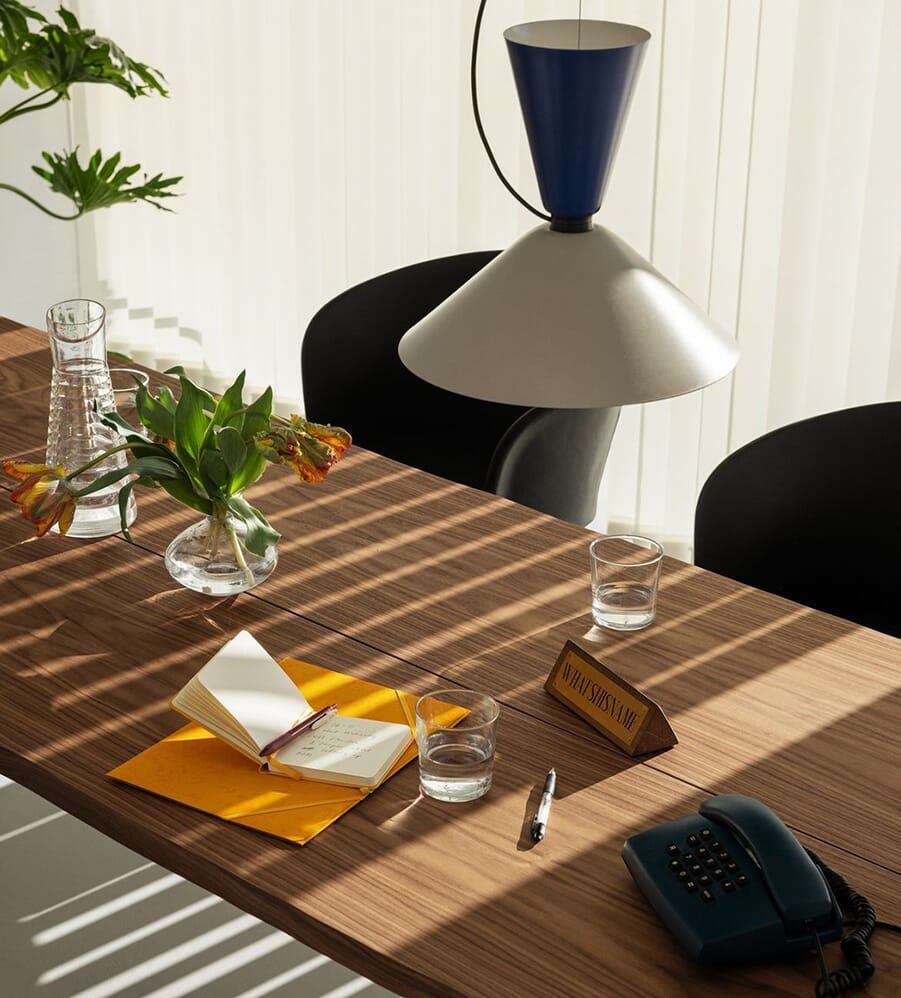 Hem Alphabeta Pendant Light Uno by Luca Nichetto
Swedish furniture powerhouse Hem joined forces with renowned Venetian designer Luca Nichetto to create the Alphabeta Pendant Light series, which features eight different shade shapes in eight powder-coated colours that equate to 1024 possible configurations. These bidirectional lights are stylish and versatile. Hang them singularly or in groups for an impactful installation.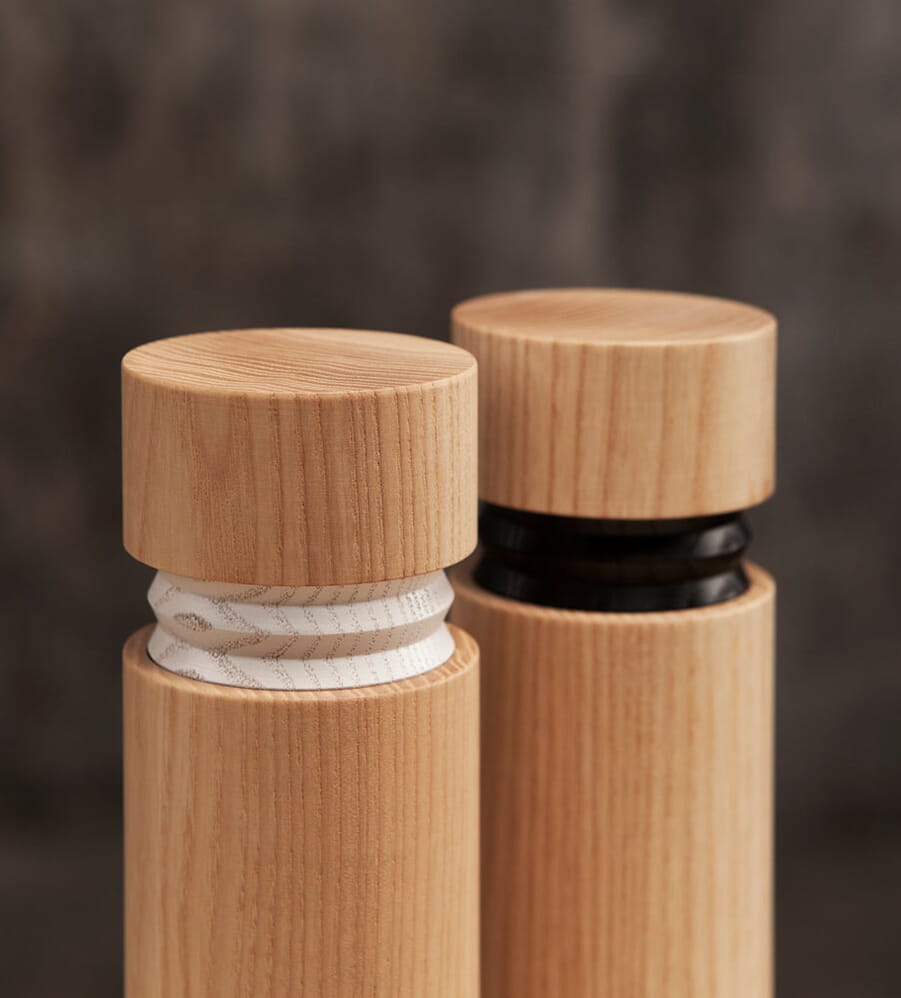 Vitamin Bellow Salt and Pepper Grinders
Vitamin specialises in bringing life and character to those often overlooked parts of the home, such as salt and pepper grinders. These beautifully crafted grinders are hand turned from solid, sustainably sourced European ash and protected with a natural oil for durability. Guaranteed to elevate your kitchen and dining room table.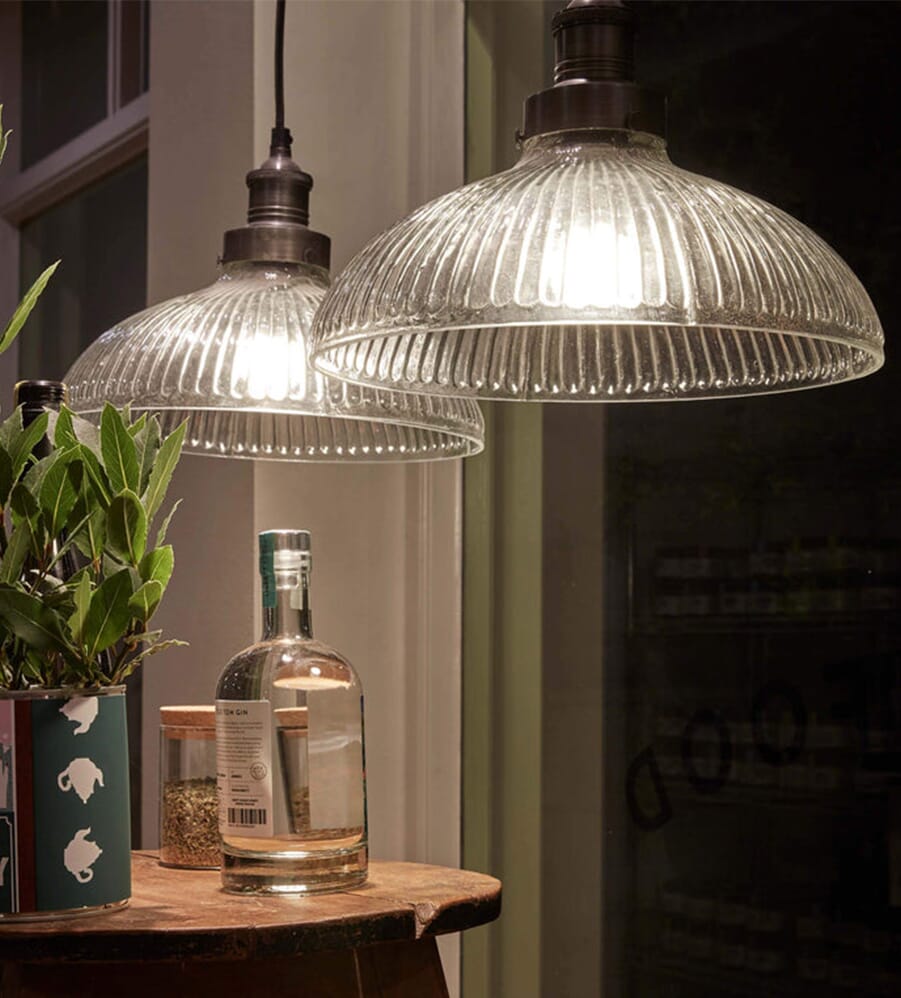 Industville Brooklyn Glass Dome Pendant Light
The right lighting is integral to creating the perfect atmosphere in any kitchen. Industville is our go-to for industrial-inspired lights that fuse vintage charm with minimalist contemporary style. The British brand's Brooklyn Glass Dome Pendant Light can be hung alone over a kitchen table or as part of a group.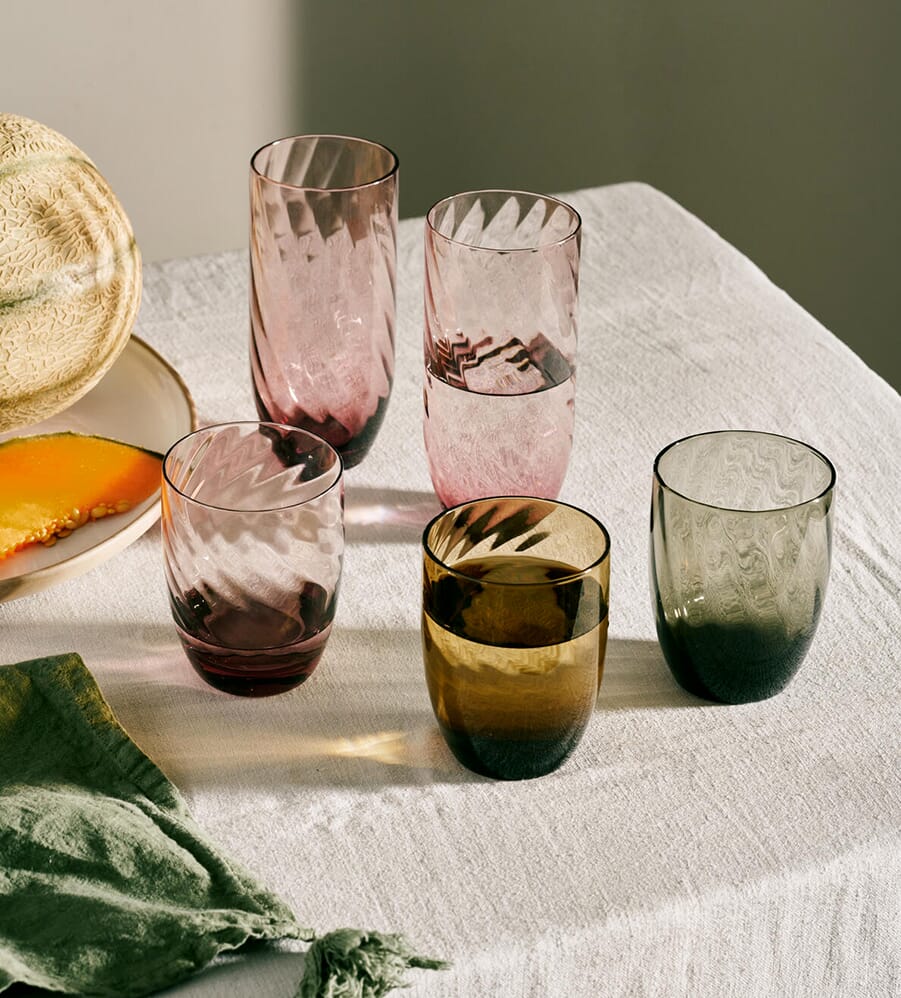 Soho Home Rosendale Highball Glasses, Set of Four
Designed for Soho House's DUMBO House and named after the Brooklyn Bridge towers, Soho Home's Rosendale highball glasses make for a unique addition to your glass cabinet. Crafted from smoke coloured glass with a spiral pattern, each glass is hand blown, which lends it unique variations in colour and form.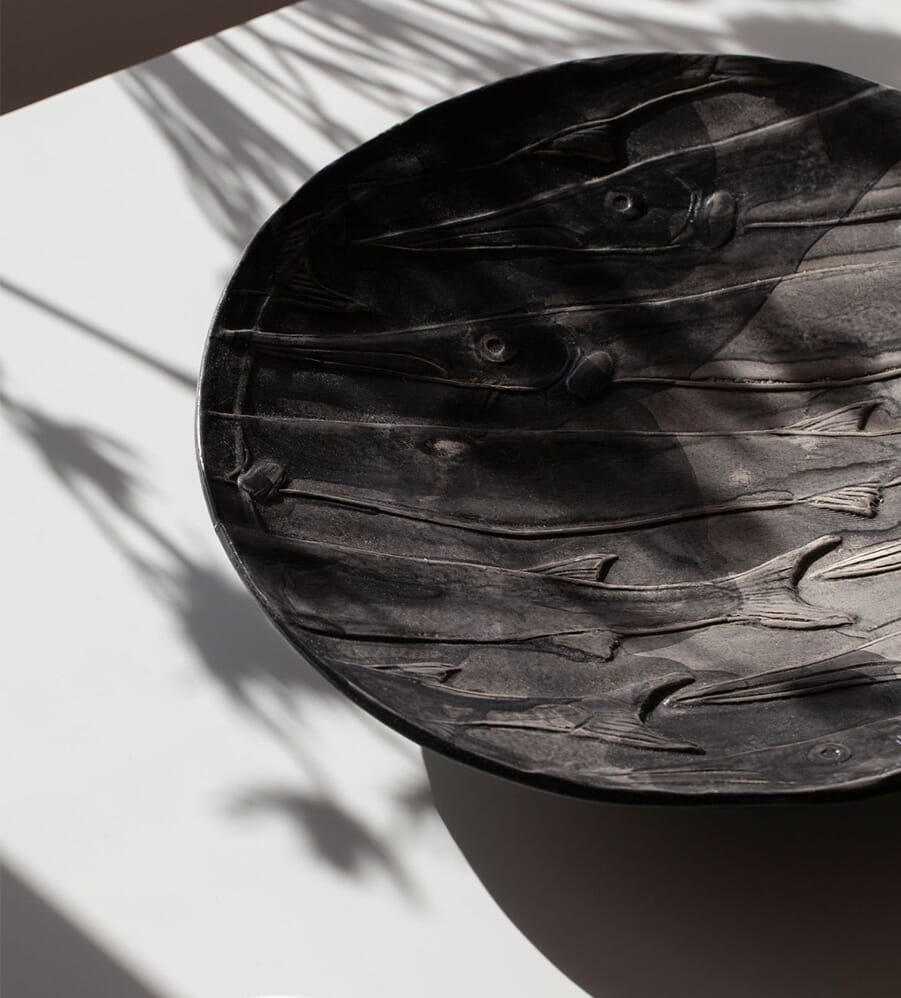 LOOPALU Fish Serving Plate 3
LOOPALU's fish plate series is inspired by the humble garfish, a creature that makes an annual journey to the Estonian island of Hiiumaa — where LOOPALU ceramics are carefully handcrafted. With no two pieces exactly alike, this plate is a unique addition to any tablescape.
These minimalist interior additions will make your home a calming sanctuary.
---
---