Year: 2007 | Engineer: La Motocicletta
Massimo Zincai's La Motocicletta is a custom garage hailing from Italy and founded on Massimo's long history in the world of motorcycle engineering. Having worked for marques like Aprilia and Moto Guzzi, Massimo has the know-how to produce seriously good-looking customs and it hasn't gone unnoticed.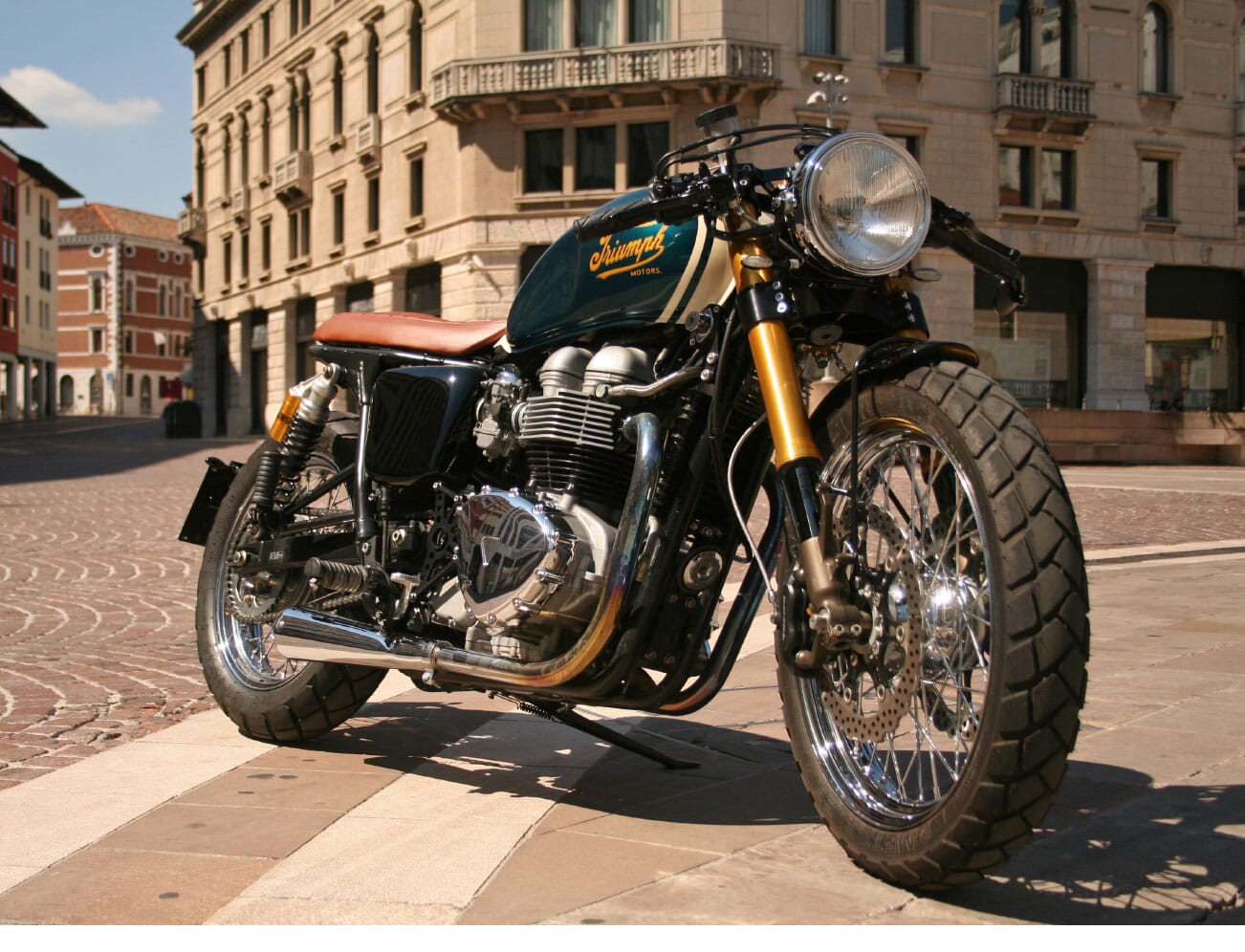 Beginning with a Triumph Bonneville T100 as a base, Massimo had to pull something out of the bag to make an improvement. His first move was to lower the whole bike by 40mm to get a lower centre of gravity and to really embrace the cafe racer silhouette. The bike's handlebars were dropped to encourage a lower riding posture.
The wheels of this motorbike act as a metaphor for the project as a whole. While the two brake rotors have a distinctively modern, racing aesthetic, the backdrop for the discs is a vintage-style spoked rim that reminds us of this bike's history. This custom lives in the '60s and the modern day all at once.
The real star of this show is the fuel tank. A sparkling turquoise base layer is topped by retro stripes and golden Triumph insignia. Most impressive of all is that this beauty took 14 clear-coat layers to ensure that there were no steps between each of the elements. This is just one example of Massimo's dedication and patience when it comes to customising iconic machines.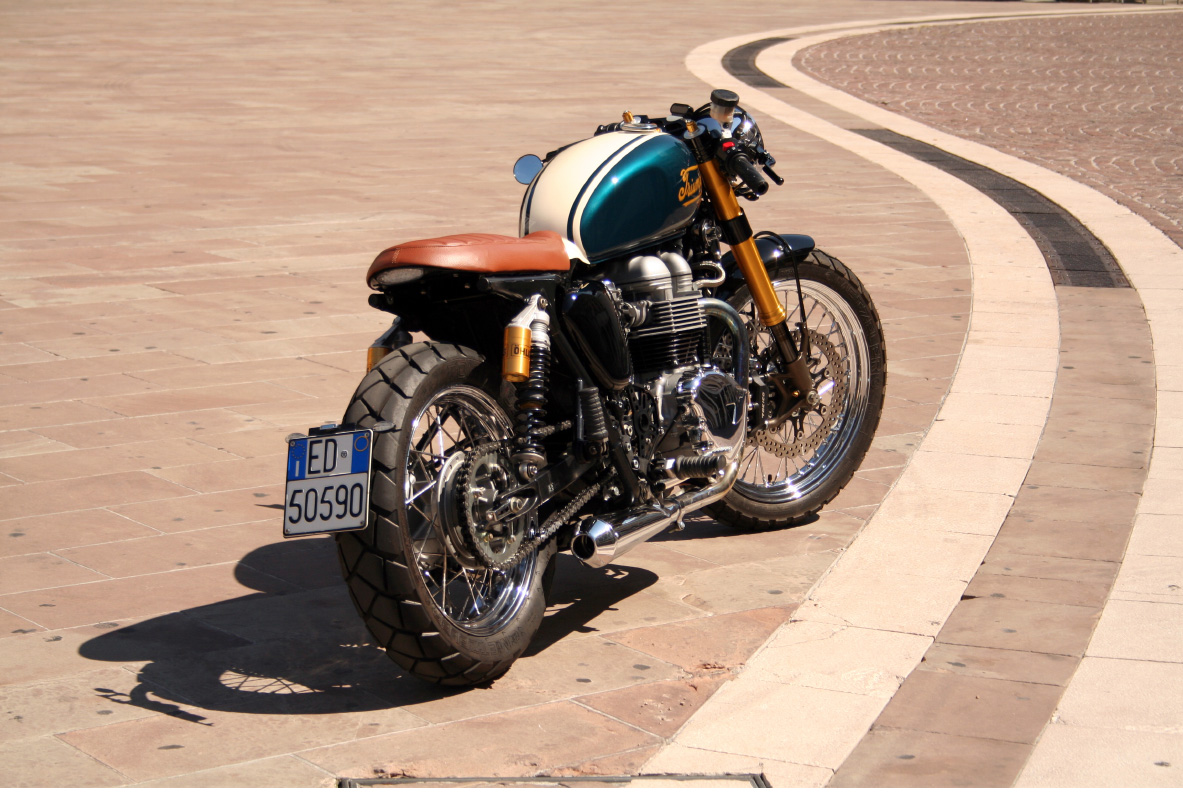 Photography courtesy of La Motocicletta.
For more La Motocicletta goodness, take a closer look at this BMW R80ST custom.