Project name: La Pedrera House | Location: La Pedrera, Uruguay | Completed: 2015 | Architect: Alejandro Sticotti
For an architect to design their own home requires a whole other level of dedication. Far more than just another job, it's a labour of love, a process that never really ends. At least that is the experience of Argentinian architect Alejandro Sticotti, who designed his own family holiday home — La Pedrera House — in the seaside resort of La Pedrera in Uruguay.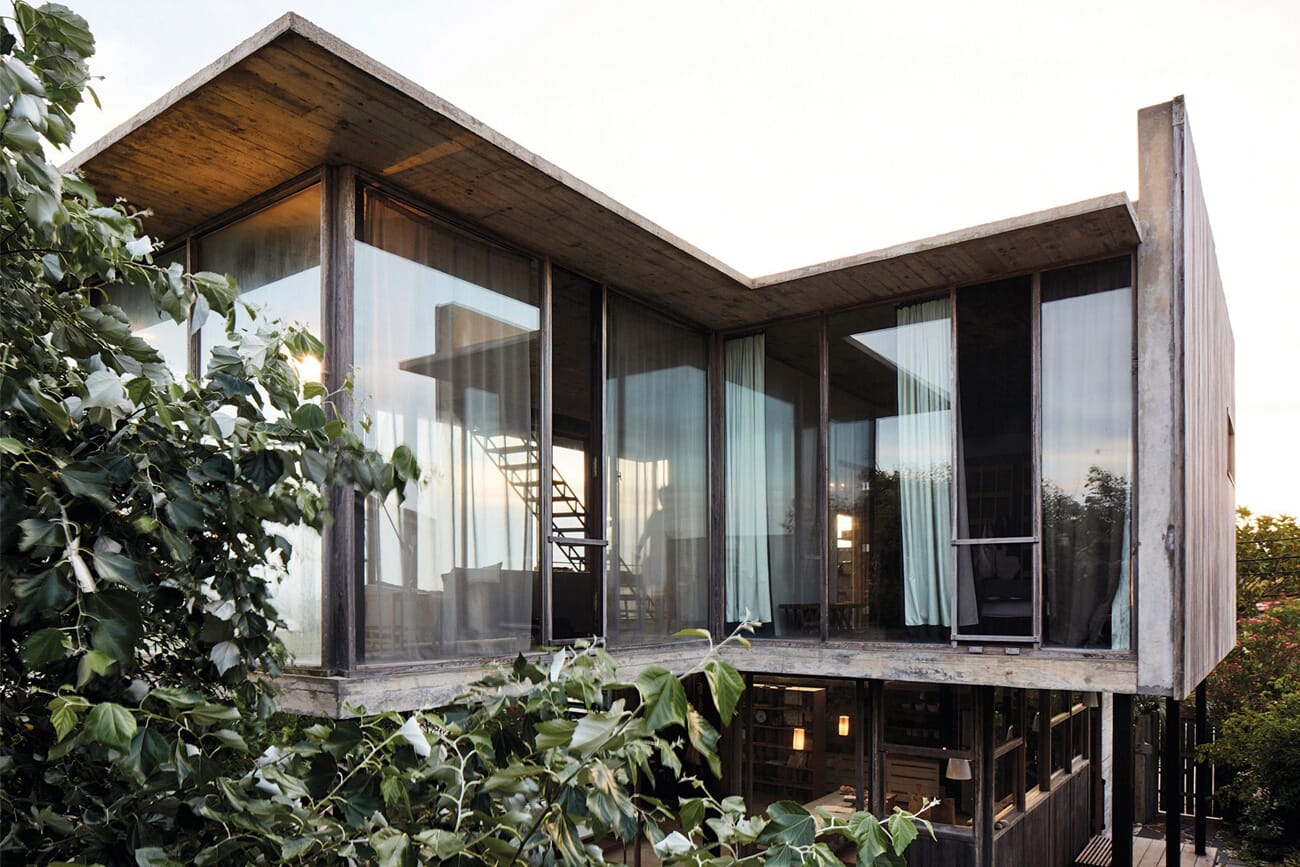 Sticotti and his family live in Buenos Aires, but visit La Pedrera often. It's where they "relax, go to the beach, cook, read and paint," Sticotti says. "We used to spend all our summers there in the last 20 years, and as soon as I found this land it was love at first sight," he explains. "The land is located in the centre of this small town. It is a 5 minute walk from the beach. It is really beautiful."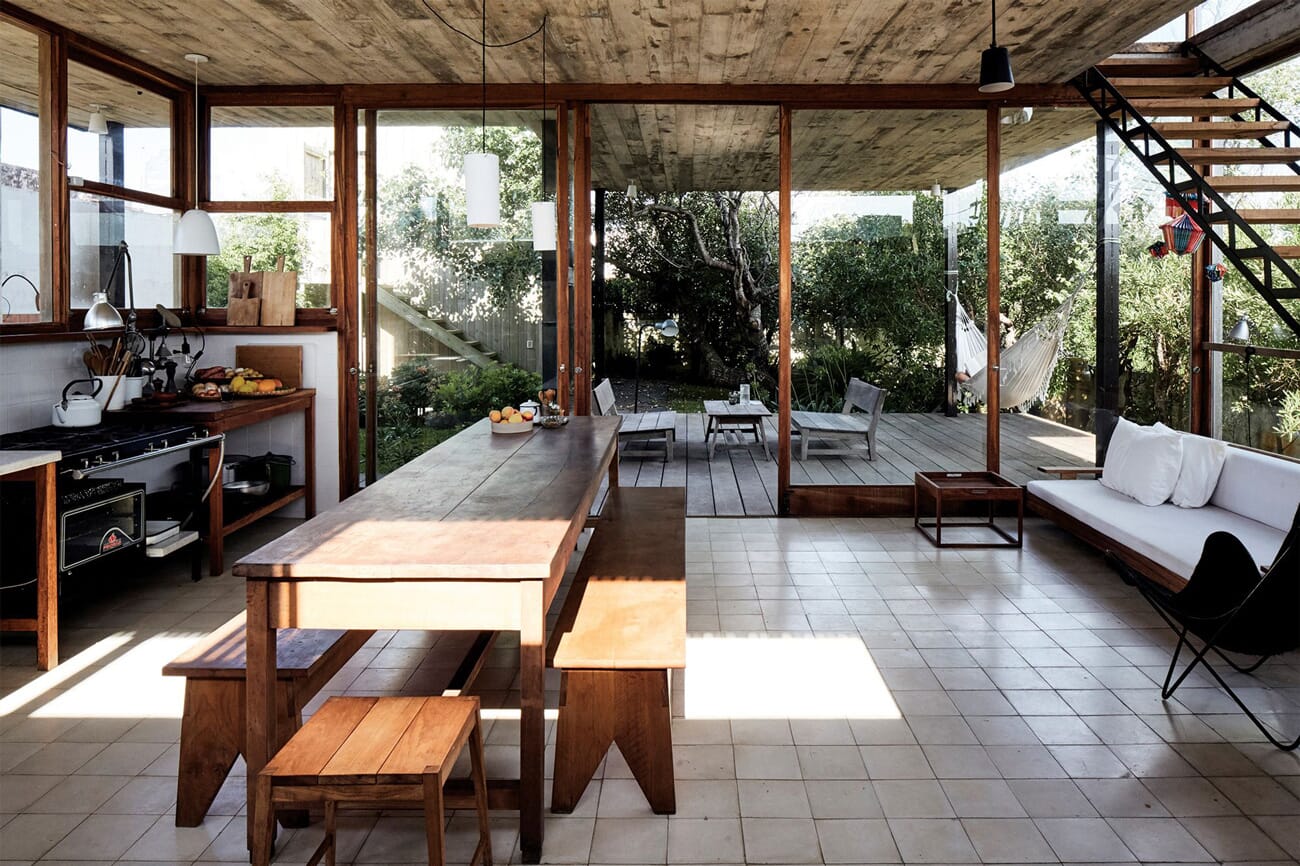 To make the most of the stunning location, Sticotti oriented La Pedrera House to face the ocean. The home, constructed from a combination of concrete and wood, is spread over two floors. The ground floor encompasses a spacious kitchen, dining area and deck, and the first floor contains the living room and master bedroom, with incredible sweeping sea views. In the backyard, a guest house contains two additional bedrooms, each with their own bathroom. Floor-to-ceiling glass windows throughout the house swathe each room in natural light.
"The whole house was custom made," says Sticotti. "Not only the furniture, but also the frames, the stairs, the railings, everything is craft." All the furniture was designed by Sticotti's own Buenos Aires-based architecture firm STICOTTI and then shipped to Uruguay.
---
---
While the house was technically completed in 2015, Sticotti is always making slight adjustments. "It's hard to say we finished when you're the architect of your own home," he says. His wife Mercedes, a graphic designer, is responsible for bringing life to the home with her unique finishing touches.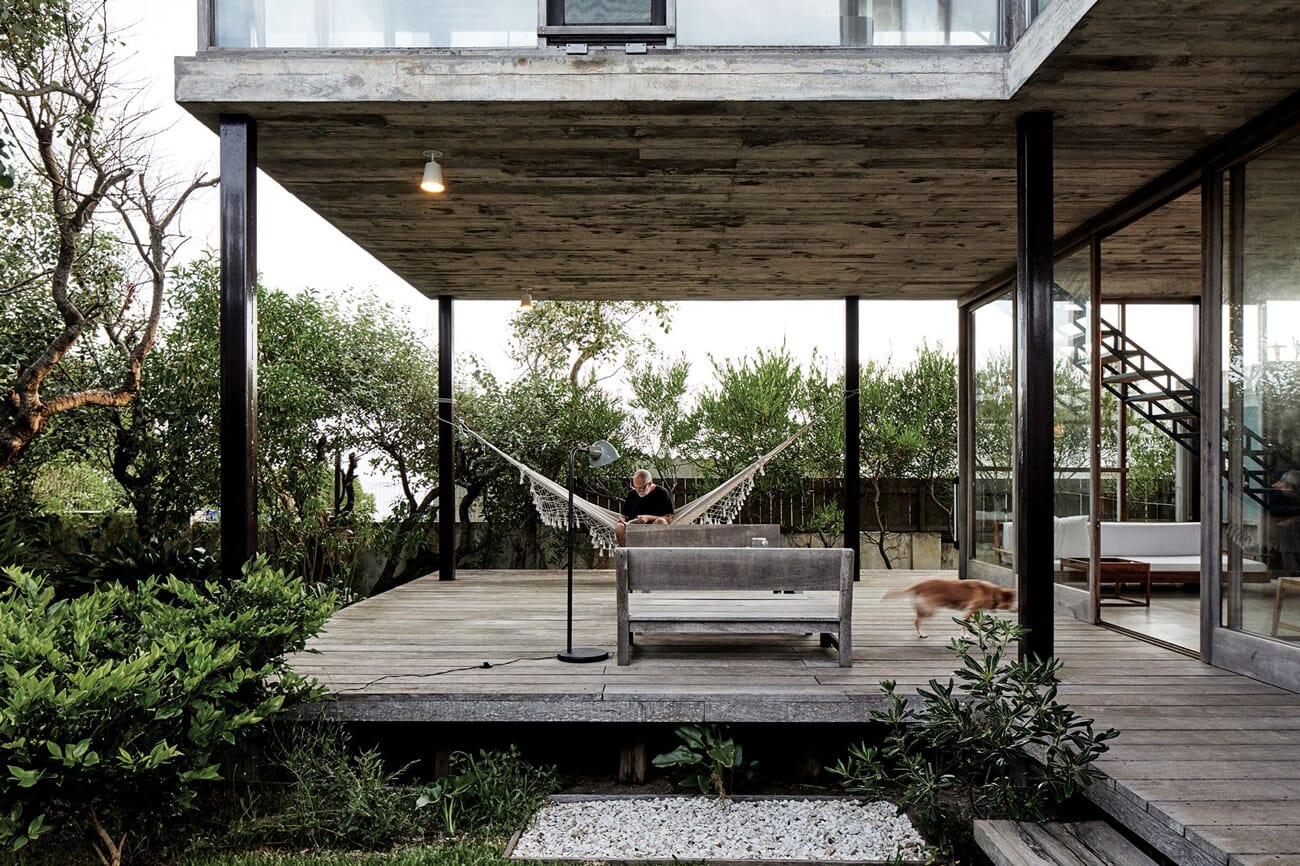 All photography courtesy of Cristóbal Palma.
Liked this? Check out this airy family home in Buenos Aires.
---
---