Project name: Black House | Location: La Plata, Buenos Aires, Argentina | Completed: 2019 | Architects: Estudio V2 Arquitectos
V2 Arquitectos' Black House offers a perfect example of how space can be optimised to engender contact with nature. The Argentinian architecture firm have managed to perfectly combine a range of contrasting elements — dark and light materials, lush green vegetation and concrete — to create a modern home that encourages flexible and free movement and brings the outdoors in.
The airy family home, located in a town just outside of Buenos Aires called La Plata, was completed by V2 Arquitectos last year on a plot of 800 square metres. Outdoor living spaces, a wall of green plants at the front of the house and the use of charred wood contributes to fulfilling the client's request of a space in harmony with nature.
Exposed concrete throughout the house offers a rugged contrast to the more natural elements. The ground floor is made up of a 13 square metre concrete slab that houses an open plan living room, dining table and kitchen. Black kitchen cabinets and a black kitchen island base make a statement against the pale wood dining table, shelving units and island counter.
---
---
Up a set of wood stairs with a black frame, a wooden prism contains three bedrooms, each with white walls and hardwood flooring. Reinforcing the house's fluid interior-exterior relationship, all bedrooms open up onto a green terrace through large glazed panels.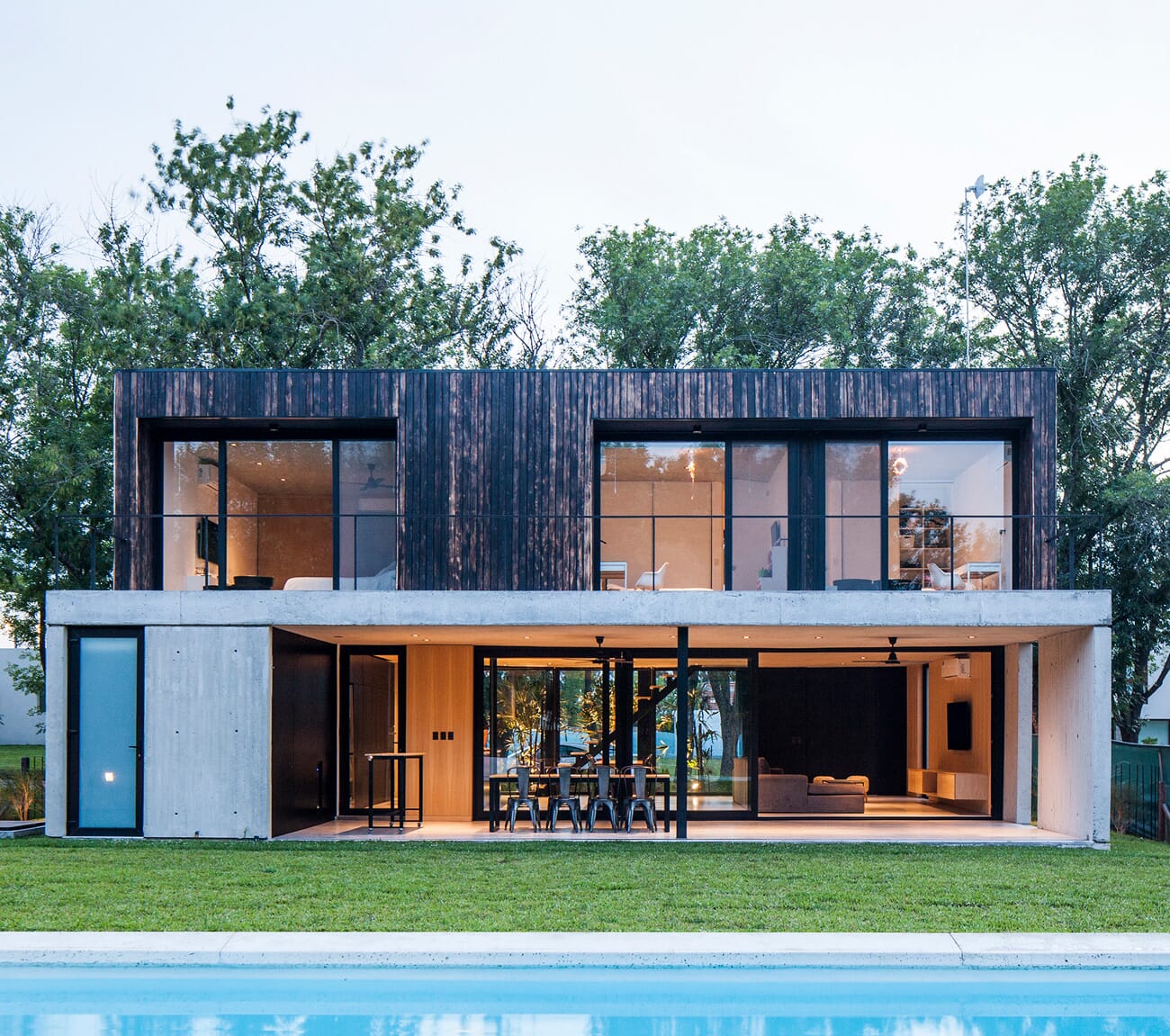 Images of Black House courtesy of Alejandro Peral.
Read about a modern home in California that makes the most of its natural surrounds.
---
---