The principals of feng shui meet the traditions of a Mexican hacienda to create a serene and luxurious residence outside the city of Zapopan. Architects CDM Casas de México were charged with melding Eastern practices with those of Mexico itself in this highly contemporary update of a country home.
A fountain welcomes guests to the free flowing ground floor and a central indoor patio housing a Magnolia tree, past a staircase with a metal rail, on to a living room where a wood cube conceals a bar and outdoors to a fire pit completing the fundamental elements of water, earth, metal, wood and fire.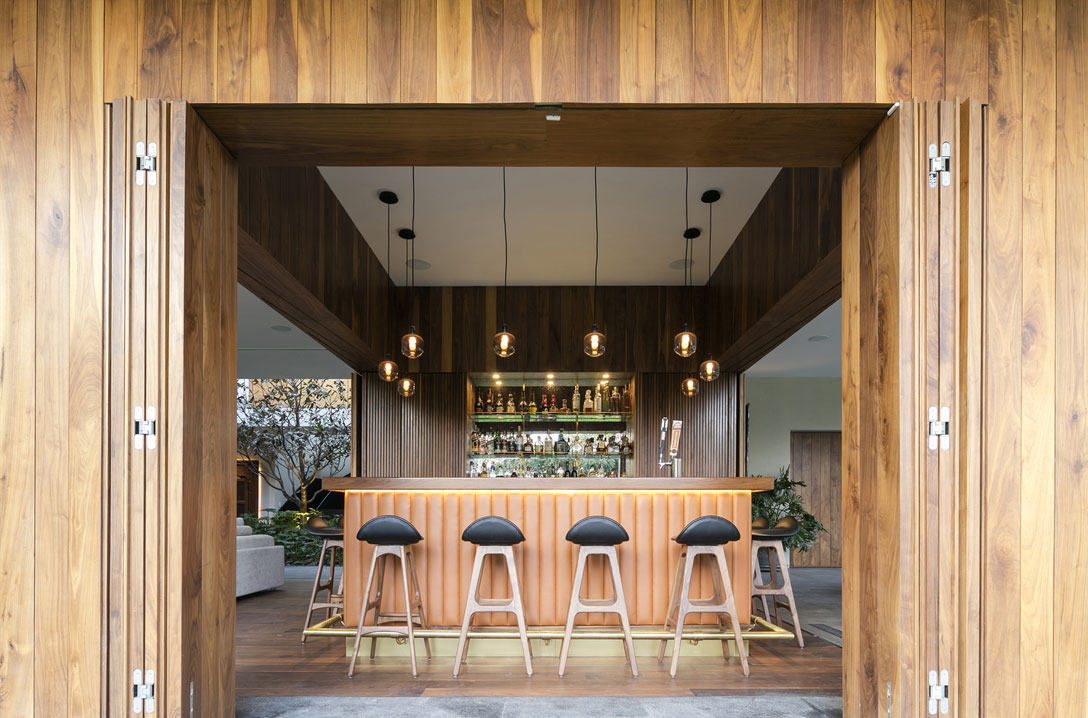 The integration of these elements is seamless, allowing the generosity of the ground floor's entertainment areas, with sliding doors that disappear into the walls, to be the compelling narrative of this relaxed home. Stone finishes contrast with wood panelling. Rendering used earth excavated from the site to create a unique colour tone.
The owners' antique collection is offset by contemporary furniture classics. First floor private areas, including a marble floored kitchen, look out into the tree canopy. A library's dark shelves are punctuated by a floor to ceiling window.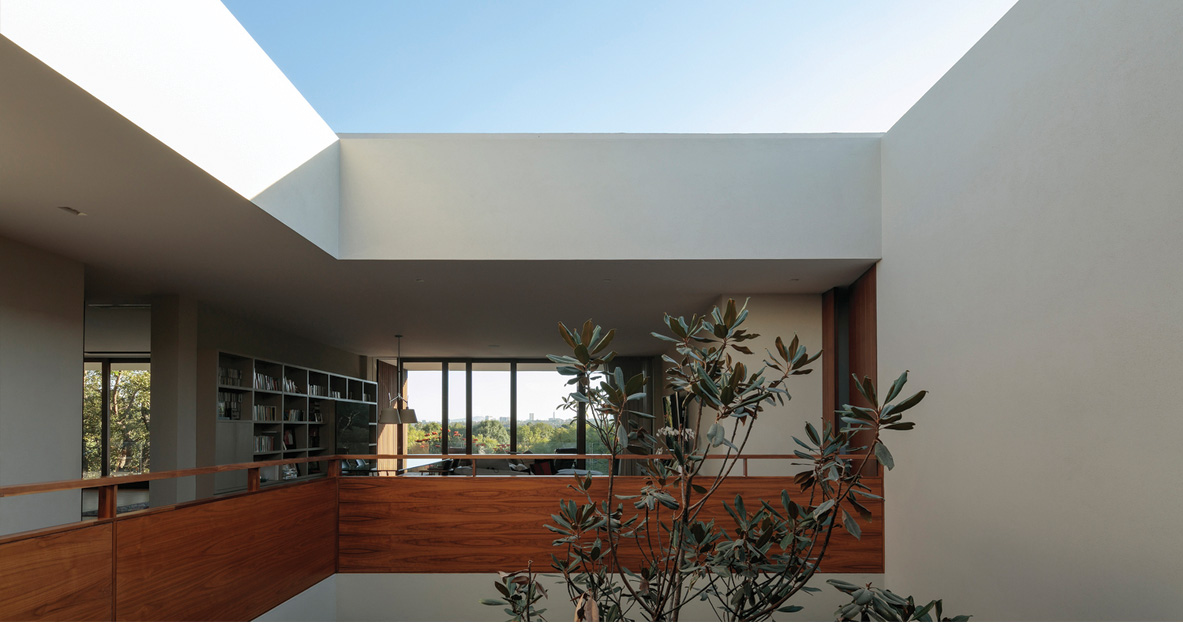 If you're on the hunt for even more of the finest Mexican architecture then you need to see the jungle-escape of the Tulum Treehouse on the Caribbean coast of Mexico.