Project name: Lake House | Location: Lake Türlersee, Switzerland | Architect: Wafai Architecture
Located on Lake Türlersee in Switzerland, Wafai Architecture's Lake House is designed as a holiday home for a small family consisting of a couple expecting a baby. Unfortunately the project could never be carried out as the client encountered difficulties acquiring the land.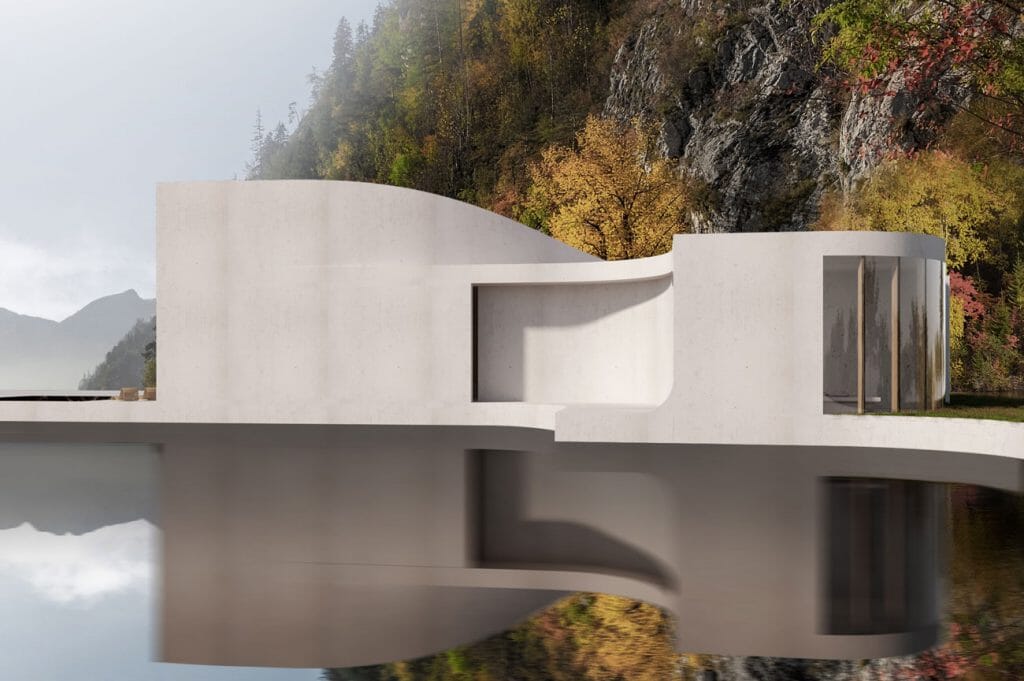 After studying the area online, Wafai Architecture decided to visit the area out of fascination for the location's nature. This visit laid the foundations to follow through the design as a purely creative exercise. 
The inspiration for Lake House came from studying the site's features and gently contrasting them  sometimes or emphasising them at other times. The striking, dynamic form of Lake House stands in subtle contrast to the lush forest that surrounds it. 
The flowing lines of the project, such as the wall which gradually transforms into a roof, drive the viewer's eye to the forest and gently merge the house with its surroundings without impacting the sky, forest or lake. 
---
---
One of the main elements of Lake House is movement. The house progresses from the entrance all the way through to the final, glazed facade. Windows follow the winding evolution of the property from start to finish, promoting a sense of limitlessness between interior and exterior.
Lake House is designed using natural curvature so as not to stand out within its context. The project would be particularly difficult to tell from its natural environment during winter. In part thanks to the choice of materials. Casted concrete blocks are covered in plaster and complemented by touches of wood to create the colour variations of the space.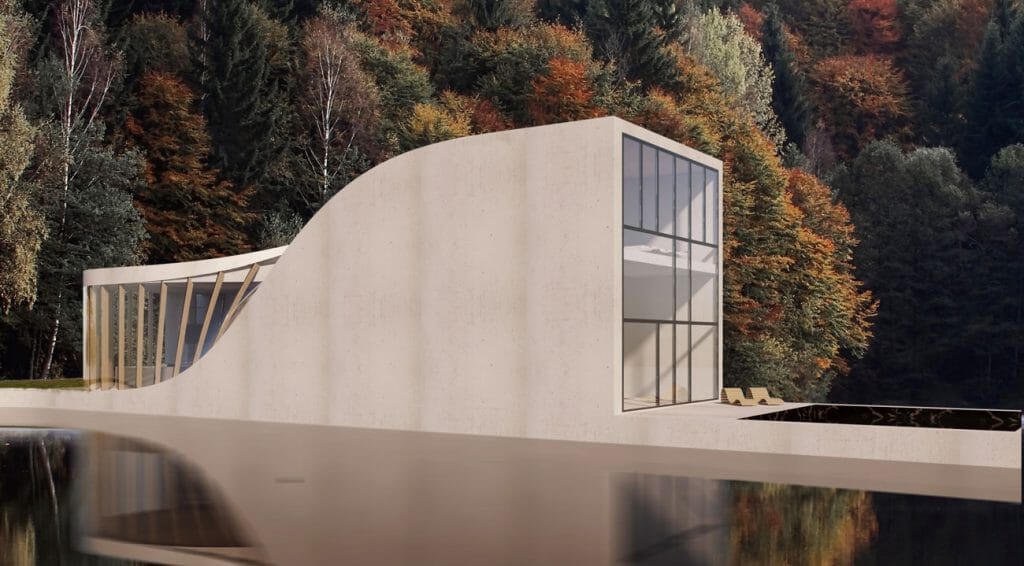 Images courtesy of Wafai Architecture.
Project Ö is a self-sufficient lakeside project located in Finland.