Project name: Project Ö | Location: Finnish Archipelago | Completed: 2019 | Architect: Aleksi Hautamäki
Aleksi Hautamäki together with his partner Milla Selkimäki designed and created Project Ö, a summer cabin in the stunning Finnish Archipelago. The project is named Ö because 'Ö' means 'an island' in Swedish. The five-acre island that it refers to was bought by Milla and Aleksi two years ago and has since been the site of this construction.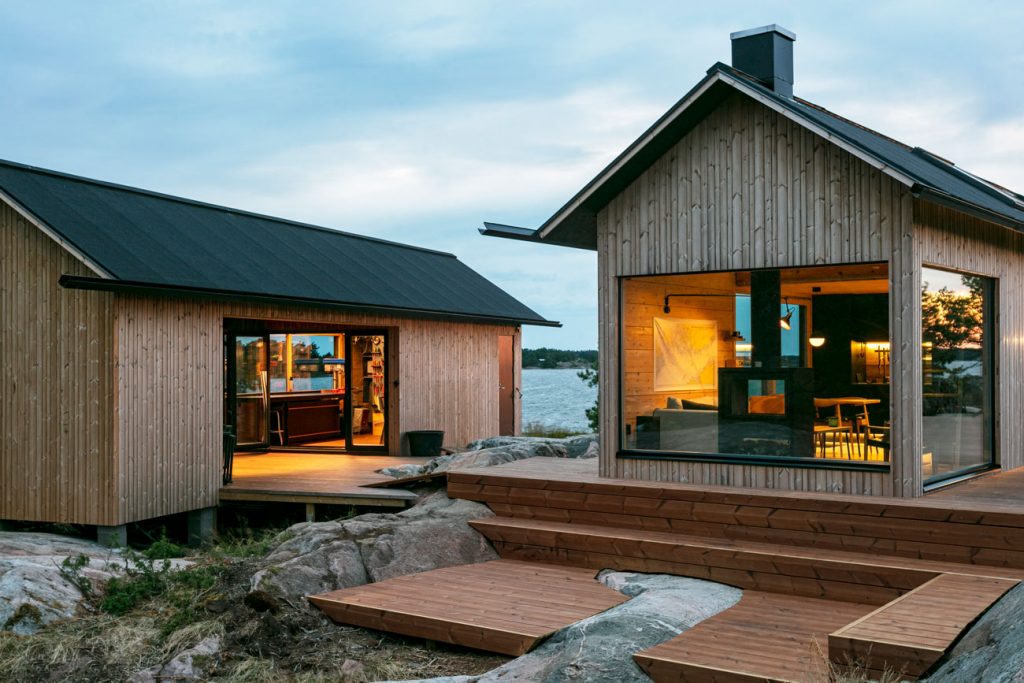 Project Ö pays tribute to the buildings traditionally found throughout the Finnish archipelago: gabled roofs, long eaves, extended gutters and vertical cladding characterise the style.
Shaped as two long, slender lines, the cabins allow for large window space as well as a range of uses. For example, one end of the building can be used for evening drinks while the other end houses the children's bedrooms.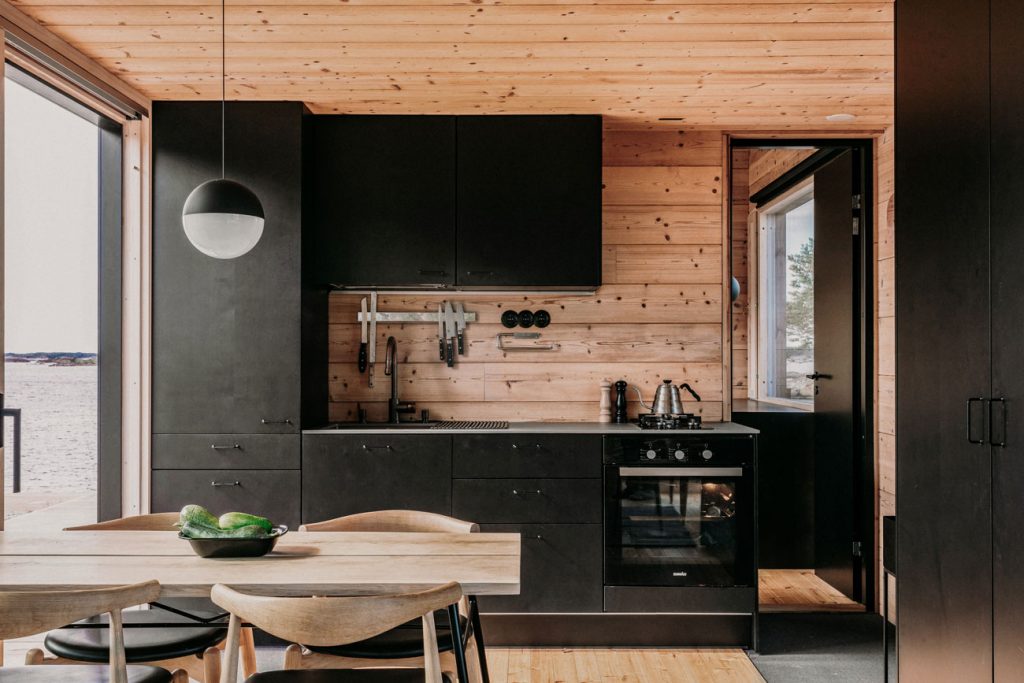 Project Ö amounts to only 70sq.m. in total but sleeps ten adults comfortably when needed. This is thanks to a highly minimal approach to the interiors – every space contains all of the necessary components using as little space as possible through intelligent management.
---
---
The island is totally self-sufficient, using solar power for energy and filtered sea water for drinking water. The houses both have running water, flushing toilets, heating, air-conditioning and a modern kitchen. One sauna stove system provides underfloor heating as well as the hot running water for the property.
This property shows the possibilities of self-sufficient living and exemplifies the fact that it needn't mean sacrifice. At once extremely utilitarian in its spatial design and luxurious in its features and aesthetic, Project Ö is a guideline for future projects.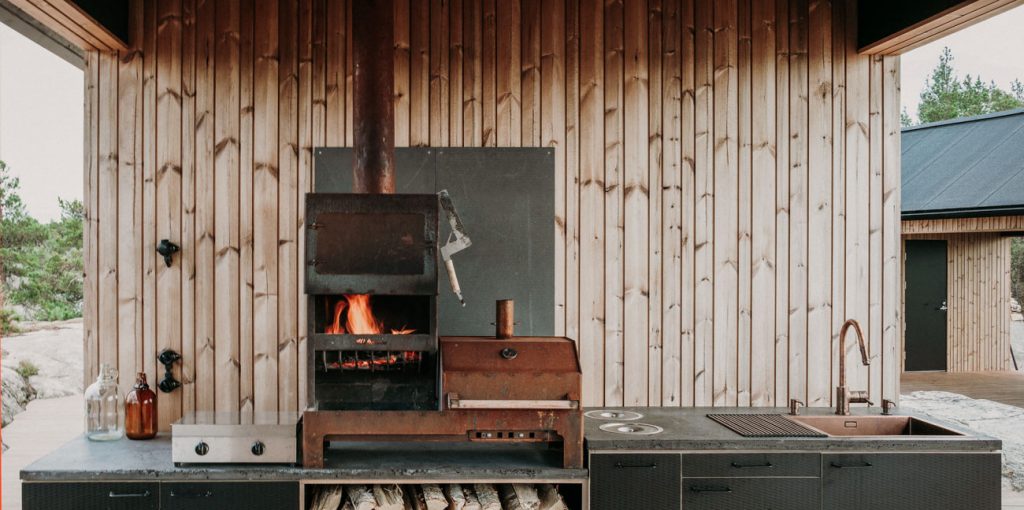 Photography by Archmospheres.
These striking Corsican Deer Observatories show the power of architecture in aiding the environment.