Project name: Corsican Deer Observatories | Location: Corte, France | Completed: 2018 | Architect: Orma Architettura
The Corsican deer, a species that disappeared in 1969, is now growing year on year thanks to a successful reintegration program led by the Corsican Natural Regional Park in 1985. As we reach the second phase of this project, there's a call for facilities to provide information and to educate locals on the fragility of the species. Orma Architettura's answer comes in the form of Corsican Deer Observatories.
These vertical wooden structures are made of local wood and epitomise the idea of architecture at the service of nature. One of the keys to this project is that the observatories were never intended to be invisible, but instead to stand respectfully and unobtrusively in the Corsican hills.
---
---
The Corsican Deer Observatories are built by local artisans and are each adapted to their specific locations. Each observatory adapts fluidly to the ground beneath it, which is usually a rock bed. Carefully finished bases ensure that the wooden slats extend down to slot precisely over the rockface. As well as this, the heights vary in order to offer specific views of known hotspots.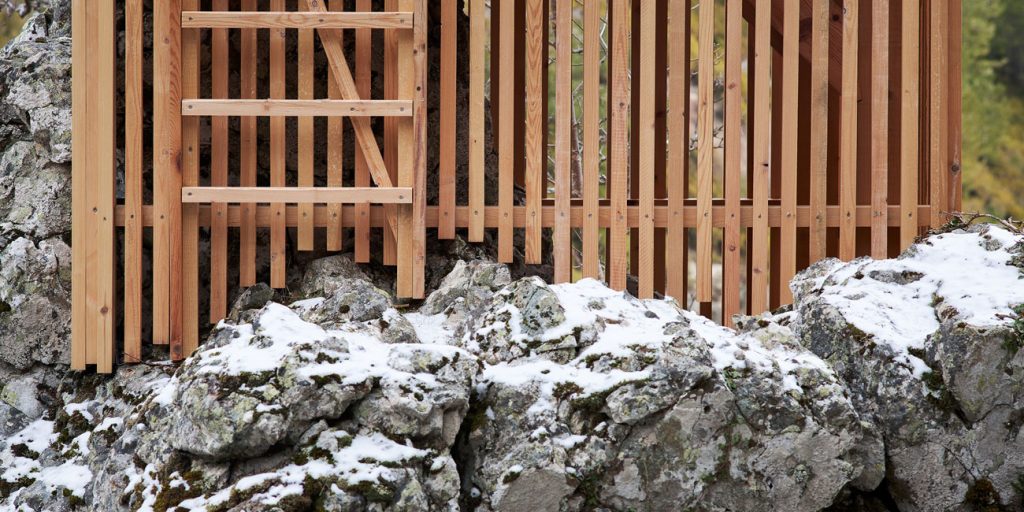 Slatted walls are designed to prevent deers from seeing the people inside the Corsican Deers Observatories. As well as having a practical explanation, the slatted walls ensure that these structures have as little impact on the environment as possible.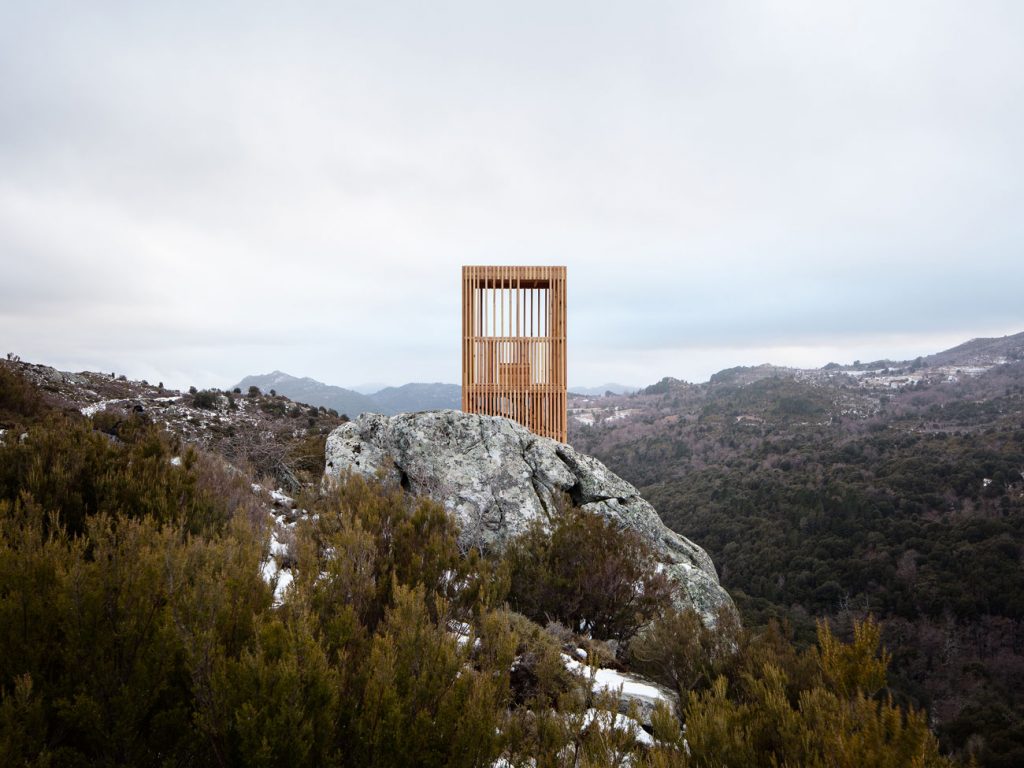 Photography by David Giancatarina and Julien Kerdraon.
Dune House suggests a bright future between technology and nature.
---
---