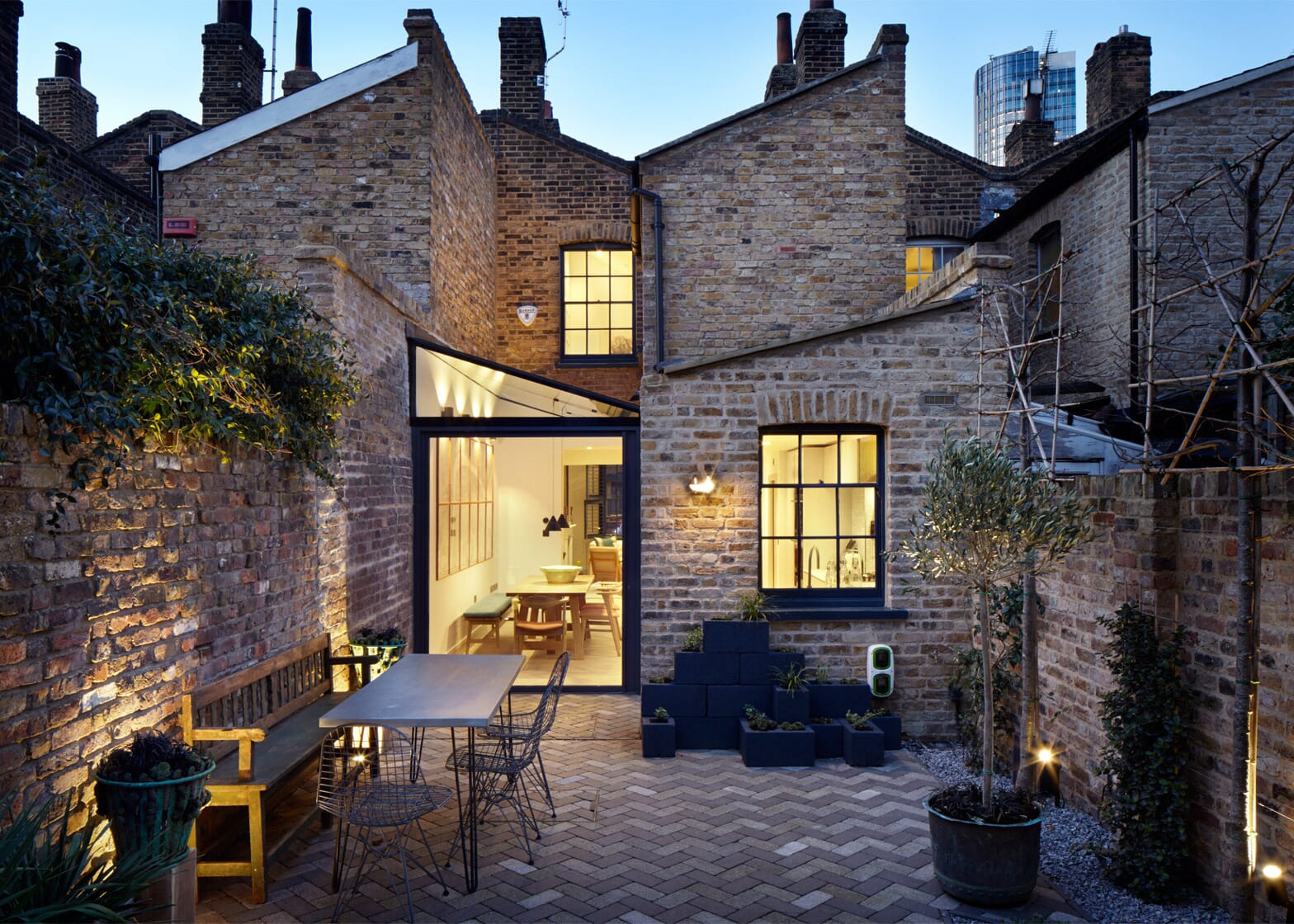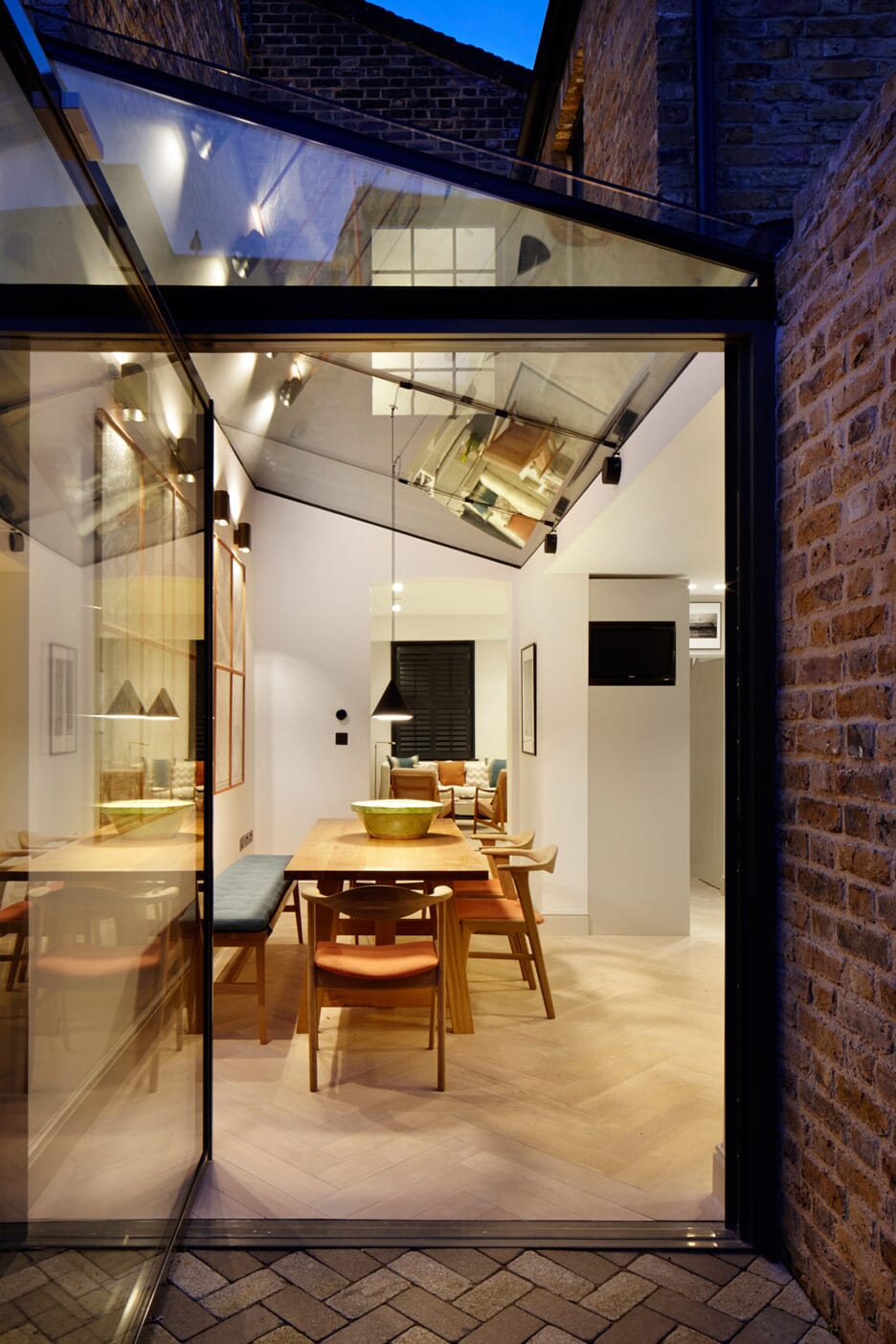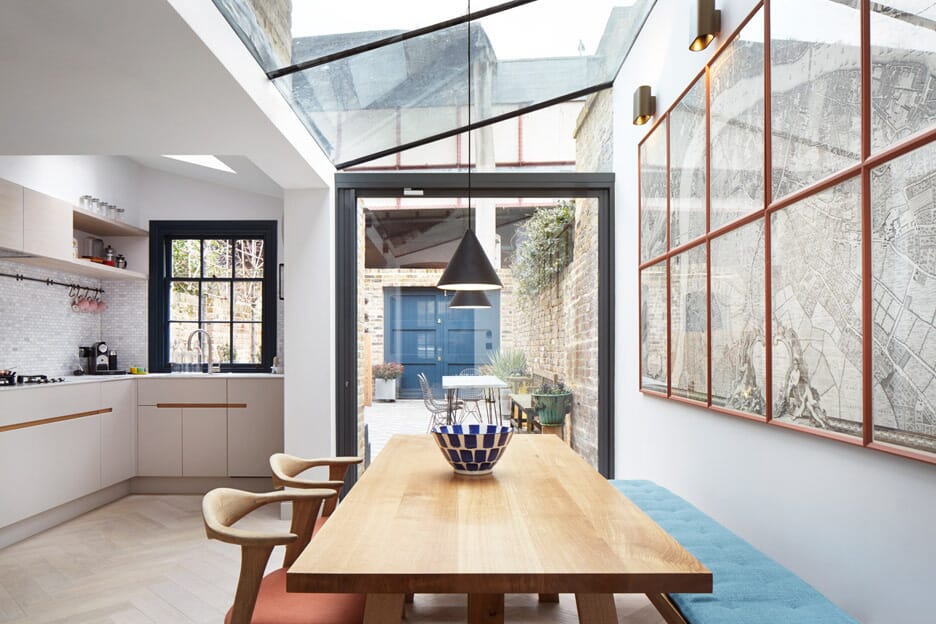 Located in a conversation area, Lambeth Marsh House is a two storey grade-listed building within the Roupell Street Conservation catchment in Central London that has been left unoccupied for ten years. The home's conservation area was first developed by John Palmer Roupell in the 1820's who later developed the land for artisan workers in the form of modest, brick-built terrace houses. Thus, the adaptation taken on by Fraher Architects was a more stringent one; as they had to revitalise the two-storey building without distracting or diluting the history that is steeped in the structure.
In order to breathe new life in to the build they began by restoring lost historic details through an extensive, albeit sensitive, refurbishment. Panelled fireplaces, wooden panelled walls, architraves and skirting were immediately restored to celebrate the original style and structure of the building.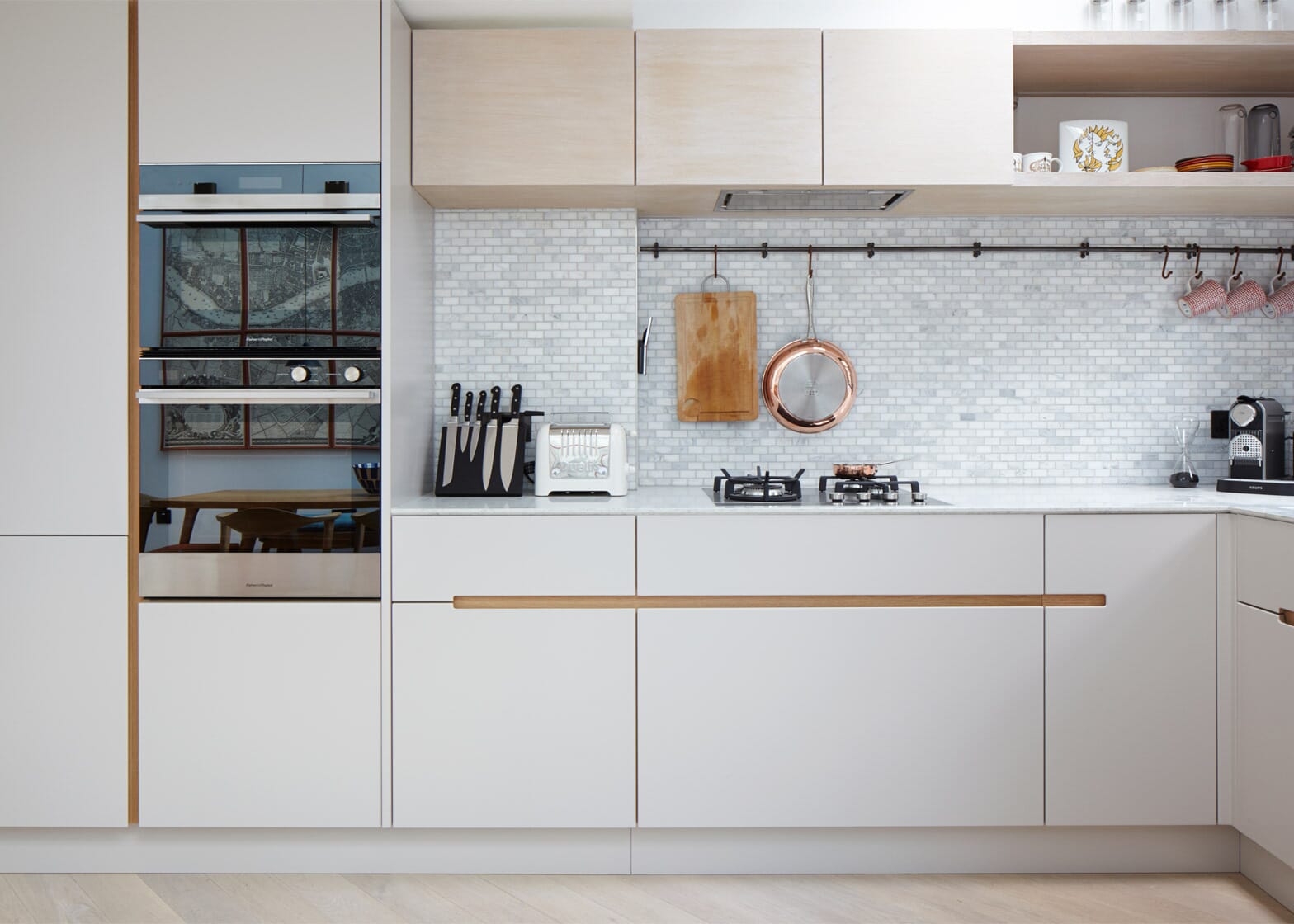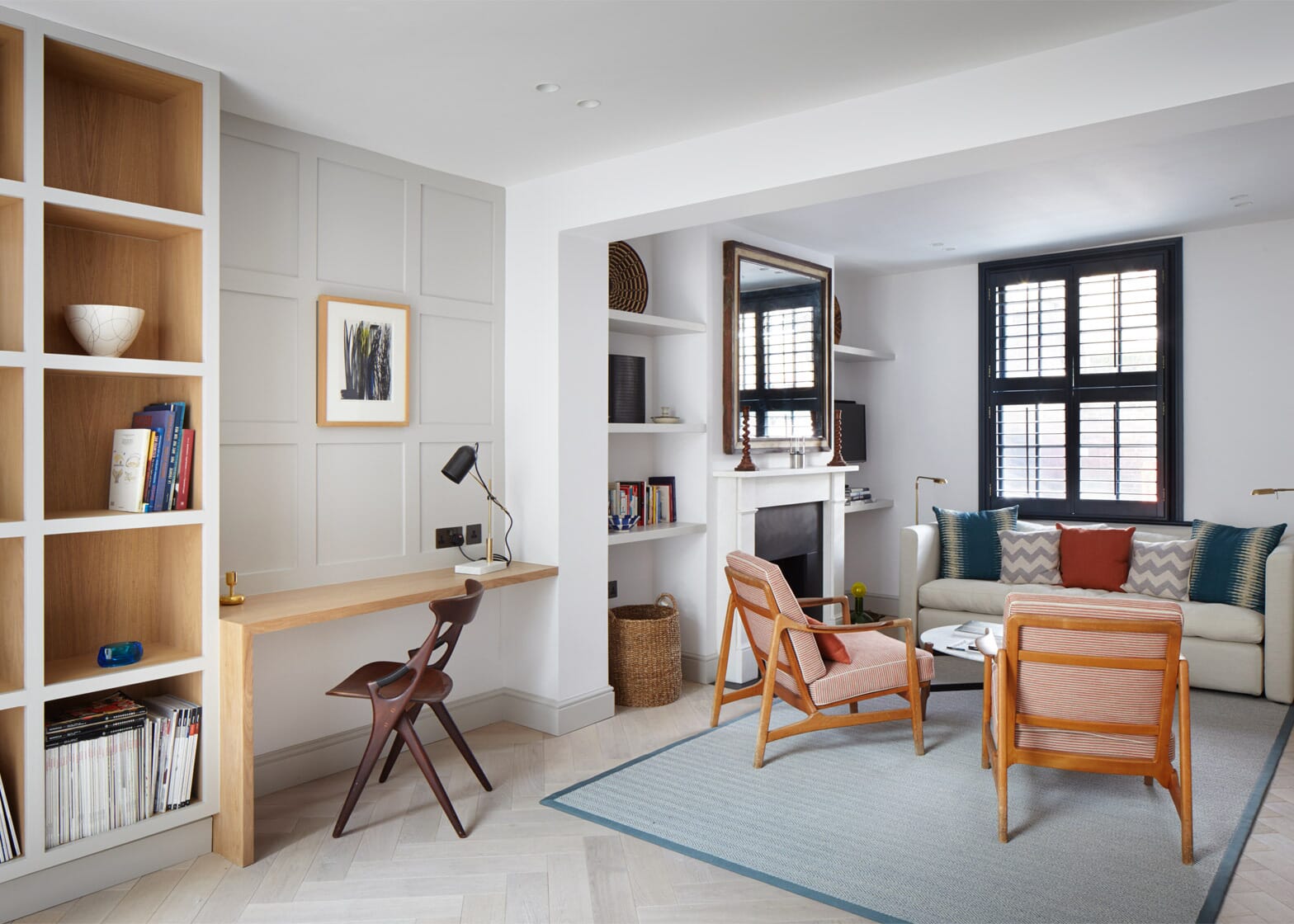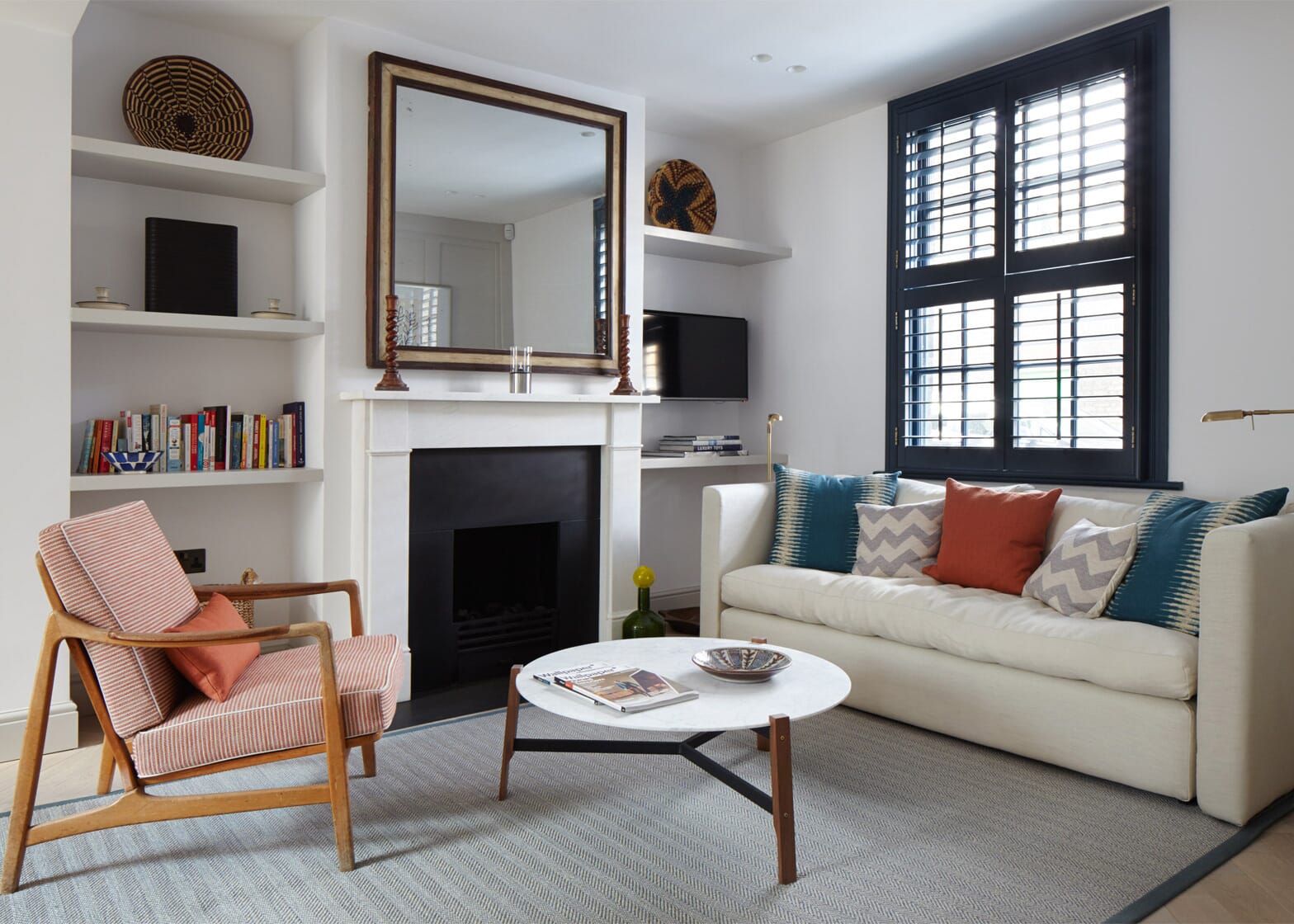 Yet the most captivating and impressive update is a modern design; with the addition of a contemporary rear extension. The large open plan space creates a new dimension while the glass roof extension feeds light into the entire plan of the building. The delicate transition from old and new is upheld through the assortment of antique chairs that add some elegance and character to the new minimalist façade.
Take the tour of the property in the image gallery below and if you're a fan of inner-city treasures, check out the Victorian Workshop by Giles Pike.
Images courtesy of Jack Hobhouse and Fraher Architects.